As the smart and tourist-trafficked part of Ljubljana spreads out from the centre, more downtown restaurants are opening up on the edges. A relatively early arrival, from way back in 2016, is Verace, at Streliška 22, a Neapolitan pizza place that does few things but focuses on doing them well. If you don't know this style then you'll either be delighted or disappointed, as played out on the Tripadvisor page, where most of the few complaints seem to be that this is a Neapolitan style pizza–small, simple, often floppy and rarely loaded with toppings. It's also colourful, fresh and delicious, a polarising pizza that seems to be a good example of what it's trying to be, so for that alone is worth checking out. Whereas most places downtown make a pizza with a thin, crispy base, with lots of cheese and toppings, Verace keeps things focused on a few great ingredients, used sparingly.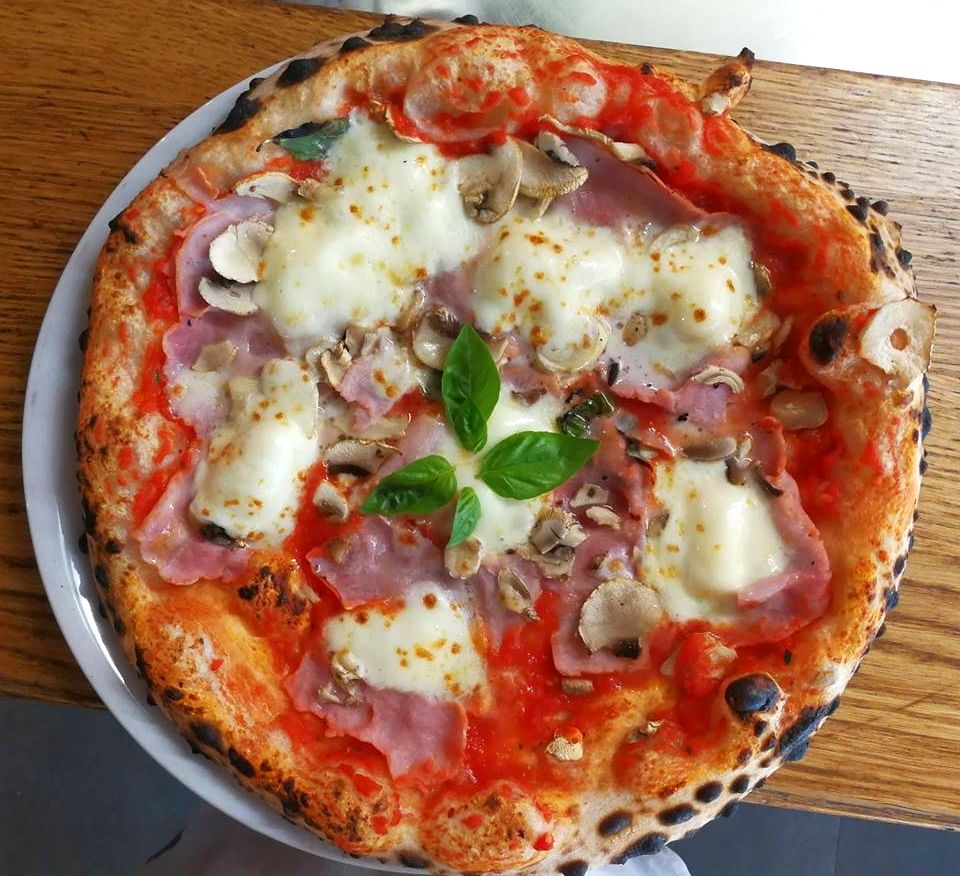 The dough contains a very small amount of yeast, and is left to rise for one to three full days, with the restaurant claiming this makes it easier to digest. It's then cooked for no more than 90 seconds in a 450°C oven, puffing up at the edges, with air bubbles and tasty burned spots. This process makes the base relatively soft and moist, a design feature, not a bug. The sauce is light and fresh, made from tomatoes grown in volcanic soil, and is good enough to make a simple Marinara or Margherita a good option. However, if you want to go all decadent and add salami, mushrooms, seafood, or whatever then the menu has a few pages of suggested combinations, and of course you can choose your own selection of toppings. Nearly all of these have a story, terroir or unfamiliar name, just don't expect them to be piled up on the plate. The pictures here are all promotional images from the Facebook page, but they give an accurate impression of what you'll get on the table or in your takeaway box (although pick-up only, as yet).
You can check out the menu in English online, where there are simple starters for 9 EUR, and pizzas from 6 to 11. Note that these are not enormous, and one won't feed a family. There are also some desserts, and the drinks include local craft beers and Slovenian and Italian wines, by the bottle or glass.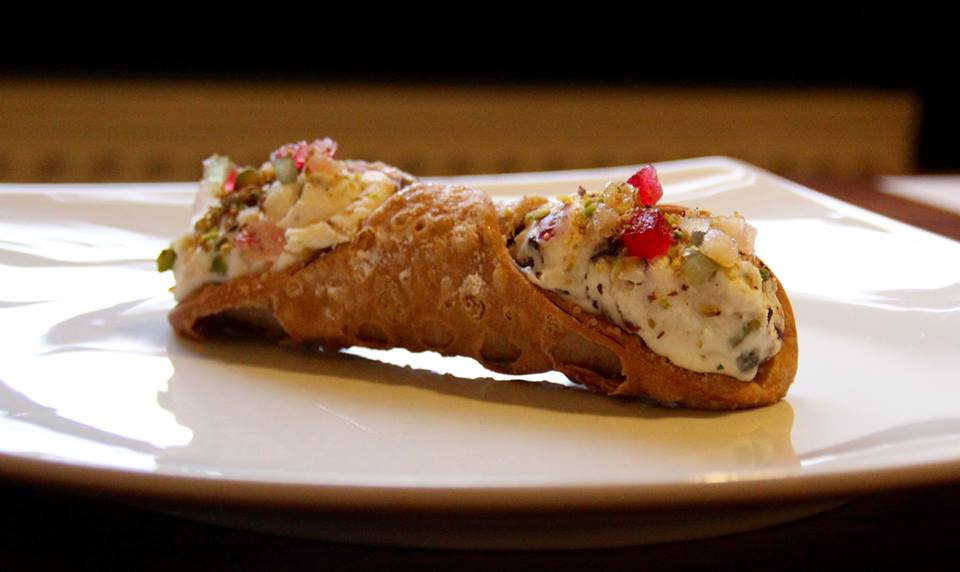 "Take the cannoli."
If you need a walk when your done, then turn right when you leave Verace and follow the road up to the castle for a good view of the city, or left and you'll soon end up by the Puppet Theatre. I always go the branch at Streliška 22, which is closed on Mondays and open 12:00–22:00 Tuesday to Sunday, but there's another one in Ljubljana, at Dunajska 20, and also one in Maribor at Ulica Vita Kraigherja 3. All three share the same website, and all are shown on the map below.