Beer has come a long way in Slovenia since the days of Laško or Union, which are today both owned by Heineken. Some of the credit for the thriving market in more interesting brews can go to the growing supply of locally produced craft beers, as well as those, like Bevog, who moved just over the border into Austria for more favourable business conditions. But the other side of the equation is demand, and that's grown as Slovenian drinkers have opened their minds and mouths to the great variety of ales, lagers, porters and more that are available from Europe and beyond.
New worlds to explore
One pub that's done much to broaden the horizons of drinkers, in Ljubljana at least, is Sir William's, which has the biggest selection of beers in the city, and thus the country (although I know a Belgian guy whose cellar comes a close second).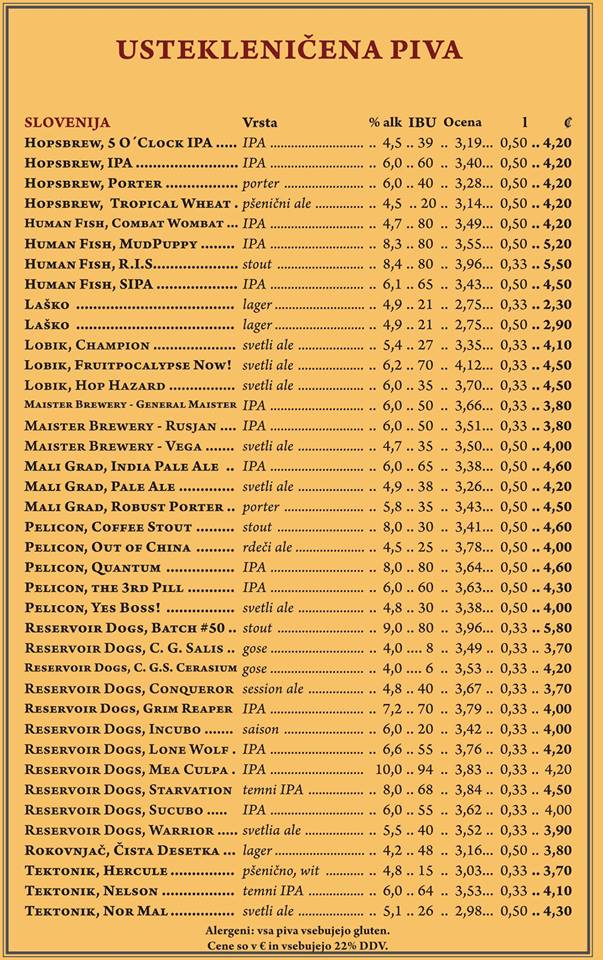 To give you some idea of what's on offer, the menu lists 40 different Slovenian beers, not counting any specials. There's then selections from Austria, Belgium, the Czech Republic, Denmark, Estonia (with six beers), Ireland (only two?!), Germany, the Netherlands, the UK and the US. There's also lists of cider, ginger beer, wine, soft drinks, teas and coffees, spirits, liqueurs and cocktails that'd do any pub proud, along with some snacks, including crisps (or chips, if you prefer). However, if you're in Sir William's then you're probably here for the beer, or perhaps the ambiance, which is as much like the platonic English pub as you're likely to find anywhere in town.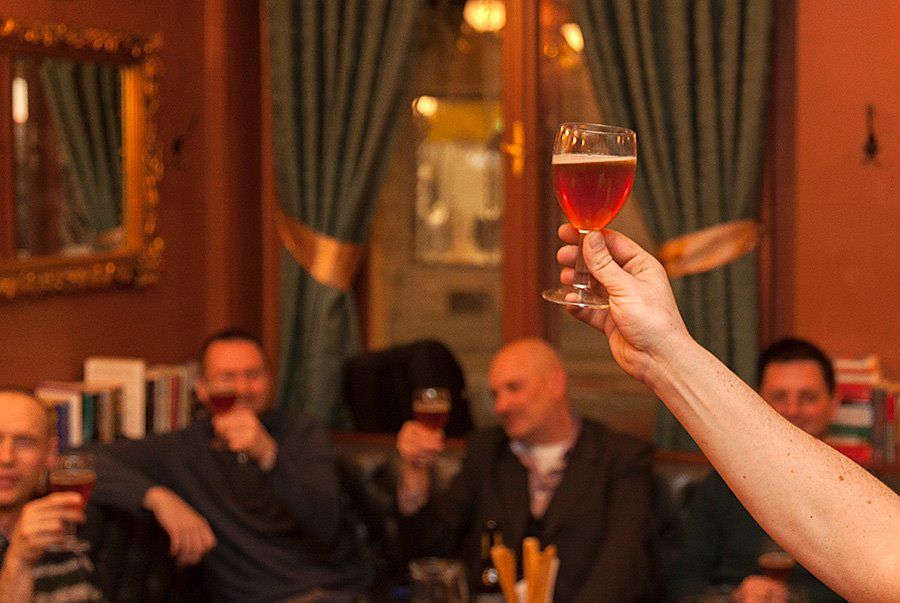 Beer tasting events make this a legitimate hobby
Located at Tavčarjeva ulica 8a, just before that street hits Miklošičeva, it's not too far from the Grand Hotel Union, and in an area with some beautiful architecture, especially if you lift your eyes up to the façades and roofs. The pub is open 08:00–01:00 Monday to Friday, 10:00-01:00 Saturday, and 17:00–01:00 Sunday, and details of any upcoming beer tasting events can be found on Facebook or at the bar. If you want to plan your drinking in advance, then the full menu can be found on the website.