February 5, 2018
I once spent 15 years living in Taiwan. It's not something I'd recommend to everyone, and not something I'll do again, but the experience left me with a keen appreciation of North- and South-east Asian food.
The Japanese ruled Taiwan for 50 years, and so there's a deep sushi and ramen culture, and in recent years the number of new arrivals from Thailand and Vietnam has grown, drawn by factory work or imported as brides, with many of the latter going on to open cheap restaurants of the kind that wouldn't pass European standards in terms of hygiene, labour standards and so on, but which can throw together a delicious meal for a couple of euros, helped, of course, by the ready availability of fresh ingredients and a welcoming food culture.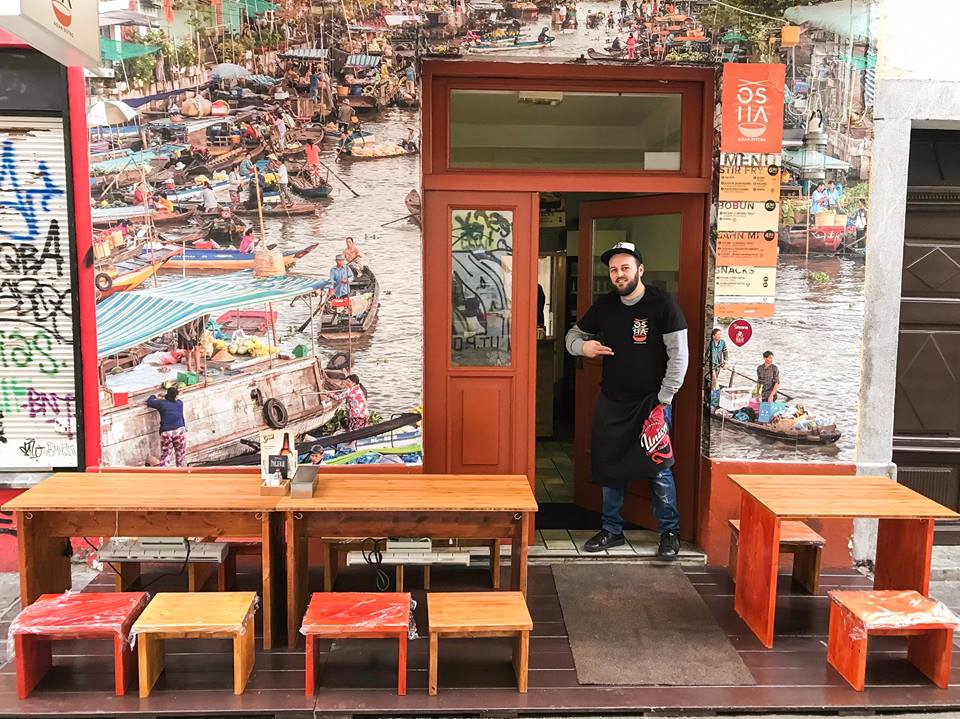 Photo: OSHA's Facebook
All of which isn't to say that I know best, just that I've eaten a lot of soup and noodles all over the region, enough to know there's not a canonical version of any type, but instead thousands of variations, each with their own fans. Which brings us to the version now on offer at OSHA, Trubarjeva cesta, as shown in the picture below.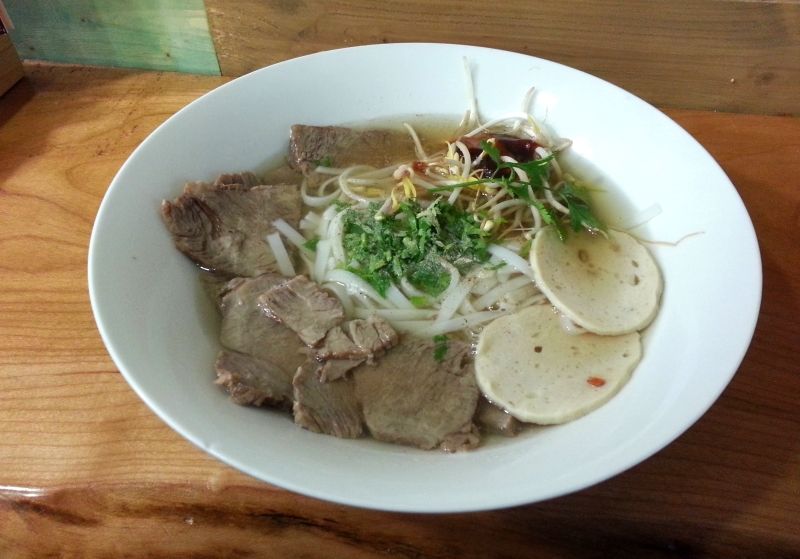 Photo: JL Flanner
Here you can see the soup, noodles, beef, bean sprouts, chopped coriander / cilantro, a little ground pepper, a splash of hoisin sauce and some slices of cha lua, a pork-based sausage. On the table there's more ground pepper if you want it, plus a pot of hoisin and a bottle of siracha hot sauce. You can also get chicken or vegan versions (with the full menu here, although note how different the soup looks to mine, so maybe I was there on an off day).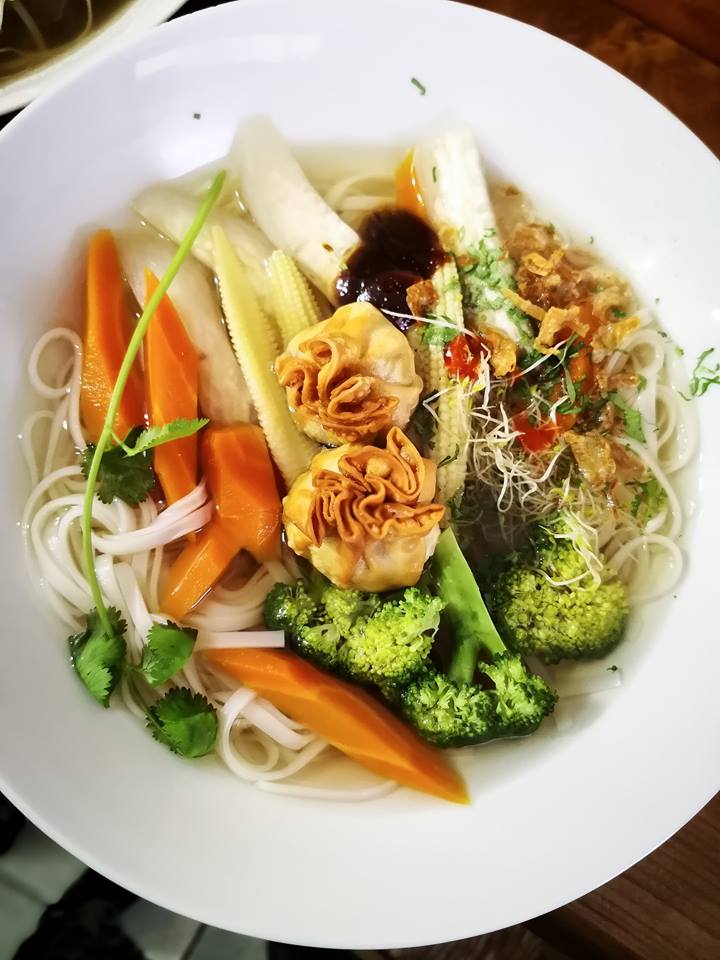 Vegan pho. Photo: OSHA's Facebook
Indeed, what was missing were extras to jazz up the bowl, like some lime to squeeze in or additional leaves, chili, garlic, green onions and so on, which would add some colour and complexity. Moreover, the sliced beef wasn't raw, or if it was then it was cooked through by the time it came to my table (which took more than 10 minutes).
Banh mi. Photo: OSHA's Facebook
However, as noted in the intro, there are as many variations of pho as there are cooks, and this one gets a lot right, and does a fair job of showing you what the basic dish is (and remember, this dish is always basic, a staple, like a sandwich or slice of pizza in Europe, something you eat without it being an event).
The cost is 6.90 euros, and the other things on the menu – pad thai, banh mi and so on – are similarly priced, with takeaway possible for all items, including soup.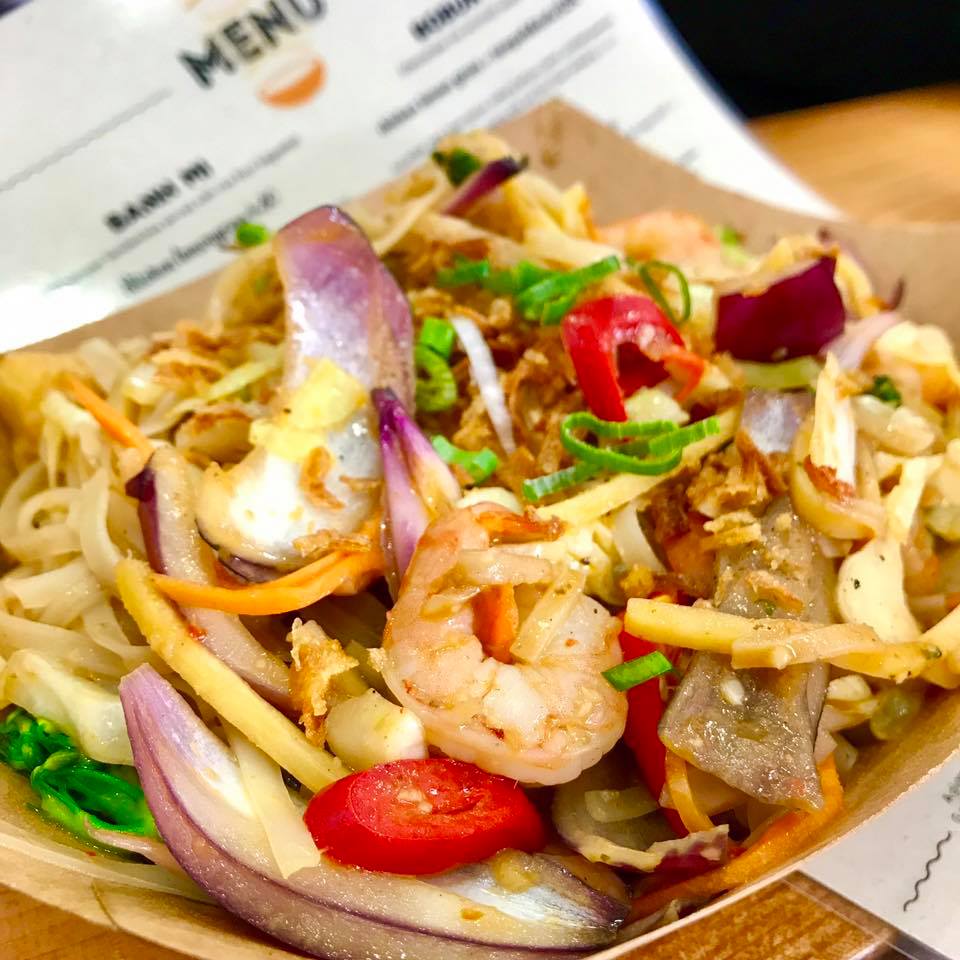 Stir-friend noodles. Photo: OSHA's Facebook
Overall, a little pricey for what it is, especially if you compare it to the nearby falafel store, and it's more of a snack than a meal. That said, as things stand it's the best, albeit perhaps only, place to get pho in downtown Ljubljana, and both OSHA and the food it serves have done much to liven up this part of the street since opening in mid-2017, already the ethnic food mecca of the city, with Middle Eastern, Chinese, Bangladeshi/Indian and Greek not far away.
So, while you're not going to get the full Anthony Bourdain experience, as shown above, if you want a flavour of this dish, and perhaps be inspired to soup up your own noodles, then stopping off at OSHA isn't a bad way to start.
You can find it at Trubarjeva cesta 40, open from 11:30–22:00, and note that inside seating is rather limited, so you may have to sit on a low stool outside, making things all the more authentic.