Let's Go Slovenia is one of the more comprehensive travel blogs with a focus on Slovenia, one all the more remarkable for being a work of love and side project by the site's manager, Marijana Podhraški, with able support from the photographer Samo Šmarčan, and fellow writer Sonja Bezjak. We sent her a few questions and she was kind of enough send back full and flowing responses within the same day. Images from some of her favorite posts are included, with links in the captions
When did you start your blog, and why?
It was about 2 years ago, when I was living and working in Belfast. I was exploring my new "home", Northern Ireland, occasionally traveling to Ireland over the weekends. Ireland sure is breathtaking and it would probably make more sense at the time to start blogging about these trips. But everyone knows how beautiful Ireland is, and since I'm from Slovenia I always ended up explaining where exactly it's located and how it's not the same country as Slovakia…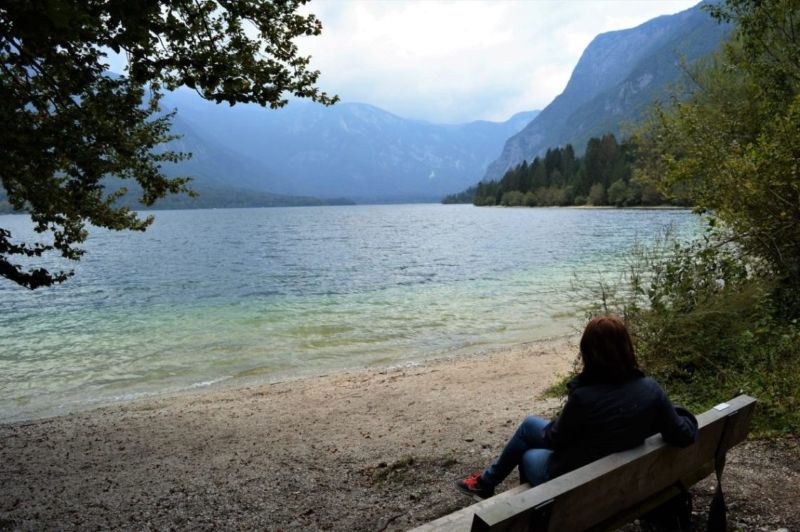 Lake Bohinj – the "other" beautiful lake of Slovenia (beside Bled)
So, every time I was visiting back home, I would write something for my blog. Living here full time now, Let's Go Slovenia is becoming a more dynamic blog with more content, updates, and even news about Slovenia. I am also administrating the Facebook group Slovenia Travel Forum, and the community is growing, as there has been a lot of attention to Slovenia lately. The blog also has its own photographer, Samo Šmarčan, and occasionally a piece from the writer and story teller Sonja Bezjak is posted.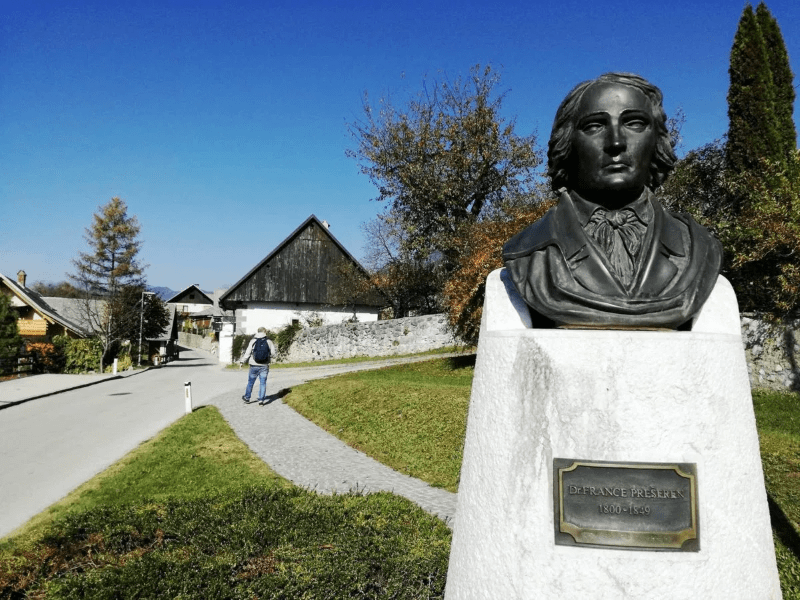 Visiting Prešeren's birth house in Vrba
With blogging about your own country you are constantly challenged to get to know it as much as possible, and to become an expert on locations, latest events, to be the greatest source of information in promoting your country. Besides nature and hiking, I really love architecture and going to museums and music festivals, so besides places and events I try and have updates on those kinds of things on our social media. Readers also appreciate our recommendations on food and accommodation in Slovenia, so there is a category on the blog about this, too.
Beautiful nature of Slovenia – The Tolmin Gorge
How do get ideas for content?
As a student I traveled a lot around the world myself, through Europe, the USA, a great deal of South America ... I'm aware that when going around a country access to destinations is crucial. So, one of my big criteria is public transport – getting there. Most Slovenes are used to visiting places and going everywhere by car. And usually, when I'm looking for the information how to get to a place by a recommended local journalist or blogger they assume you are going by car, and often buses or trains won't take you there. Therefore, I try and choose places accessible with public transport and include all the first-hand information needed to help save time for visitors, so they don't need to do all that research.
On the other hand, since most visitors stay in Slovenia for only for a few days, I am trying to balance the content between the must see, popular destinations and the off the beaten track destinations. These are the "added value" to the blog, as we are the locals who grew up in Slovenia after all. The aim is that Let's Go Slovenia will be the first source of travel information for the visitors of Slovenia. I think it is going to the right direction.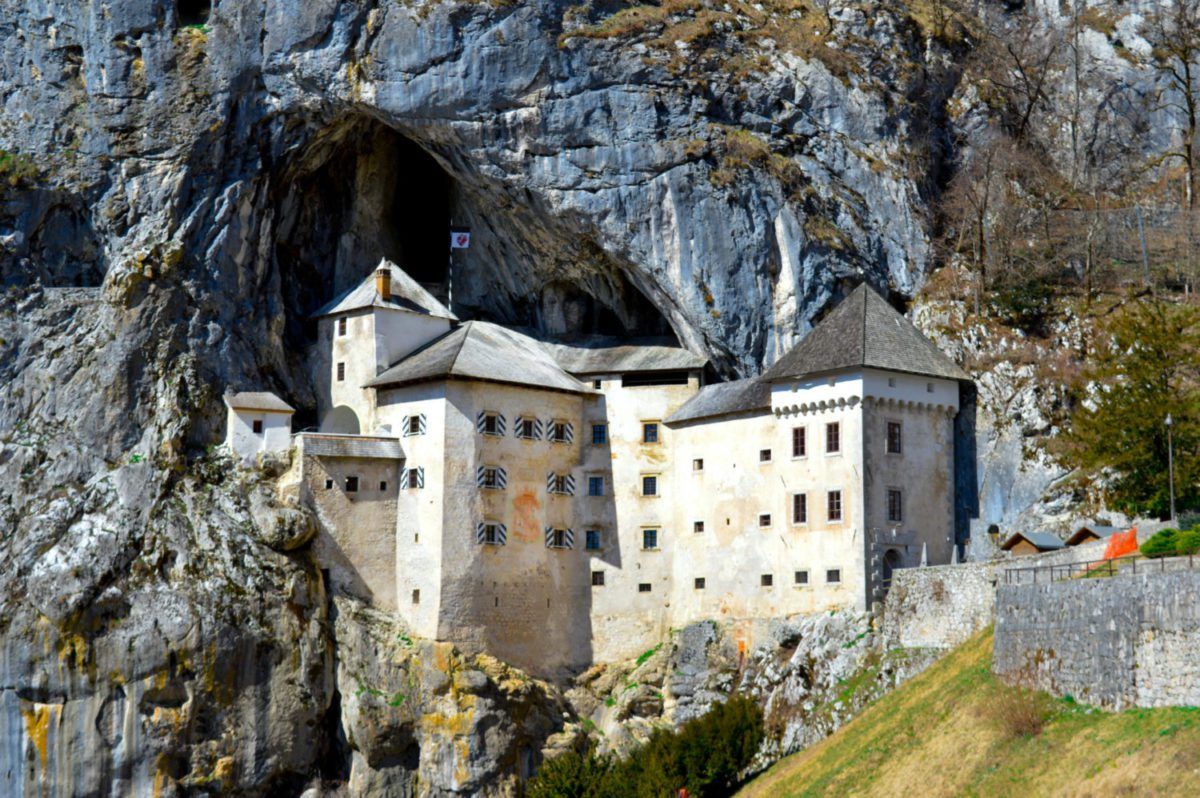 The spectacular Predjama castle in Slovenia
What's your day job, and how does it affect your blog?
I am a journalist by profession. I have worked as an online journalist for several years in Slovenia. But at present am working for an IT company. Being a blogger is doing a great job "feeding" my primal passion –writing reportage, researching, and so on.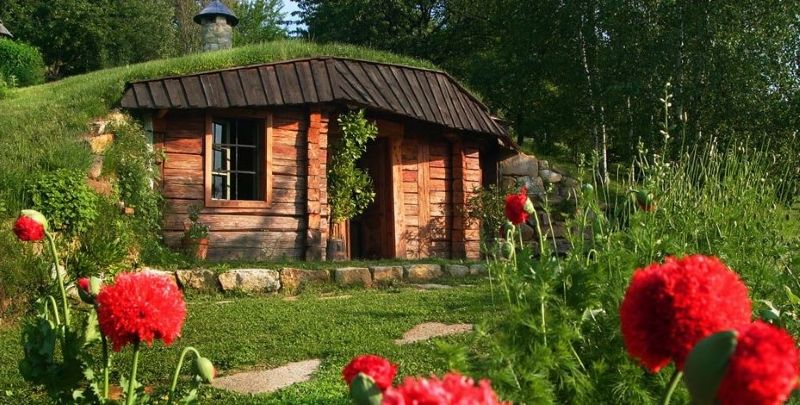 Welcome to the herbal heaven in Slovenske Gorice!
Can you recommend another blog on the Slovenian scene (Slovenian language and / or English)
Strangers in the Living Room is definitely a great blog to follow. It is by an American journalist Terry Anzur, whose ancestors were Slovene. Her blog is doing a great job promoting Slovenia abroad. Last summer the two of us met in Ljubljana and we have exchanged a lot of useful information on blogging, new destinations to explore in Slovenia, best of Slovene wines and so on.
And if you didn't click any of the links under the photos, you can go direct to Let's Go Slovenia here, or follow the site on Facebook.