I live and work in Ljubljana, and while the city is small and beautiful the weather can be dull and sometimes oppressive, with the cloud cover and fog the area is known for hanging heavy on the heart, especially at this time of year. When I dream of a long-term escape it's always to somewhere nearer the coast, with its blue skies and Mediterranean climate, scenery and architecture.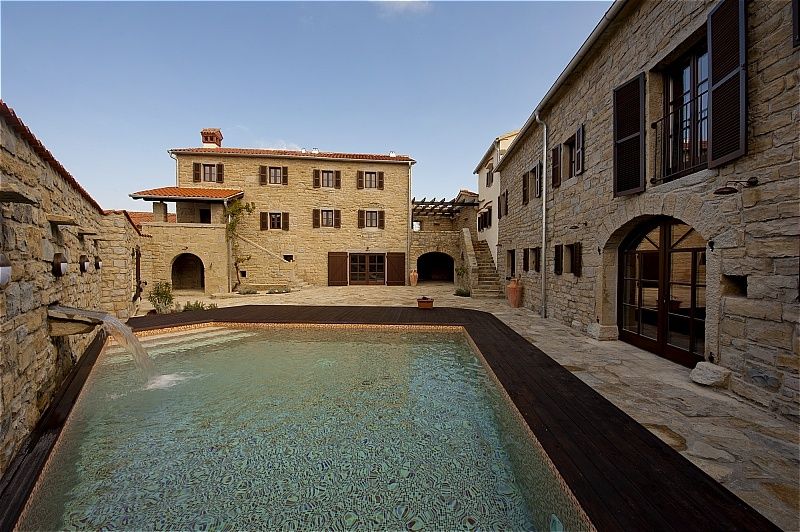 In truth, this coastal plan is a rather modest one, in keeping with my status – a small apartment with a balcony, library and cat – but since this is the first week of a new year I've let my imagination run wild with this property of the week.
Located in the hamlet of Topolovec, Koper, in the Littoral region, and not far from the Croatian border, this five-bedroom property was built in 1896, renovated in 2011, and restored over the last three years, with 500 m2 of floorspace, and 652 m2 with land included.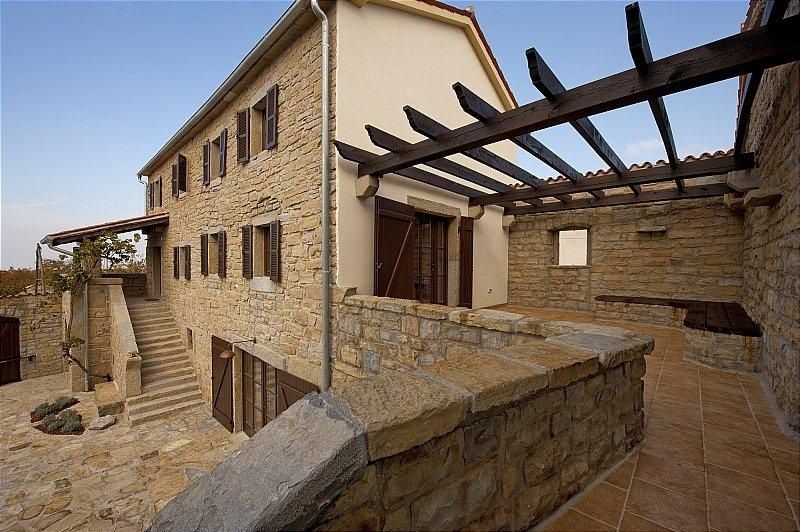 While the pictures tell much of the story, here's how the team at Elite Property Slovenia describe the place, which is currently listed at 1.8 million euros:
This beautifully and carefully restored villa is one of the best we have seen. The attention to detail is paramount here. Five bedrooms, pool, staff accommodation.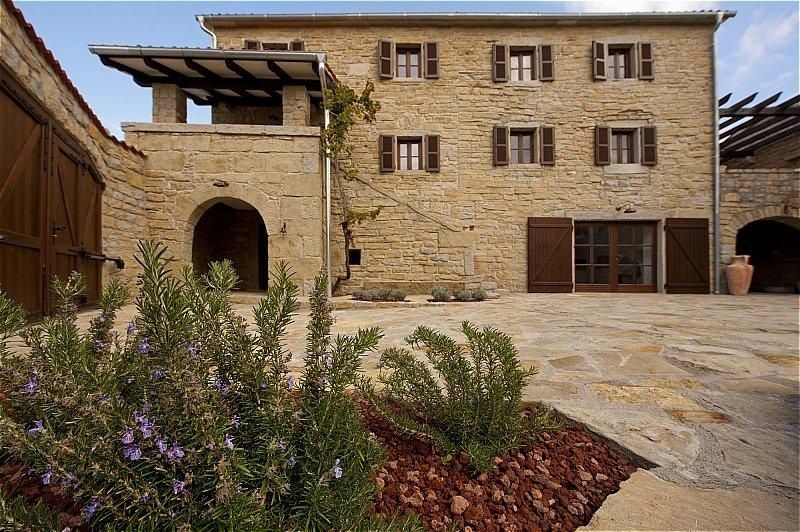 The villa was completely restored over the past three years to the highest possible standards. The restoration overseen at every stage by an experienced architect/project manager in keeping with the Ministry of Culture's guidelines.
The end result is a wonderful retreat, a perfect, peaceful oasis with the courtyard and pool as the central feature. The Villa is split into two residences, a main residence for the owners and a large guest residence with its own kitchen and living area.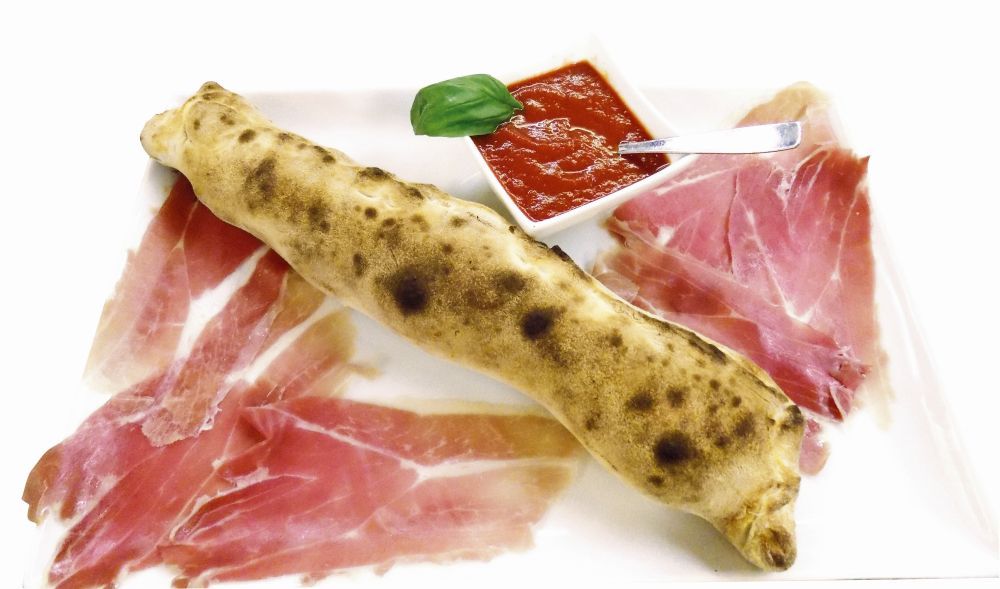 The Main House: The ground floor consists of a large living room with open fireplace, a beautiful Italian kitchen, and bathroom. The first floor consists of two bedrooms, the master bedroom is en suite. There is a separate doorway to the area for staff accommodation, consisting of a kitchen living room, bathroom and bedroom. On this floor solid oak floors and high-quality stone floors throughout.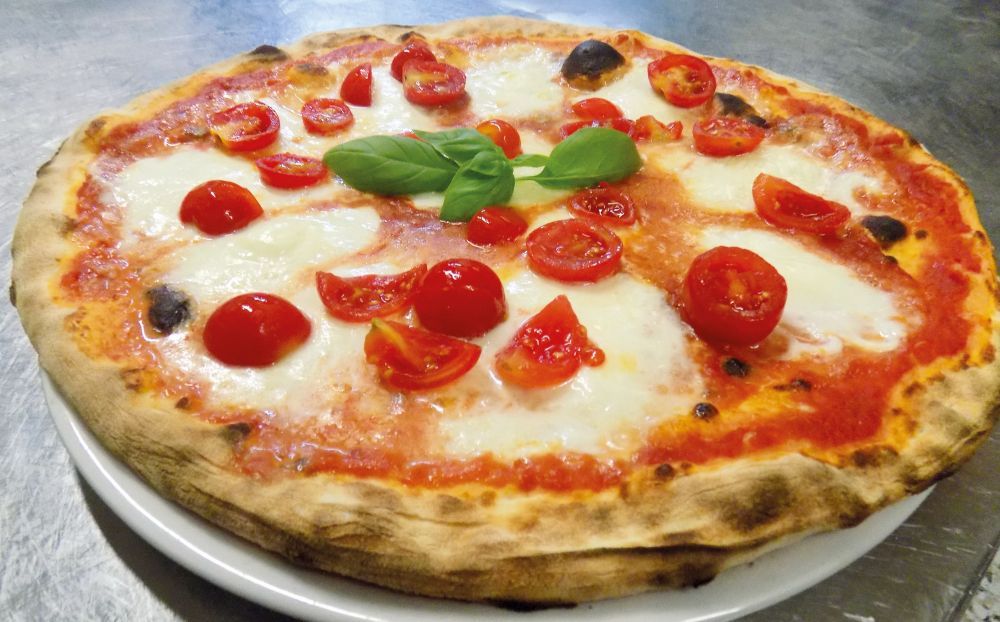 The Guest Wing: Comprising of a large living or dining area leading upstairs to a living area and two bedrooms, bathroom and separate terrace overlooking the pool area. The property is walled and private yet from the first-floor views to the sea.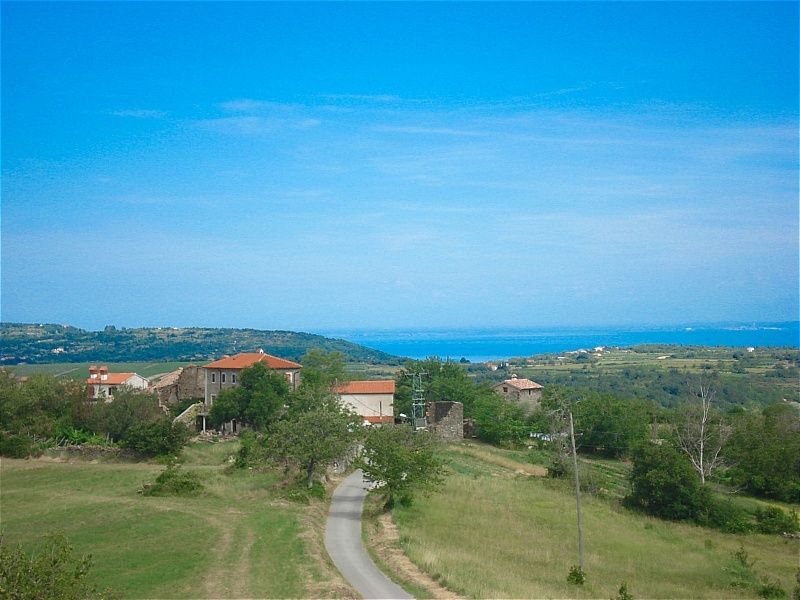 This is an extremely rare opportunity to acquire a truly beautiful villa restored with compassion and integrity. We have seen very little to compare to this villa in Slovenia.
For more information, to book a viewing, or to see other properties being handled by Elite Property Slovenia for sale or rental, click here.