Like most other folk I don't live in my ideal home. Far from it, in fact. The location (undisclosed) is great, the building is fine, and our neighbour a long-retired woman who bakes more cookies than she can eat, and who gives me the excess in exchange for some of the eggs I get for free from a Slovenian country friend with too many chickens who despairs of eating crème brûlée more than eight times a week. But the space is small, and things get crowded fast, so when looking for property I want more of the same, much more, so I can stretch out and get lost in the space, and that's what's on offer in today's Property of the Week.
This apartment is located in Ljubljana's Old Town, and Gornji trg, to be exact, the area at the east end of the main street, at the opposite end to Mestni trg, and which also has nice fountain along with a road that goes uphill and path which goes to the Castle. So it's right there in the medieval part of town, and as such has added appeal, although note that this structure wasn't built until 1732, the same year George Washington was born.
Currently listed at 610,000 EUR, it may only be another 200 years before we can afford to make an offer. Here's how it's described by Slovenia Estates, also located in Gornji trg:
The apartment is currently laid out with a separate apartment at one end of the property and then in the main area three bedrooms, large living area.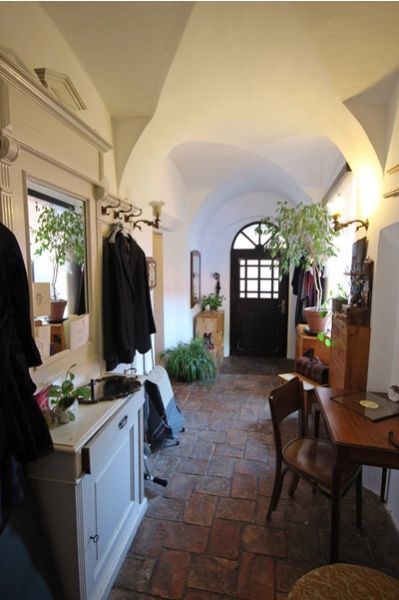 Main part:
A large bright living and dining area with hallway. There is a bedroom, bathroom and Kitchen also on this floor. The kitchen leads out onto one of the many beautiful terraces. The bathroom is large with bath.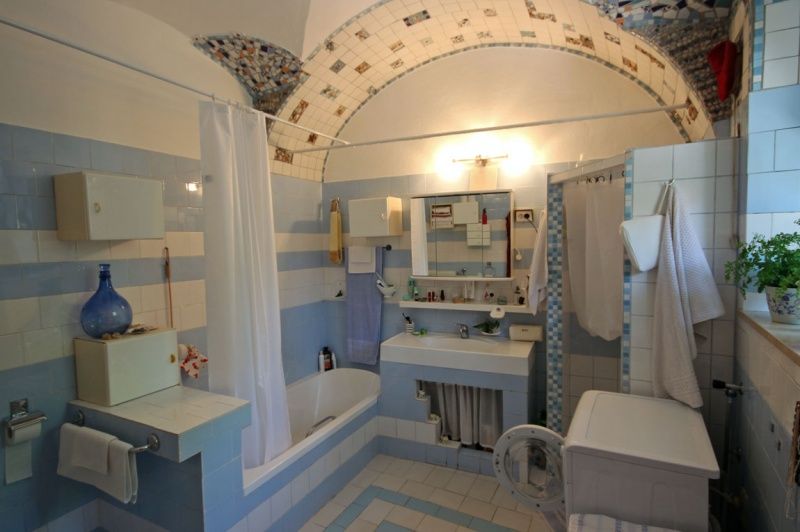 Upstairs are two good sized bedrooms, one with a gallery. There is also a further children's room or office area in the roof space.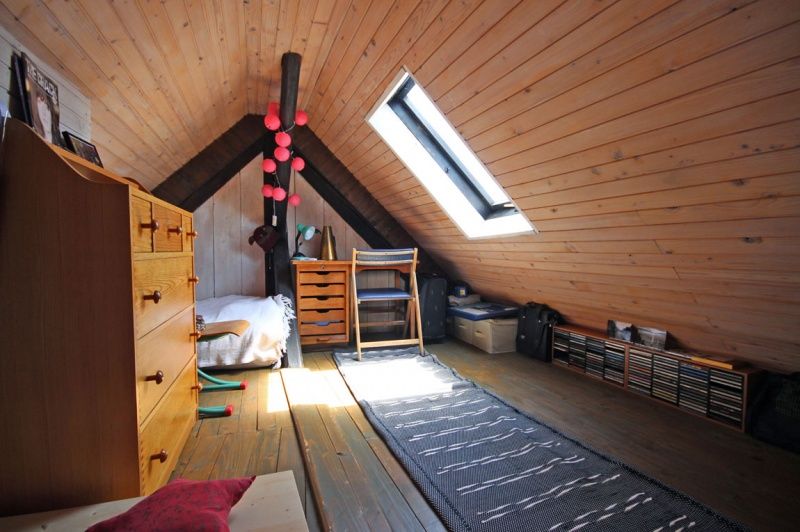 Apartment:
Currently laid out with sleeping area, living area and kitchen. This apartment while being separate is connected to the rest of the house via a doorway.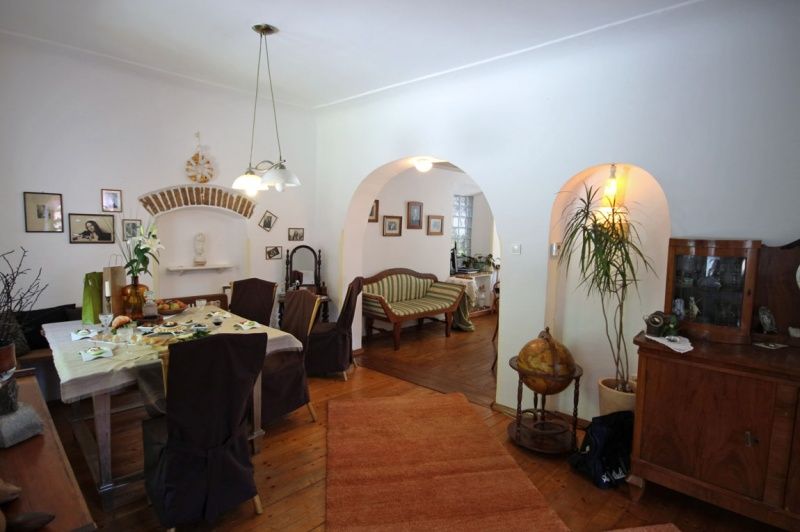 Being situated at the rear of the property it is very quiet and bright. The Gardens and terraces are a prominent feature of this property, rare and hard to find in the centre in the Old Town. The property would benefit from some updating if desired.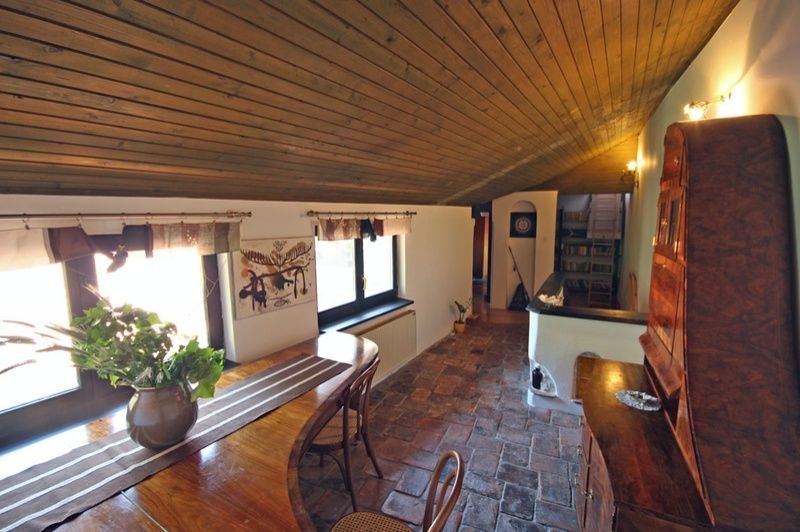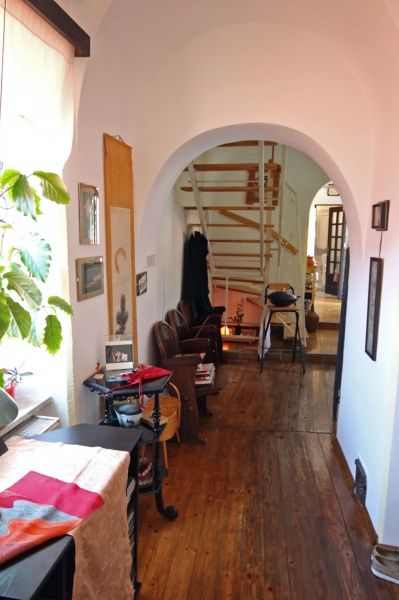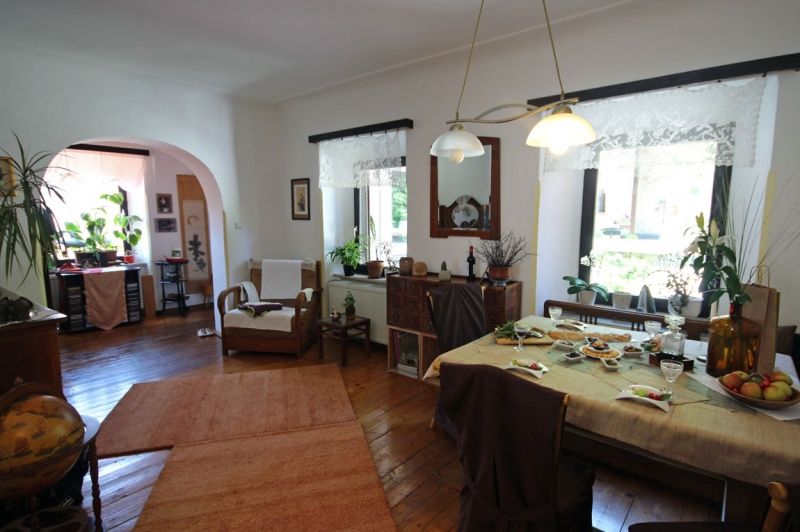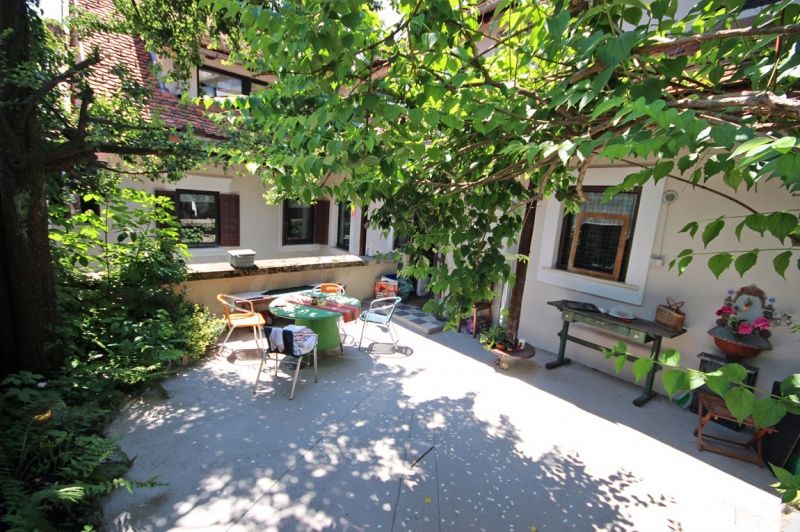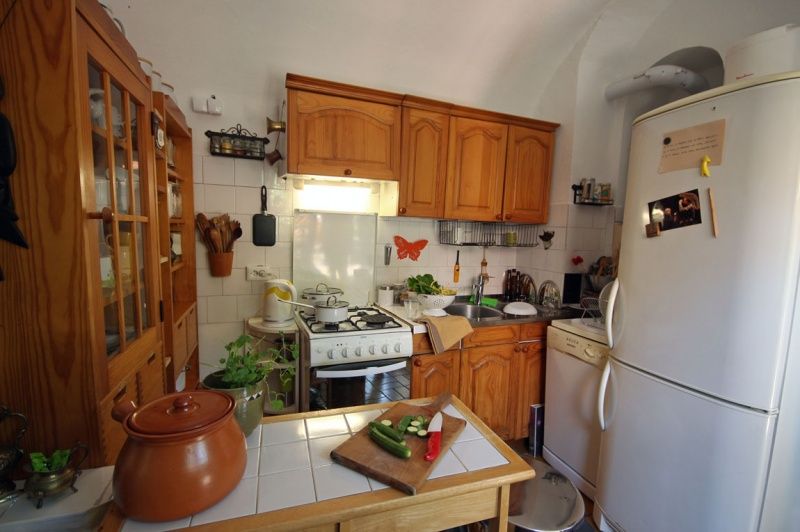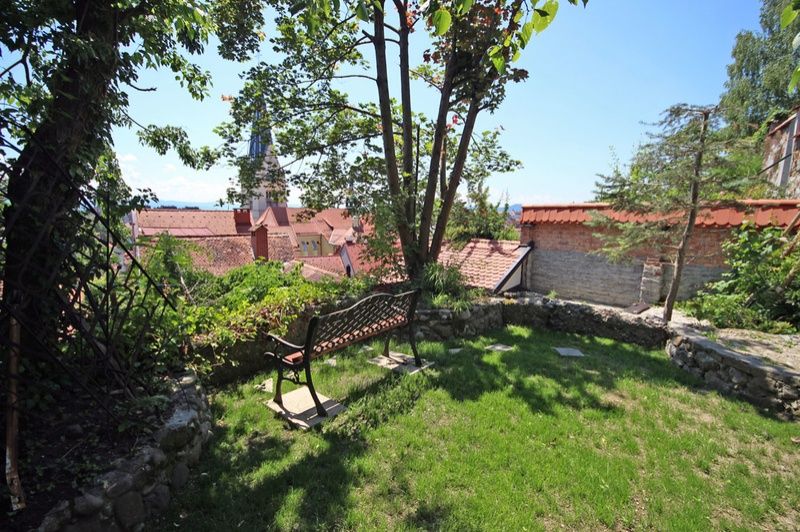 For more details, pictures and a chance to view the property, click here and visit Slovenia Estates.