January 30, 2018
We'll admit that the last few properties, some well over a million euros, were significantly above the budgets we'll be considering this lifetime, since we don't play the lottery or trade crypto. And while that's perhaps a shame, because a villa on the coast with a pool and a garden growing pomegranates, persimmon and oranges would undoubtedly be nice, the smaller homes we'll be inhabiting do have the advantages of being faster to clean and easier to heat, cozier in the winter months and more likely to push us outside in the summer, especially if they have the views on offer with this week's log cabin.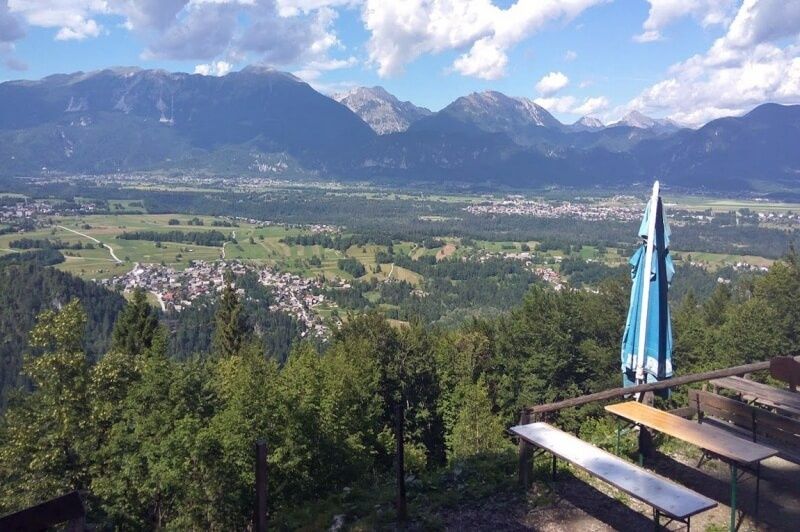 Set in a rural area, this 48 m2 one-bedroom cabin was built in 1965, but no renovation is required. As well as being near Bled and a ski resort, it's less than an hour's drive from Ljubljana and the airport, not to mention Austria and Italy.
Currently on the market at 80,000 EUR, the company handling the deal describes it as follows: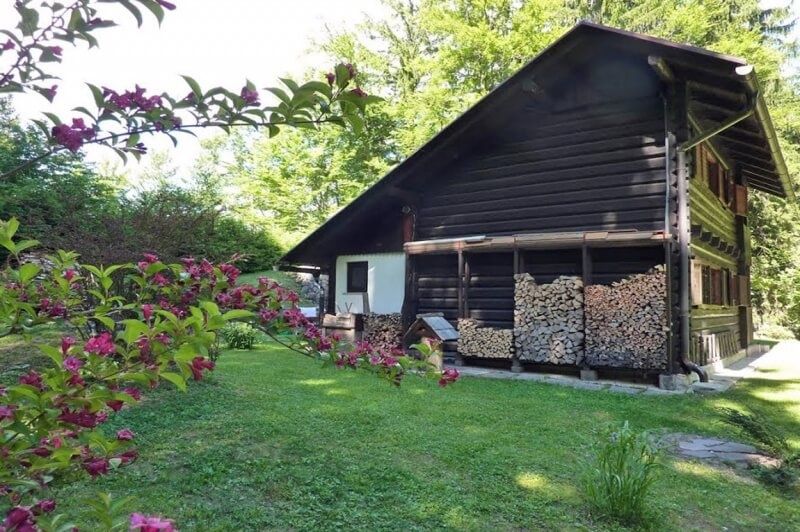 This is a lovely log cabin house on a plot of approximately 500m2 situated in a forest, with lovely gardens.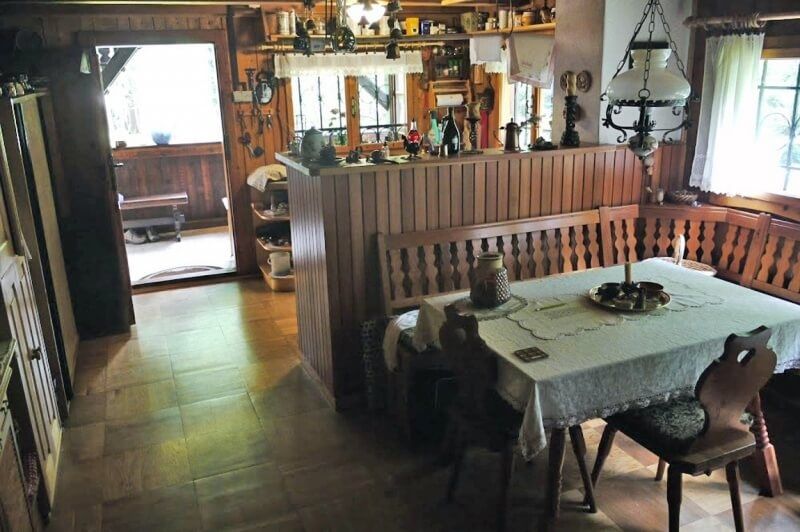 The house was built around 1965. Over the years they added a partially closed porch, a storage room, a woodshed with the underground cellar, solar panels to generate electricity for hot water, an underground water tank. There is a lovely BBQ with outside eating area in front of the house.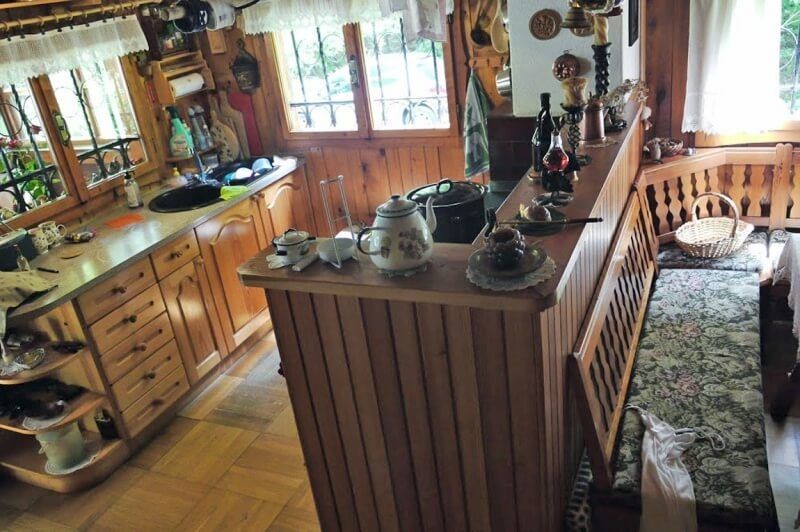 The lower floor is about 22m2 and it consists of a kitchen and living room. The stairs off the porch lead upstairs that is partly attic space and comprises three beds, a sitting area and fireplace. Combined solar energy and solid fuel heating.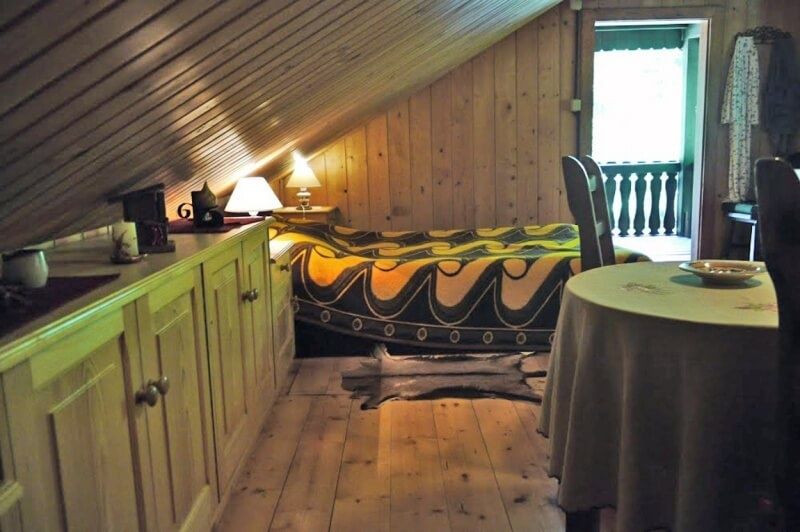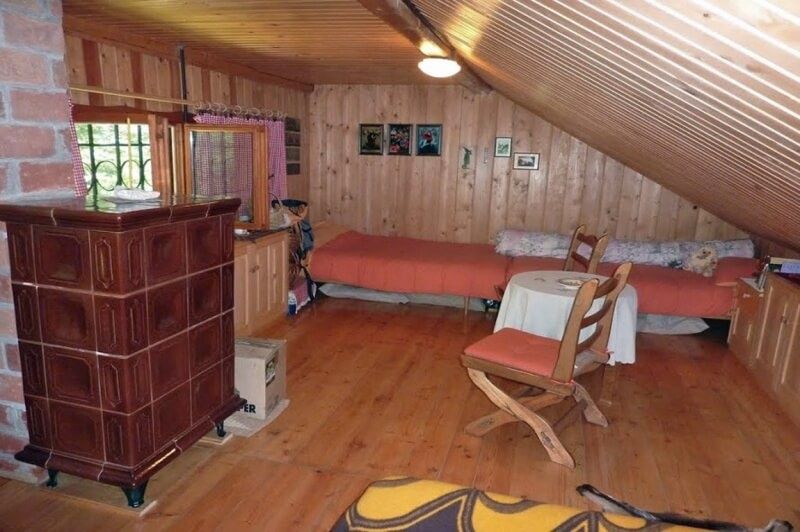 The location of the house is a great starting point for walks in the surrounding forests or for hikes to the mountains. Very close to the house, next to the "hunting lodge", one can enjoy amazing views of the entire valley, as well as of Lake Bled and the mountains in the background.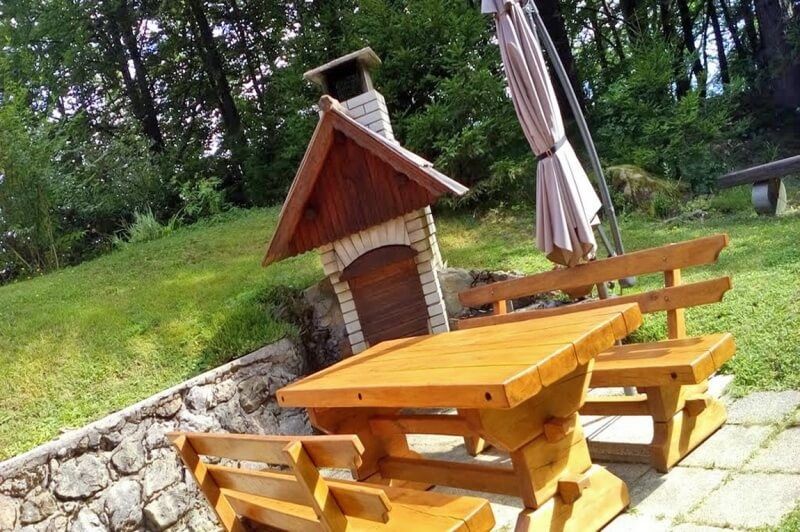 If you'd like to see more of this property, or arrange a viewing, click here to visit Slovenia Estates, or pop into their office on Gornji trg, in Ljubljana's Old Town.