When it was built in 1933 Nebotičnik – the name means skyscraper in Slovene – was the tallest building in the Balkans, and remained the tallest in downtown Ljubljana until 2017. That said, the appeal of Nebotičnik is based on more than its size, which at just 70m was never awe-inspiring.
Right in the centre of town. Photo: Fine Ljubljana Apartments
It remains a central landmark and in the hearts of locals for other reasons. Both for the stunning views of the Castle and city it still offers, with the terrace being a must-visit site, and the clean lines and art deco flourishes which give it a solid elegance that anchors this part of town and makes it a such a valued address.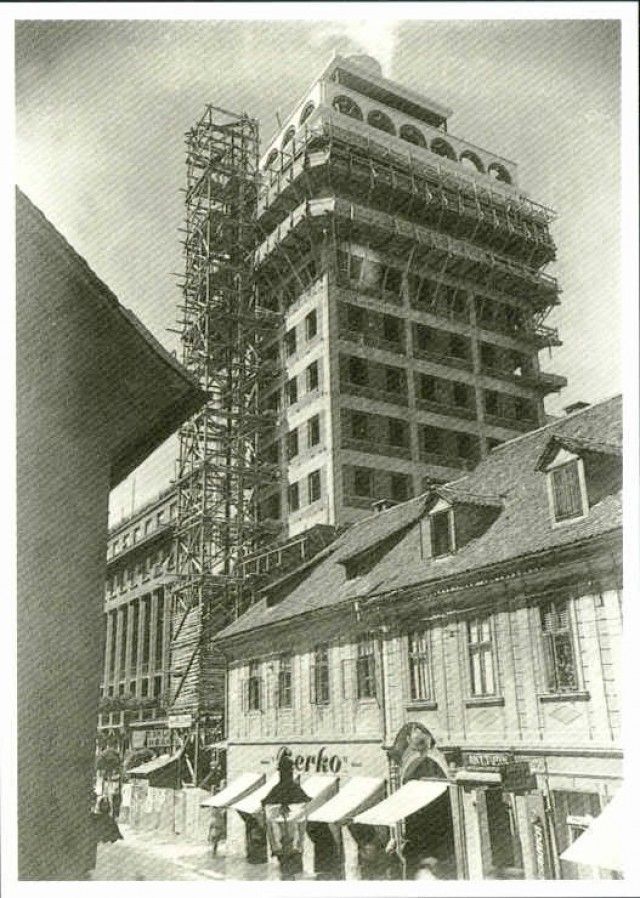 Nebotičnik under construction, with more pictures here. Photo: Wikimedia CC-by-0.
The building was constructed from 1930-1933, with the lead architect on the project being Vladimir Šubic, who also designed the two neighbouring buildings. It was intended to have shops on the ground floor, then offices and apartments, with a cafe and terrace on the top, a plan that's still followed to this day.
The view from one window. Photo: Fine Ljubljana Apartments.
Nebotičnik is located on Slovenska cesta, by Hotel Slon and a very short walk to the Triple Bridge and Old Town in one direction, the museums and galleries by Tivoli Park in the other. It's thus the ideal location for a stay in the city, with everything of interest nearby, as well as well stores, restaurants, cafés and clubs.
But can you stay in Nebotičnik? Yes, you can. The example shown below is a two-bedroom apartment that can sleep five and has all the usual amenities. It's owned by an architect and has an open layout that makes good use of the large windows, filling the space with light and views. It's now available for booking from May till October, with the price starting at €99 a night.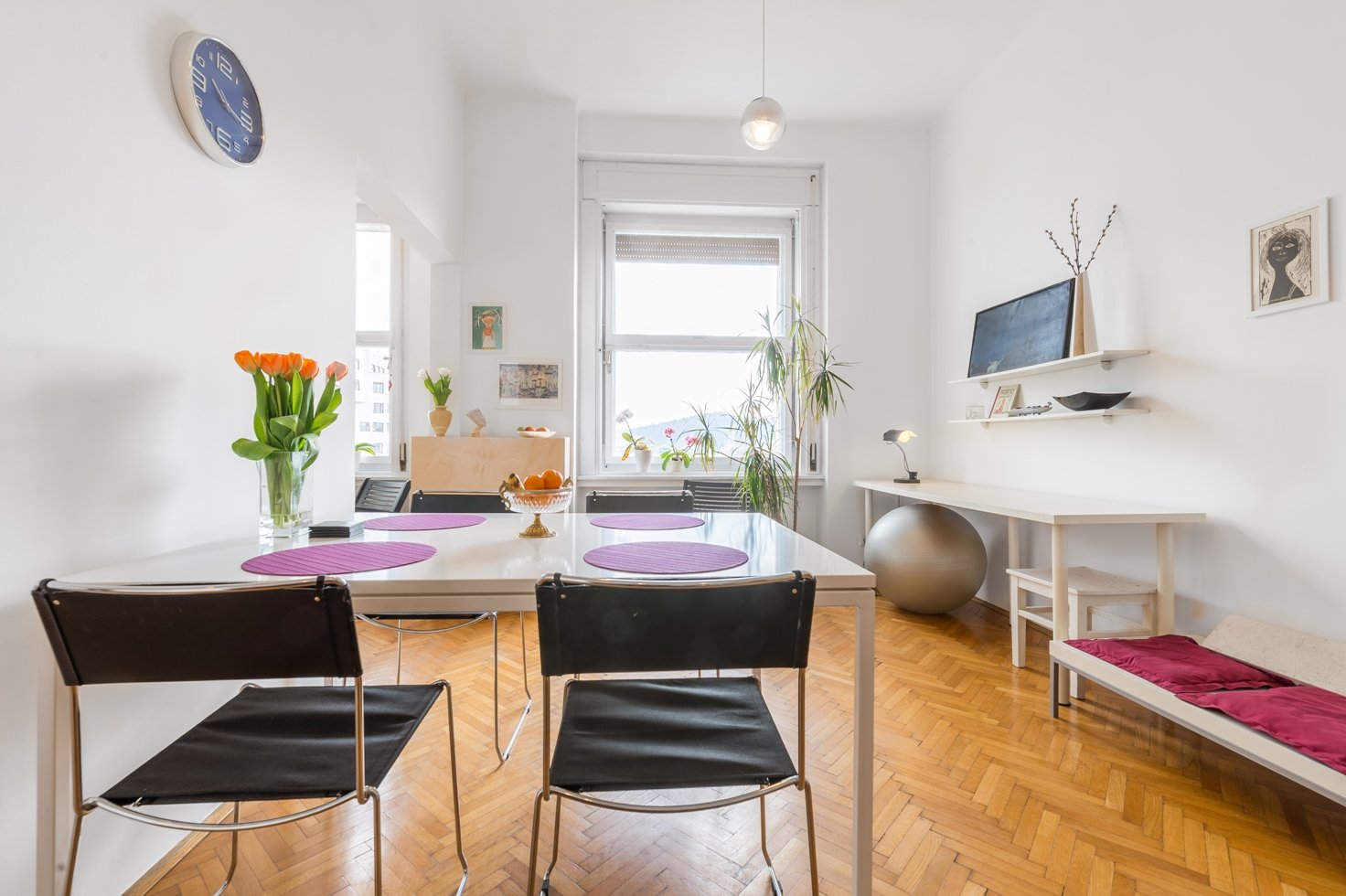 Photo: Fine Ljubljana Apartments.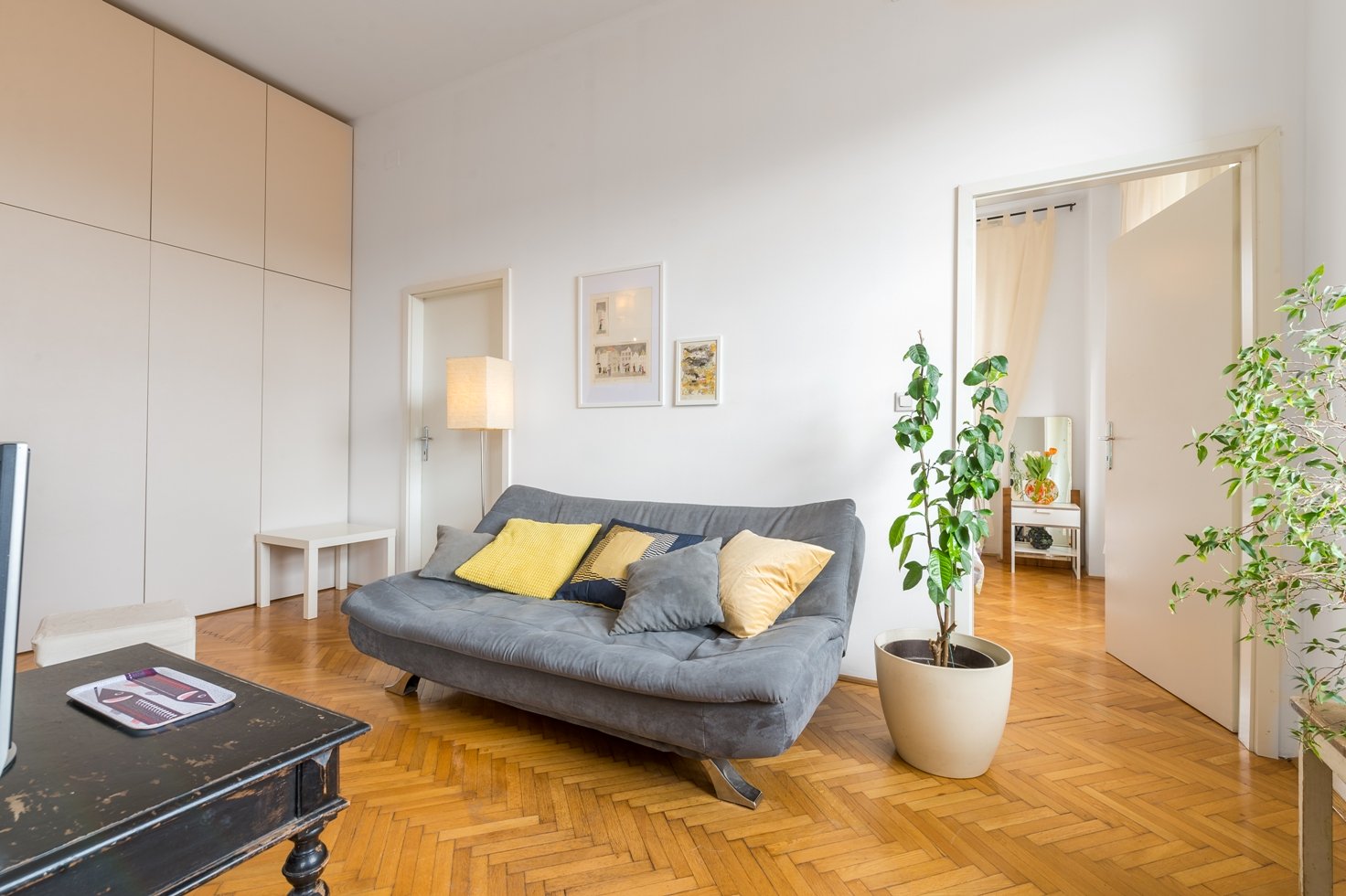 Photo: Fine Ljubljana Apartments.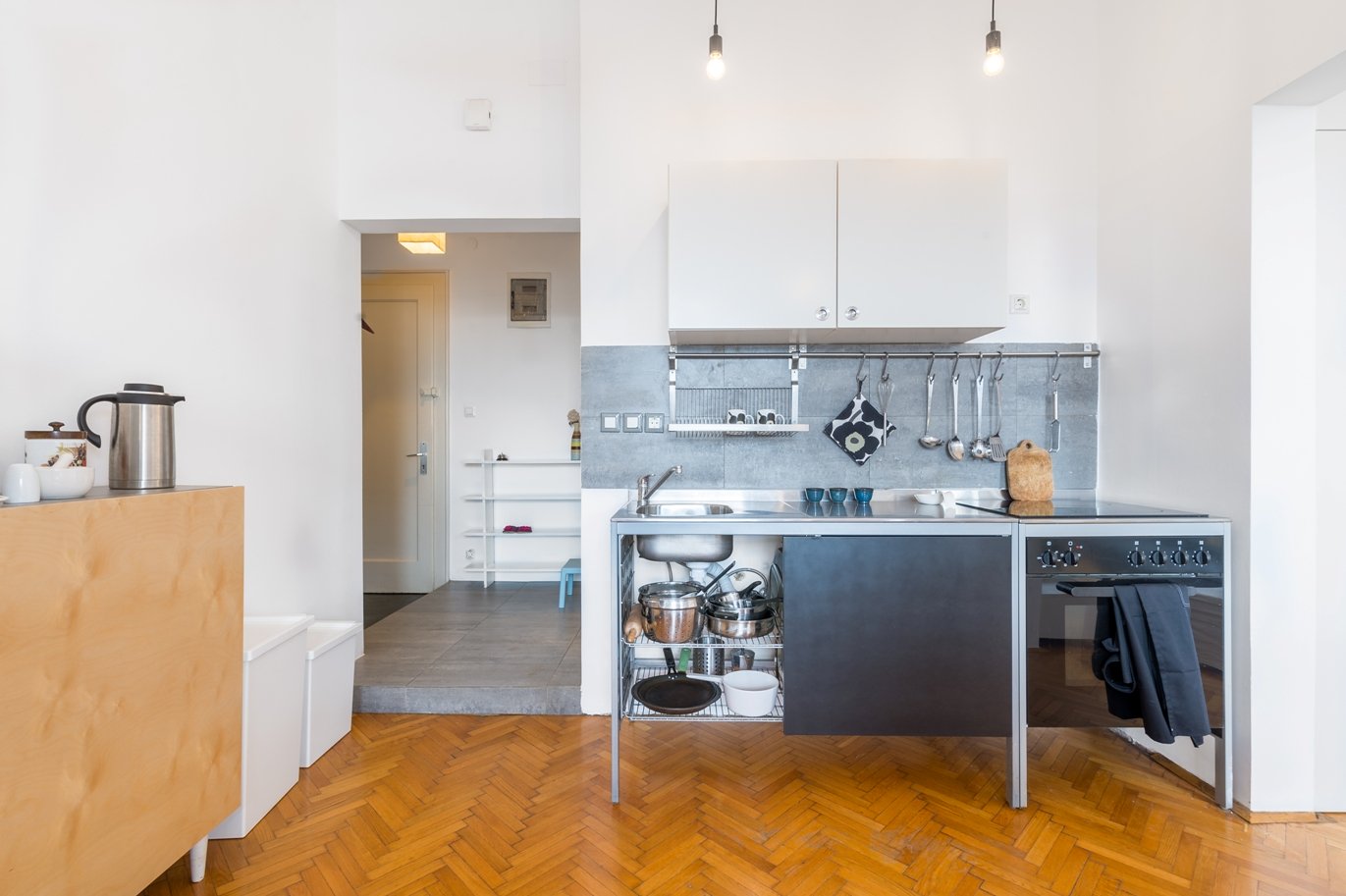 Photo: Fine Ljubljana Apartments.
Photo: Fine Ljubljana Apartments.
You see more of this apartment at Fine Ljubljana Apartments, where you can also see many other properties for rental (in the capital and outside), with serviced apartments and corporate rentals available.