January 18, 2018
In 1953, people in Ljubljana bowed to greet each other, name-calling consisted of insults such as "Neanderthal" and "orangutan", the city's old medieval town, now place of premium property prices, was crammed with those from the lower social classes, including students who wore suits and dresses, and people bathed in the river Ljubljanica. Let us also note here that bringing swimmers back to Špica is one of the more ambitious plans of Ljubljana's current mayor, Zoran Janković.
Vesna, a romantic comedy set in the city of Ljubljana looks as if wasn't made in the post-war times of post-traumatic stress disorder and hymns to heroism, sacrifice for the nation, revolution, and the like. It is in fact so surprisingly bourgeoisie that we might think was made in the pre-war times of Ita Rina, or perhaps even today by some hipsters who like to combine the unexpected, such as fashionable 1950s swimsuits along with Tito's picture on the wall.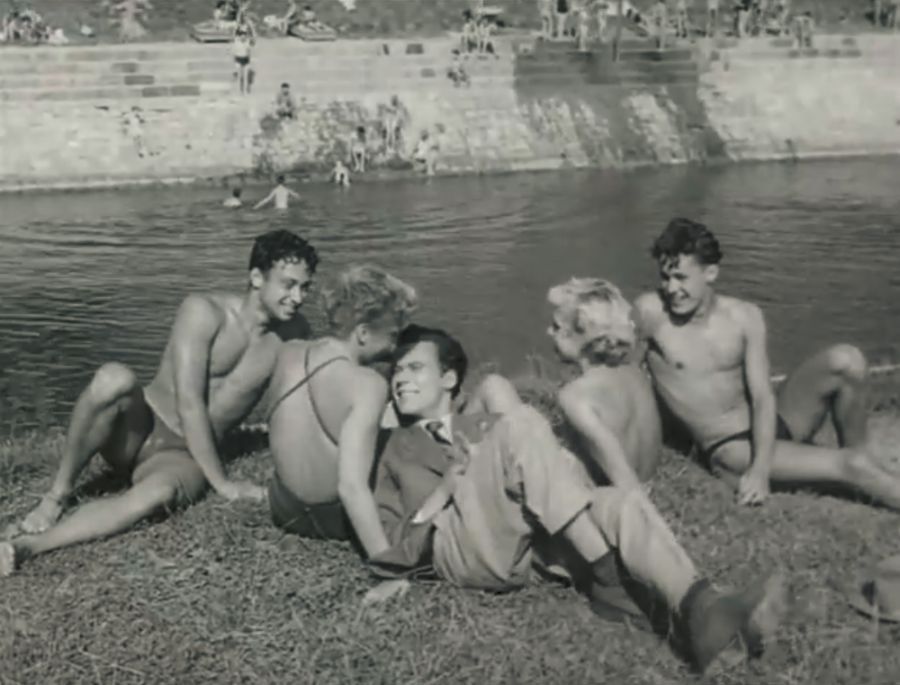 Furthermore, the movie was directed by a 'foreigner', František Čáp, a Czech man of an affluent background who immigrated to West Germany after the Soviets instigated a revolution in his native country. Imagine, a 'foreigner' and 'class enemy'! But after a relatively good post-war start, the movie industry in Slovenia got into difficulties and some fresh blood was needed to revive it.
Vesna remains one of the most popular Slovenian movies of all time, and no.1 among Slovenian film critics Marcel Štefančič described its success for Mladina as follows: "Vesna was a real sensation. It literally bewitched the nation. And that is from Triglav to Sotla River. And further to the Vardar River. People fought for the tickets so that police had to intervene. Vesna was so popular that they even started making Vesna toys, knitwear and candy."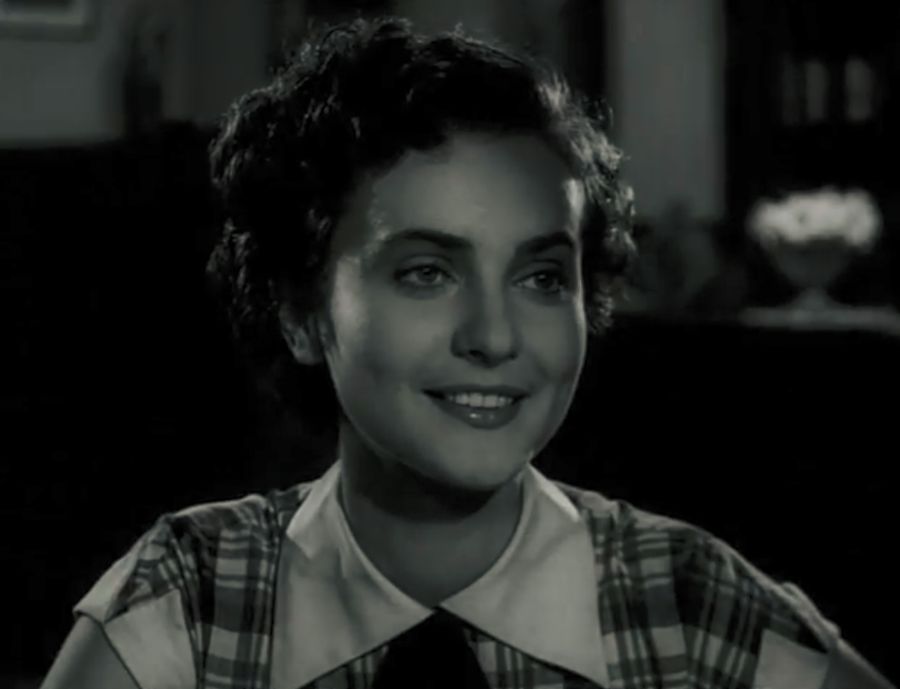 If you have ever been to Ljubljana you might recognize a lot of the city's key spots in this movie: the Robba Fountain (the original that you see in the movie was moved to the National Gallery and replaced by a replica in 2006), Vegova ulica, Gornji trg, Tivoli Park, and Špica, where people used to swim.
The movie, however has no subtitles, so let me ease the viewing with a short synopsis.
Somewhere near St. Florian Church at Gornji trg lives a woman with her soon to graduate high-school son and two other kids she rents a room to. It is spring, the time for high school finals, called matura in Slovenian.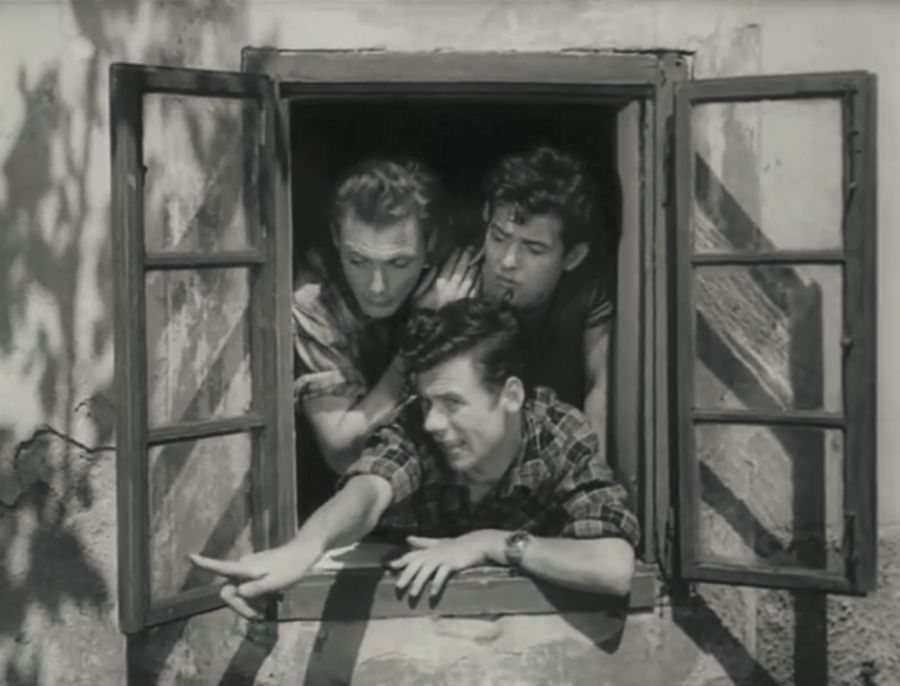 The three students make a plan to get their math teacher's exam paper by seducing his daughter, who they believe is a nerdy girl they see downtown talking to the professor. They toss a coin and Samo is thus chosen as the boy who has to put the plan into action.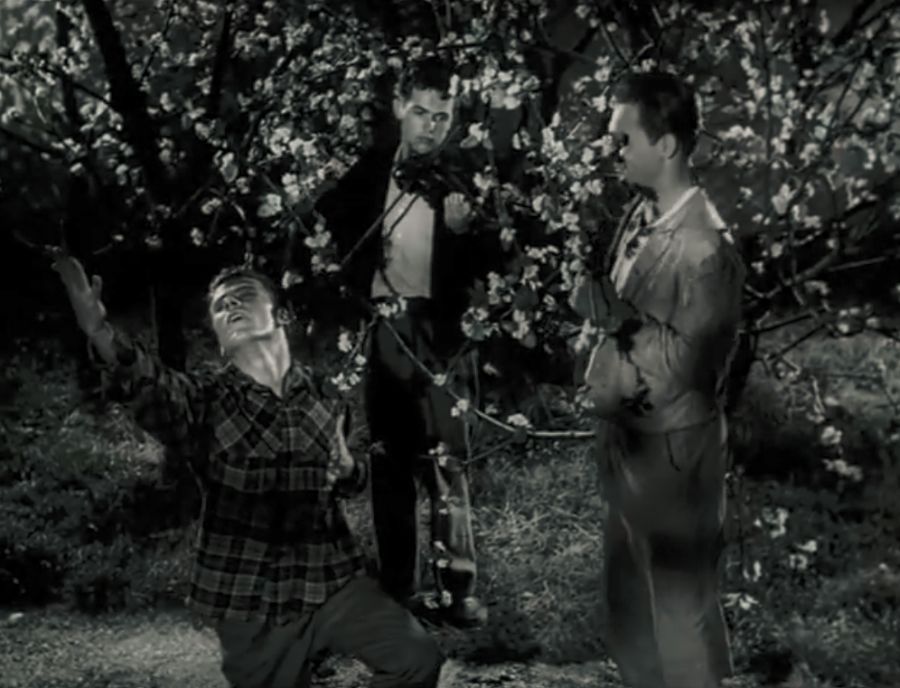 They compose a poetic love letter for the girl and, not knowing her real name, call her "Vesna", after the pagan goddess of spring. Then on the pretext that it is professor's 60th birthday and that they would like to send him a card, they get his address and deliver the letter. Janja, the professor's real daughter, gets the letter, likes it and responds by meeting her secret admirer at the fountain in Tivoli Park. Samo and Janja (from now on Vesna) thus meet and fall for each other.
Vesna eventually steals the exam paper from her father and gives it to Samo, who after an accident at home sends his roommate to excuse him from his next date with the girl. His roommate, who also has a crush on Vesna, tells her everything about their plan to get the test and flip the coin to decide on who would have to seduce her. Upset, Vesna leaves for the airport to jump out of an airplane, hoping the parachute won't open (SRSLY).
However, the parachute opens and Vesna lands on a tree, from where she is saved by Samo in a happy ending that involves successful passing of the math test (with the help of some cheating) and everybody going for lunch after that.