If you want to stay downtown in the heart of Ljubljana's cultural quarter, by the Opera and Ballet, National Gallery, Modern Gallery, National Museum, and Tivoli Park, just one block over from Slovenska cesta and a short walk to the Old Town, then take a look at this short-term rental that sleeps four, comes with a sauna and starts at just €115 a night. It's onthe 4th floor of Beethovnova Street 14, as shown on the map below.
Enjoy the luxury of your own fully independent apartment, with a stylish interior and everything you need to feel at home and make your stay in Ljubljana as relaxing and pleasurable as possible.
High ceilings, big windows and good light give the comfort of a top hotel with the convenience and privacy of your own apartment.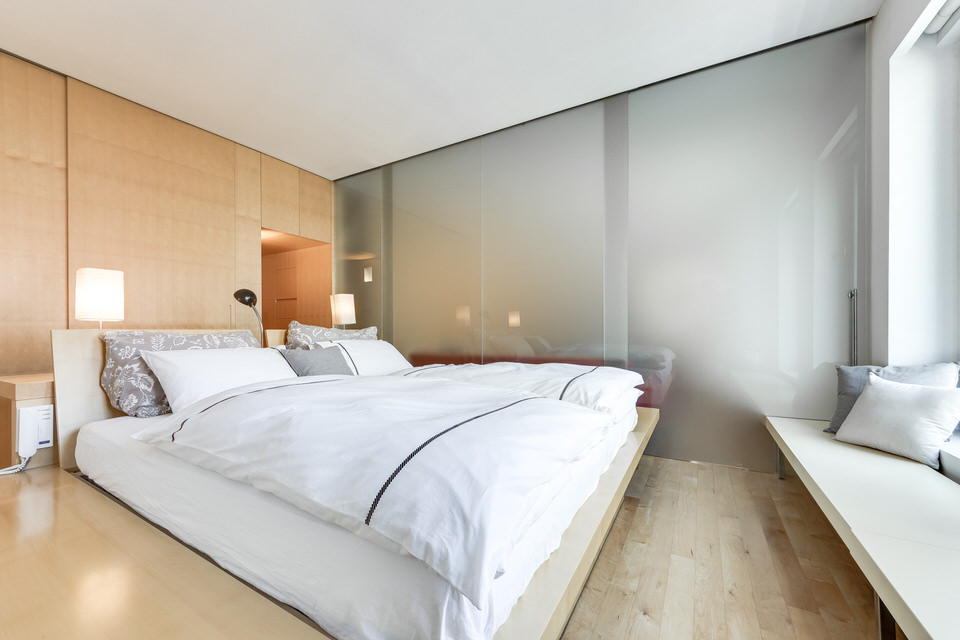 It's a one-bedroom place that with the use of the sofabed can easily sleep four, and comes with all the usual amenities, like free Wi-Fi, smart TV, cable TV, microwave, cooker, oven, toaster, fridge, hair dryer and so on. What's more, a washer and dryer make this a great stop freshen up your wardrobe when traveling, and while your clothes are getting clean you can get inside the Finnish sauna and destress, detox and dehydrate.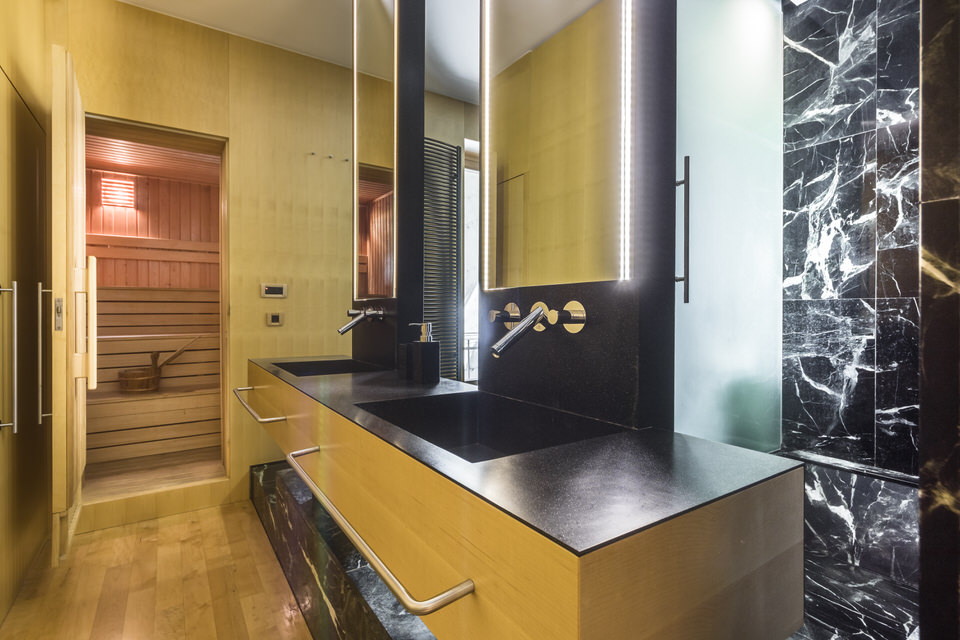 The Finnish sauna in the stunning bathroom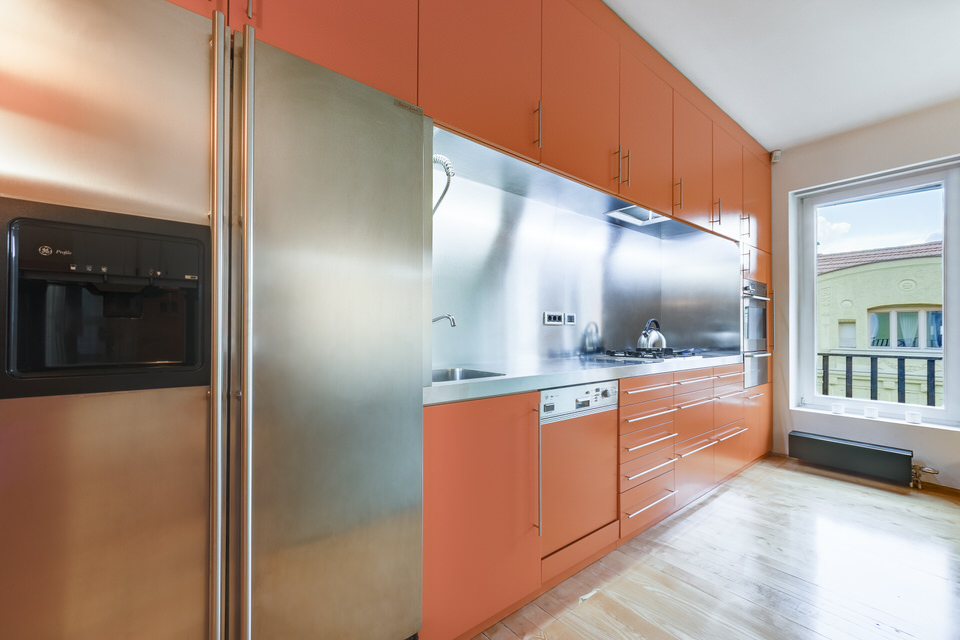 A kitchen with a view, and plenty of stores nearby to pick up supplies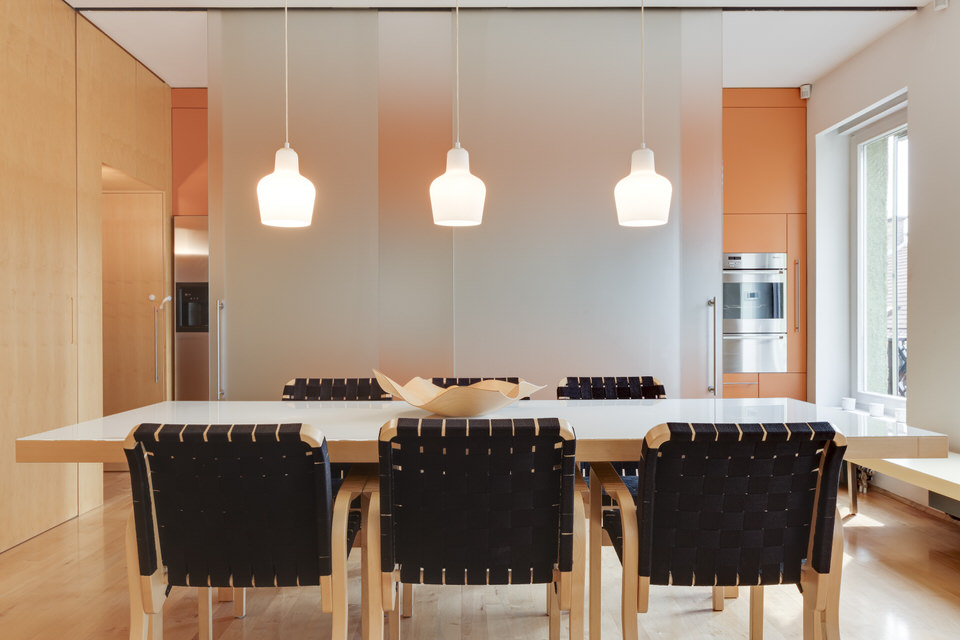 Enjoy breakfast at your own pace or take the party back to your place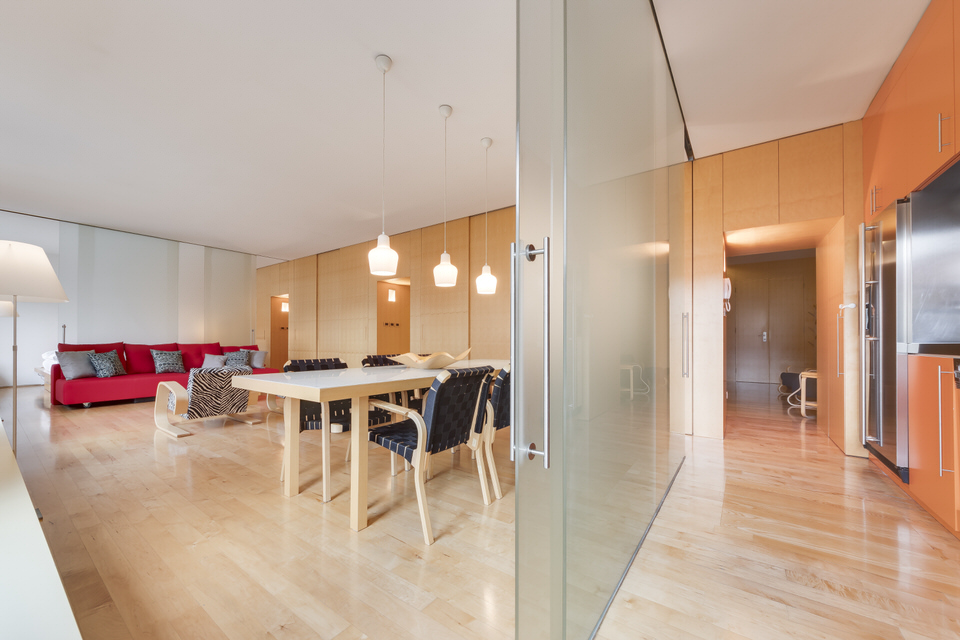 Stylish design throughout
While there are no shortage of restaurants in the area the apartment isn't far from the Maximarket Supermarket, which sees a lot of custom from the nearby Parliament, ministries and embassies, or even Ljubljana's central market. You can thus stock up on cheese, wine, coffee and other essentials and chill out in the kitchen and living room, enjoying the view from the large windows. Better yet, go out on one of the two private balconies and look out over the city before or after going out to explore.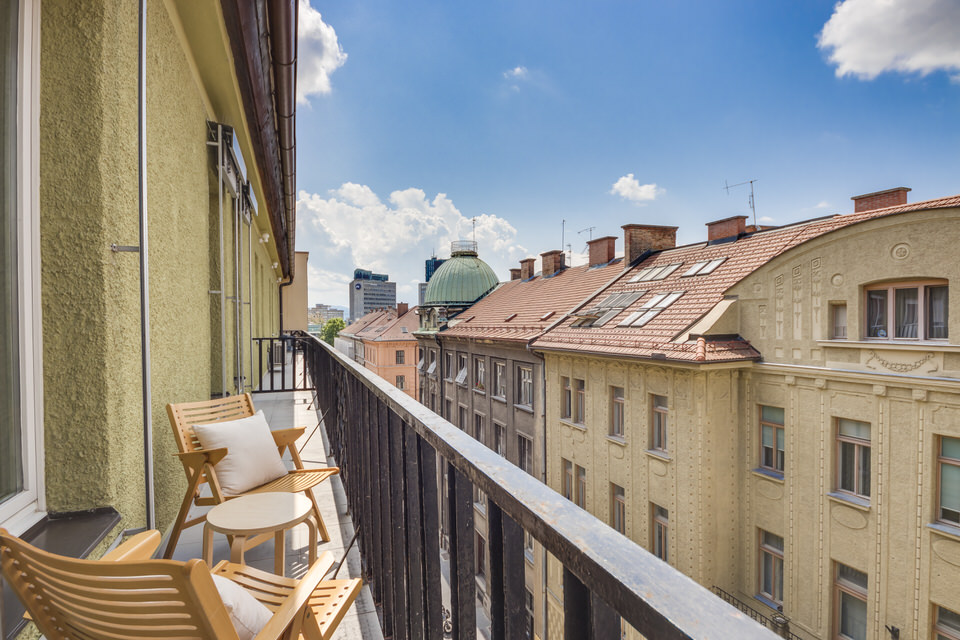 Get some air and enjoy exclusive views from the two private balconies
The apartment is being handled by Fine Ljubljana Apartments, and you can see and read more about it here, or go straight to the homepage and see more of the many interesting, luxurious, exclusive and surprisingly affordable places on offer to provide your ideal base in the city.