Judging by the photograph of this week's house it's on Lončarska steza, a quiet lane coming off Streliška ulica that goes up to Ljubljana Castle, just behind the Waldorf School. It's a nice place, and when I lived in the city I walked up of down that lane almost every weekend, wondering about the homes that I saw there.
This one is a four-bedroom property that provides not only seclusion from the main street, a very quiet route to the Castle, a short walk to the Old Town and fresh market, but also ready access to the ring road and getting out of the city for work, pleasure or real shopping. It would thus provide excellent service as a family home, or a long- or short-term rental property.
It's currently on the market for €988,000 and is being handled by Think Slovenia, who describe it as follows:
Spacious terraced house with a large garden located in a sought-after location under Ljubljana Castle, only a few minutes' walk from the very centre of the Old Town. It consists of three floors and includes an entry room, guest room, utility, bathroom and a garage for two cars on the ground floor.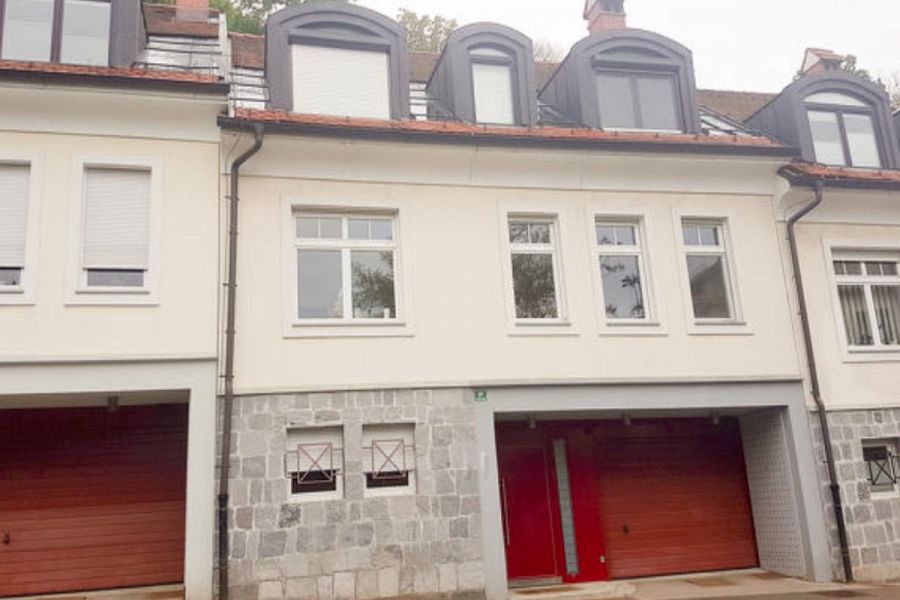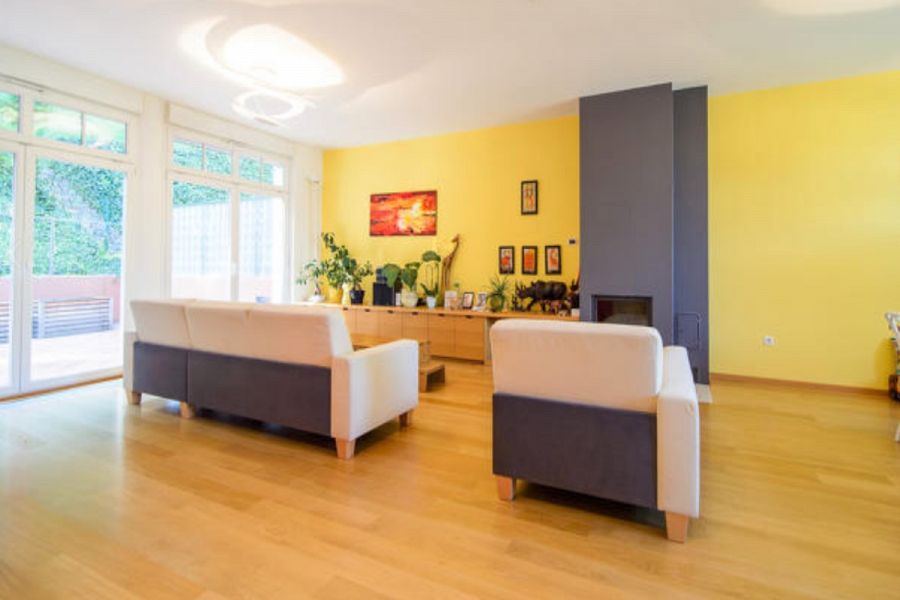 Stairs lead to the first floor where you will find a large living area with fireplace, dining area and kitchen. High ceilings (285 cm) combined with large windows gives an abundance of natural light and a real sense of spaciousness. The terrace can be accessed through the living area and is positioned right next to the forest leading up Castle Hill, which is an unusual and desirable feature for a house located in the heart of the Old Town. The terrace is currently planted with only decorative flowers, but can also support a vegetable garden.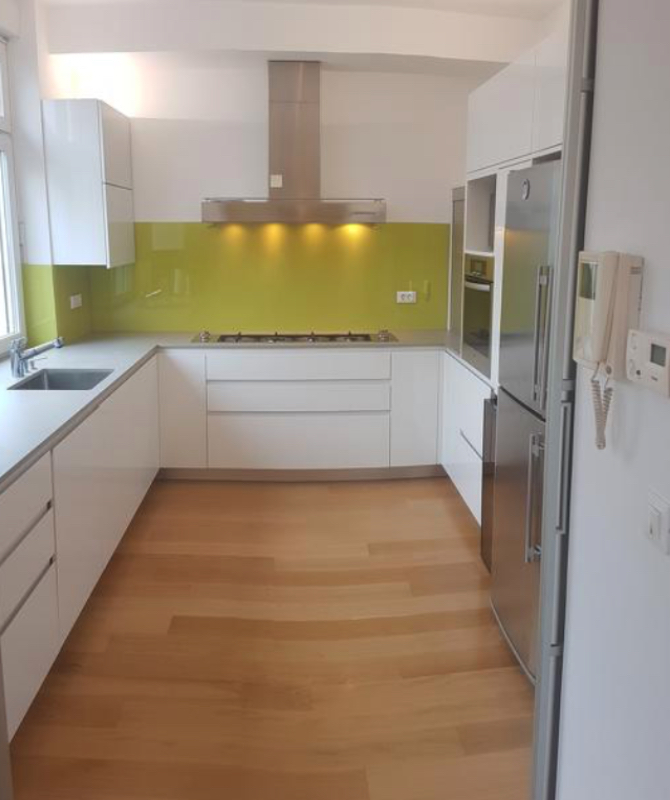 On the first floor of the building there are three further bedrooms, dressing room and a bathroom. The bathroom was recently completely renovated with high quality materials and includes a hot tub for two and a shower.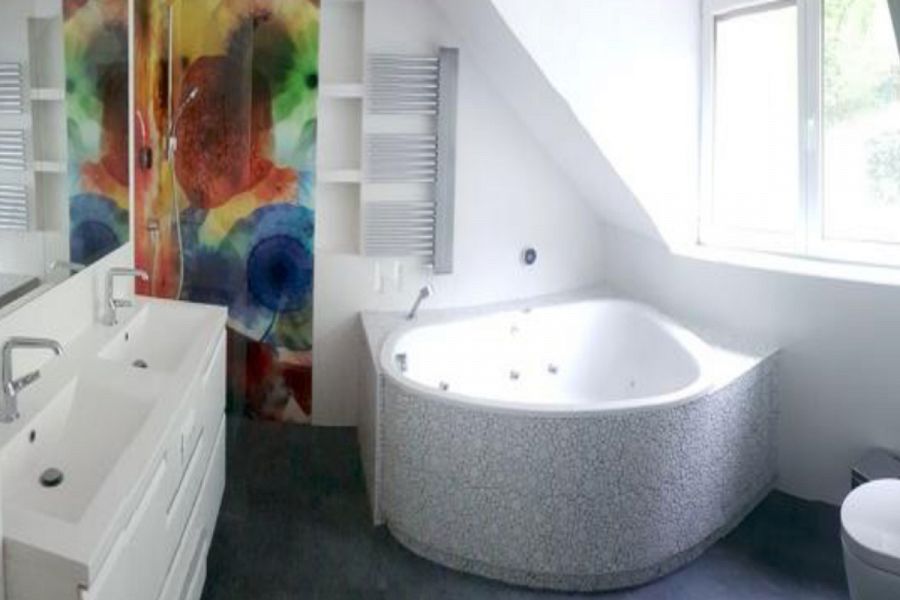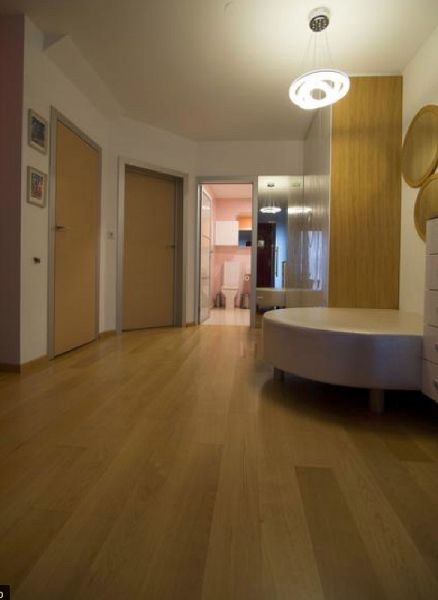 Great location close to the city centre offers a wide range of activities everything from exploring the old city centre to dining in numerous excellent restaurants in the area. Great opportunity to purchase a spacious family home with excellent rental potential or for a permanent residence right in the heart of Ljubljana.
You can see more of this property, and many others all over the country at various price points, for sale and rental, at Think Slovenia.