February 13, 2018
If I had a large family or a lot of friends I enjoyed eating breakfast with then I can't think of many things more pleasant than us all staying together under one roof for a short period of time, and all the better if I don't have to worry about cleaning. That, and the fact that my grandparents lived in a place called Cherry Gardens Cottage when I was at the age when sofas where as big as limousines and every visit full of card games and lemonade meant my eye was naturally drawn to Cherry Orchard House, this week's featured property, a rental.
It's near the village of Šmartno in Goriška Brda, the famed "Tuscany of Slovenia", a spot not far from the Italian border known for it's vineyards, climate and views, with the village itself listed as a cultural heritage monument, with some of its charms shown in the video below.
Here's a place to relax in an area of great natural beauty, with all the home comforts at hand that a hotel can never offer, and the privacy you need to relax.
The neighbourhood
Sleeping up to nine and available from 170 EUR a night, the property is being handled by Think Slovenia, who describe it as follows:
Cherry Orchard is an immaculately renovated, spacious, comfortable three-bedroom house with garden and wonderful views over vineyards, orchards and rolling hills, topped with charming old stone villages. The house is located in the heart of Slovenia's Tuscany - the stunning Goriška Brda wine region, a little known gem between Nova Gorica and the Soča Valley on the border with the Italian Friuli region.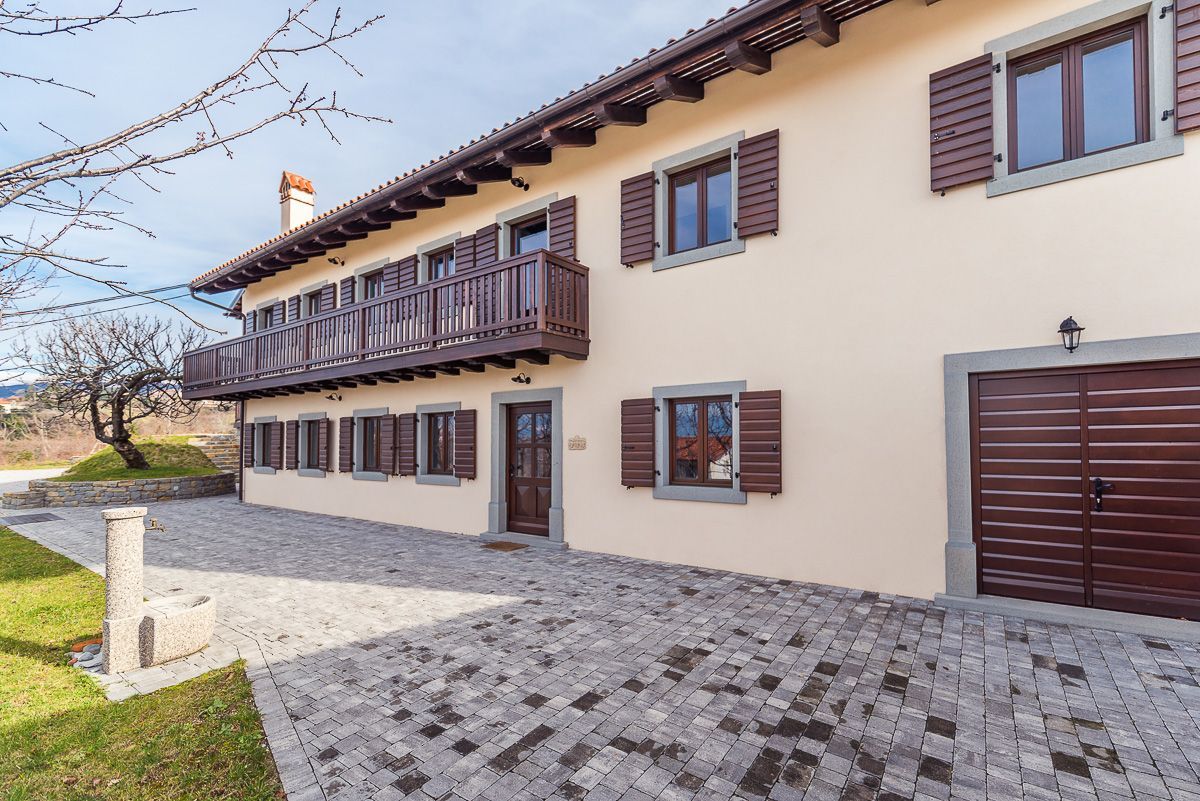 The house is in walking distance to Šmartno (St Martin) one of the region's most appealing historic small towns. The area is a treasure trove for culinary and wine enthusiasts as well as offering wonderful walking, beautiful nature and a huge range of daytrips within easy reach.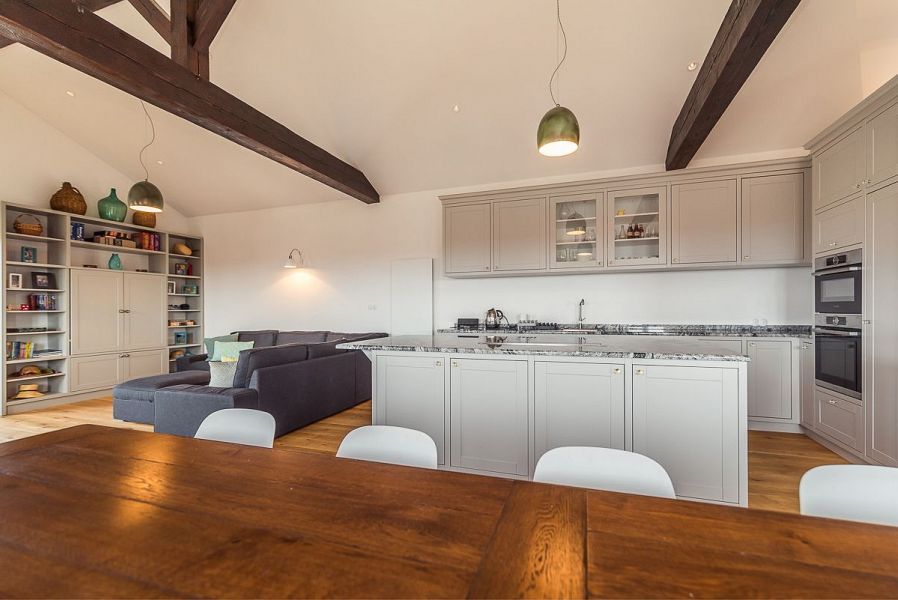 Cherry Orchard House is situated in beautiful countryside, with views over rolling hills, vineyards and orchards, just a few hundred meters from the centre of the historic hilltop village of Šmartno (St Martin or San Martino in Italian) known for its fortified walls, charming cobbled streets and traditional stone buildings, not to mention fantastic views all the way to the Alps.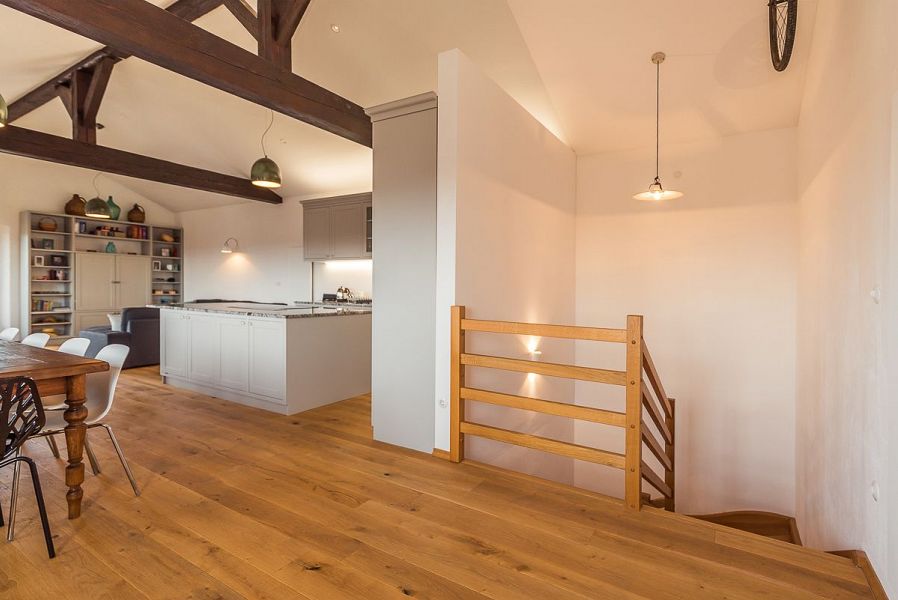 Šmartno is located in the heart of the Slovenia's Tuscany - the Goriška Brda region. This wonderful but relatively undiscovered region is fascinating to explore: dotted with charming tiny villages (amongst which Šmartno is perhaps the best known) clad in terracotta tiles and criss-crossed with some wonderful walking and biking trails, countless wineries and excellent restaurants.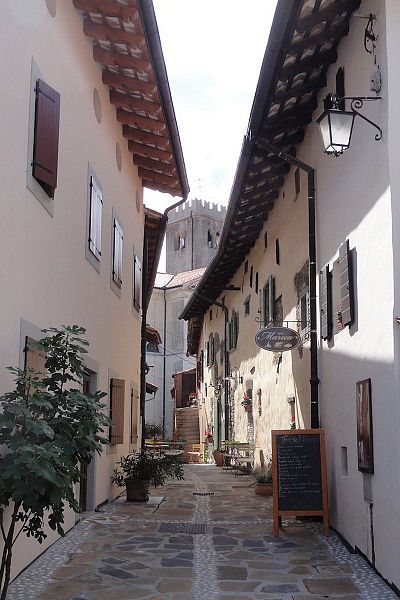 Šmartno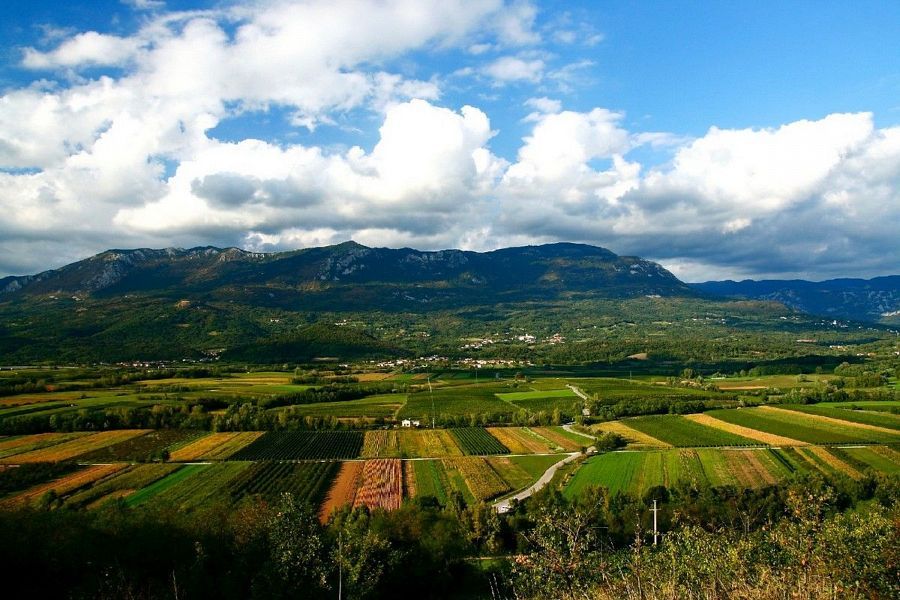 Goriška Brda
The area is famous for its many wine & cherry themed festivals and if visiting in springtime make sure not to miss "Brda & vino" festival held in Šmartno itself - one of the largest wine and culinary events in Brda. Simply prepared dishes have been replaced by original and sophisticated cuisine that goes hand-in-hand with top quality Brda wines. One of the best spots to enjoy the breathtaking 360 °views of the region is the viewing tower in Gonjace (2 km from Šmartno).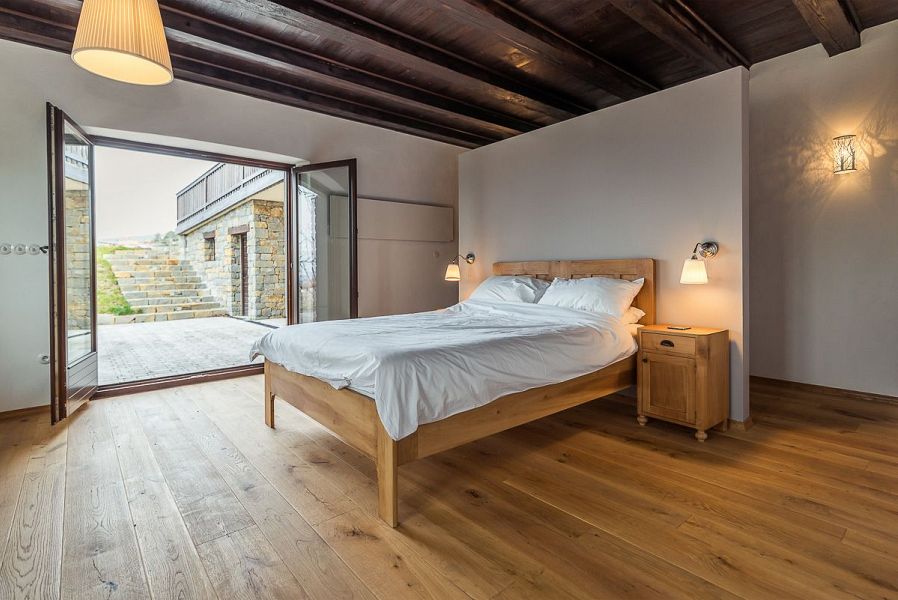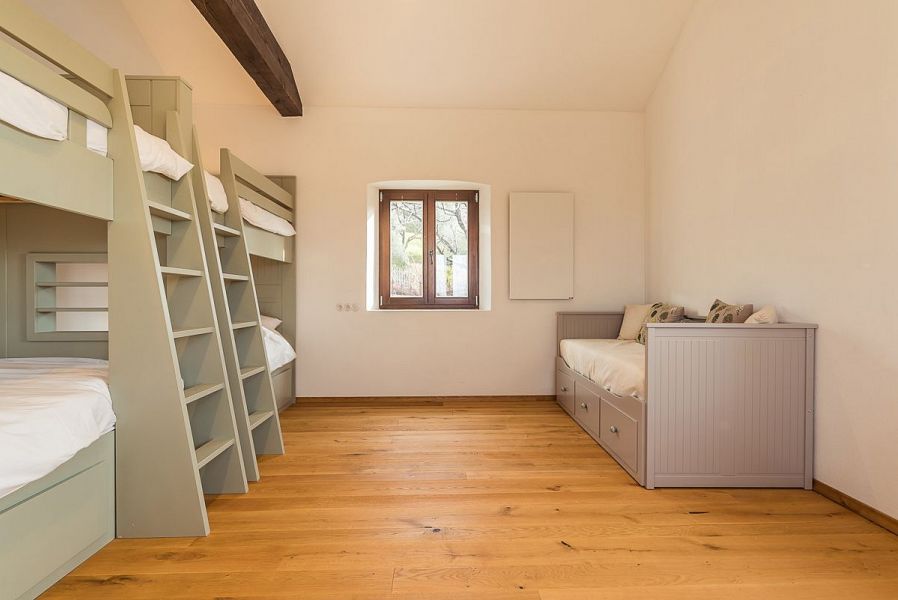 The castle in Dobrovo, which is the region's administrative centre, is almost a perfect square with turrets on each corner, and well worth a visit. The neighbouring Karst region offers amongst its highlights the spectacular UNESCO protected Skocjan cave system, which features one of the world's deepest underground canyons, the equally impressive Postojna Caves and the world famous Lipica stud - home of the Lippizaner breed made famous by the Spanish Riding School in Vienna and also offering excellent golf.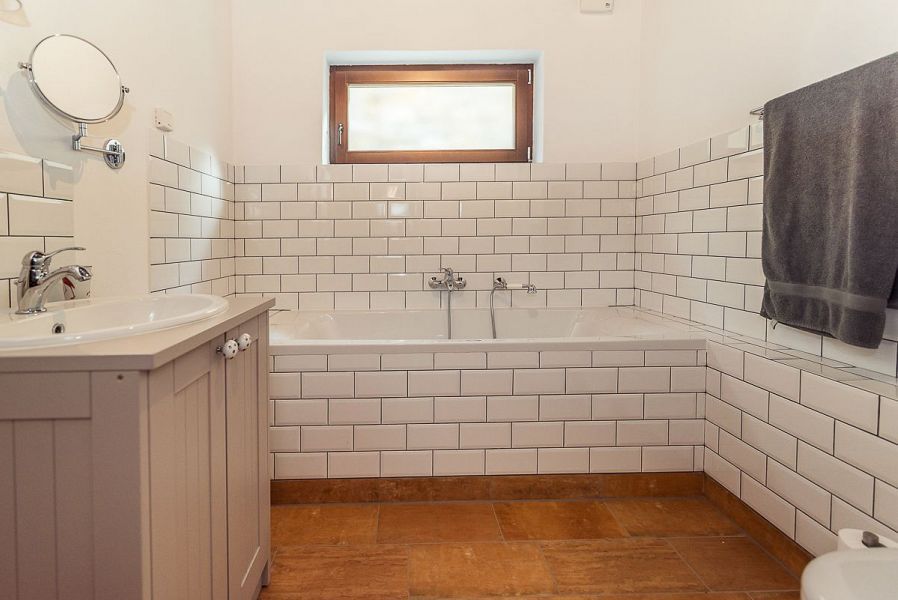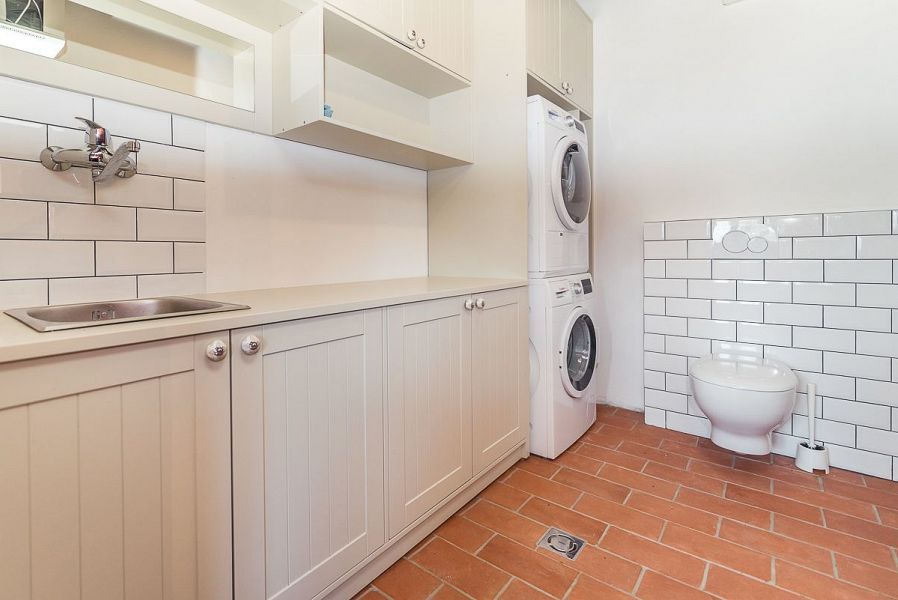 If this is not enough, then the Italian Adriatic coast and the fascinating and beautiful city of Trieste is just 20km away whilst Venice is a 90-minute drive and the lovely Italian Friuli wine producing region is just a short hop across the border, home to beautiful towns such as Cividale and Udine.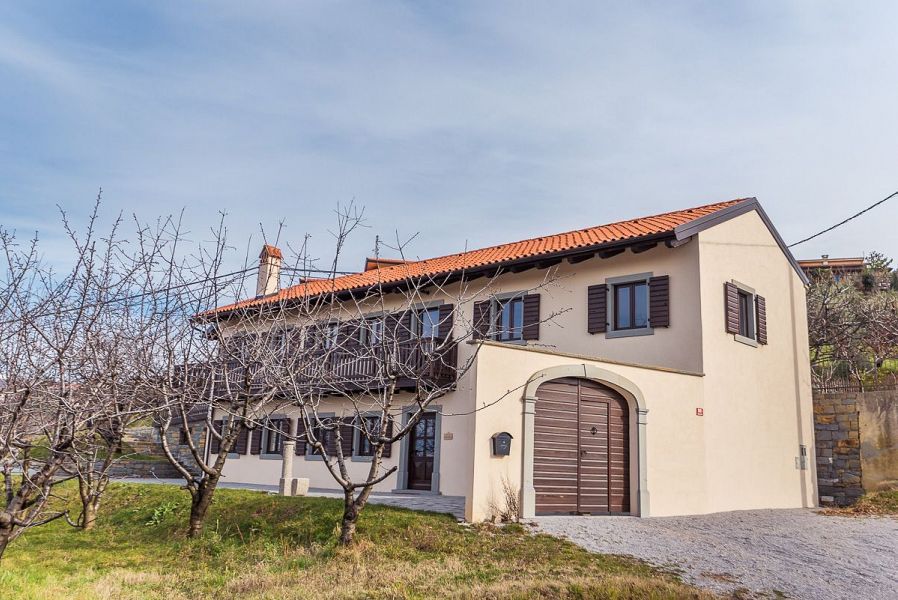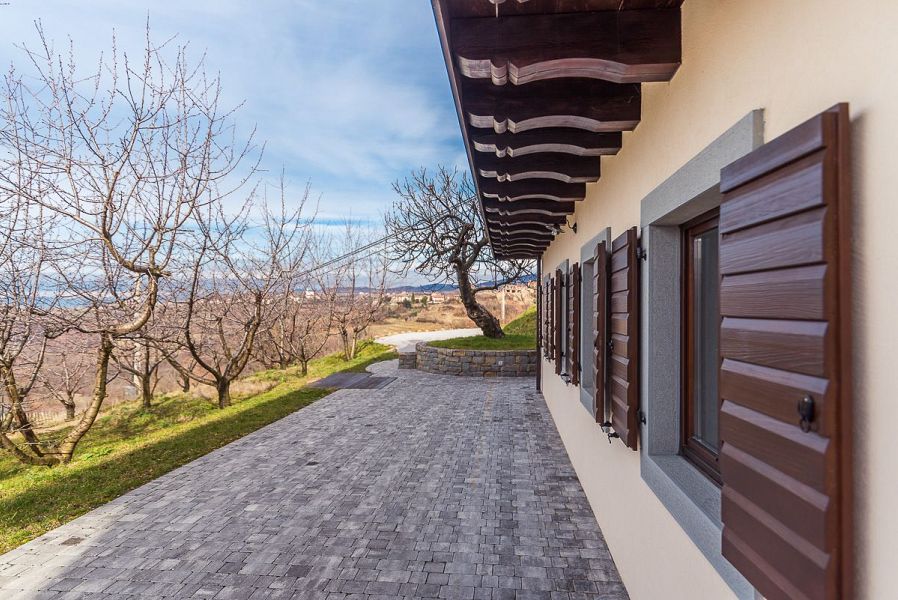 It is an hour's drive or so to the Slovenian Adriatic and its beautiful Venetian town of Piran. Ljubljana, whilst Slovenia's charming capital is a 90-min drive away. Day trips into the Slovenian Alps and spectacular Soča Valley are also easily possible with the foothills of the Alps starting in the Kolovrat hills just a few kilometres north of Goriška Brda. You really are spoilt for choice in an area that offers a vast array of things to see and do for groups of all ages and tastes.
For more information, or to see other properties being handled by Think Slovenia for sale or rental, click here.