It's a fascinating trip through time, and one that highlights the Ljubljana basin's strategic importance over the millennia as a crossroads between east and west, north and south, and, in more recent centuries, the central role the city played in the emerging Slovene consciousness, as part of the Austro-Hungarian Empire and then Yugoslavia, as kingdom and republic.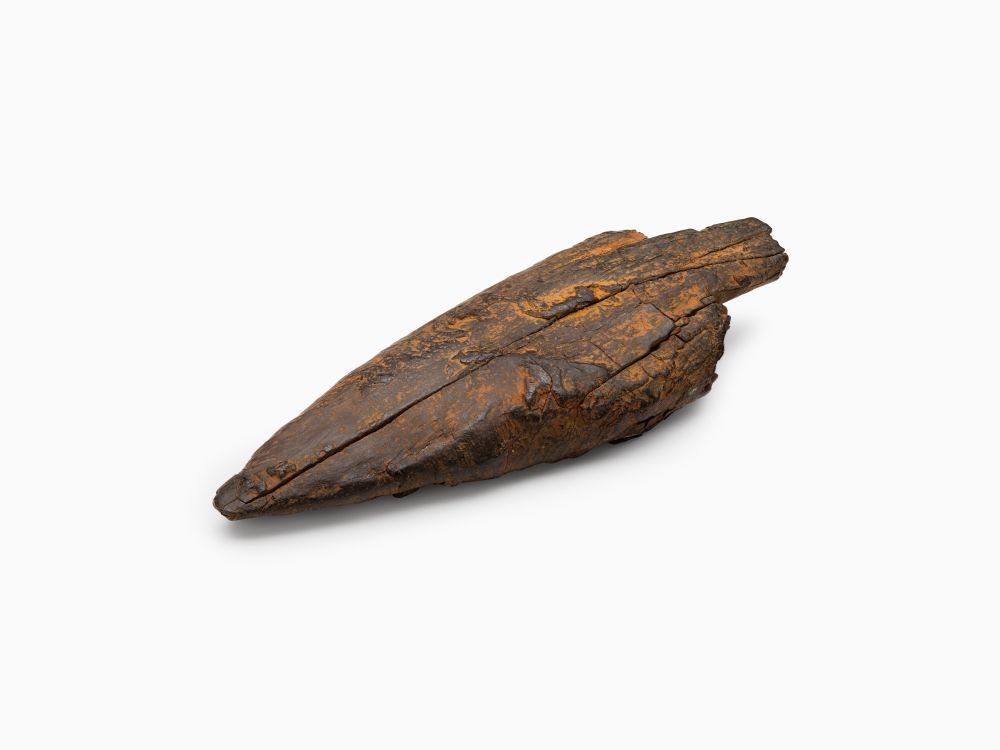 A wooden spearpoint, approximately 40,000 years old. Photo: A Peunik MGML
The world's oldest wooden wheel with an axle. Photo: A Peunik MGML
While obviously of more interest to those who know the area well, and are thus familiar with the locations that are given added depth and interest by the stories and artefacts shared, anyone with even a casual interest in history will find something to enjoy.
Bronze statuette of the pre-Roman divinity Hercules or Belen, 1st Century BC
Some Roman glassware
Some Roman die
Visitors can see, for example, that 5,000 year old wheel, along with spear points and other implements from much earlier, then a variety of objects from Roman times, when the city was known as Emona, including some beautiful jewellery, glassware, coins and so on (and for more of these, do take a trip to the basement).
Moving on there are items from medieval times, when the Old Town was built, and on through the Renaissance. The exhibition then goes on to the Enlightenment and 18th and 19th centuries, when many of the city's iconic buildings were built, with objects that also tell the human side of history, such as Baron Sigmund Zois' wheelchair.
Photo: A Peunik MGML
Baron Sigmund Zois' wheelchair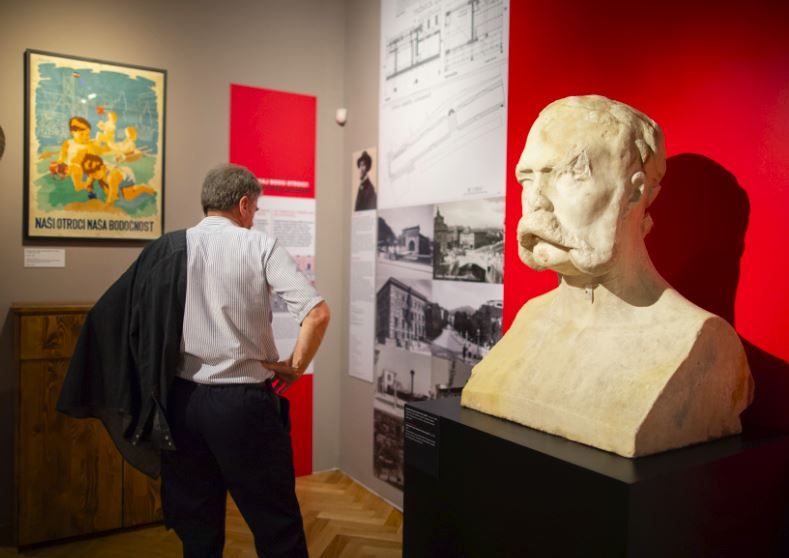 Photo: A Peunik MGML
Some of the barbwire that surrounded the the city during WW2
Cap of an internee at Dacua concentration camp
Into the 20th century there are items from the two wars, the Communist era, the end of Yugoslavia, and the birth of a new democracy, independent Slovenia. In short, the show gives you a whirlwind tour of the life of the city you're in, one that will enrich your stay here, no matter whether it's for a few days or a lifetime.
A homemade flag at the end of WW2
The exhibition also has a number of old Slovenian brands
Photo: A Peunik MGML
Like all city museums and galleries, this one is closed on Mondays and national holidays, but is open from Tuesday to Thursday, 10:00 to 18:00, staying open until 21:00 on Thursday. Tickets are 6 euros for adults and 4 euros for children, students and pensioners, while family tickets can be had for 12 euros.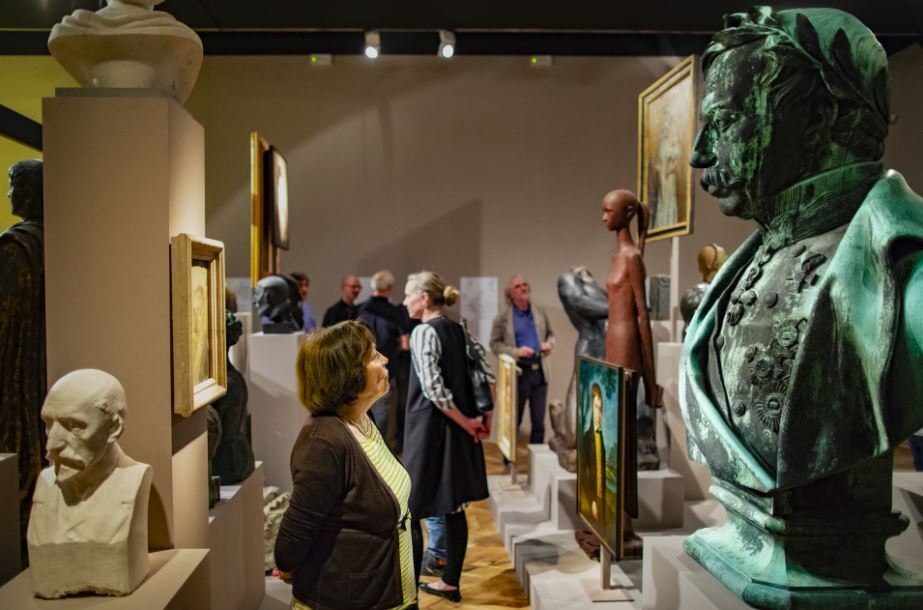 Another view of the faces of Ljubljana. Photo: A Peunik MGML
The place can be found at Gosposka 15, at one end of French Revolution Square, an area packed with other cultural attractions, as outlined here, while the City Museum's own page on the exhibition is here.