July 26, 2018
There are several iconic sculptures in Ljubljana that attract tourists and residents, along with their cameras and poses, and one of those is the Robba Fountain (Robbov vodnjak), nearby Town Hall (Mestna hiša) in the Old Town, and more or less opposite the Franciscan Church of the Annunciation(Frančiškanska cerkev Marijinega oznanjenja), the big pink church in Prešeren Square, from which it's quickly reached by crossing the Triple Bridge (Tromostovje).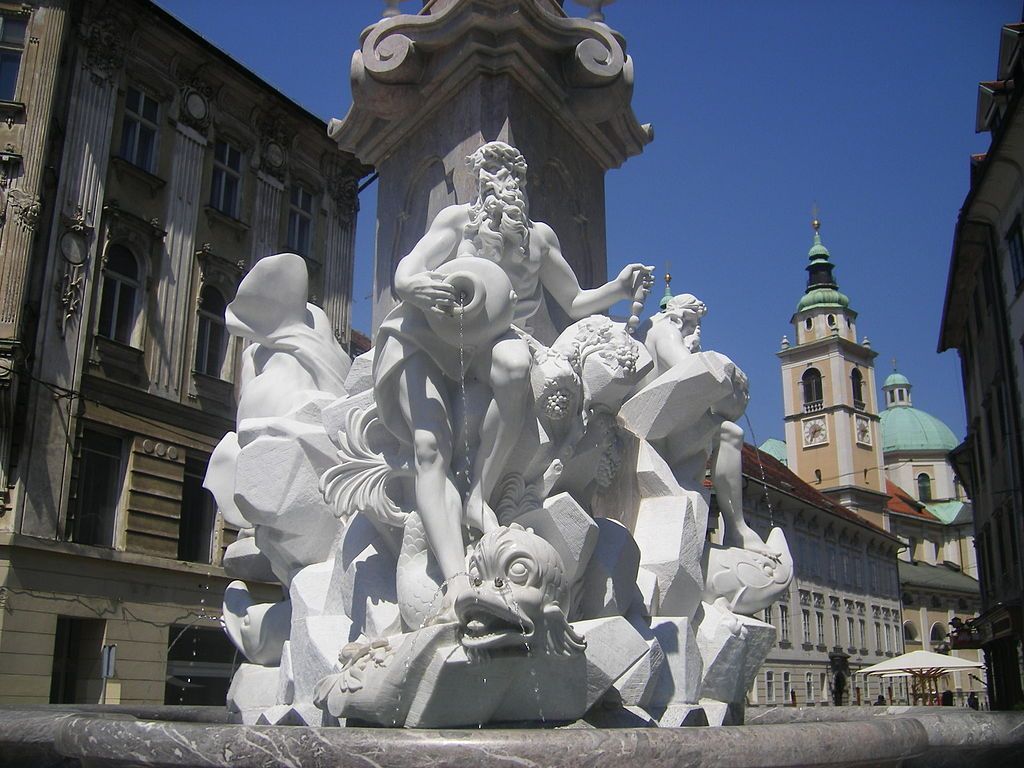 The one in the street. Photo: Wikimedia - Szeder László CC by 4.0
The real thing. Photo: JL Flanner
The Robba Fountain's more official name is The Fountain of the Three Rivers of Carniola (Vodnjak treh kranjskih rek), with these being the Ljubljanica, Sava and Krka, but it gets its common name from the man who created it, Francesco Robba (1698–1757), the Baroque sculptor who also worked as a stonecutter and architect. Although not as public at the work of Jože Plečnik, Robba is another artist at the heart of Ljubljana, having produced the altars of all the city's main churches (such as those in the Ursuline Church in Congress Square, the Franciscan Church of the Annunciation in Prešeren, and the Ljubljana Cathedral).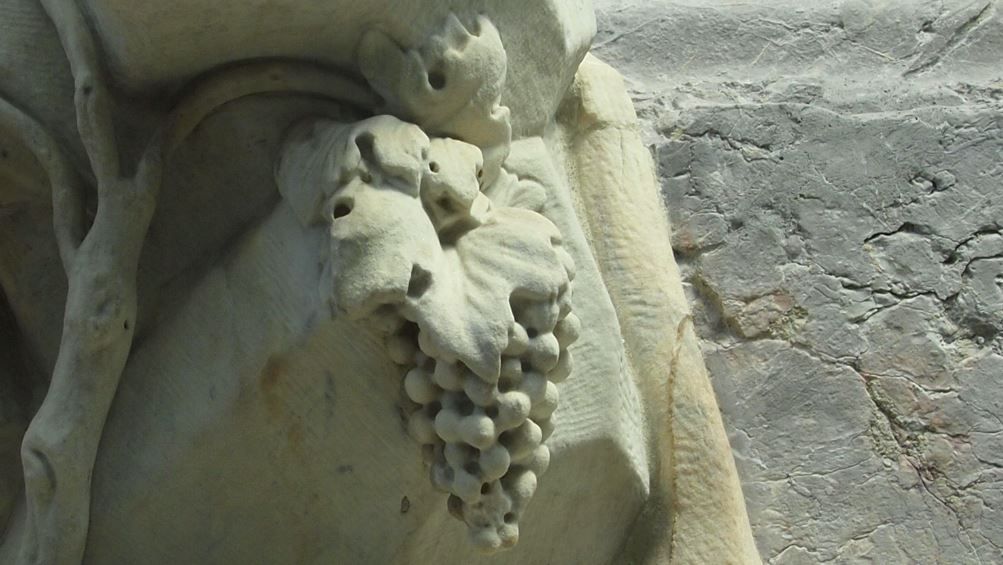 The real thing. Photo: JL Flanner
But there's something you should know about this attractive fountain, with its steps, basin, sculptures and obelisk, that was completed in 1751: it's a genuine fake.
Exposed to the elements, the freezing winters and hot summers, as well as the earthquakes that have shaken the city over the years, and the pollution that increased over time, the original fountain began to wear away and parts of it drop off.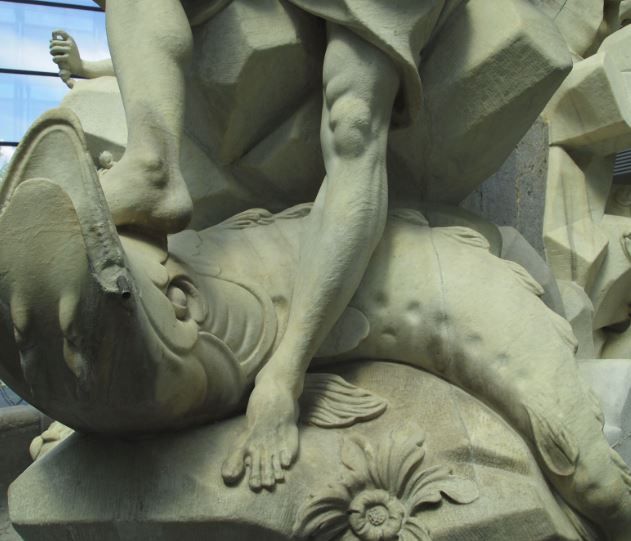 The real thing. Photo: JL Flanner
While renovation work started in the late 19th century and continued for the next hundred years, a more permanent solution was first proposed in 1972 – to move the fountain to a more secure environment and put a copy in its place. Work on producing this began in 1983, although the original was not dismantled until 2005. The parts were then cleaned and restored before being reassembled in 2008 in the fountain's current location, the main entrance to the National Gallery of Slovenia (Narodna galerija) at Prešernova 24, where it can be seen for free, no ticket required, and right next a rather nice café.
The real thing. Photo: JL Flanner
The fountain that stands in Mestni trg is thus a copy that was finished in 2000 and placed there in 2006. A beautiful work, to be sure, but mere decades old, not centuries.