July 29, 2018
While the tight schedules and limited itineraries of the one- to three-day visitors to Ljubljana can make it seem like the city has a rather a shallow pool of attractions – the Castle, the Old Town and river – there are plenty of things that could take a whole week of afternoons on their own, and one of these is the National Gallery (Narodna galerija).
It's not the Louvre, to be sure, which would need a lifetime, but it's got enough variety and depth to make repeated visits rewarding, and thus it's worth noting that admission is free on the first Sunday of each month, enabling you to go in, see a room or two, and then continue with your day, your heart touched but wallet unmoved.
Catarino Veneziano, late 14th century: St John the Evangelist, St John the Baptist, St Peter, and St Paul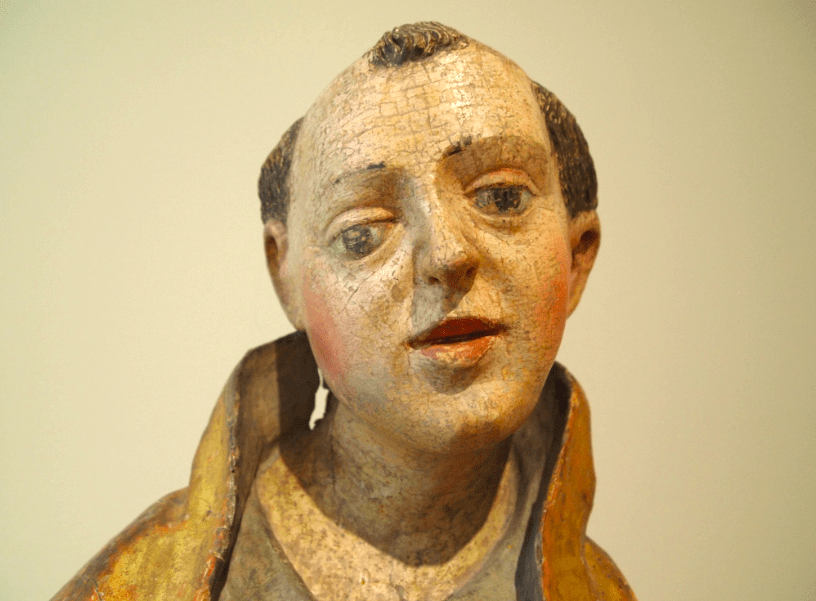 St Giles c.1505
Virgin and Child, 1450 - 1460
This week we took a look at the Scared Art section of the Gallery, in the first two rooms to your right if you go in by the main entrance on Prešerenova cesta. These contain a selection of sculptures, carvings, frescoes, paintings and icons from the High Middle Ages to the Renaissance, roughly 1200–1600, including both the original items and, in some cases, reproductions of works that are on display elsewhere (such as the Dance of Death / Dance Macabre fresco, which remains in Hrastovlje Church of the Holy Trinity).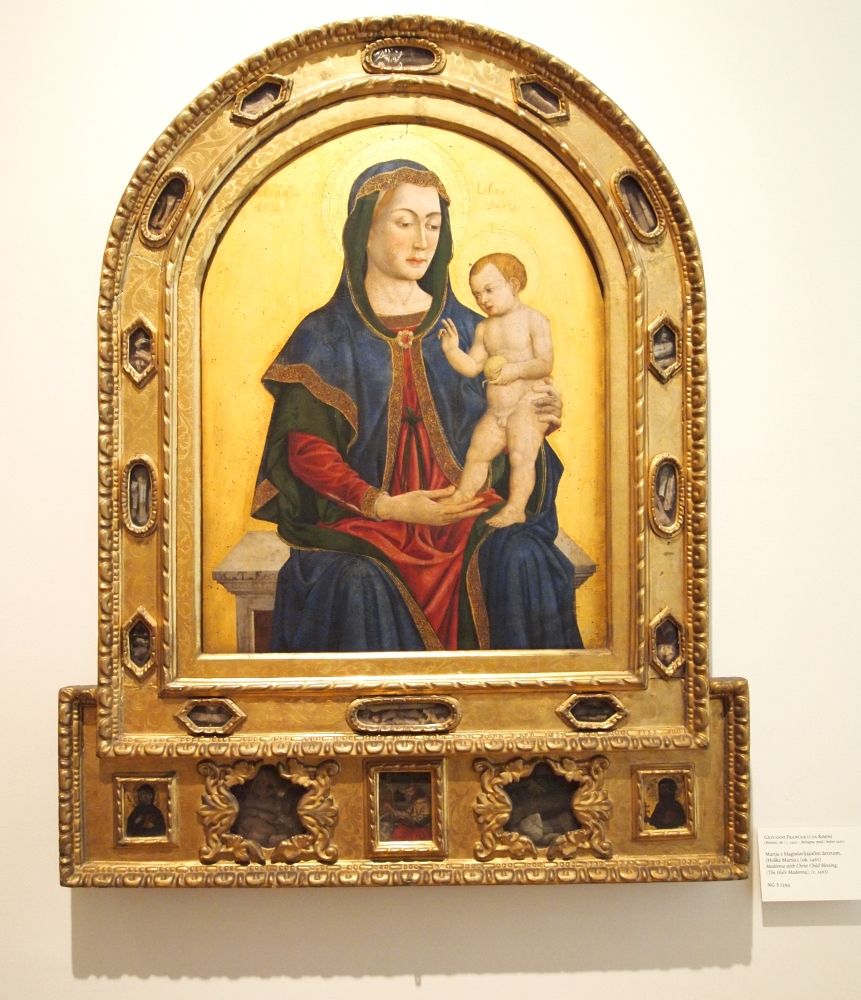 Virgin and Child, early 16th century
Detail, Virgin and Child, early 16th century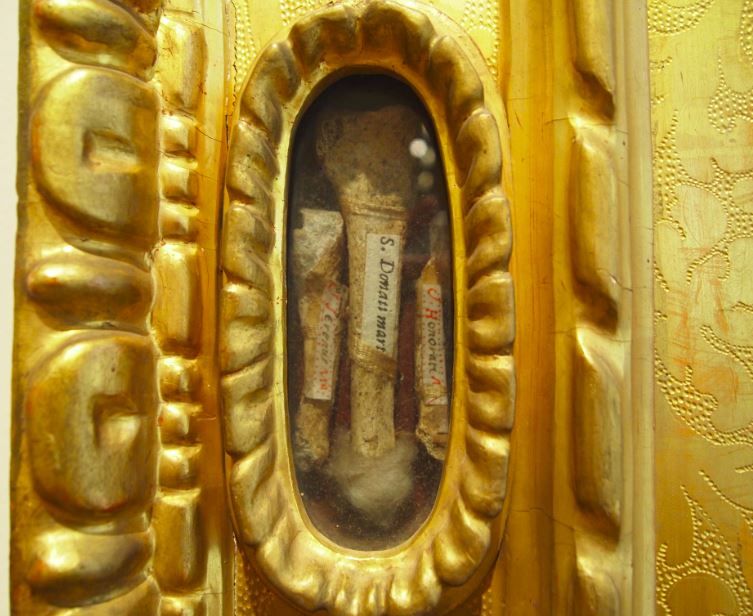 Detail, showing the bones of saints, Virgin and Child, early 16th century
Since we're not an art historian the images will have to speak for themselves, but we hope that's enough to encourage you to visit next time you're in the area, and if you're not in town then you can see more images from this collection at the Gallery's website here.
Winged Altar of St Canzianus, 1530
Detail, Winged Altar of St Canzianus, 1530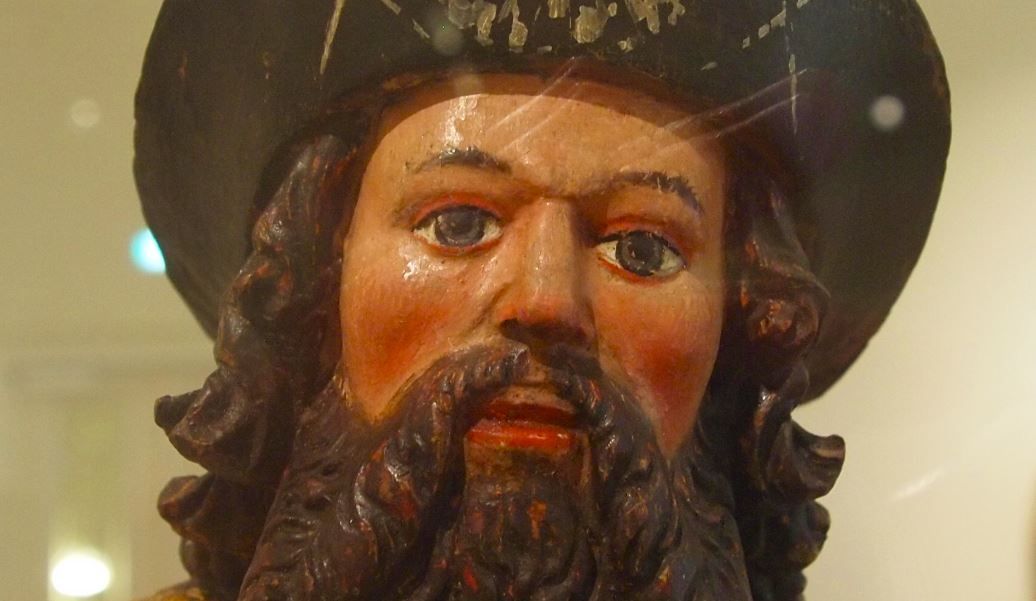 Detail, St Roche 1525 - 1530
The National Gallery is closed on Mondays, open from 10:00 to 18:00 Tuesday to Sunday, staying open until 20:00 on Thursdays. Tickets to the permanent collection are 7 euros for adults, 3 for children, students and pensioners, and free for the unemployed, the disabled and their carers. As noted above, admission is free for all on the first Sunday of each month. A map showing the location of the Gallery, which is near both Tivoli Park and the Modern Gallery (Moderna galerija) is shown at the end of this post.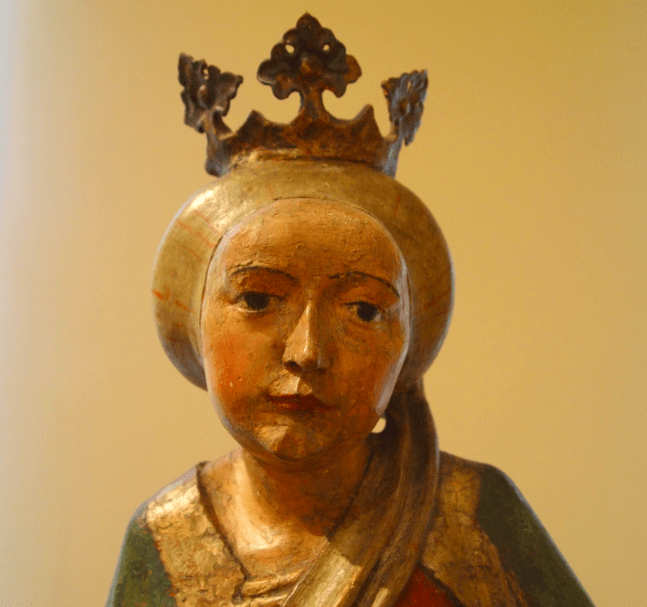 St Elizabeth, 1490-1500
Standing Virgin and Child, c. 1505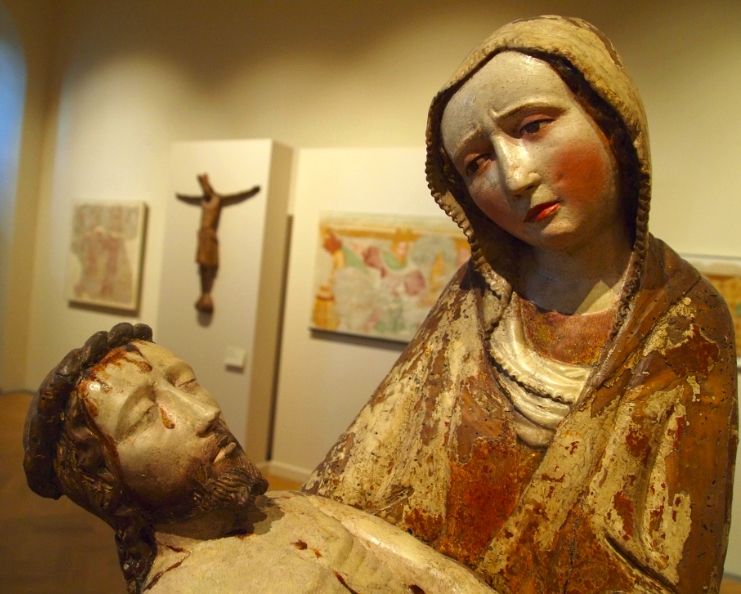 Pietà c. 1400