September 24, 2018
Kinodvor cinema in downtown Ljubljana, not far from the train station, begun its Kinobalon programme last weekend, which is good news for parents in constant search for new activities.
Kinobalon offers screenings and after-show activities for children of all ages, starting with toddlers (see the First timers programme) and babysitting screenings for those parents who need some time off to recharge their batteries.
Every first Wednesday there are also screenings for parents with babies, with the cinema adjusting the lighting and sound of a movie to make it baby-friendly, with a space for changing diapers just by the exit of the screening room.
Following each screening, kids can prolong their stay by playing in a toy corner or join a supervised workshop that usually follows the theme of whatever they just saw on the big screen.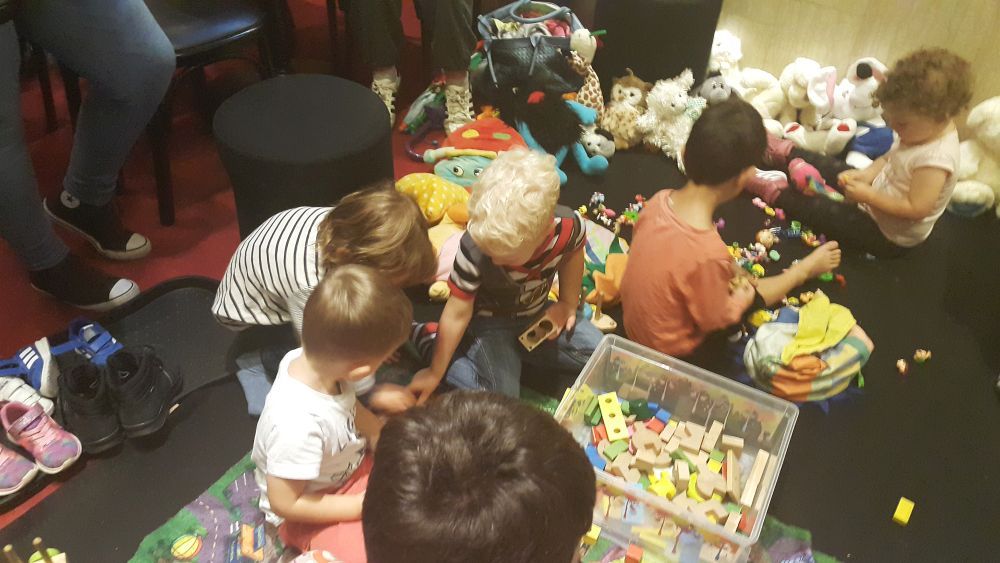 Toys to play with are also available in the Kino Café on all regular days, in case some parents would like to have a cup of coffee in peace while their child is otherwise engaged. For even livelier kinds, there is also a playground available outside the cinema.