January 04, 2018
It's that time of year when self-improvement plans catch the eye, some even going into action, and there are few better ways to improve your life in Slovenia than to learn the language, helping you to overcome culture shock, make deeper friendships and obtain more opportunities for employment and integration. To this end it's time to consider signing up for one of the University of Ljubljana's Slovene language courses, which start up again in a couple of weeks.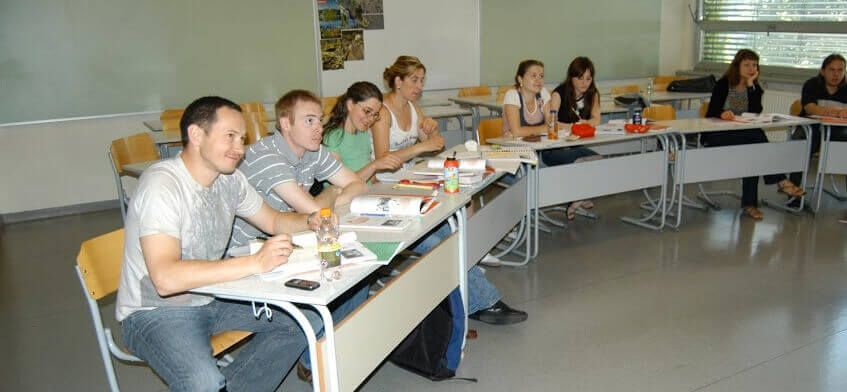 School for Sklon. Photo: centerslo.si
Two years ago I was having problems settling into the country, so I took an intensive course as part of the Winter School as a total beginner, and it was rather overwhelming. There were classes each morning, Monday to Friday, and I came out of it able to do almost nothing, but with some momentum, which I then applied to the less intense courses, of which I took two over the next eight or so months.
Perhaps due to the lack of students and available classes for Slovene overall, there's not a lot of granularity in the options available, and there will be some jarring variations in ability, by which I mean that I was, without doubt, the least capable Slovene speaker on each of the courses I took. However, the classes served their purpose, and I'm now a steadily improving, if still appalling, Slovene speaker, with fluency a distant but now plausible goal. Almost as important as the language skills gained, I made friends with people in a similar situation, who rather than moaning about how difficult life was in Slovenia had decided to do something about it. In short, going to class was much better than drinking away the blues with a group of moaning expats. (Although, we still moaned and drank, but we moaned about declensions).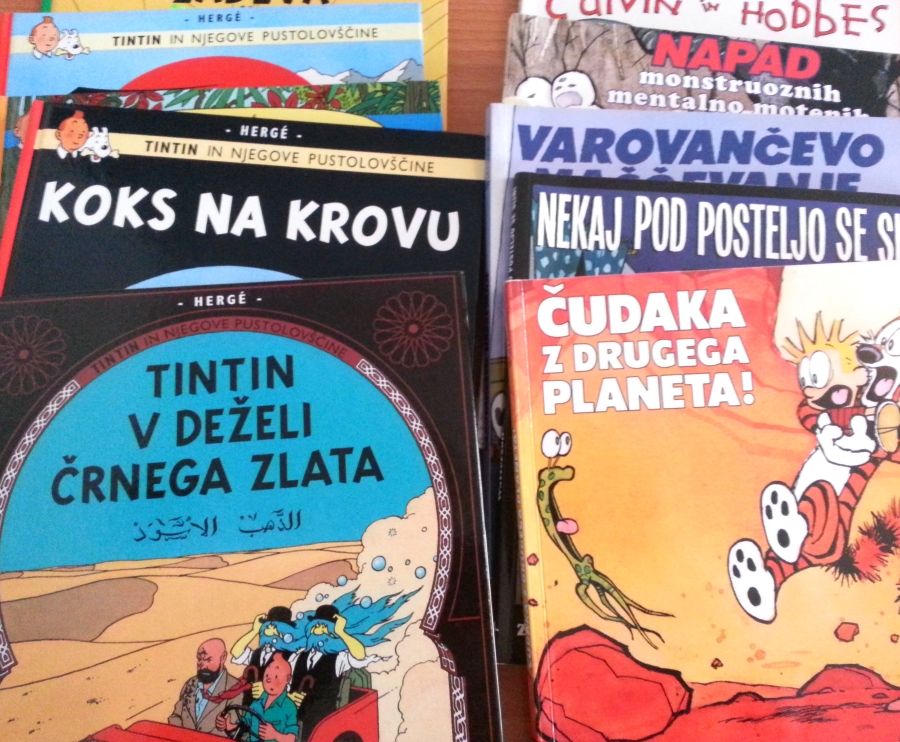 World literature in Slovene will open up to you. Photo: JL Flanner
The Winter School at the University's Faculty of Arts (Filozofske fakultete) starts January 22 and runs until February 2, with classes each morning, Mon-Fri, 09:00–12:30, at a cost of 405 EUR for 40 lessons, which some employers will reimburse. You can also add an optional two extra classes a day, in the afternoons, at an additional cost. These elective courses, running from 14:00-15:30, cost 158 EUR, and you can choose classes with a focus on phonics, conversation, grammar, or Slovene culture and history.
The next round of classes, the Spring School, begins in late February, and these are also intensive but much longer, meeting 09:00–12:30, Mon–Thu, for 220 lessons, taking you all the way to the end of May at a cost of 1,320 EUR. For those with more commitments there are less intense classes, meeting just twice a week, in the mornings or evenings, with 80 lessons at a cost of 590 EUR, although the workload from these can also get rather heavy.
The application process for all of these can be started here, along withmore details of the classes, and there are some scholarships for those aged 35 and under with Slovene heritage.
The university also has an online course, which you can register for here
After applying you take a placement test ahead of the start date, then on the first day there's an orientation meeting followed by a one-on-one oral placement test. Here the instructor engages in some small talk, which may even venture into big talk if you have the ability.
The full details can be found on the centre's webpage, and most of the classes are held at Aškerčeva cesta 2, 1000 Ljubljana, a brisk walk from the main train and bus stations.