January 04, 2018
The unofficial offices of TSN are in the corner of LP Bar, a small place tucked away in Novi trg, in the same building that houses the Slovenian Academy of Sciences and Arts (Znanstvenoraziskovalni center Slovenske akademije znanosti in umetnosti, ZRC SAZU). LP is on the ground floor, along with the bookstores Beletrina and Azil. The first focuses on the volumes produced by the eponymous publisher, while the second has perhaps the best selection of political, theoretical and other heavy academic tomes in the city–much better than the selection at the university bookstore (although the main Mladinska knjiga on Slovenska cesta is also good in this area, just turn right upstairs and keep going until you hit all the Žižek).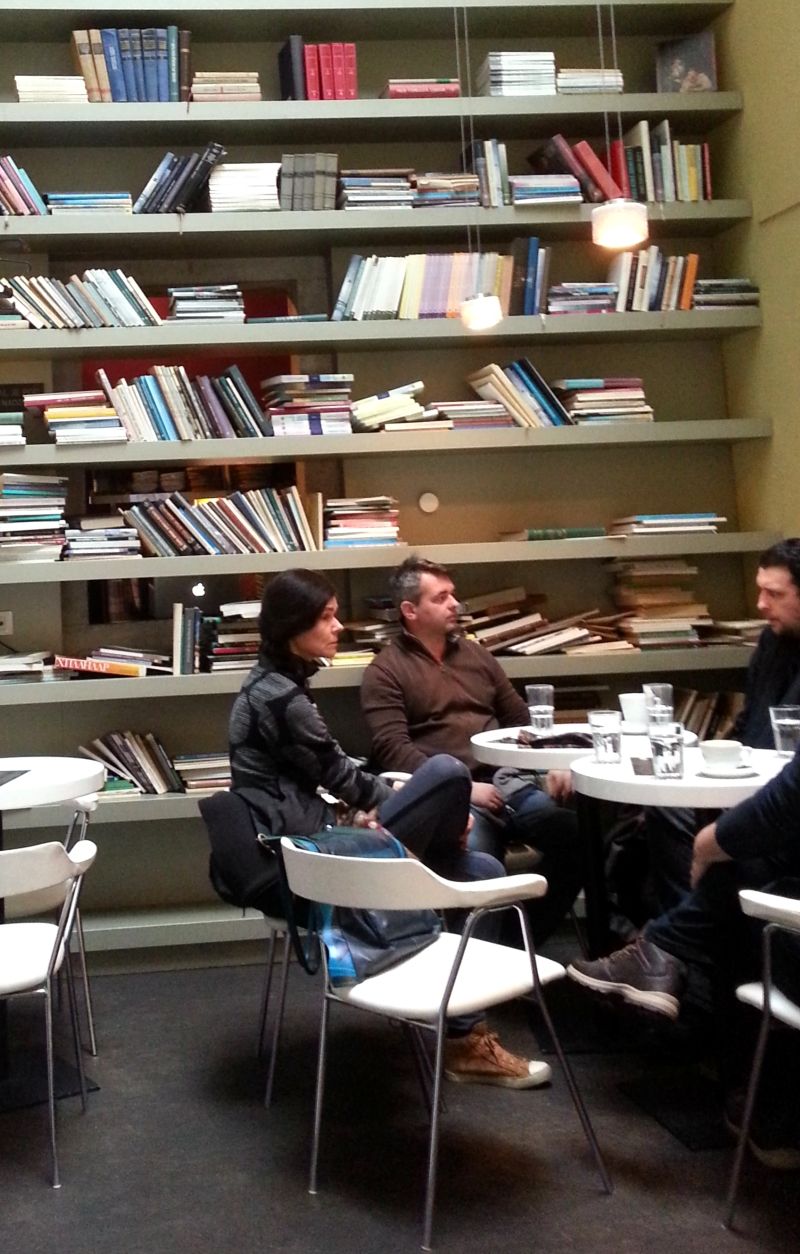 It should thus be noted that Novi trg, aside from providing a wonderful view of the castle, having a very pretty fountain, and being ideally located for a pre- or post-drink stroll along some of the more picturesque parts of the river (especially when the weeping willows are in leaf), is a very bookish part of town, with Plečnik's library looming at the top end of the square. This is also reflected in LP and its customers, who seem to be disproportionately intellectual or artistic, although everyone, including me, is welcome.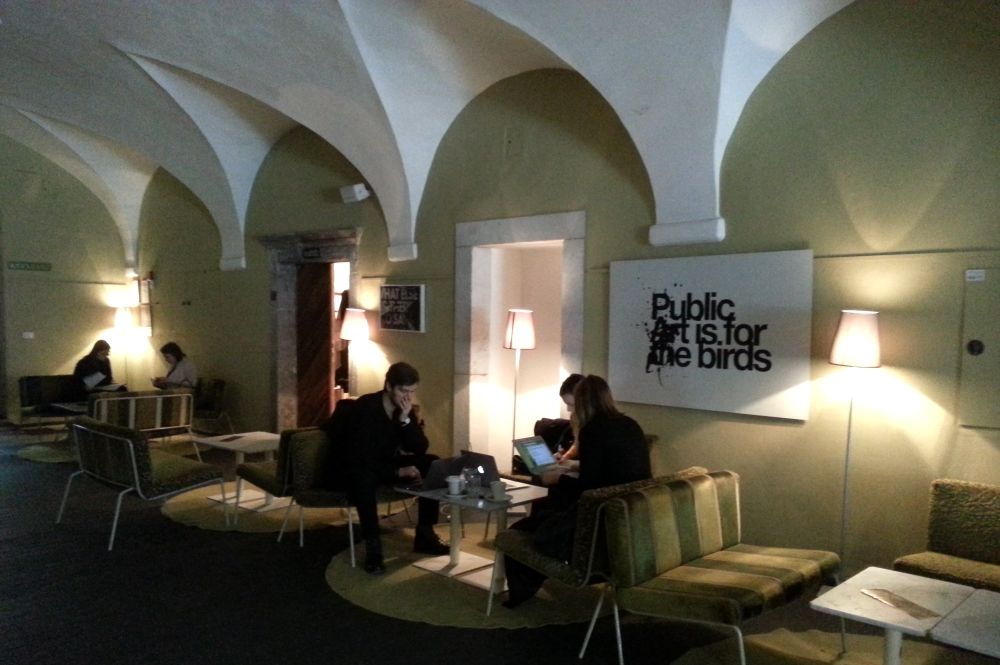 In warmer months there are tables and chairs set up outside, but when the temperature drops you'll need to go into the building. The lobby has couches, coffee tables and chairs, and these are part of the operation, but you can also go inside, where there's a dark bar, along with a rack of glossy magazines covering various interests and in several languages, as well as a clean, well-lit room with bookshelves that go up to the ceiling and with rather limited seating.
LP changes with the mood of the times, being more a coffee bar in the daytime, when I tend to visit, and a bar bar in the evening. In addition to drinks there are croissants, baguettes and sandwiches, all of which are serviceable, if nothing special, and those with poor eyesight may struggle with the menu, which has tiny print on a black background. Much the same is true of the drinks, a good selection of teas, coffees, alcoholic and non-alcoholic beverages, all good enough, but not what the place is best known for, which is the location, the publishing connection, and the chance to see some figures from the scene, with both dogs and writers welcome.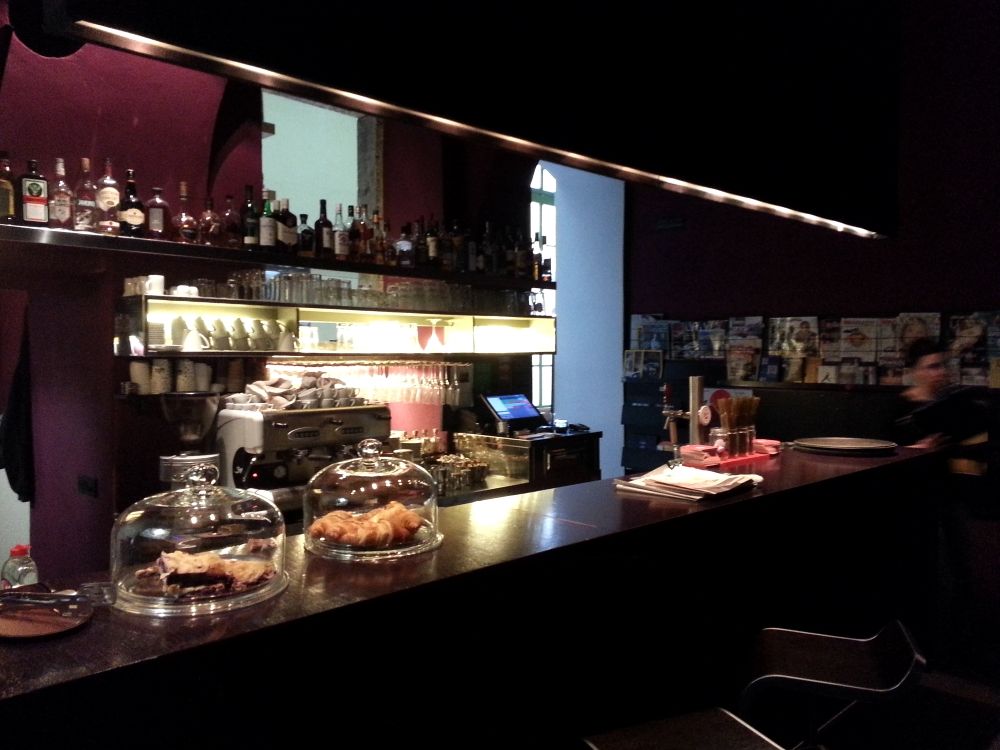 The Facebook page will keep you abreast of events, which are usually held on Fridays, run from 20:00-01:00, and involve DJs. The opening hours are 08:00–00:00 Mon–Thu, 08:00–01:00 Fri, 09:00–01:00 Saturday, and 09:00–15:00 on Sundays and holidays, while the address is Novi trg 2, 1000 Ljubljana.