April 4, 2019
This week's collection of Slovenian memes (jazjaz, in slang) can't hide the fact that the average age of a Slovenian meme fan is somewhere below 18. Which might actually be useful to a learner of the language, as not only are memes a simple and fun learning material, but might also help you realise how some things never change.
Me in elementary school getting a 2
Me in high school getting a 2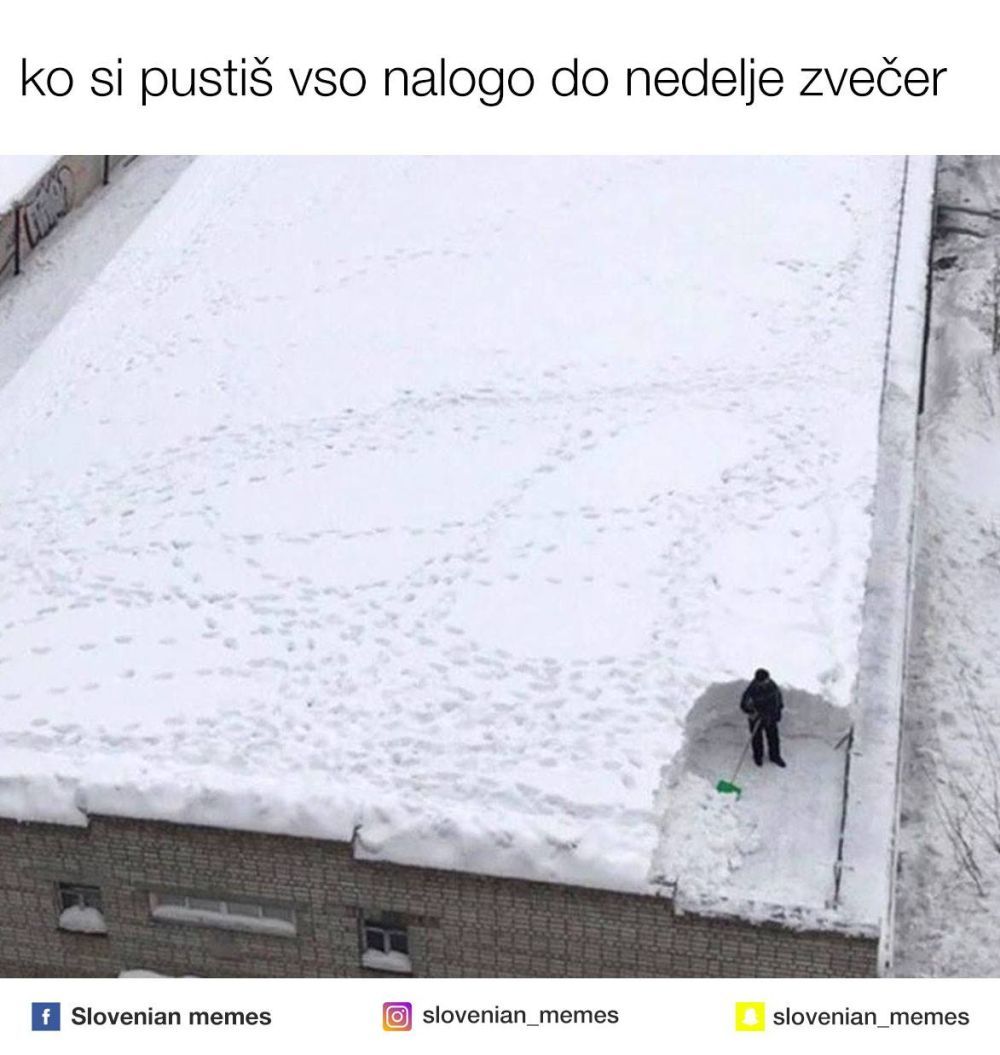 When you leave all your homework for Sunday night
When you use a calculator during a test to make sure how much is 8+5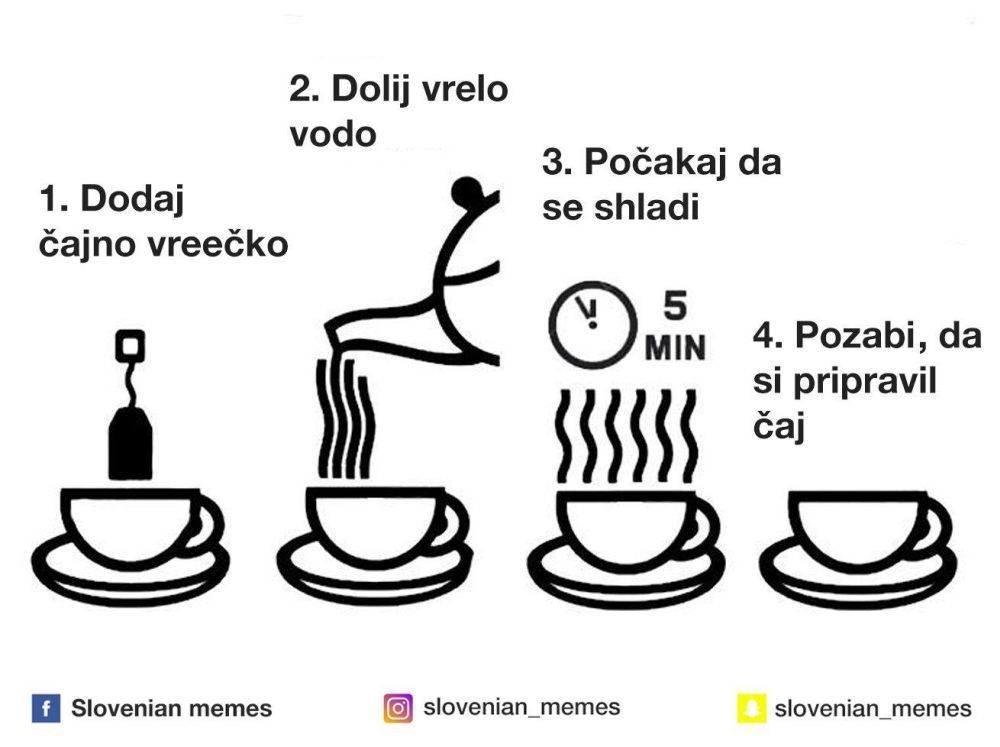 Add a teabag 2. Pour in boiling water 3. Wait till it cools 4. Forget you prepared tea
My parents don't realise that I could be a junky, crook or drunk, and they complain because I didn't tidy a plate from my room
Saturday night vs Sunday morning
When you send lecture notes to your classmate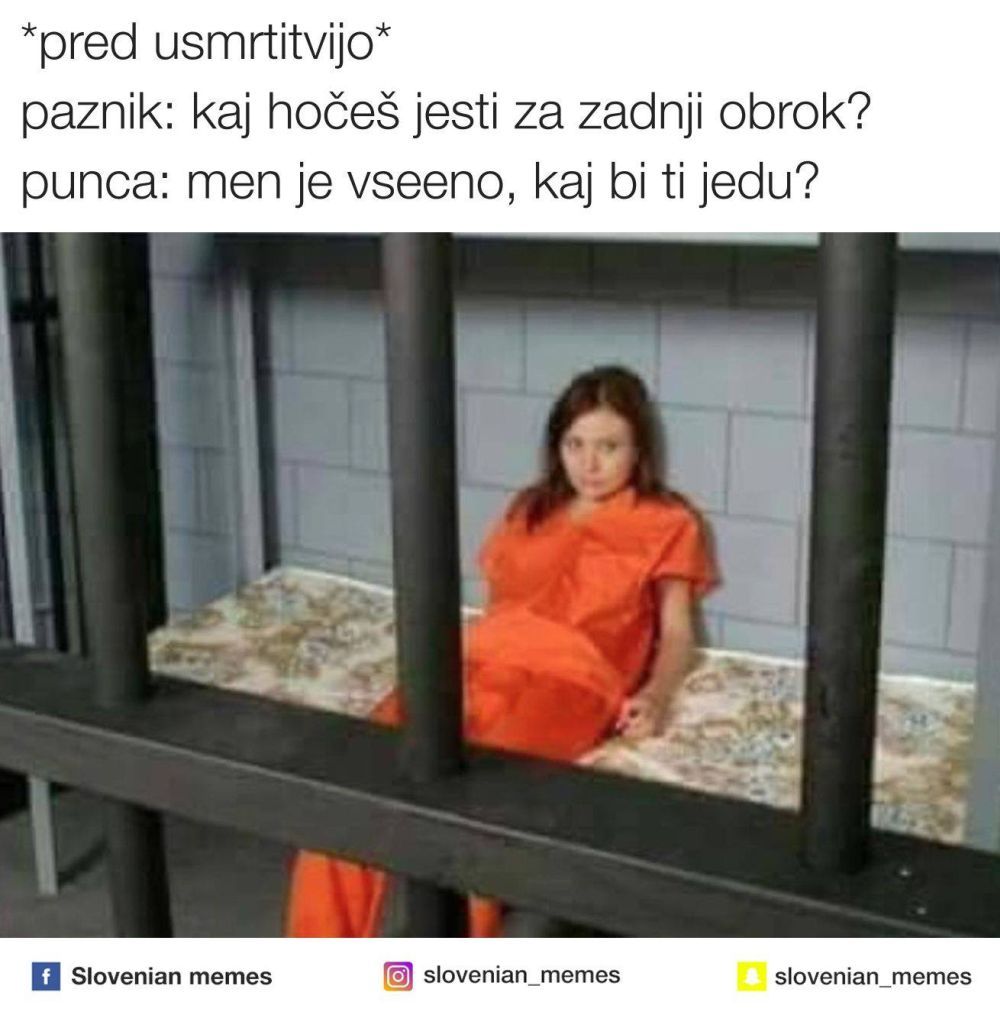 'Before execution"
Guard: What do you want for your last meal?
Girl: I don't care. What would you like to eat?
Username: admin
Password: admin
When I go to school after vacations
When I am finally confident enough to enter the swimming pool without a shirt on