January 17, 2018
1000 Slaščic (1000 сладостей) is a small shop that's all too easy to walk by, because the name and windows suggest it just sells candies, pick'n'mix style, thus deterring those who lack a sweet tooth or live in fear of price shocks when the bag hit the scales. But the name and window dressing bely the fact that this little gem sells a wide range of candies, spirits, snacks and specialties from Russia, as well as having an online store (in Russian only, but Google Translate does a good job) to meet the needs of those living out of town.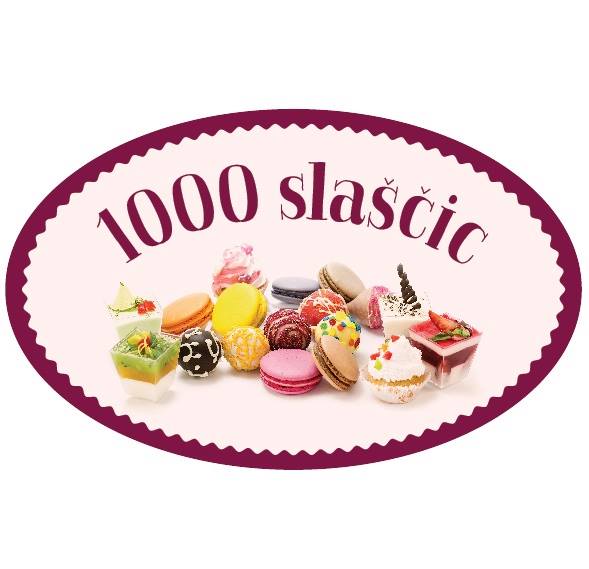 1000 Slaščic is in the same block as the main library (the Oton Župančič) and Berlitz, sitting there at the end of Slovenska, just before it becomes Dunajska, when things start to get a little different.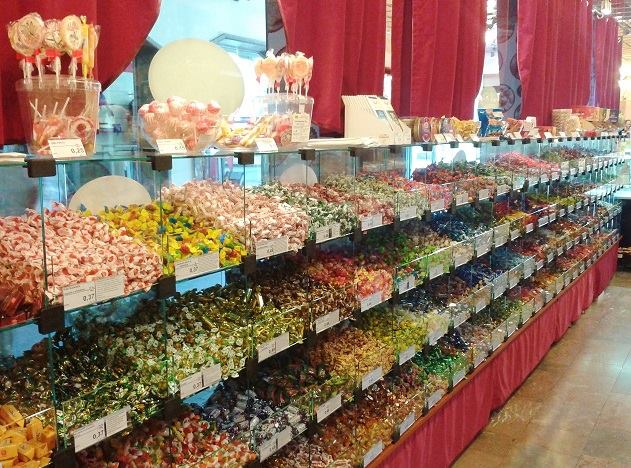 1000 Slaščic's Facebook
Not much bigger than a Trafika, it makes good use of every inch of space, one side lined with boxes of candies sold by weight – just make sure you put items of the same price per 100g into the same bag. The prices of the chocolates, caramels, truffles, pralines, hard candies and so on go from about 39 cents up, and I find that the small handful I buy to enliven my trips to library comes in at an embarrassingly low figure, so I'll often add a bottle of beer or two to make the transaction worthwhile.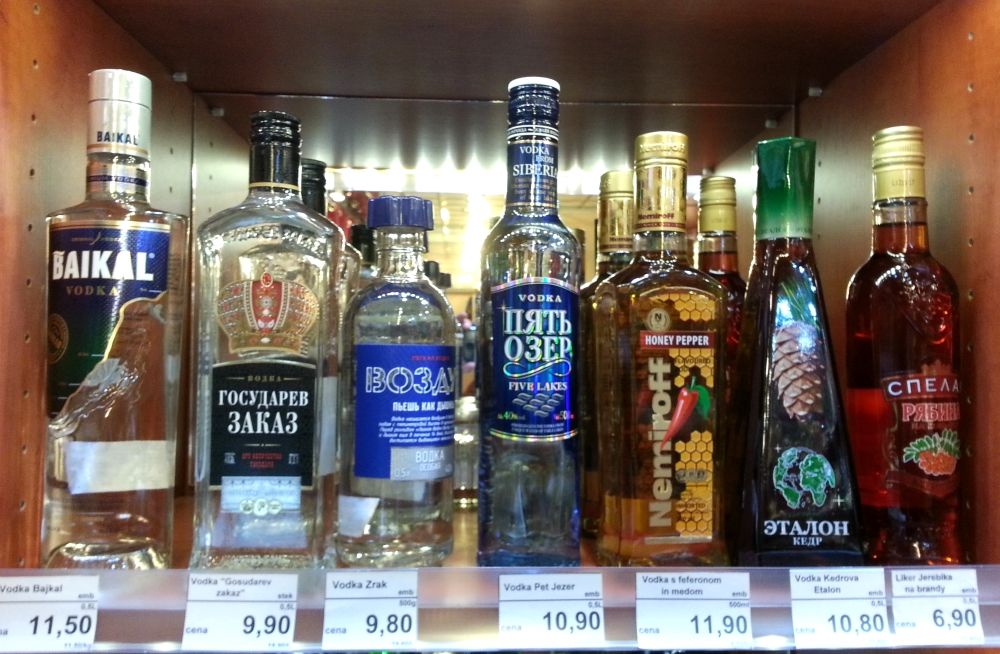 Russian spirits. Photo: JL Flanner
It's here I should say that I have no idea what most of this stuff is, or the quality and renown of the brands, but it all appears to be packaged in ways that must seem immediately familiar and comforting to some.
In addition to the loose candies and bottles of alcohol, there are pickles...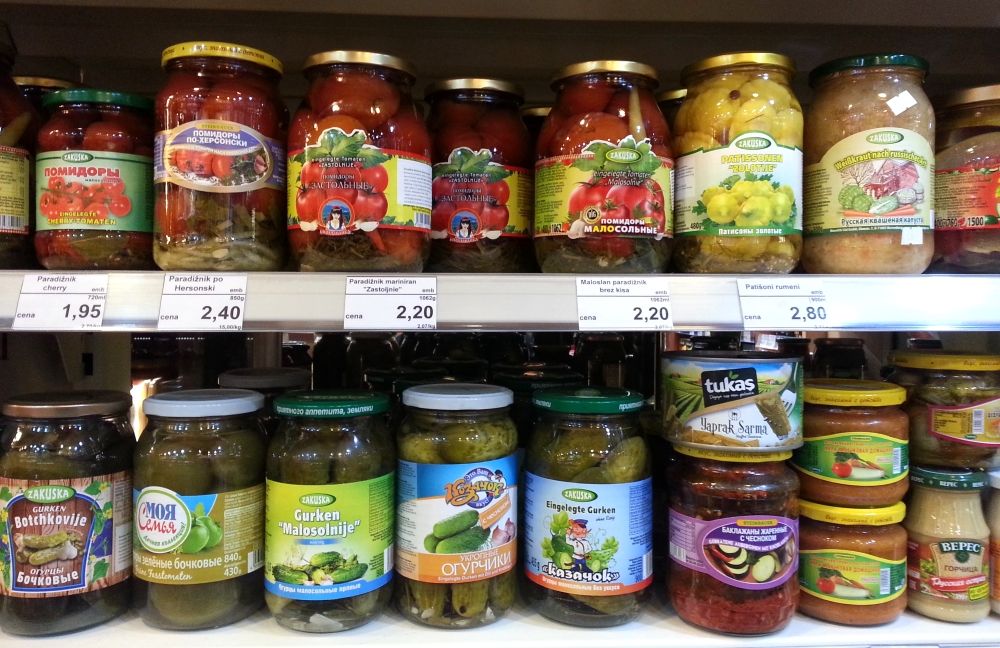 Photo: JL Flanner
...various grains and seeds (with sunflower seeds said to be a top-seller)...
Photo: JL Flanner
...lots of caviar in the fridge...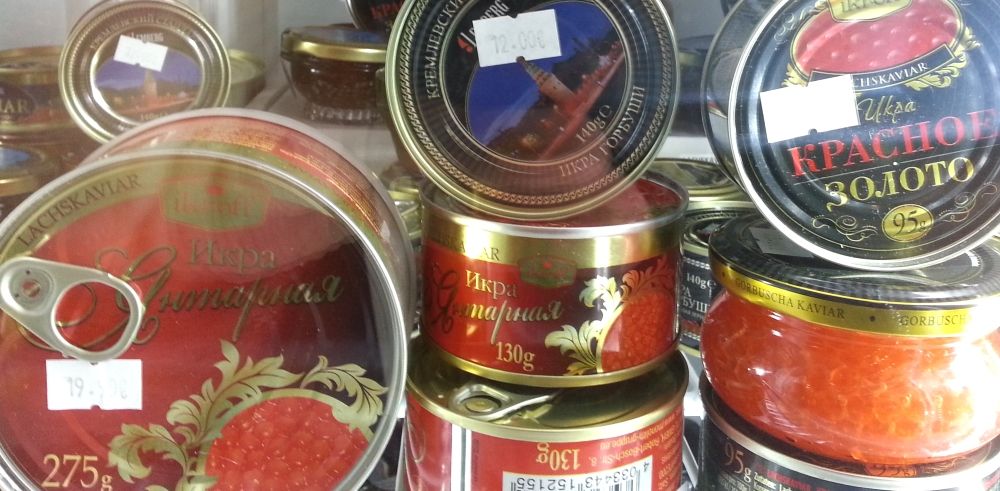 Photo: JL Flanner
...and other fish products...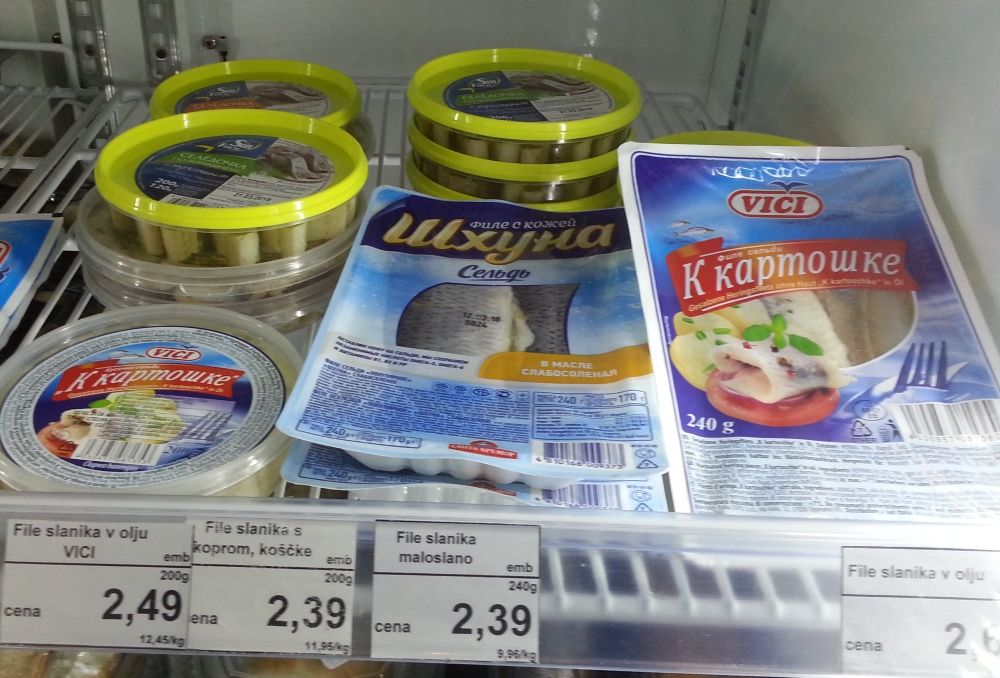 Photo: JL Flanner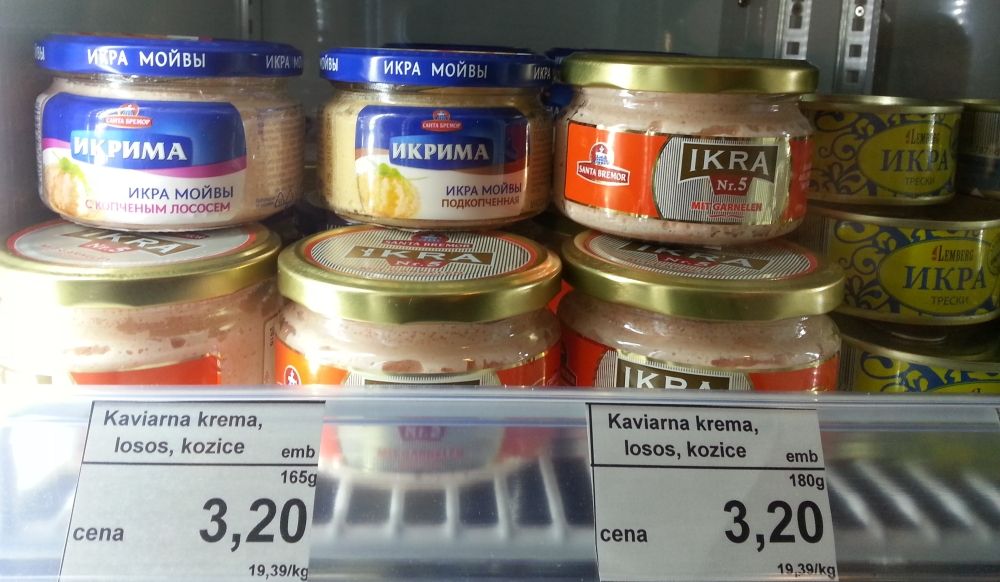 Photo: JL Flanner
...teas, coffees and bottled sauces...
Photo: JL Flanner
...and a few things like this: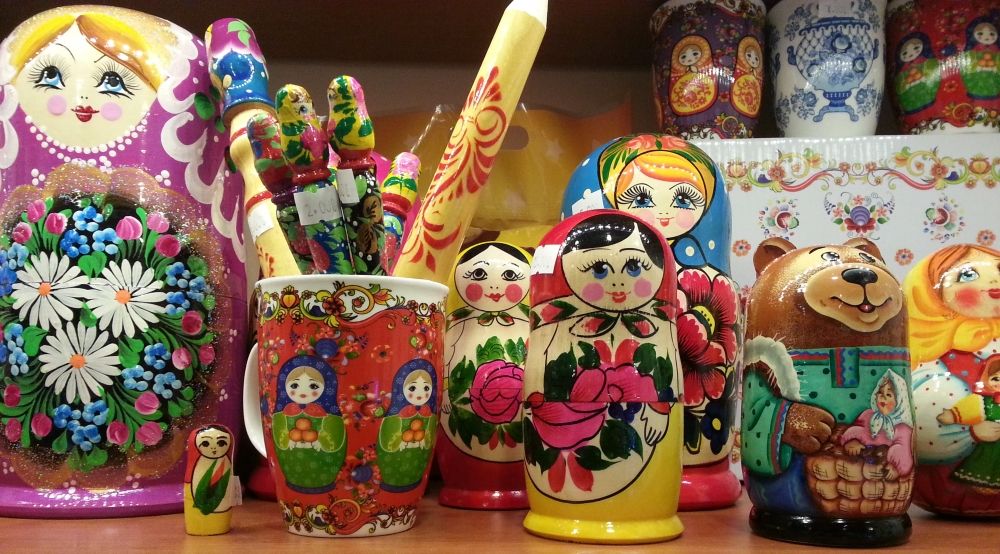 1000 Slaščic can be found at Slovenska cesta 47, and is open 08:00–19:00 weekdays, Saturdays 09:00–14:00, and closed Sundays and holidays. If you've never been inside then take a look the next time you go the library, and bring home the sweet taste of Russia.