There's at least one building outside the very centre of Ljubljana that functions as a landmark from far, as one of the city's most distinctive structures, as well as one of the tallest – not that there's much competition in that regard. That's the triangular building with all the terraces and colours that echoes the mountains you can see behind it on a clear day.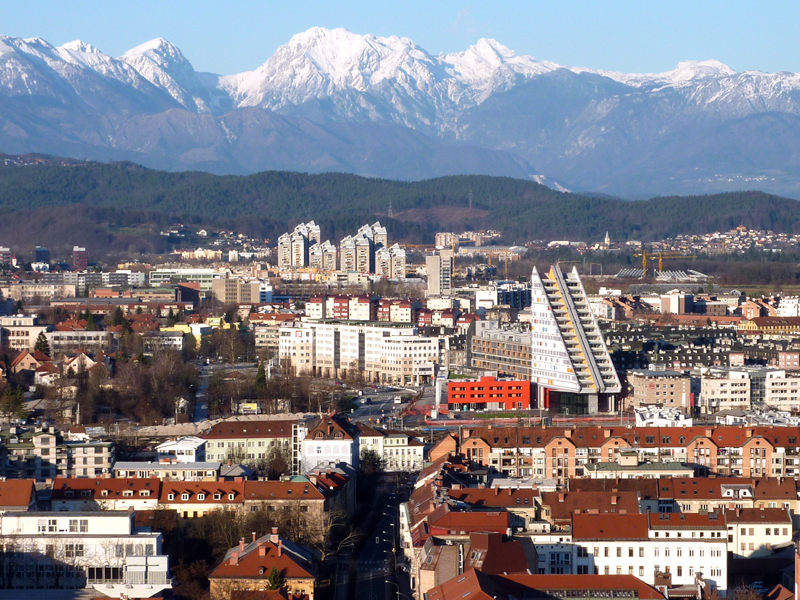 © Genius Loci d.o.o.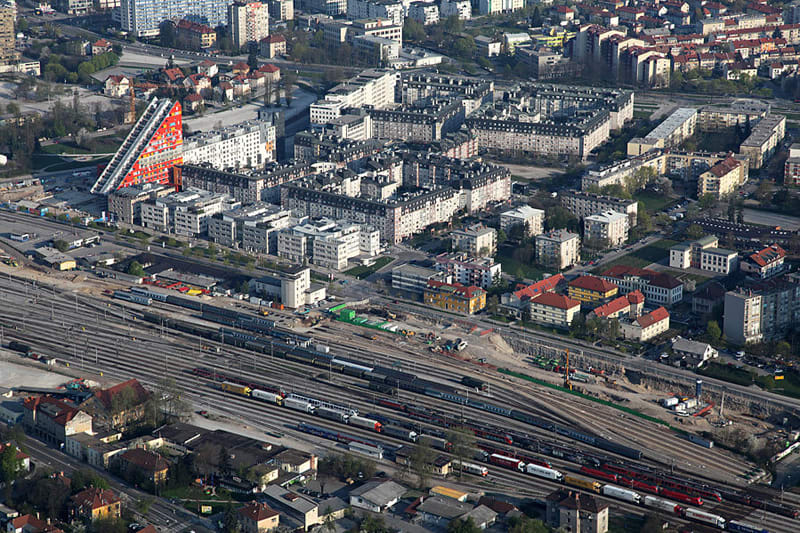 © Genius Loci d.o.o.
The building is called R5 and was completed in 2010. It's got 16 floors above ground for a height of just under 59 metres, roughly the same as TR2 (60 m) and smaller than TR3 (69 m) in Republic Square. The lead architect was Andrej Černigoj, working in collaboration with Katarina Živanović Kavčič, Bojan Mrežar, Nika Kremžar, and Cveto Kunešević, with the client being SCT Stanovanjski Inženiring D.O.O. The architectural firm was Genius Loci, who kindly provided all the pictures for this story.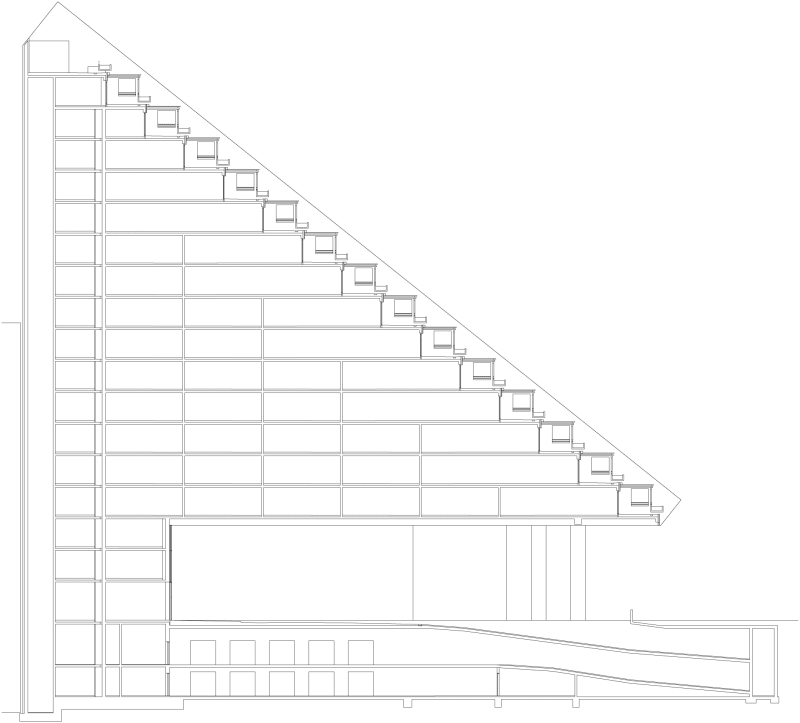 © Genius Loci d.o.o.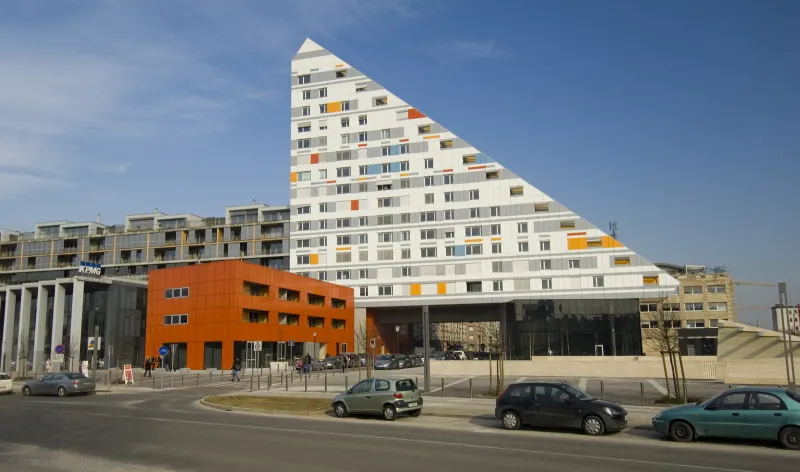 © Genius Loci d.o.o.
The overall structure is three residential and business buildings on the north side of Ljubljana Railway Station. The south side of the tallest building, with 100 housing units, gets smaller as it rises, giving the distinctive terraces and shape. It has a width of 17 metres, and while at the bottom the length is 65 meters, by the top floor this is only 7. The two smaller buildings have seven and three floors above ground, and - as seen in the pictures above and below - you can drive through the complex itself, which crosses Hacquetova ulica.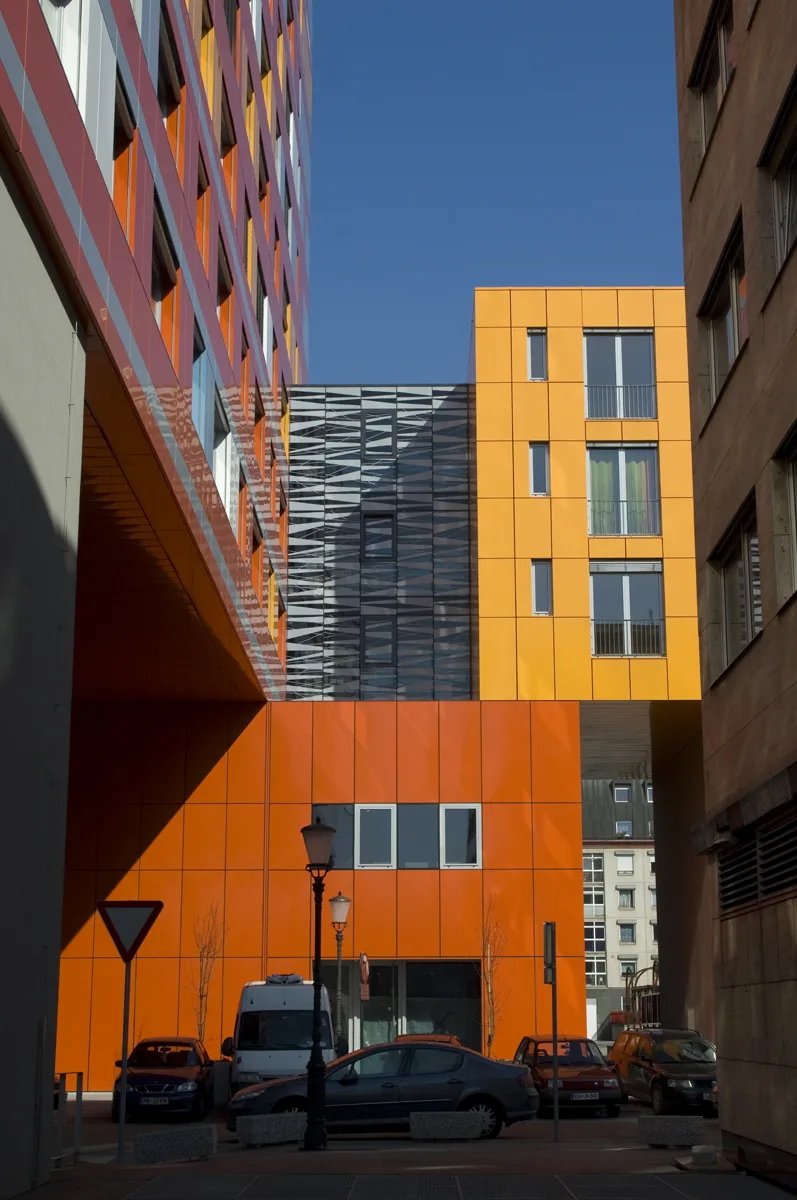 © Genius Loci d.o.o.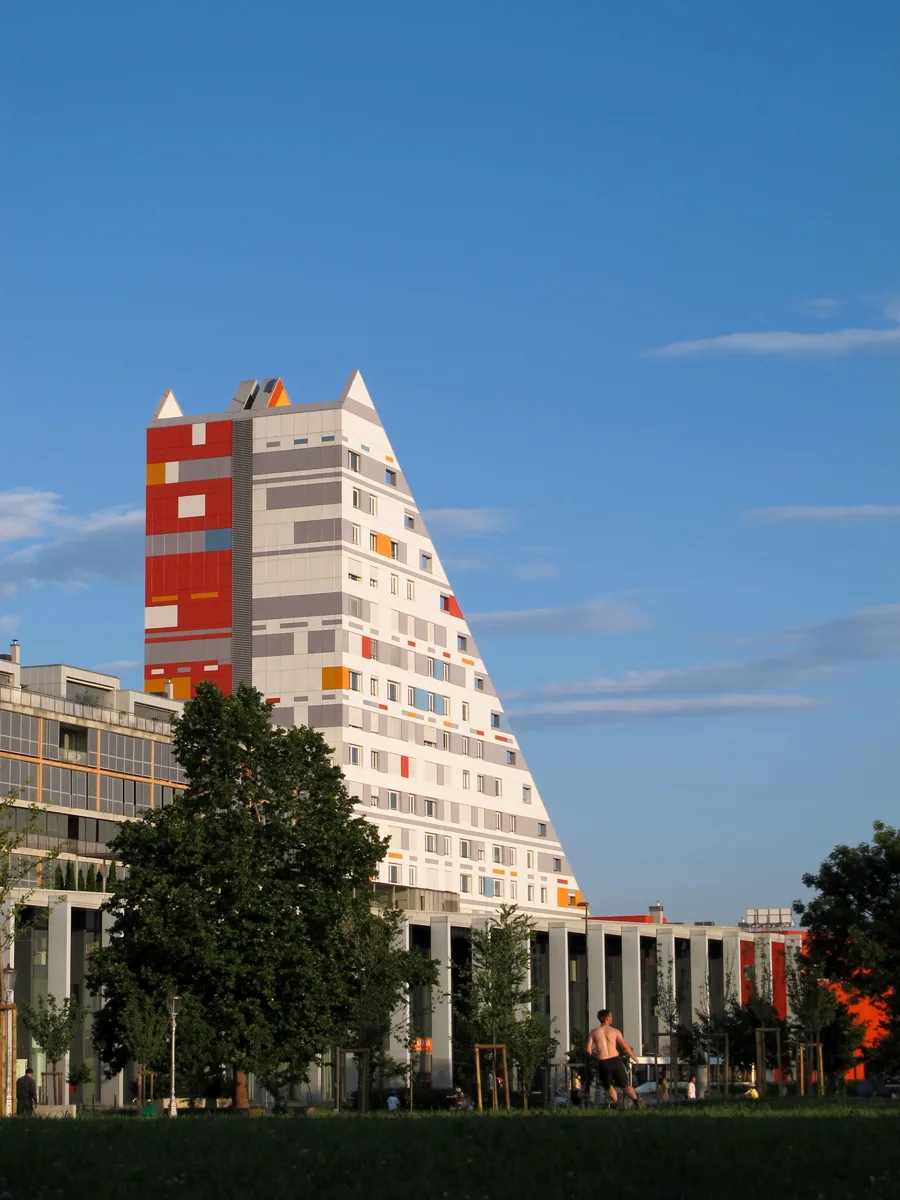 © Genius Loci d.o.o.
According to one website the whole thing cost around €23 million to build. Information on how much apartments in the building go for isn't easy to find, but in May 2013 you could get a duplex with two bedrooms, 129 m2 of space, parking and a terrace for €219,781. This represented a reduction of up to 62% on the original price, although note that "up to 62%" refers to 14 different properties within the building and perhaps not this specific unit (details here). By September 2013 a three-bedroom, 104 m2 apartment with a terrace was being sold for €300,000. More recently, in October 2018, and after a few hot years for real estate in Ljubljana, a four-bedroom duplex at the top of the tower was on the market for €680,000.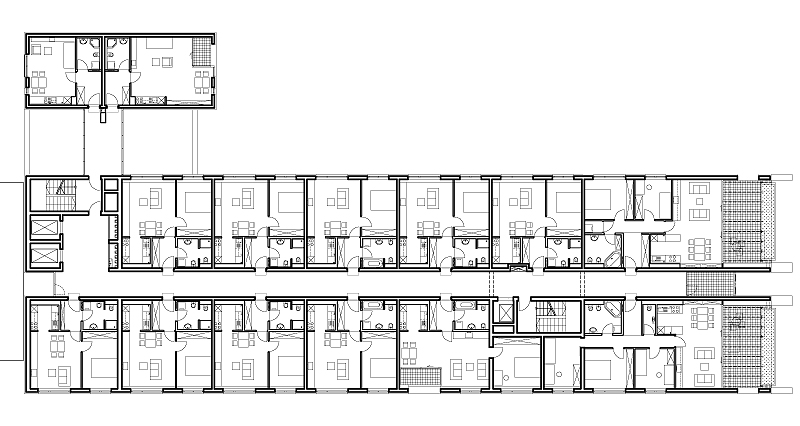 "In the part of the building without terraces are typical small urban dwellings in the 7.5x7.5m structural module, with installation connections along the inner wall that allow completely free arrangement of walls and furniture." © Genius Loci d.o.o.
Related: Let's See the City - Ljubljana: Architectural Walks & Tours
You can get close to R5 at Hacquetova ulica 2, or enjoy the view from many places downtown.
Related: Meet the People - Walking With Robert Potokar, Architect