January 27, 2018
If some sections seem a little empty this week, then that's because it sees the return of the fourth annual MENT Festival of independent and esoteric music, with concerts as well as talks and other events featuring industry figures. See our earlier post for more details, and consider starting the YouTube playlist that follows to hear something from each of the 60+ acts. The Bobri festival of free cultural events for children also continues this week, with more details in another post.
CINEMA
Kinodvor will be screening Democracy – Im Rausch der Daten, in English and German, from Tuesday January 30. The times are here, and it's being promoted with the following text: "How do we protect European citizens against the misuse of personal data for commercial gain? Democracy takes us behind the scenes of the European Union's legislative process: from early plans, through almost a thousand recorded changes, to the implementation of new legislation over data protection." Details here.
Diane Kruger won the Best Actress award at the 2017 Cannes Film Festival for the German-language movie Aus dem Nichts (In the Fade). Times for the screenings at Kinodvor can be found here.

Also playing at Kinodvor is Call Me by Your Name, in English, with the premiere on Wednesday 31 (more times here).
On Friday, February 2, Kinodvor will be paying homage to the days when the Sloga cinema showed sex movies, with its annual Retrosex event and a night of erotica. There are three films at 5.30 EUR each, although a special Hardcore pass to all can be had for 12 EUR, limited to just 69 tickets. Details.
Elsewhere, Cate Blanchett continues to play in Manifesto at Cankerjev dom (screenings).

CLUBS
Monday, January 29, Channel Zero in Metelkova has a reggae all-nighter called Soul Shake, starting at 22:00 and featuring Dub Lab.
On February 3, 23:00–6:00, Klub K4 are having a night called SOLVD, with Evident, Christian Kroupa / Alleged Witches, Alex Ranerro and R. Bade
EXHIBITIONS
The National Museum of Ljubljana has The Past Under the Microscope. Scientific Analyses in Museums on until the end of April.
The exhibition Jure Šajn: Picking Up Lines, hosted by DobraVaga (Adamič-Lundrovo nabrežje 5, 1000 Ljubljana), continues until Febriary 17, examining "the transformation of the visual in the format of an artist's book. In doing so, he experiments with the procedure, recognising the visual potential of coincidence and error."
The same venue also has the MENT-affiliated AppointMENT 2.0_______Music Poster Exhibition until March 3. This sees 69 local artists using risographic printing to produce music posters. Prints have been produced in limited runs of 20 copies, and are available at the gallery, numbered and signed by the author, for 15 EUR each.
Klub Tiffany and Lezbična četrt are showing Strap-Tease until February 3. The full programme of related events, in Slovene and English, can be found here.
The City Museum hosts an extensive exhibition on Medieval Ljubljana until May 2, 2018
The Ravnikar Gallery Space (Prešernova 10a) continues with Nina Čelhar: Light on Light. until February 28, which you can read more about here.
The Cultural Centre of the Embassy of Hungary, aka the Balassi Institute (at Barvarska steza 8, Ljubljana, not far from Dragon Bridge), working in association with the MAO (Muzej za arhitekuro in oblikovanje) continues its show on Hungarian and Slovene film and marketing posters from the 1960s and 70s, such as that shown above, which runs until February 23 and is free to enter.
Afghanistan - Slovene Views, continues at the Slovene Ethnographic Museum and lasts until March 30, 2018.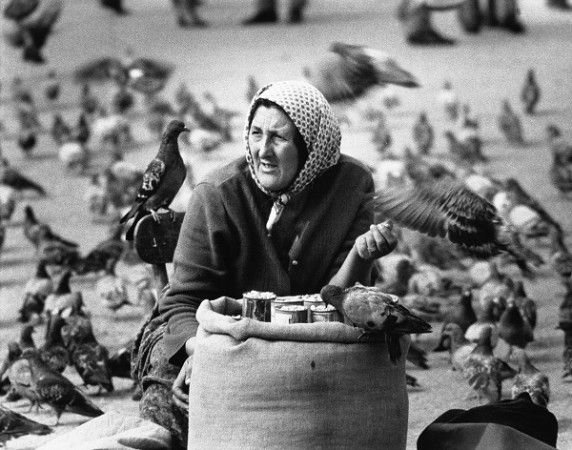 The Galerija Jakopič (Slovenska 9) continues its exhibition of works by Tihomir Pinter, the Croatian photographer known for his shots of everyday life in Yugoslavia, see above, the first major retrospective of his works since the 1960s. The show runs until March 3.
MUSIC
As noted at the top, the big event this week is the MENT festival (another link to that here).
On Monday the 28th Kino Šiška will have an evening of music and improvisation, 21:00 – 23:00. The event's called Impronedeljek and will take place in the café. As the related site explains: "In the cosy ambiance of our café, we'll make, strengthen and constantly renew our acquaintance with the community of musicians operating under the common denominator of improvisation. Each evening will be opened by an ensemble, composed for that very night, with the stage then open to all."
Cankerjev dom has a show from Grad Gori! (Burning Castle!) at 20:00, January 31, with music for vocals, violin, accordion and percussion.
February 1 and 2 at 19:30 the Slovenian Philharmonic Orchestra will also be playing Cankerjev dom, joined by the pianist Fazil Say, and playing an interesting program of Mozart and Say.
Friday the 2 February sees another jazz concert at the Castle, this week with Tadej Košir playing jazz, funk and blues from 20:00 (details).
February 3, 21:00–00:00, by Pritličje and Lezbična četrt will enjoying an evening with a performance by Elie Gregory, playing as Strip Down, followed by a set from DJ Kamasutra. Details.
.
OPERA, THEATRE, DANCE
SNG Opera and Ballet have performances of Mozart's Don Giovanni (Feb. 1), Verdi's La Traviata (Feb. 2) and Nabucco (Feb. 3 and 4). Details.
Thursday, February 1, the Pocket Teater Studio has Pocket Sessions V : Jure Tori : Ne samo tango! (Not only tango!). The show runs 20:00–22:00, and a 20 EUR ticket will also get you some wine. The place is tiny, so booking is recommended
PERFORMANCE
On February 4, Leja Jurišić & Marko Mandić will be performing Skupaj again at 18:00 at Kino Šiška . As per the website, the performance will examine "what does it mean to be together and how to be together". Marko and Leo will together stand for 6 hours.
SPORT
The European Futsal Championship is coming to town, and from January 30 to Febnruary 10 games can be seen at Arena Stožice (games and tickets here).
OTHER
On January 30, 18:00–19:30, Pritličje have an event called Hope for Palestine: from Amana to Jerusalem.
Lovers of food, wine and other beverages will have much to enjoy at the GAST expo, aka the 12th International Specialised Fair of Gastronomy, Beverage, Coffee, Confectionery, Bakery, Catering and Hospitality, Alpe Adria Tourism and Leisure Show, the International Specialised Fair of Ice Cream, and the Presentation of Domestic and International Winemakers, which runs at the Ljubljana Exhibition and Convention Centre from January 31 to February 3. Read more about it here.
On February 1, Klub Tiffany is hosting what an evening of card and board games, 19:00–22:00.