Although it only started in 2015, the international music showcase festival MENT Ljubljana is now fully established as one of the highlights of the musical year in the capital. Produced by Kino Šiška and co-produced by SIGIC (the Slovene Music Information Centre), it's already won two European Festival Awards – for Best Indoor Festival and Best Small Festival. You can see a summary of last year in the following video.
The Travel & Arts Channel recently stopped in Ljubljana where they met Stane, a long-time local promotor, who shared some insights on the city's scene and MENT Ljubljana.
New details of the 2020 edition have just been released, with the festival of live music, conferences and more taking place at various venues around town from February 5th to 7th. Note that the super and early-bird tickets have already gone, but from now until 4 February you can gain access to all the concerts for just €39, with Pro Passes, Pro Passes with accommodation, and more available here.

You can see the line-up here, where you'll find pictures and videos of all the acts. You can also scroll down and see the same in basic text below, along with the rest of the press release.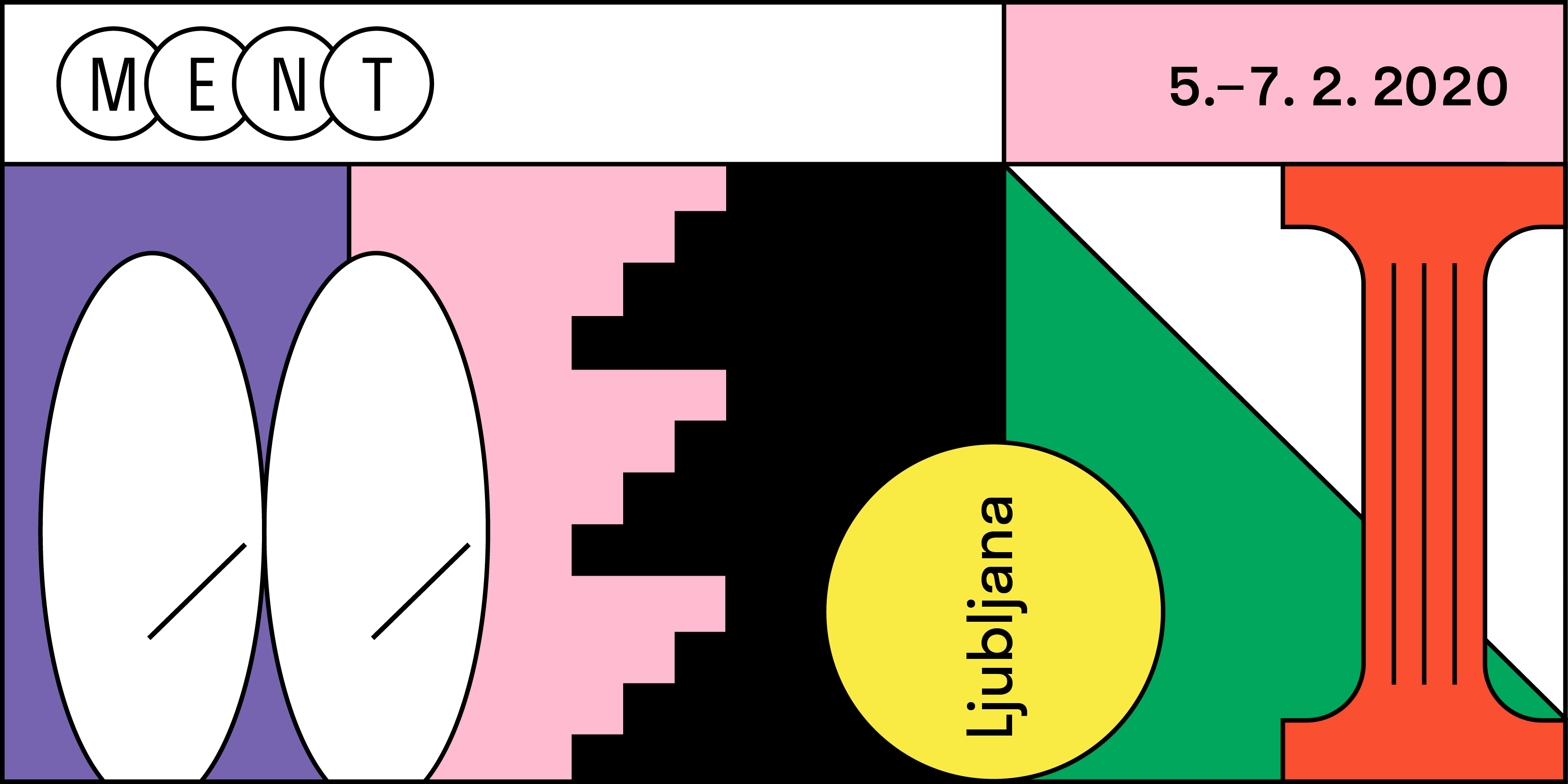 ___#MENT2020

30 ACTS:
Slovenian guitar-driven alarm clock 7AM, one of the best post-bands from Slovakia 52 HERTZ WHALE, imaginative folk pop songwriter ALICIA EDELWEISS, sleepless Austrian pop melancholiac BERNHARD EDER, dark Belgian post-industrial electronica BOLT RUIN, rambunctious four-piece dance machine CHEAP HOUSE, German brunch pop DAS BISSCHEN TOTSCHLAG, Dutch electronic music ambassadors DEKMANTEL SOUNDSYSTEM, Slovenian underground cult heroes DEMOLITION GROUP, living legend of Belgrade's underground disco scene
DJ BRKA, North Macedonian funk rock darlings FUNK SHUI, Russian psychedelic stargaze outfit GNOOMES, untamed Moscovian new wave beast INTURIST, instrumental psychedelic cumbia rock quintet LOS BITCHOS, Slovenian AV trip hop performance artist MALIDAH, genre-defying Czech indie rascals MARKET, Serbian jazz fusion masters NAKED, Italian brass metal phenomenon OTTONE PESANTE, feminist post-hardcore punks PETROL GIRLS, one-man lo-fi jangle
RUSH TO RELAX, Portuguese electro funaná punk madness SCÚRU FITCHÁDU, kaleidoscopic French psychedelia SLIFT, Lithuanian dark electronica meets lo-fi art rock SOLO ANSAMBLIS, primal, surreal and futuristic Norwegian avant-pop
STURLE DAGSLAND, Serbian garage-punk luminaries ŠAJZERBITERLEMON, Slovenian neo-soul octet WCKD NATION, transnational chamber post-jazz trio
WILD STRINGS, brutalist Polish darkwave xDZVØNx, Serbian trap / hip hop collective ZICER INC. and multitalented Slovenian harpist, composer, performer and singer ZveN / ZVEZDANA NOVAKOVIĆ.

Full list of already confirmed acts here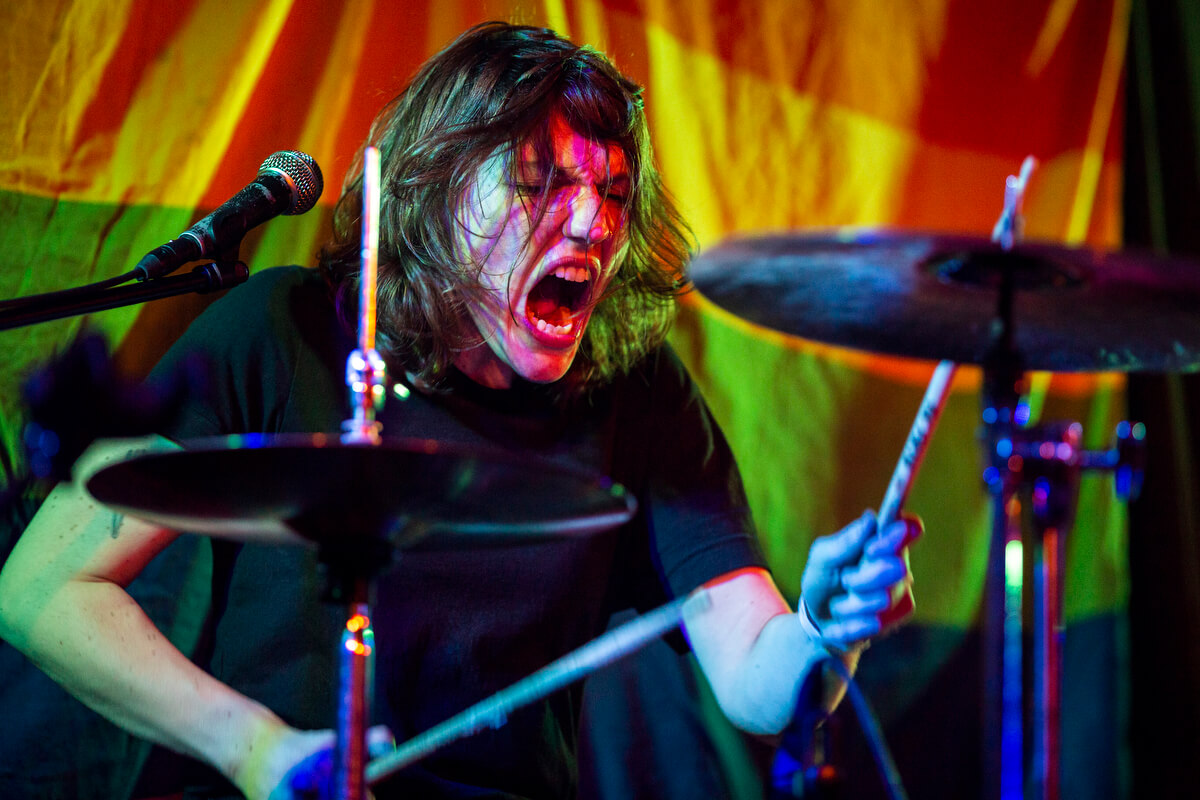 Photo: Matjaz Rust
___#CONFERENCE

FULL CONFERENCE PROGRAMME ANNOUNCED!

MENT has completed the programme for MENT conference 2020, which will take place at Kino Šiška and M Hotel between 6 and 7 February 2020. We also updated the list of conference speakers. Check them out!

MENT 2020 conference programme here

One of the nominees for Word of the Year 2019 could definitely be sustainability. At this year's conference, we will present one of the largest Slovenian festivals MetalDays and its five-year plan to become Europe's most sustainable music festival. On the other end of the spectrum, Sally Anne Gross will discuss different approaches to developing a sustainable music career and finding a healthy balance between music and private life.

Other must-see presentations include Music PR in 2020+, a crash course in music PR for the coming decade, Bandcamp for Artists and Labels, an introduction to one of the most unique and successful direct-to-fan music platforms, and Hali Gali – Young Serbian music scene, a portrait of the Belgrade-based initiative that has managed to connect the young Serbian music and art scene.

Among the many important faces, the list of participants also includes a number of representatives of some of the most famous European festivals such as Le Guess Who? (NL), Colours of Ostrava (CZ), Pohoda Festival (SK), INmusic Festival (HR), Pop Kultur (DE), Sziget Festival (HU), Bol Festival (RU), Monkey Week (ES), Moscow Music Week (RU), MetalDays (SI) and many others.
The conference will also host representatives of a number of respected booking agencies such as Paradigm Agency, ATC Live, Earth Agency, BLiP Agency, Powerline Agency, Kokako Music and many more.


___#INES#TALENT 2020

The European initiative for emerging artists has announced the full list of nominated artists for 2020, which includes more than 130 acts, selected by 19 European festivals. INES#TALENT 2020 also includes 10 Slovenian acts!
More information here
___#TICKETS
We offer presale festival tickets, PRO PASS (FESTIVAL+CONFERENCE) and this year's novelty PRO PASS WITH HOTEL (B&B Hotel Ljubljana Park). If you're visiting MENT 2020 by train or bus*, send your ticket with visible dates to This email address is being protected from spambots. You need JavaScript enabled to view it. before 31 January 2020 and you'll get a CHOO CHOO PRO PASS (25% discount on your PRO PASS). For more information visit our website.

M E N T Ljubljana. Produced by Kino Šiška. Conference co-produced by Sigic. The festival is supported by the City of Ljubljana and the Ministry of Culture of the Republic of Slovenia.