February 1, 2018
A new exhibition opened earlier this week in the Cultural Centre Sokolski Dom Škofja Loka (Cultural Centre Sokolski Dom Škofja Loka), featuring works from the artist Peter Jovanovič on the occasion of his 80th birthday.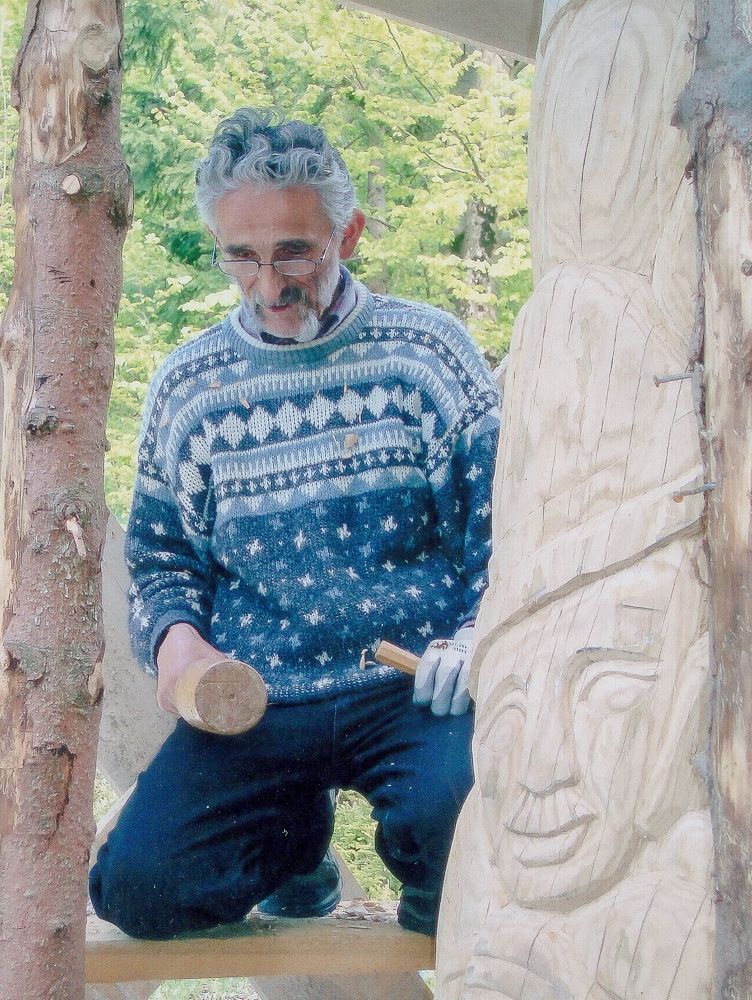 Jovanovič at work.
A non-professional painter and sculptor, whether you call Jovanovič's work naïve, outsider, folk, primitive or rural amateur doesn't matter much. Unlike some exhibitions, this one does not require a lengthy artist's statement to support it, or even much context, although we'll give an outline of the story.
Detail of Sence/Shadow (drawing of motifs from the writer Ivan Cankar). Photo: Peter Pokorn ml.
Although Jovanovič's work was noted in artistic circles as far back as the 1950s, he himself never entered the Academy of Fine Arts, nor studied under any masters. Despite this, and despite continuing to work as a farmer in the village of Žetina near Škofja Loka, Jovanovič has had considerable acclaim over the years, with his first independent exhibition taking place in 1966. Two years later he was part of a show in Forma Viva, Kostanjevica, where his works appeared alongside those of more academically respectable artists. Still, even with this growing attention Jovanovič remained, as he does today, dedicated to farm life, and a determined and self-confident artist, ploughing his own field, as it were.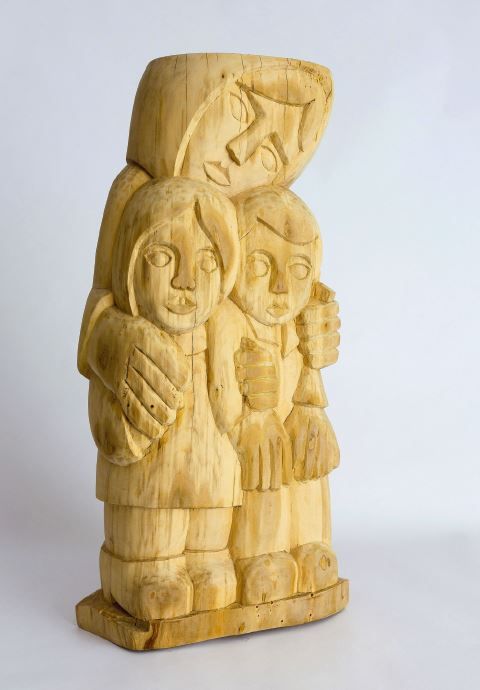 Bela pravljica/White Fairy Tale. Photo: Peter Pokorn ml.
His paintings, illustrations and sculptures are inspired by folk tales and Slovenian literature, but can be enjoyed without knowledge of these. If you find yourself in Škofja Loka in the next month or so then a trip to the show is recommended, as an inspirational look at what a truly independent artist, driven by a singular vision and fuelled by the urge to create, can achieve working outside of the system.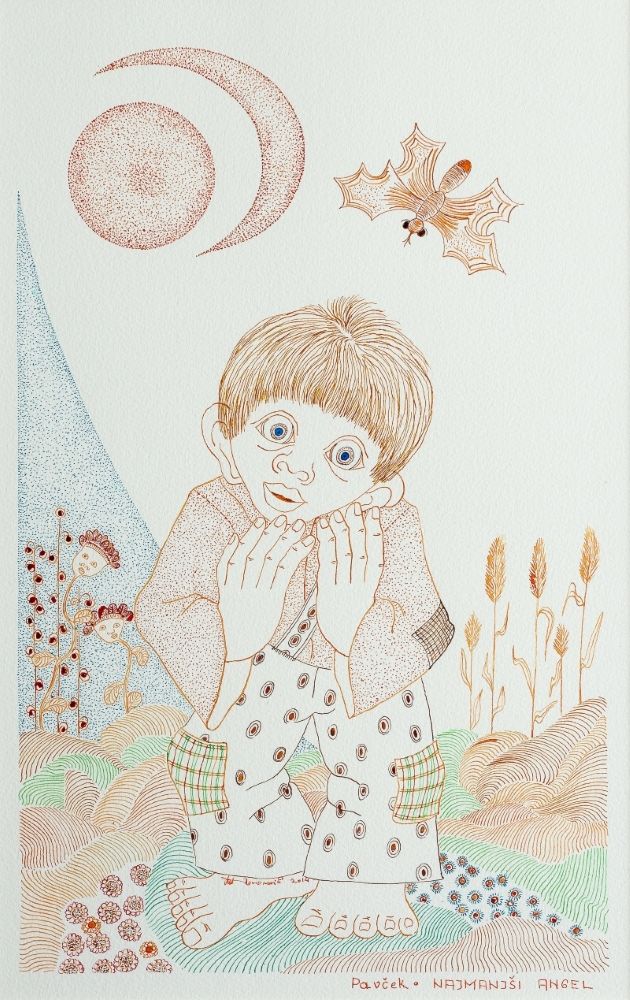 Najmlajši angel/The Youngest Angel (drawing of motifs from the poet Tone Pavček). Photo: Peter Pokorn ml.
The exhibition now runs until March 8, 2018, with Sokolski dom open Tue–Fri from 10:00–12:00 and 17:00–19:00, on Saturdays from 09:30–12:00, and on Sundays from 09:30–12:30 and 17:00–19:00. The space can be found at Mestni trg 16, 4220 Škofja Loka.