February 10, 2018
Perhaps due to its low-rise character, there are still bars in Ljubljana where neighbours go to meet and greet each other. One such place, located on the corner of the downtown, so to speak, is Trubar or perhaps Tru Bar. Trubar has a unique position in the neighbourhood, and serves as a meeting point for locals as well as a convenient stop for tourists on their way to or from the pedestrianised area. Moreover, although generally serving beer and other alcoholic beverages, Trubar was originally a café and a pastry shop, functions it still has, as well as serving gelato in the summer.
At the moment it's Pust, and so Trubar's pastry shelves are full of doughnuts, which the brothers Islami, who run the place, bake early in the morning, both for the shop and also to meet demands of orders, which will peak on Fat Tuesday, when they'll have to bake about a thousand doughnuts or krofi, as they are called in Slovenian.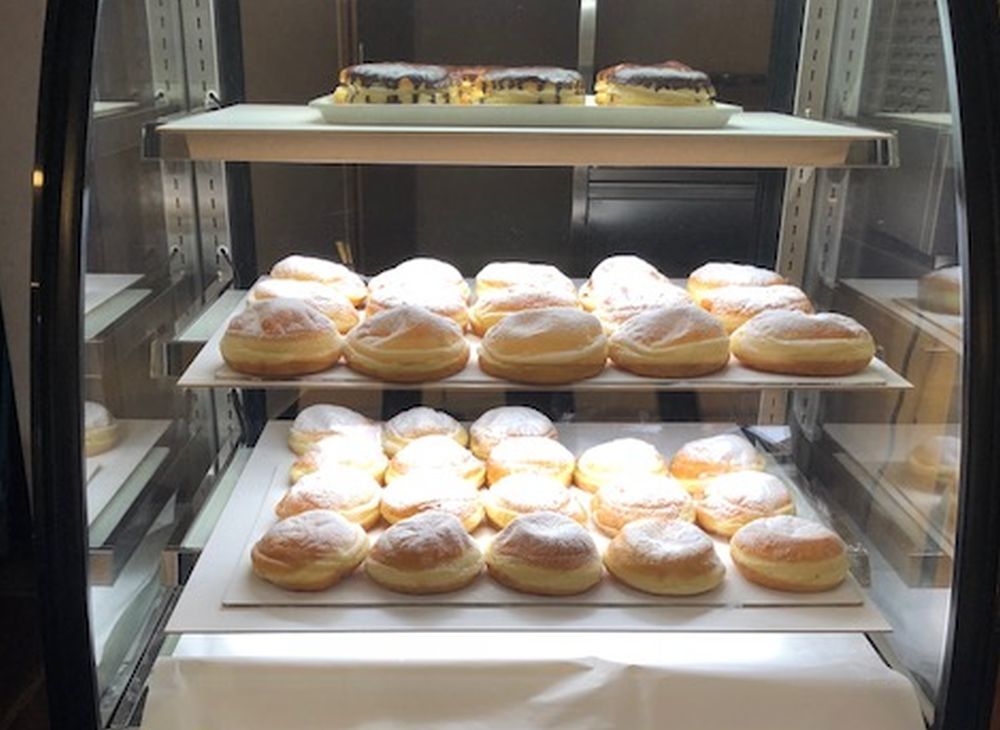 A krof is an apricot jam filled doughnut covered in powdered sugar, and if you ask children to describe what a good krof is, they will almost certainly tell you that it needs a lot of jam. We thus inspected the contents of a Trubar doughnut, and as you can see in the picture below the amount of jam made us very happy, although it would have been better if we had been able to wait for them to cool down first as we got them still warm and consumed all four soon after.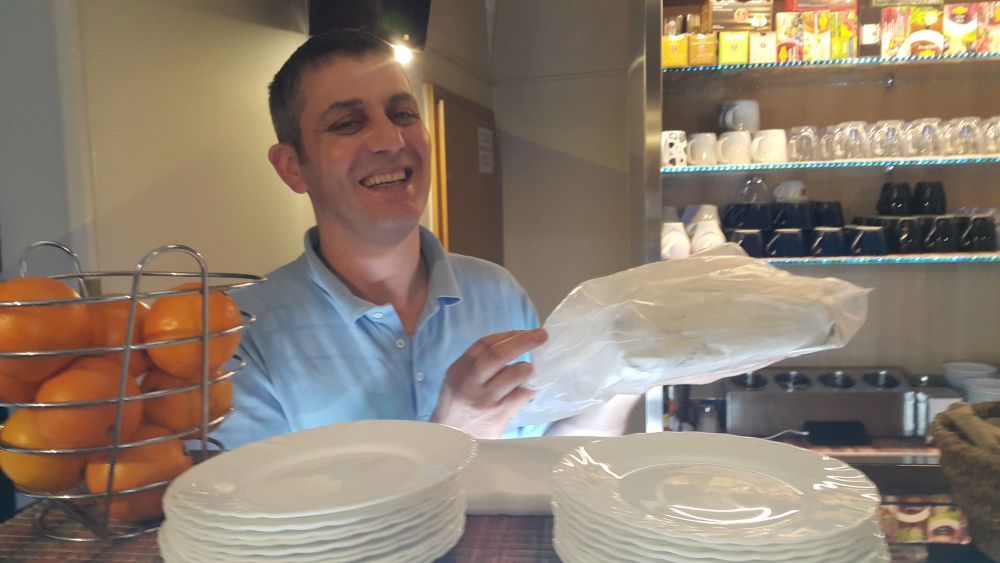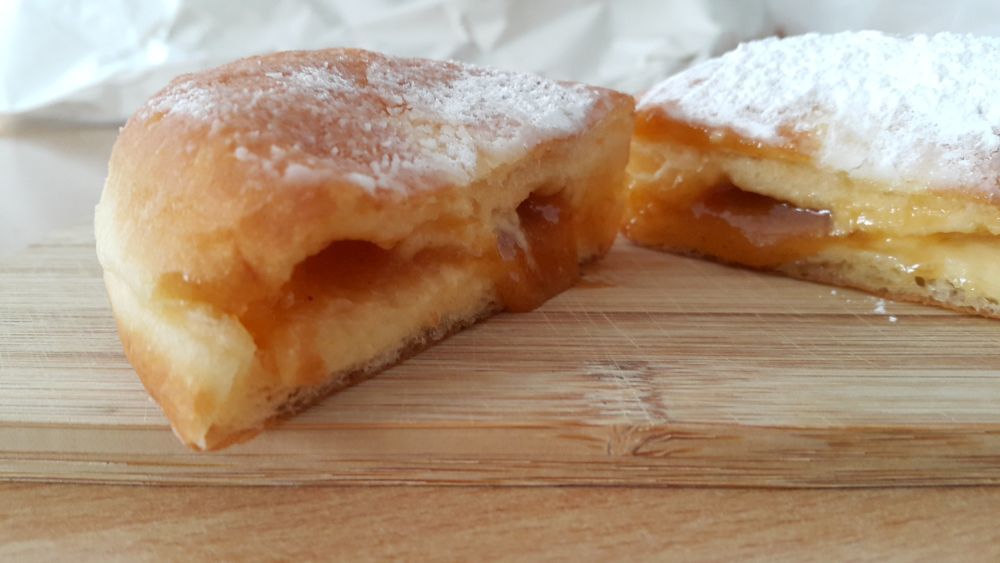 Trubar is a family business started by Abdil Islami who learned his bakery skills in the early 1990s, when he opened his first pastry shop, Rašica in Črnuče, Ljubljana. The father then transmitted his recipes and baking skills to his sons, who took over the business in 2001.
Among all the baked goods you can get in Trubar throughout the year perhaps the most commonly sold are the varieties of burek, a dish known all over and perhaps beyond the Balkans. Although the most popular filling is cheese (curd), as seen in the picture below, other popular fillings are cabbage, meat, potatoes and even apples, with this last version the only sweet one.
The location and offer (a combination of bar, café and a pastry shop) makes the place an interesting mix of all sorts of people, including some "regulars" who in fact come from abroad, such as Stanley from Scotland, who has been coming to Trubar since 2003:
The Brothers Islami with Stanley, some time ago
Trubar as a regular stop of the Scottish football fans.
Trubar is open from 07:00 till 01:00 every day, and you can find it on the corner of Trubarjeva and Vidovdanska street.