February 13, 2018
Mame is a new TV series still playing on RTV 1 Sunday evenings, but for our purposes the best way to watch is via the RTV website or app, with the latter working better for me in terms of lag (details here, although if you can't navigate the website then maybe this show isn't for you yet).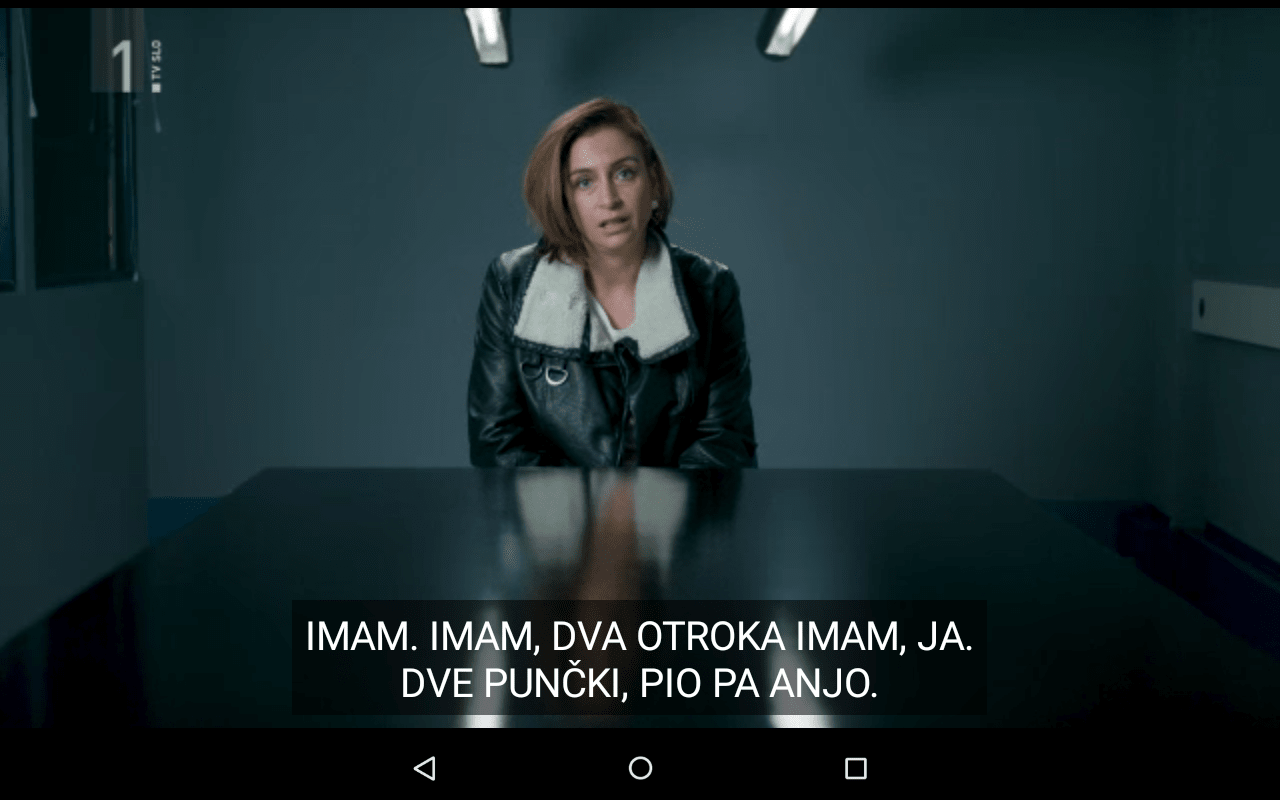 Mame tells the story of five women – Tatanja Peternel, Maša Peternel, Julija Kranjc, Iva Brunski, and Mirjana Vovk – and the social and economic challenges they face living in Ljubljana. The woman range from comfortably middle class to struggling, and the show makes a fair attempt to present various different living arrangements and standards. That said, it's comedy drama, or dramatic comedy, and so the money worries or troublesome kids are never taken too far (at least not yet).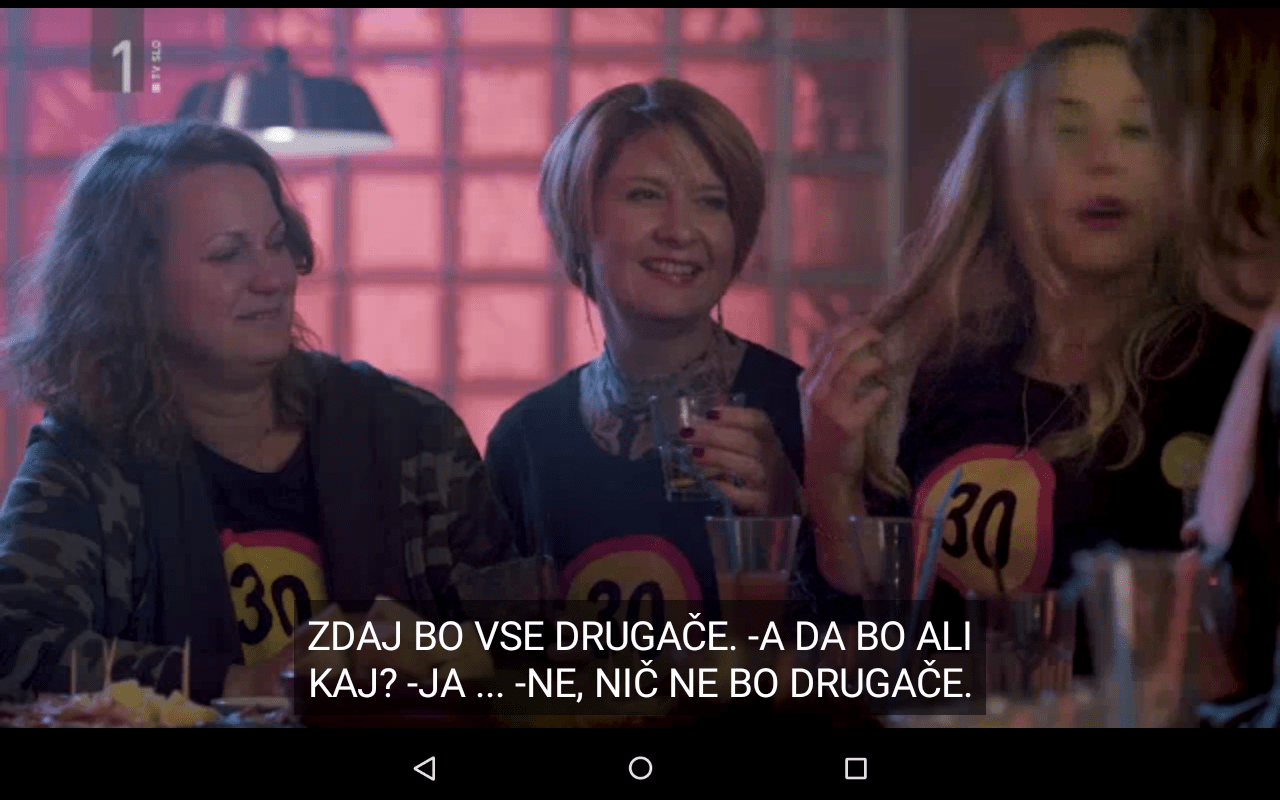 Episode one (Rojstni Dan, 1/18) starts with a 30th birthday party that runs late in a café bar. A policeman arrives to deal with a noise complaint but is mistaken for a stripper. The women are thus charged with sexual harassment, and the plot moves forward from there.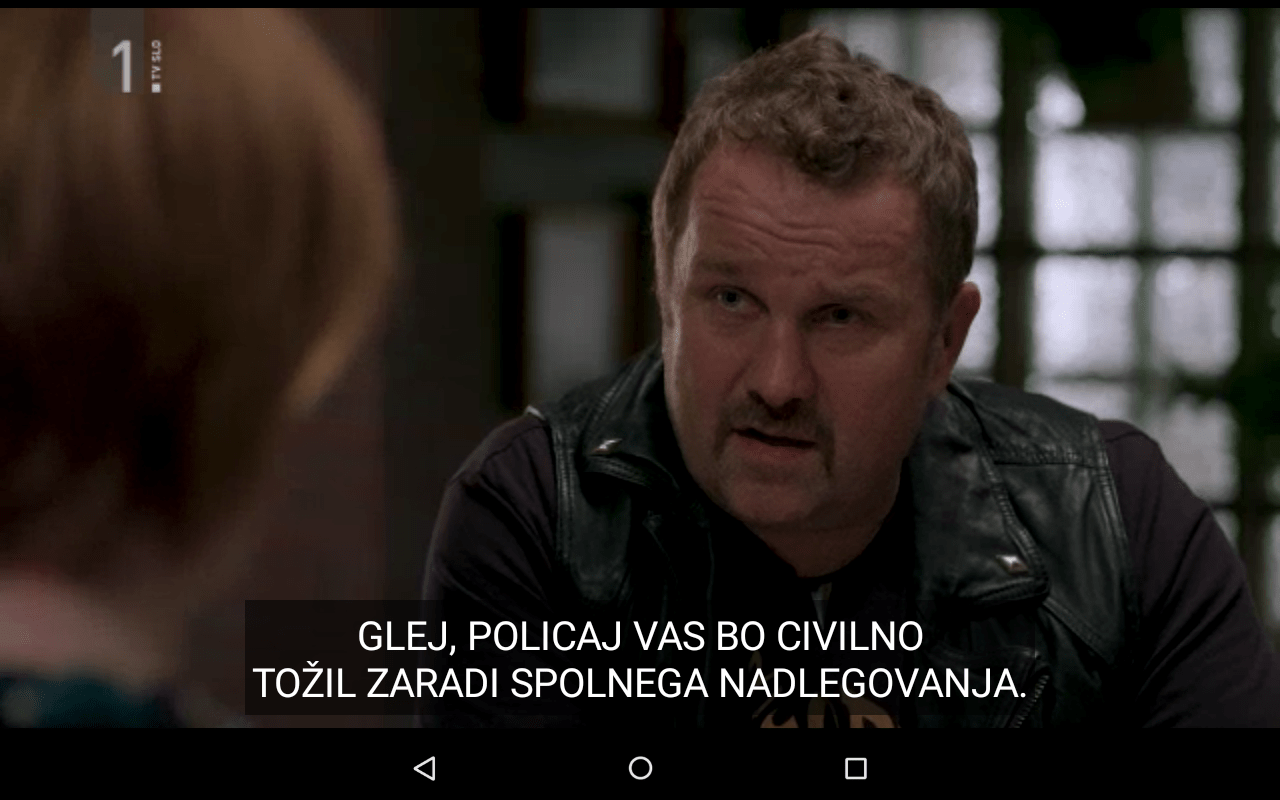 There are a few earnest discussions about how to pay the resulting legal fees, including a meeting in a fancy house with Tatanja's husband and Maša's brother, a plastic surgeon who agrees to find a lawyer.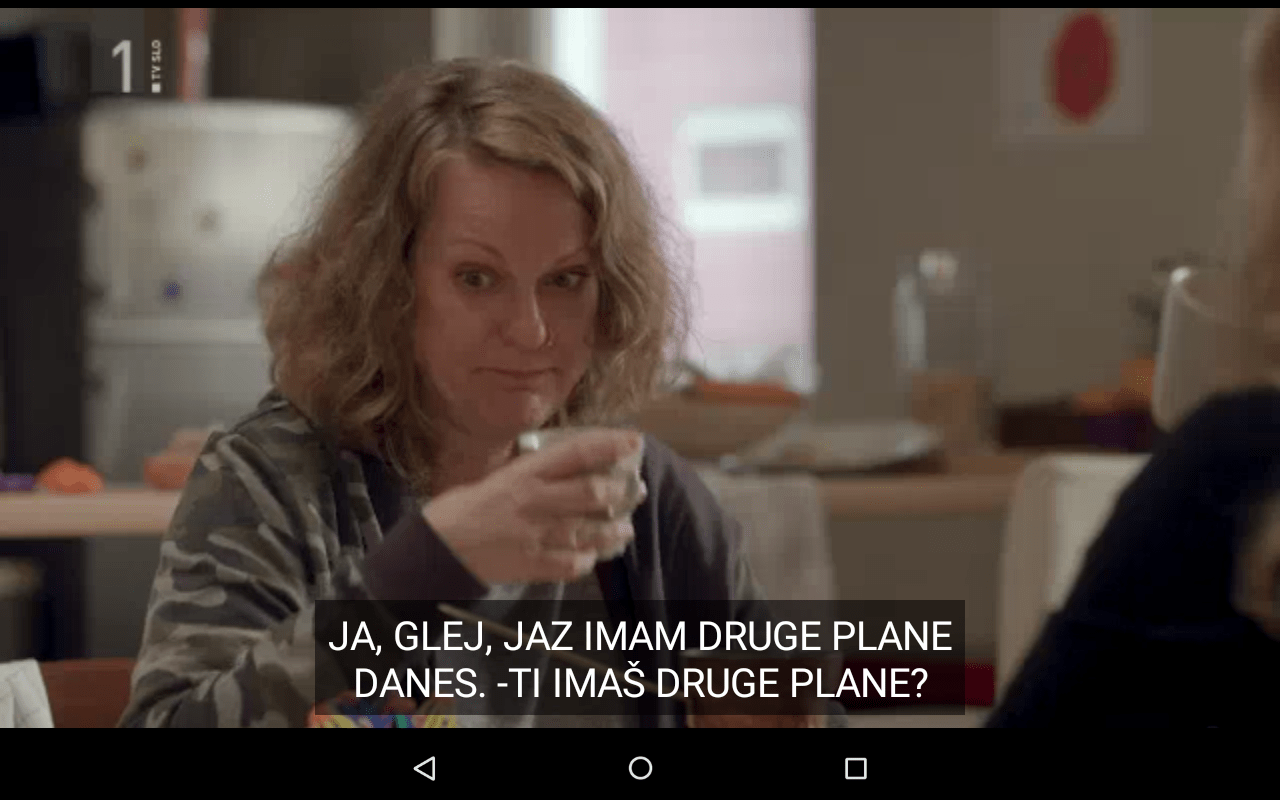 The pay-off at the end isn't hilarious or very surprising, but it does feel like a nice reward for having sat through the class.
Overall, I like this show because the dialogues are realistic and focus on everyday subjects – money, family, work and friendship. There's also ample use of Ljubljana slang / dialect / poor speech in the audio, although the subtitles stick to the standard forms, so don't be surprised if you hear things like: "Ko bomo mogli plačat?" Moreover, at only 20 minutes per episode this is an easy watch, with enough going on to keep you entertained, although if you understand everything easily them maybe this isn't as much fun.
The episode discussed in this post can be watched here, while all the episodes in the archive are here.