STA, 7 April 2021 - Historian Mateja Ratej has published a book about the rise of Hitlerism in the broader Maribor area in the 1930s. She sees some parallels between that era and the present health crisis, in particular with regard to the erosion of people's trust in established authorities.
Entitled Swastika on a Cemetery Wall, the book was presented in an online talk from the Maribor Library on Wednesday after being recently published by Beletrina.
Ratej said that Hitlerism in the Slovenian population in the region of Štajerska had manifested primarily in sympathising with how the Nazis were delivering order, creating an illusion of a better life in a German state under Hitler.
Related: Nazis in Maribor, Celje & Bled, 1941
"When Maribor Germans in the 1930s started leaning towards Nazism, they were followed by many of their Slovenian workers and servants out of loyalty, economic dependence and in hope of greater welfare," the historian said.
The spread of pro-Hitler propaganda in that period is discernible in the files of the Maribor District Court, as Hitlerism was a prohibited political activity in the Kingdom of Yugoslavia.
Some of these files are featured in the book, showing how simple slogans about a better life under Hitler managed to create a specific social climate in which tensions had been gradually raised in the decade preceding the Second World War.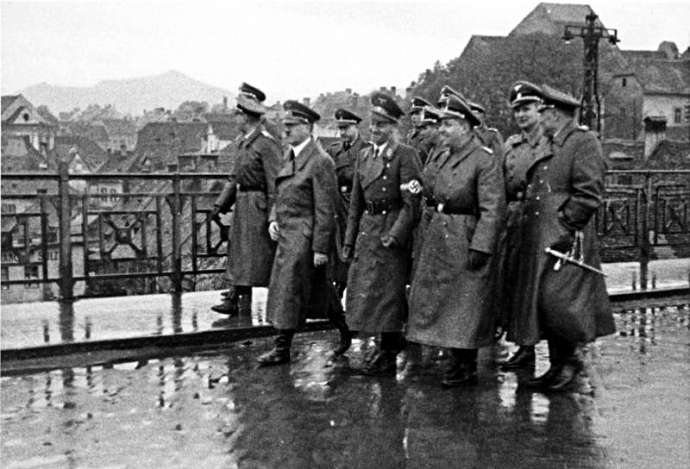 Wikipedia, public domain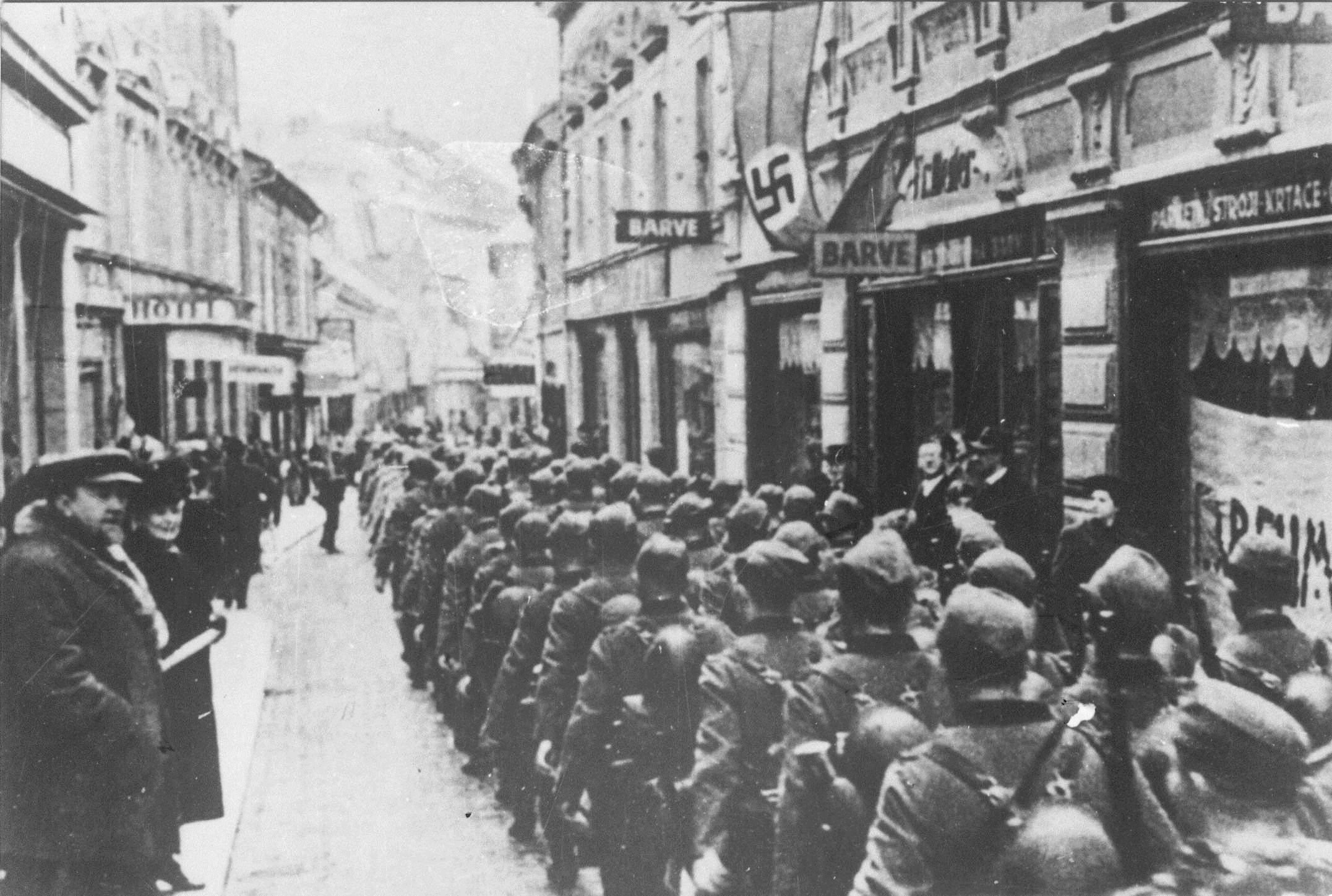 German soldiers on Maribor ulica
German soliders crossing from Austria into Slovenia, entering Maribor
The Maribor-based historian noted that there had not been much of a response to the book so far.
"It is possible that even 80 years later we are still not ready to accept the fact that many Slovenians, despite all the horrors that we suffered under the Nazi order, had been swearing by that same order."
The author draws many parallels with the current health crisis, including the many conspiracy theories being circulated among people that are attempting to explain reality, as there is no underlying trust in the established authorities.
Ratej added that very similar trends could be seen in newspapers from the pre-WWII period, meaning that the fight for truth and the media war is nothing new, it is merely another instance of raised tensions in society.
"People are, however, not aware of this to a sufficient extent, much like they were oblivious to it in the 1930s," the author warned.