April 6, 2018
Somewhat hidden down a side street off Vodnikov trg, albeit one that takes you on a short walk up to the Castle, is a door that leads you into the recent past of Slovenia, between 1945 and 1991, when it was part of the Socialist Federal Republic of Yugoslavia. This is the door to Verba, a language center-cum-museum that's packed with pop culture from the years when Slovenia was part of a non-aligned nation, half in and half out of the West.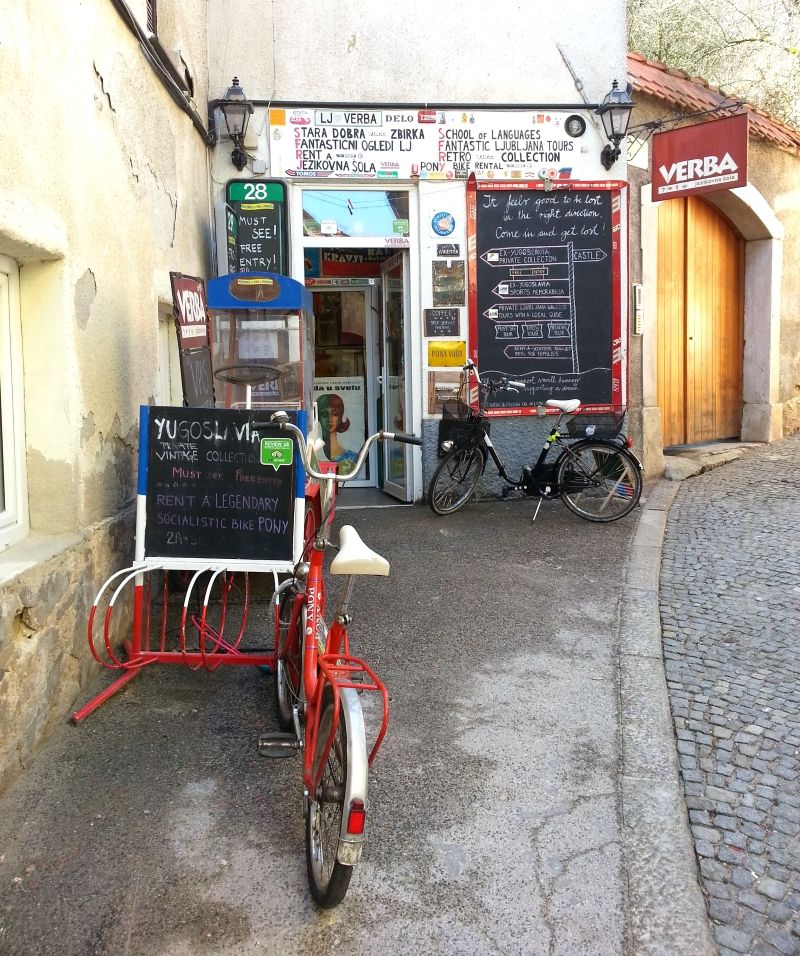 The view from the outside, with the path to the Castle on the right and the central market behind you
People come here to study and practice English, Spanish, Chinese and more – 28 languages in total – but also to rent a vintage Pony cycle, get a cup of coffee for their walk up to the Castle, book a tour of the city in terms of its Medieval, Tito or literary aspects, and look at the remarkable collection of objects that the owners Primož and Nina have gathered over the years.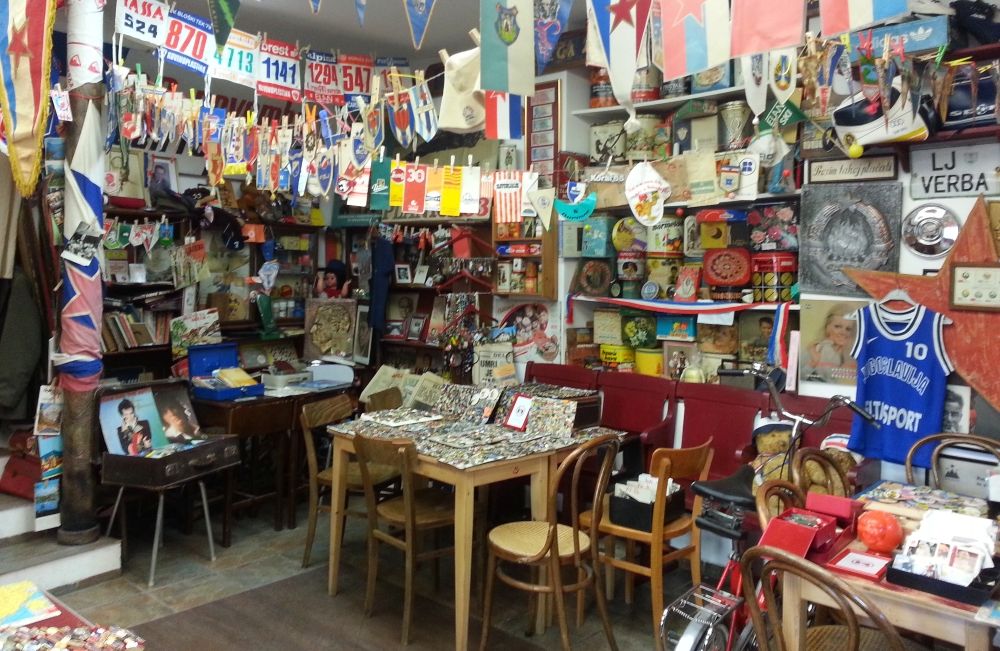 One of the several rooms inside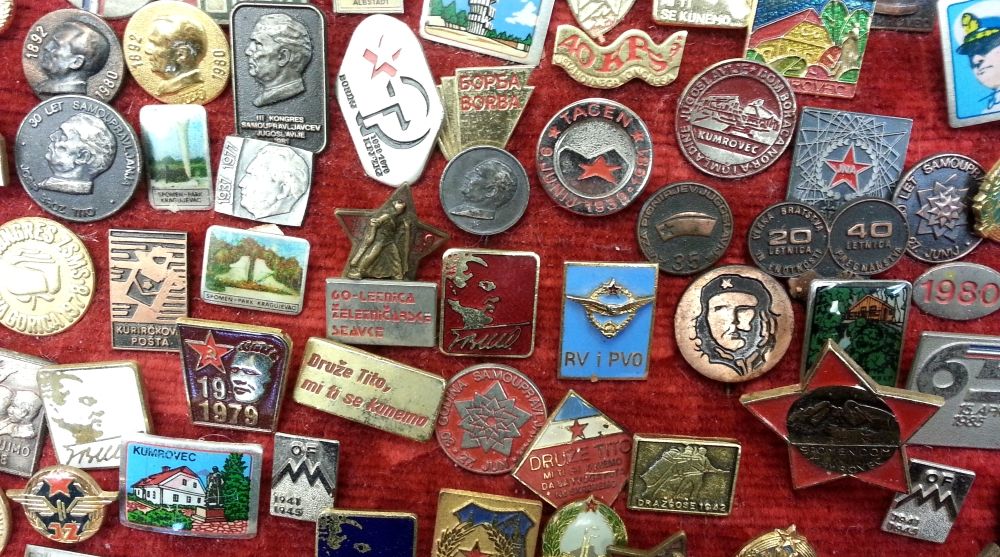 At more than 1,500 items and counting, this is perhaps the best, if not the only, place to step back in time in the company of posters, dolls, sporting goods and memorabilia, badges, toys, postcards, packages, LPs and more in the city, unless you know some old folk who are hoarders.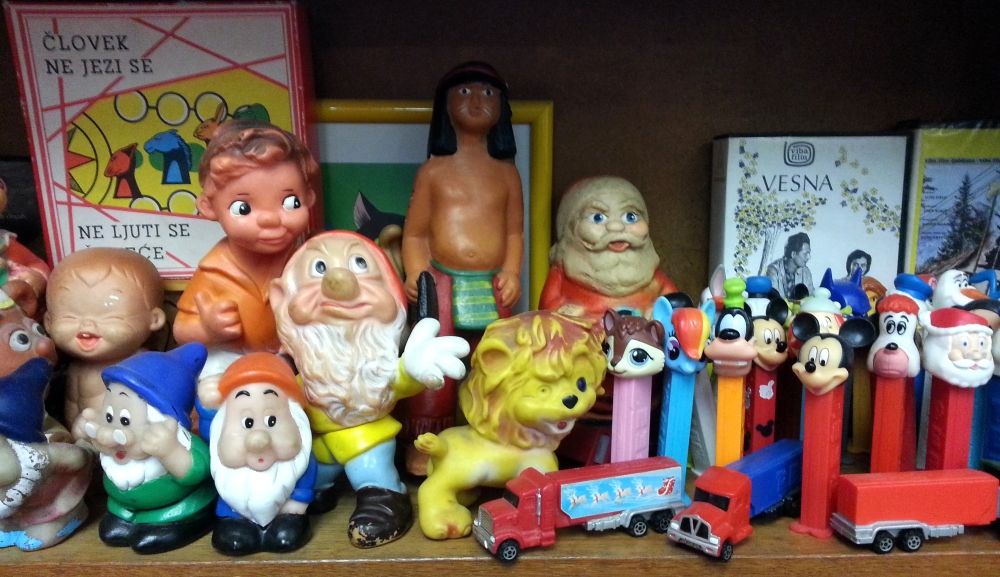 These are just a few images of the inside to whet your appetite and encourage a visit. Note, however, than none of the items are for sale, and that you should make a donation if you want to take some pictures. However, Primož, Nina and their students – if any happen to be there – are happy to share their knowledge with you, and if you want to get your own piece of Yugostalgia then perhaps your best option is to head to Breg Embankment on a Sunday morning, and browse the treasure and trash at the flea market there (more details of that here).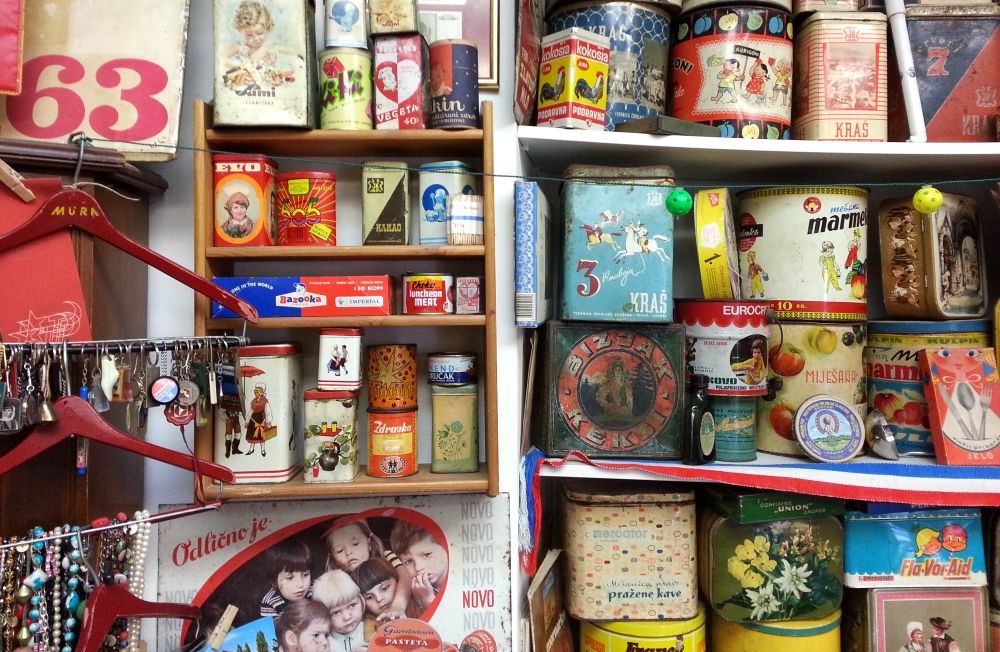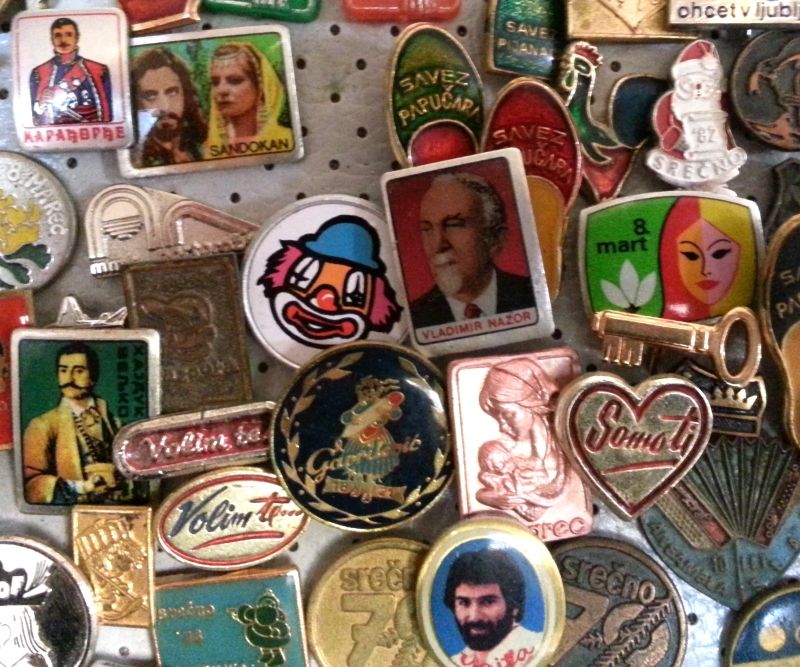 Verba is open from 11:00 to 17:00, Monday to Friday, closed weekends (although this may change in the high season), and can be found at Študentovska ulica 13, just by the Central Market, around the corner from the Vondikov Hram restaurant, while the webpage is here, and the Facebook is here.