Regular readers of Mladina, the left-leaning review whose editorials we summarise each weekend (along with those of the right-leaning Demokracija, and – on occasion – Reporter) may have noticed the arresting advertisements that appear on page 3, and yet which don't seem to promote any company or product.
Theme Ecological Disasters. Author: Studio Marketing; Petja Montanez, Matej Kodrič
Theme: Genetic engineering. Author: Studio 360, Agencija Tovarna vizij, Vladan Srdić, Dragan Arrigler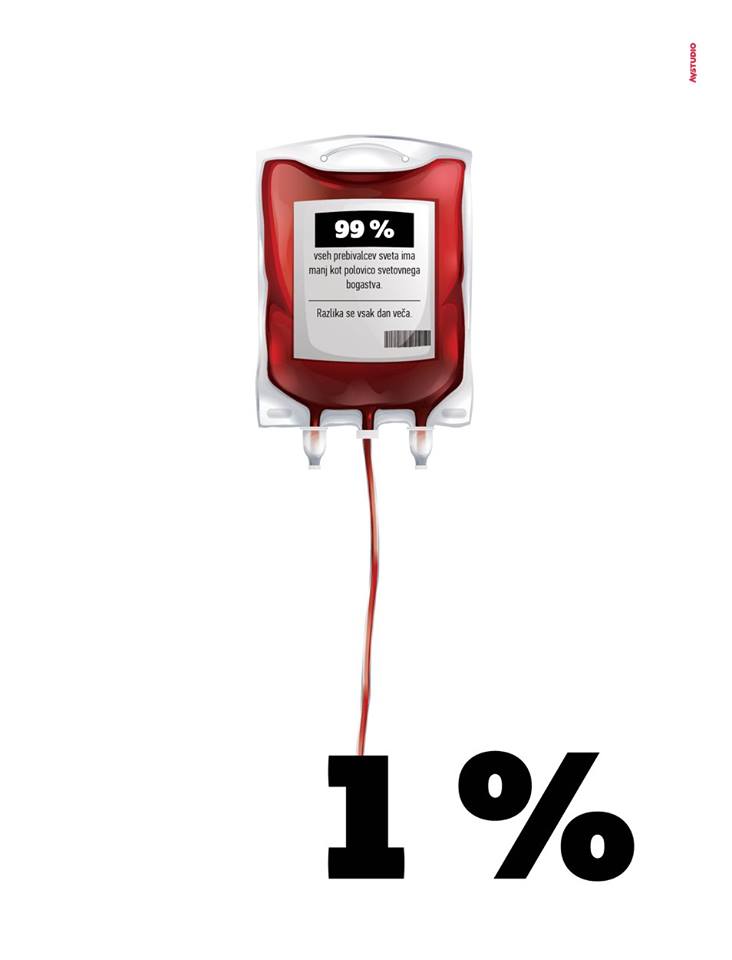 Theme: Greed. Author: AV Studio
Theme: AIDS. Author: Studio Marketing; Janez Čadež, Radovan Arnold, Jerneja Trbuha Kukec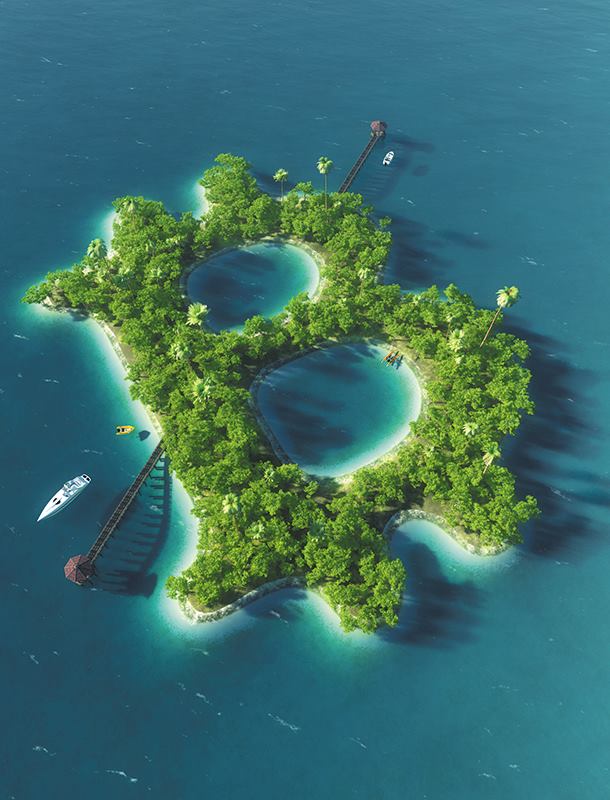 Theme: Greed. Author: SOZD
The page, known as Proglas and edited by Viva Videnovic for almost two decades, has been a feature of the magazine since 1997. It was introduced to provide a platform for Slovenian creatives to use the tools of their trade to engage in social commentary, enabling them to demonstrate their ingenuity and wit to a degree that's not always possible with regular advertising.
Theme: Extremism. Author: Yin + Young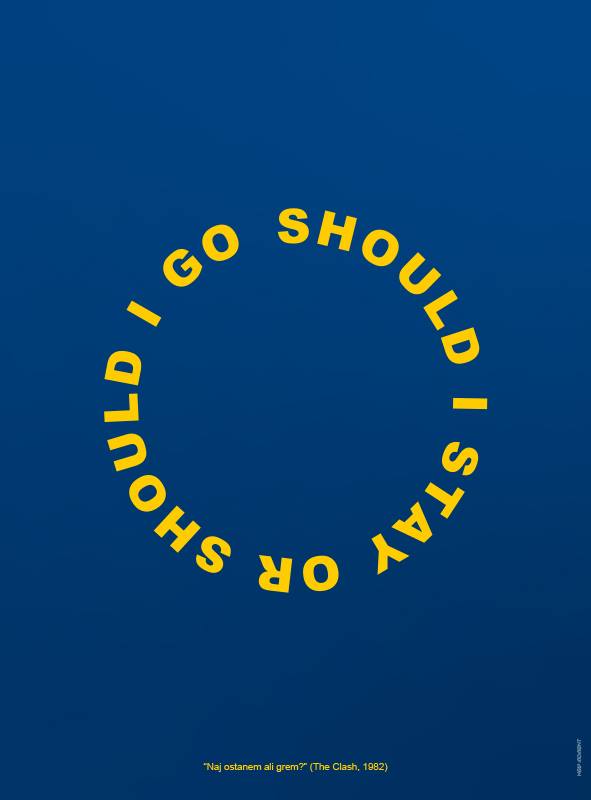 Theme: EU. Author: New Moment Ljubljana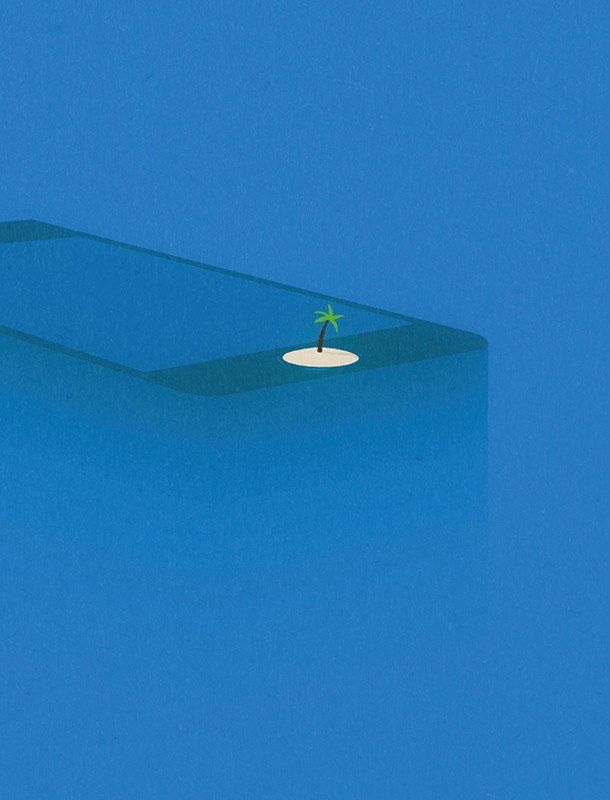 Theme: Loneliness. Author: Pristop
Theme: Child abuse. Author: Mediamix; Toni Tomašek, Miha Bevc, Aleksandar Jordačevič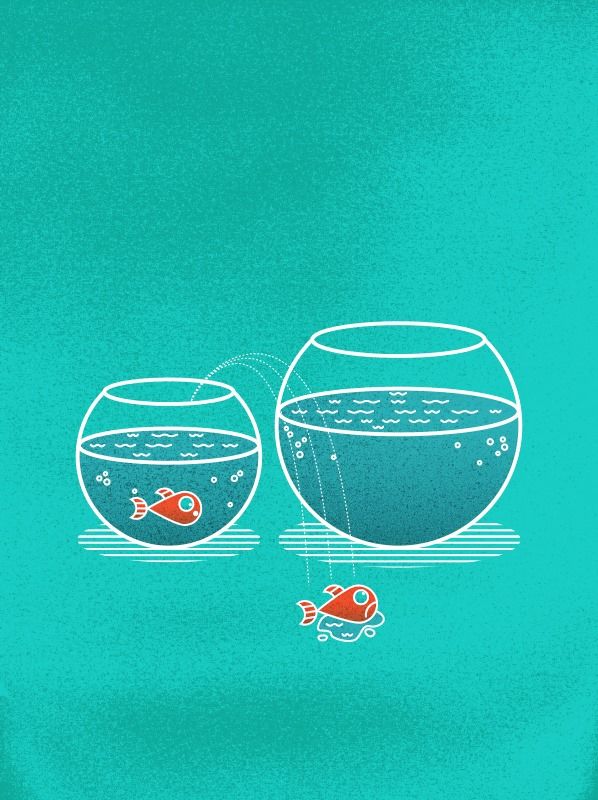 Theme: Success. Author: Yin + Young
In exchange for working pro bono, Mladina gives the contributors total freedom to create whatever they want, as long as it addresses that month's theme. These have included all the pressing or passing social issues of the day, such as AIDS, mental health, over-consumption, social media, feminism, genetic engineering, economic imperialism, ecological catastrophes, fascism, tourism, sexual harassment, the precariat and so on.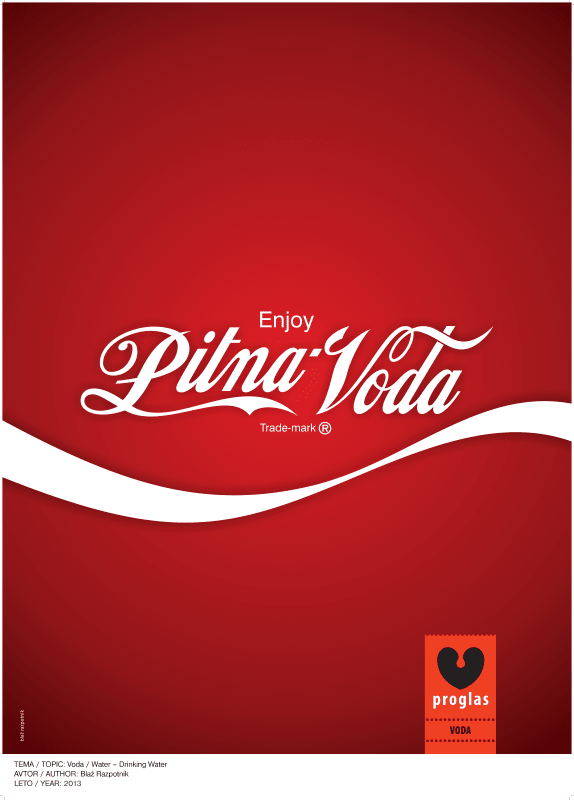 "Enjoy drinking water" Theme: Water. Author: Blaž Razpotnik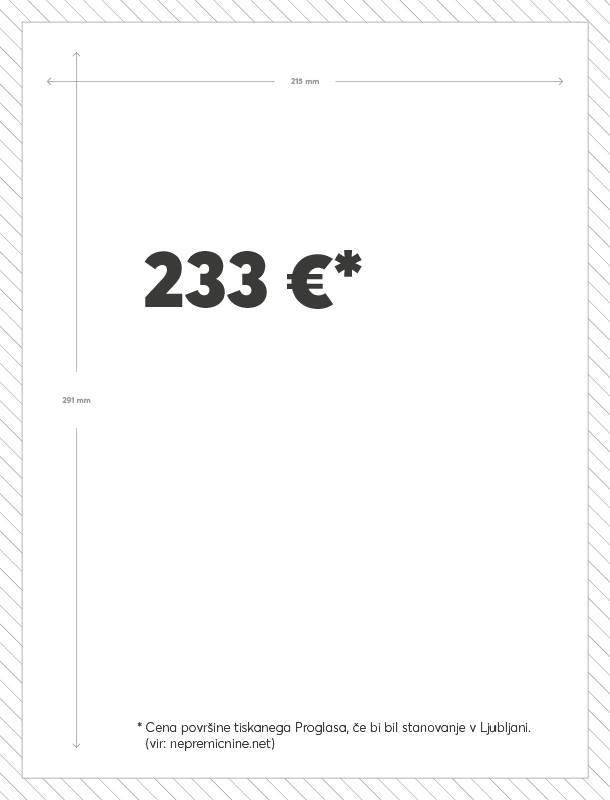 (How much a space the size of a page of Mladina - 291mm x 215mmwould cost in Ljubljana). Theme: Apartments. Author: Pristop
Theme: Greed. Author: Studio 360, VladanSrdić
"Star Wars" Theme: War. Author: Yin + Young, Domen Husu, Samo Muhič, Marin Bulog, Jure Ljubeljšek
What you see in this story are thus just a few of the more than 1,000 works that have been published over the years. If you'd like to see more of Proglas, and what the Slovenian advertising industry is capable of when allowed to do what it wants, then follow the related page on Facebook, or see the whole archive on Mladina.