If you live or even just spend a little time in Ljubljana you can't help but be struck by the vibrant arts scene, both in the formal sense of galleries, large and small, but also in the street art and style that make the place such an attractive place to hang out in. In that context, and with a little money in your pocket and bare walls at home, you may be wondering: where can I buy some Slovenian art? One man who has answer to this question, and many more about the local art scene is Damjan Kosec.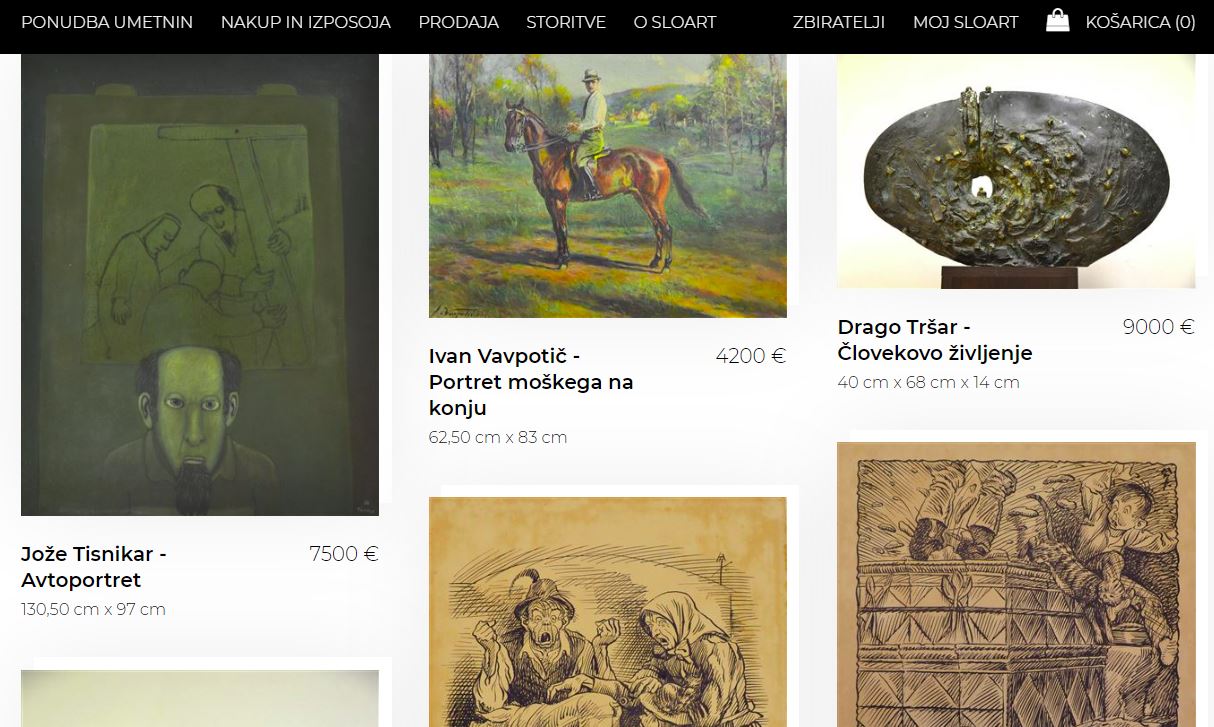 Damjan and the SLOART team have at least two long-term plans. One is related to his studies, in computer science and artificial intelligence, where he's working on his PhD in Ljubljana, following a line of research that we'll no doubt be covering at a later date on this site. The other, and the focus of today's story, is project that started more or less in 2005, when became interested in the local art scene, and which has grown steadily since then.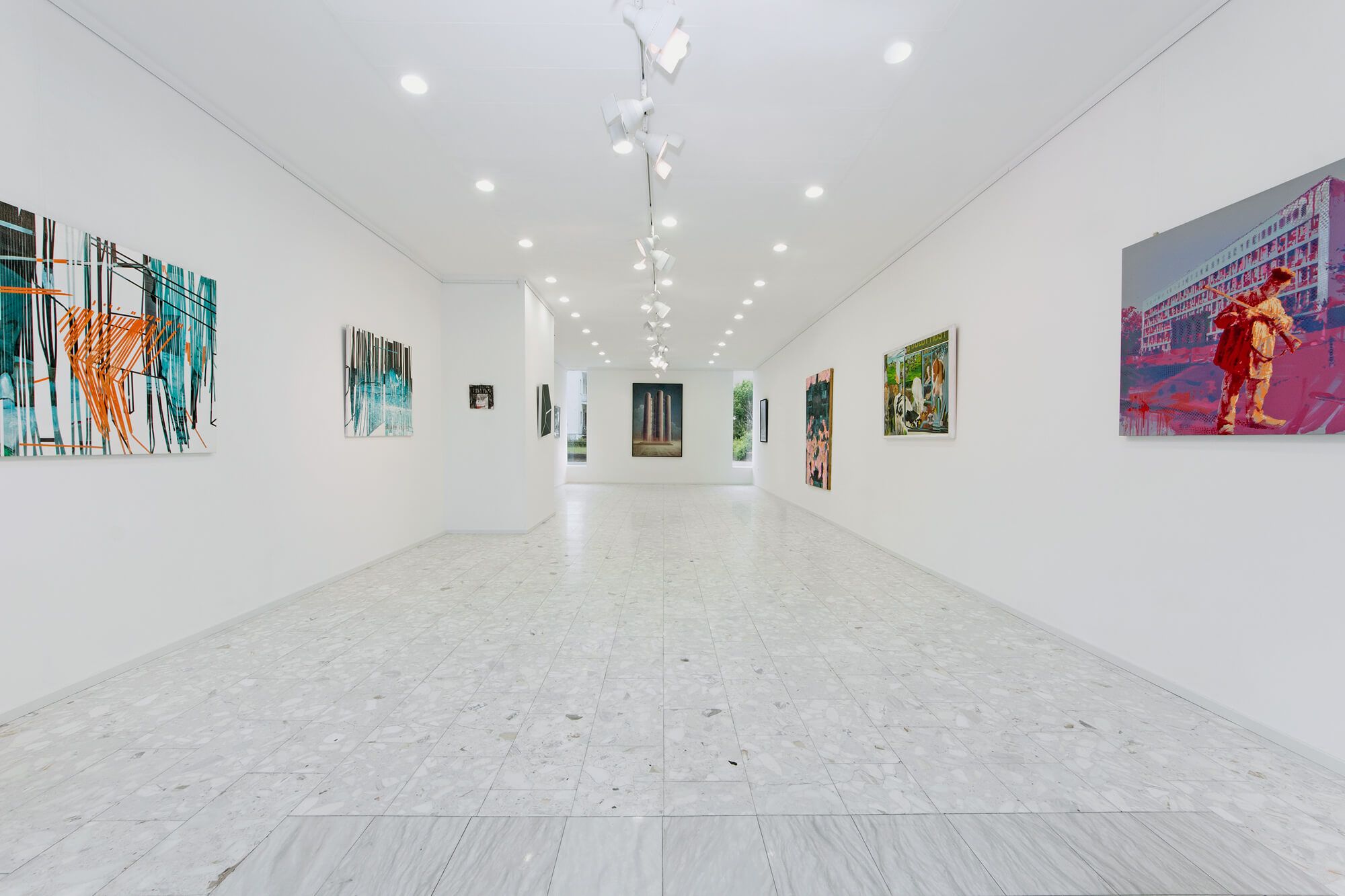 Inside the space on Trubarjeva cesta
The current incarnation of this interest – which is itself composed of at least 16 different projects, six of which have now been realised, with the remainder due to come online by 2025 – is called SLOART. In brief, this aims to connect Slovenian artists with buyers and collectors, using both an online platform and brick-and-mortar gallery, a new version of which has just opened at the funky end of Trubarjeva cesta, opposite the always under-threat Rog squat.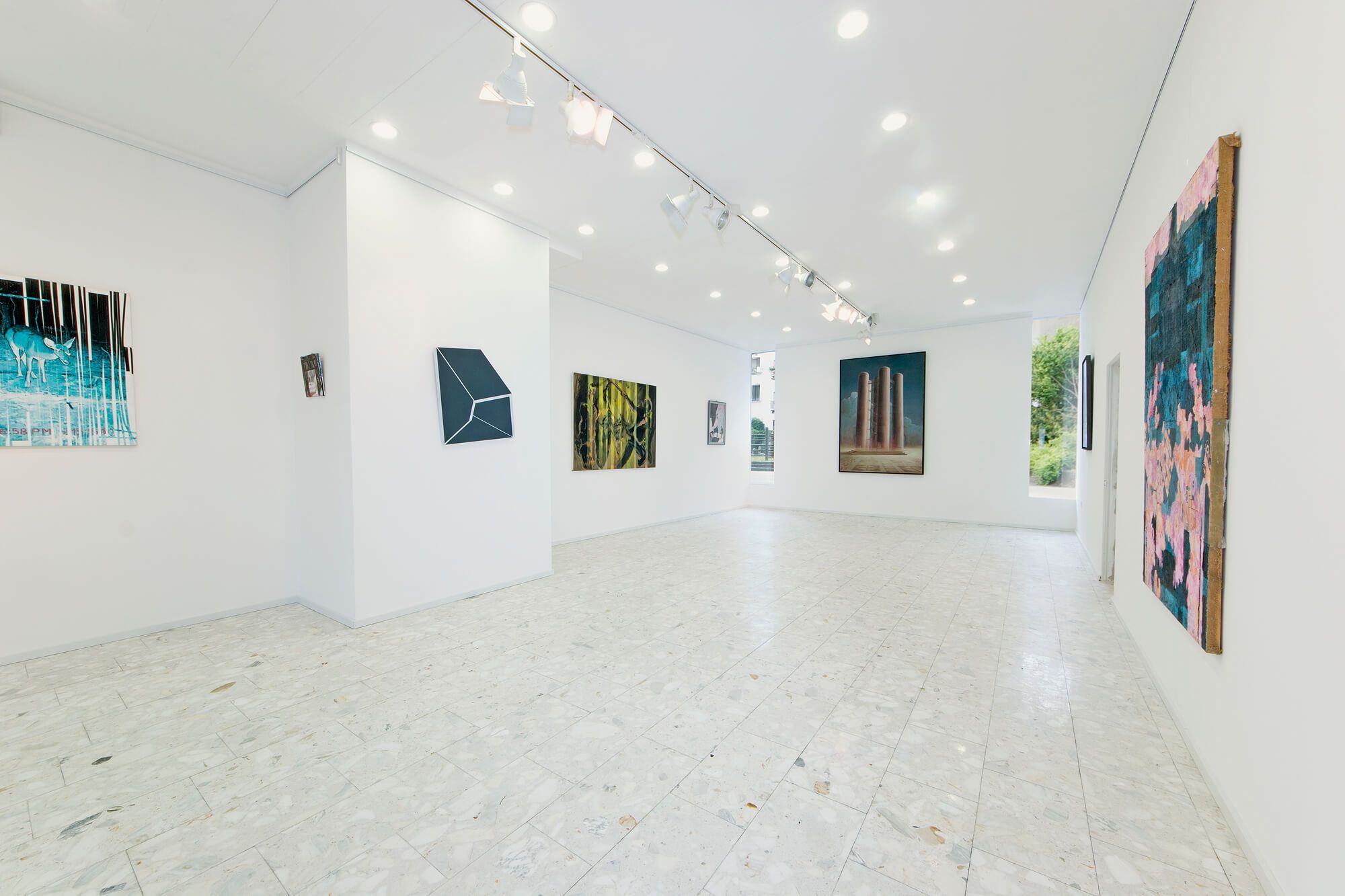 Inside the space on Trubarjeva cesta
It offers works from 1800 to the present day, and even just a passing familiarity with the biggest names of Slovenian art, as seen in the National and Modern Galleries, will make clear what an impressive list of names SLOART offers. Names such as Drago Tršar – the subject of a major retrospective earlier this year, and the man behind many of the most well-known sculptures in Ljubljana; Hinko Smrekar – who did the illustrations for much-loved edition of Martin Krpan; Zoran Mušič – who has his own room at the National; or Rihard Jakopič, the leading Impressionist who founded the school that would go on to become the Academy of Fine Arts at the University of Ljubljana. Beyond the dead there's the living, with exciting works by current artists with years of work and discovery ahead of them.
Duša Jesih - Menage a trois, Acrylic on canvas, 100 cm x 100 cm, 2015
But how is SLOART different from any other gallery? Since the offices of TSN are currently located in the corner of a bedroom on Trubarjeva cesta, nestled between a window and closet and less than 100 metres from the new establishment, I went along to learn more. I didn't record the conversation because the art world is full of stories you won't hear with a device in your hand, so while none of this comes from direct quotes it's an abbreviated version of our conversation, based on notes and sent back to Damjan for approval.
What's the main problem with the local art market?
Ten years ago the Slovene art scene, in terms of buyers and sellers, collapsed. There were a lot of scandals, few ethics and an overall lack of transparency. Art was, for example, used to commit fraud laundering, so an appraiser would get sent an email with a picture attached and value it for millions, no questions asked. Even without such obvious criminal actions, the market was too small, too unknown, for buyers to have much confidence. Moreover, if they did make a purchase then very often they were being ripped off, being sold a work at three times what the artist should have been commanding, based on previous sales, exhibitions, and so on. This led to a very bad first experience for many buyers here, and so they never returned to the market.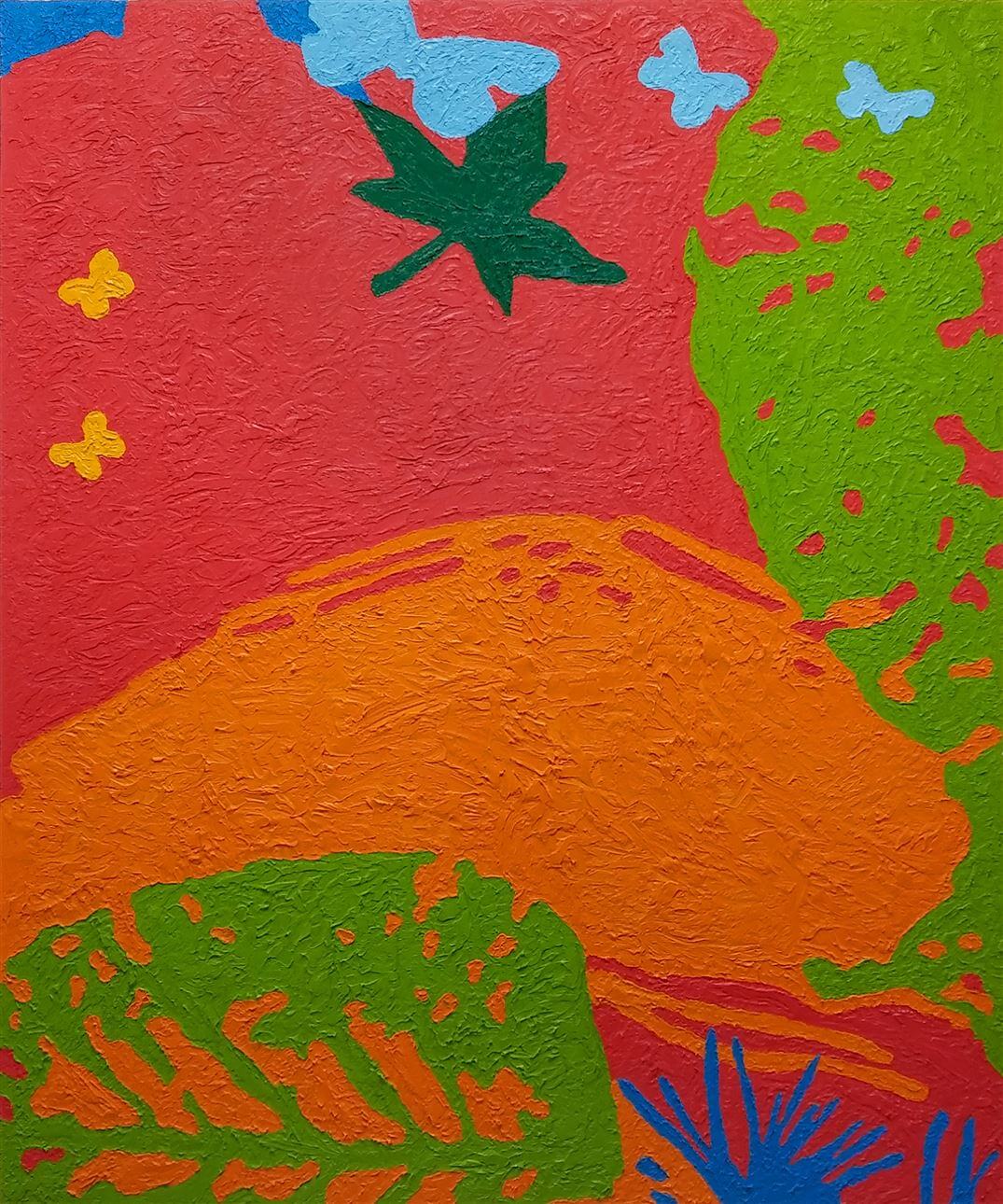 Arjan Pregl - Butterflies, Oil on canvas, 120 cm x 100 cm, 2017 - 2018
And what does SLOART do to change this?
My main goal is to grow the market here, and that can only come with the right ecosystem. So, for example, one of the projects we have that should launch next year is ArtIndex. This will be a database of Slovenian artists, where you can find details of their resumes, and so on. But more than that, it'll have records of the prices paid for their work, plus a system whereby they'll get points for how many exhibitions they've had, and where. Based on this people will be able to have some idea of a fair price for the artist's work, making the whole thing more transparent and returning some confidence to the market. More than that, though, we'll use AI along with a group of art experts to predict where the market might go for a particular artist.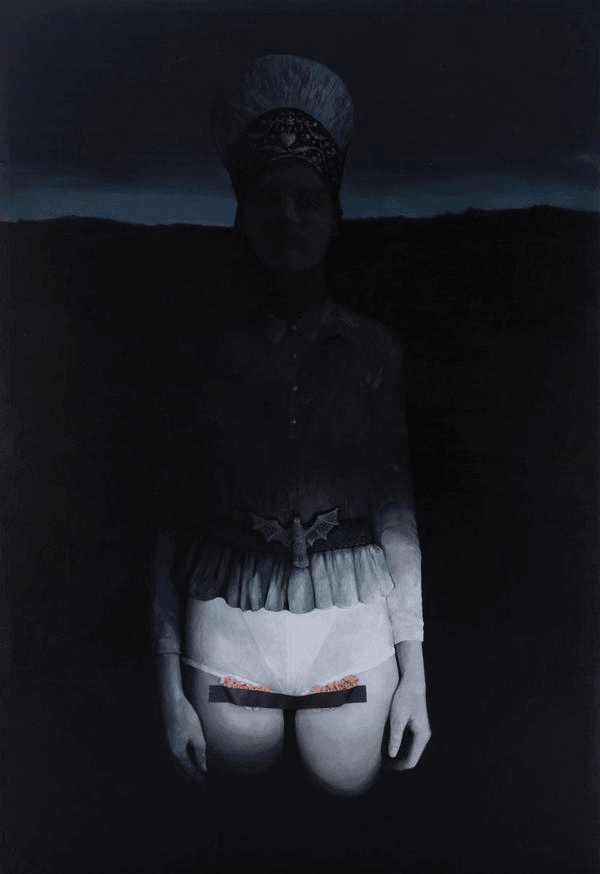 Tina Dobrajc - This is bat country!, Acrylic and artificial flowers on canvas, 305 cm x 155 cm, 2014
We also want to develop artists careers in a more active, collaborative way. A new project we have is Gallery Y (pronounced "epsilon", not "y"), which is also in the same space here [Trubarjeva 79], and we plan to open another gallery in the centre of town sometime next year. The idea here is that we'll choose, say, 10 outstanding Slovenian artists in 10 years and showcase their work, really try and help them break through on the international scene.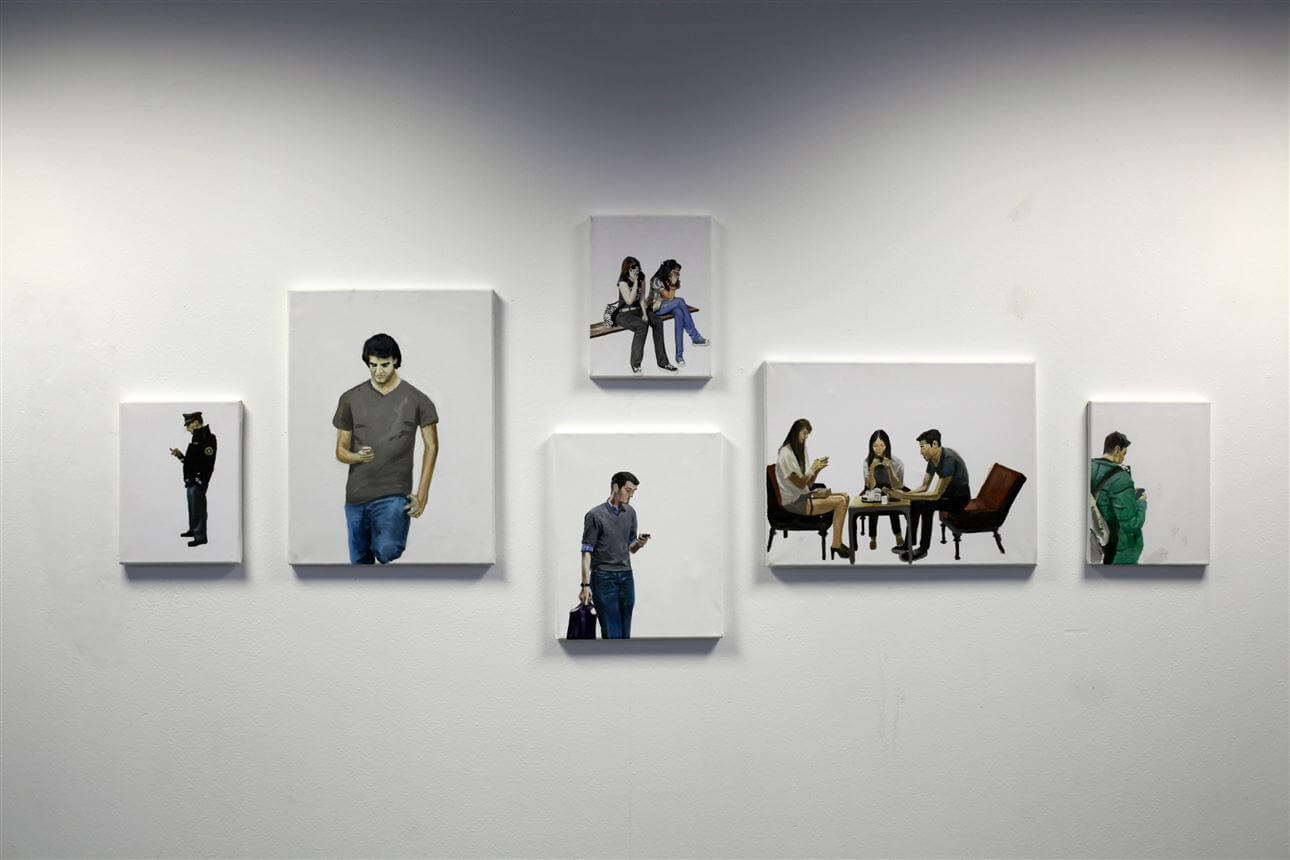 Sašo Vrabič - Smartphones, Oil, acrylic on canvas, 6 artworks: 24cm x 40cm and 18cm x 30cm
What are some of the practical problems artists face here?
Mostly it's difficult for an artist to make money, to support themselves from their work, so there's a constant need produce and sell. And this can be a real existential crisis, in the sense that the means of your existence are always under threat, even if you make regular sales. The government could do more in this regard, especially to help artists who are just starting out in their careers. But even with all that, Slovenia has a lot of very talented, dedicated artists, and I'm convinced that once trust and transparency have returned to the market it can attract more serious collectors, or just people who'd like some Slovenian art for their homes, because right now the market is very undervalued.
You can see more of the works on offer at SLOART on the website, or visit the gallery at 79 Trubarjeva cesta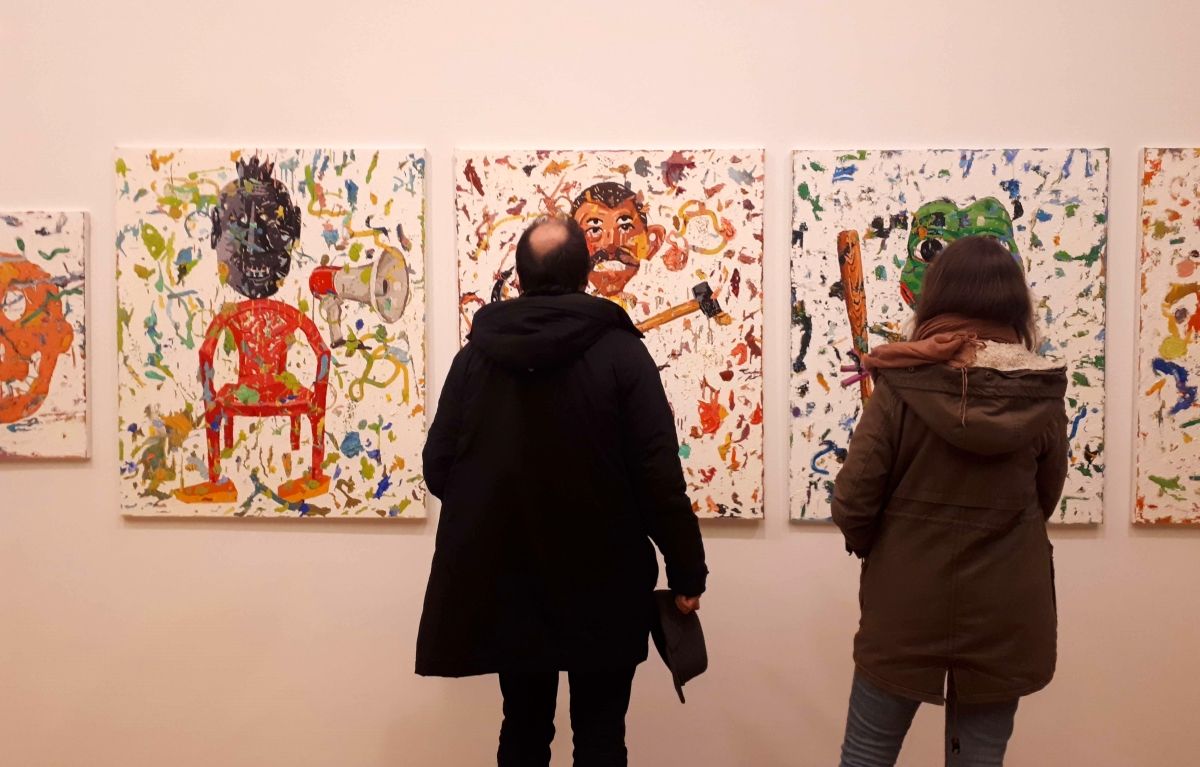 Some of Arjan Pregelj's works at the Moderna Galerija. Photo: JL Flanner
Related: Ljubljana's Modern Gallery Highlights Recent Painting in Slovenia