The Vice Prime Minister of Slovenia, and Minister of Foreign Affairs, Karl Erjavec, was in Georgia Tuesday to meet with Prime Minister Giorgi Kvirikashvili. The official press release from the Georgian side stated that the meeting focused on the two countries' roles in China's ambitious New Silk Road project, aka the One Belt One Road Initiative, which seeks to connect China more closely with the rest of Eurasia and Africa, through a series of large-scale road, rail, pipeline and shipping projects. To this end, the politicians discussed joint efforts in implementing a number of transportation and infrastructure investments. The meeting took place as part of the Second Tbilisi Silk Road Forum, following the initial event in 2015.
Erjavec and Kvirikashvili also discussed Slovenia's support for Georgia's on-going efforts to become more integrated with Europe and the West in general, as well as the importance of Georgia's sovereignty and territorial integrity.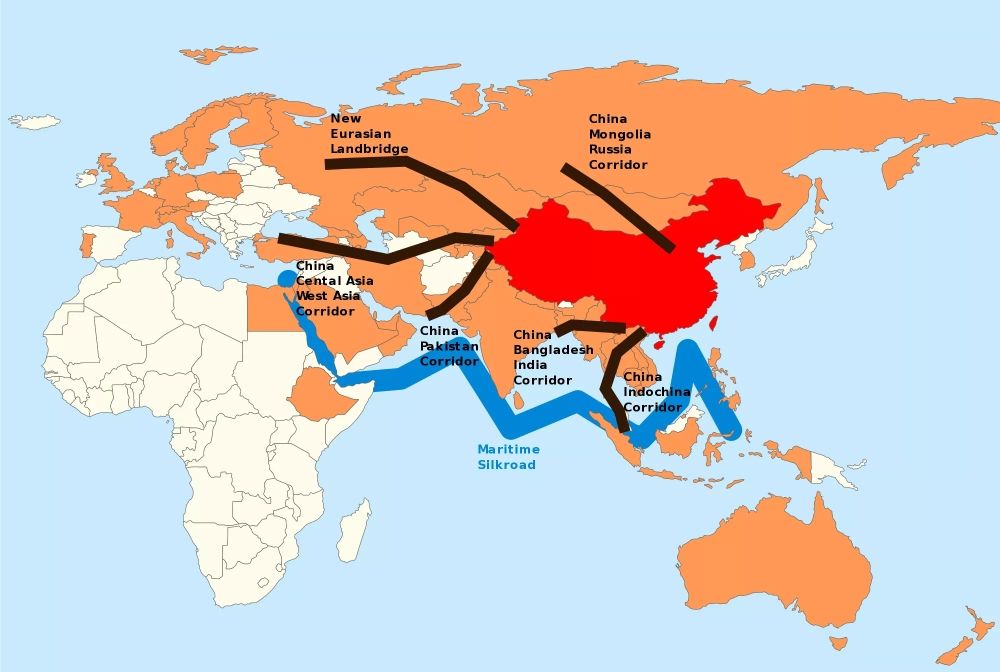 One Belt One Road - Wikimedia
In addition to the Prime Minister, Erjavec also met with Georgia's Foreign Minister, Mikheil Janelidze, with the latter having warm words for the delegation of Slovenian business people who travelled to Tbilisi with the aim of benefiting the economies of both nations, as reported in the Georgian media. As in his meeting with the Prime Minister, the Slovenian Minister of Foreign Affairs expressed support for closer relations between the EU and Georgia, as seen in the following tweet.
FM #Erjavec: Georgia is a key #EU partner in the region & close, reliable #NATO partner. Made impressive progress in approximation of Georgian legislation
to EU standards. pic.twitter.com/oyEjRSB7fg

— MFA SLOVENIA (@MZZRS) November 28, 2017