STA, 5 March 2020 - The Association of WWII Veterans, the Jewish Community in Slovenia and six victims of the WWII Home Guard militia have petitioned the Constitutional Court to review the recent decision of the Supreme Court to annual the 1946 treason verdict of Leon Rupnik, a Nazi collaborationist general.
Law firm Završek & Šnajder said on Thursday that the Supreme Court's decision to order a retrial was a grave interference in the dignity of its clients, "their right to safety, their personal rights, and a violation of international standards and treaties Slovenia must comply with".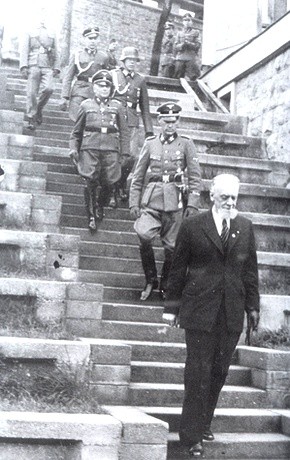 Leon Rupnik, leading the way for Nazis in Bežigrad Stadium, Ljubljana. Wikimedia
Rupnik (1880-1946) was sentenced to death by court martial and executed in September 1946 for treason and collaboration with the occupying forces.
In 2014, Rupnik's relatives challenged the verdict in Supreme Court, which recently annulled it for being insufficiently explained.
Rupnik's relatives could petition the Supreme Court on a point of law on the basis of changes to the penal code passed in the 1990s that introduced an extraordinary legal remedy to review the cases of those who were unlawfully or unjustly sentenced under the former communist regime.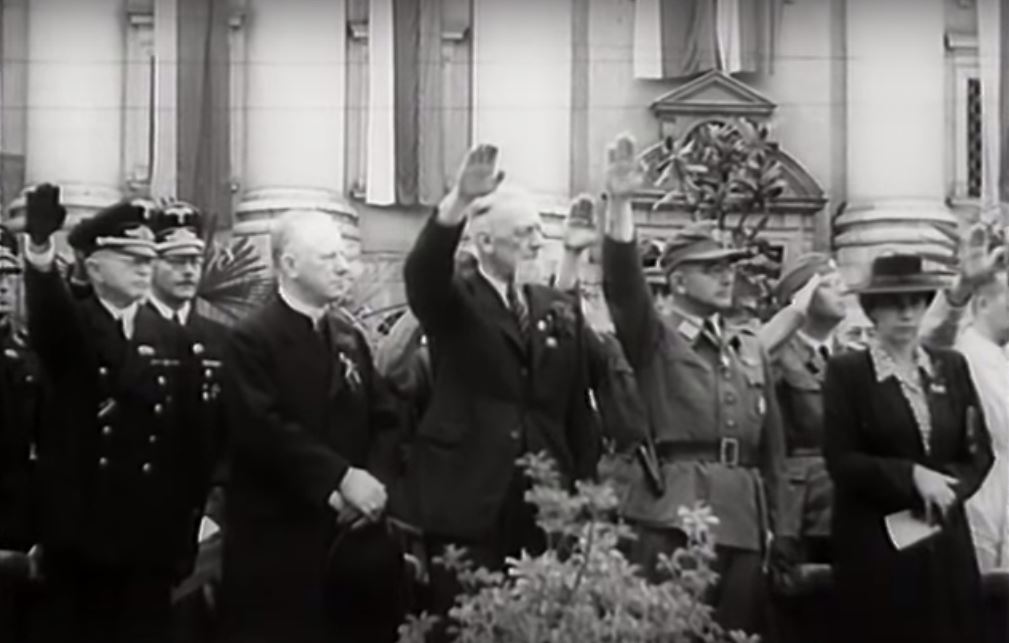 Leon Rupnik, saluting the Nazi flag in Kongresni trg, Ljubljana. Screenshot
Meanwhile, public broadcaster Radio Slovenija reported today that the Ljubljana city authorities also decided to challenge the Supreme Court's decision at the Constitutional Court. A press conference is scheduled for Wednesday.
The radio also reported that Maribor-based jurist Rok Lampe had filed a request for constitutional review. However, the request has been denied by the Constitutional Court because he failed to prove interest to bring proceedings.
All our stories on the Leon Rupnik case are here