One of the most visited and photographed locations in the whole of Slovenia is Bled, and of all the views the area offers – the castle, the island, the cream cake – perhaps the most popular is the one with bench, and not the bench down by the water, but the one up in the hills, as shown in the images at the top of the page, and countless others.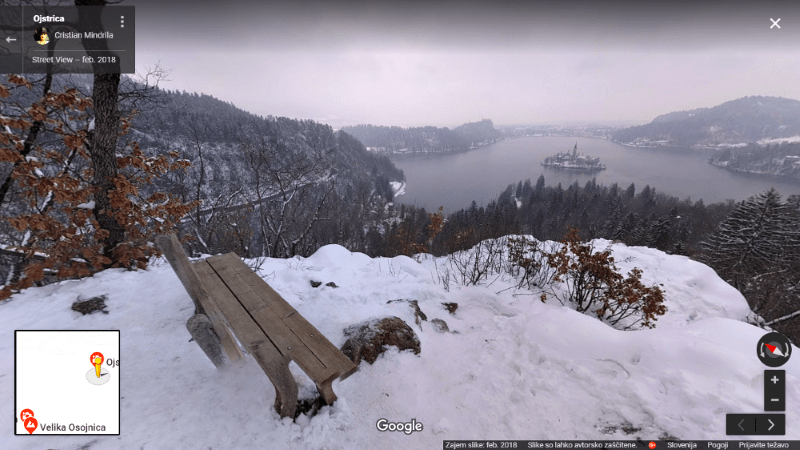 Google Street View made it to the bench in winter
There are three key photo spots up in the hills, all rather close to each other: Velika Osojnica (at 756m), Mala Osojnica (685m) and Ojstrica (611m), with the walk up around 30-60 minutes along a forest trail, depending on your pace. As shown on the map below, this trail starts near Bled Camping, and if walk along Kridičeva cesta you'll come across a path leading up until the hills, where you'll eventually see some signposts directing you to each of the three locations, all of which have good views, but only one of which has The Bench, and that's Ojstrica.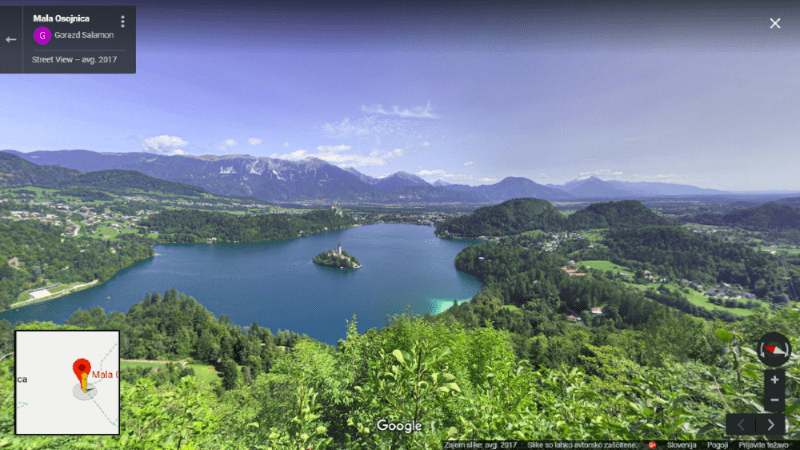 The view from Mala Osojnica is pretty good, too. Photo: Google Street View
And this the one from Velika Osojnica. Photo: Google Street View