Few things go together as well as grilled meat and beer, and fans of this choice combination will have much to enjoy this weekend in Ljubljana, with the 13th edition of the Pivo & Burger Fest coming to town on 14 and 15 September (2019). Run by the team behind Open Kitchen (Odprta kuhna) and happening in the same place, Pogačarjev trg, visitors will be able to enjoy more than 230 craft beers and dozens of stalls offering a great variety burgers and more, from some of the best known names on the scene and with vegetarian and vegan options available.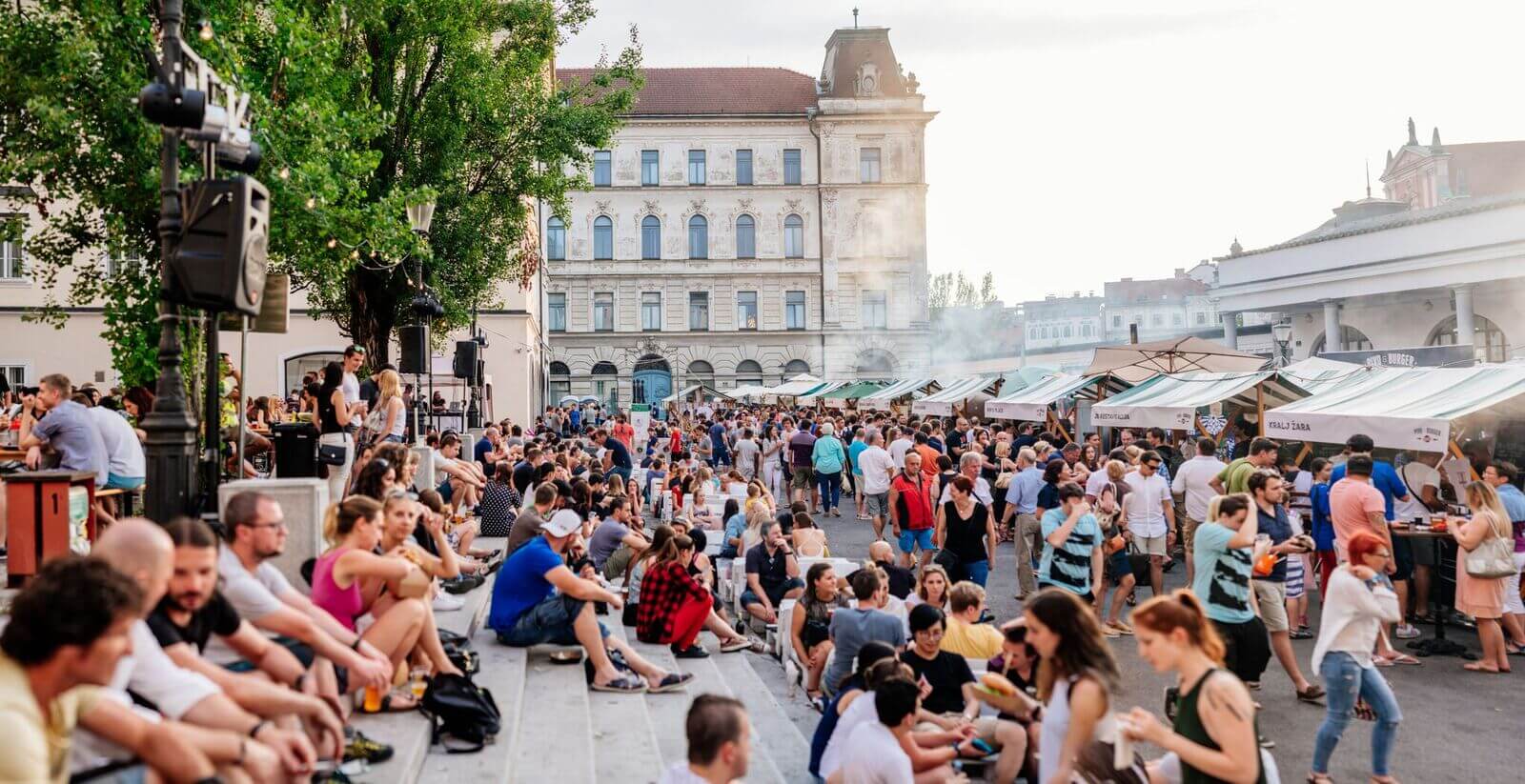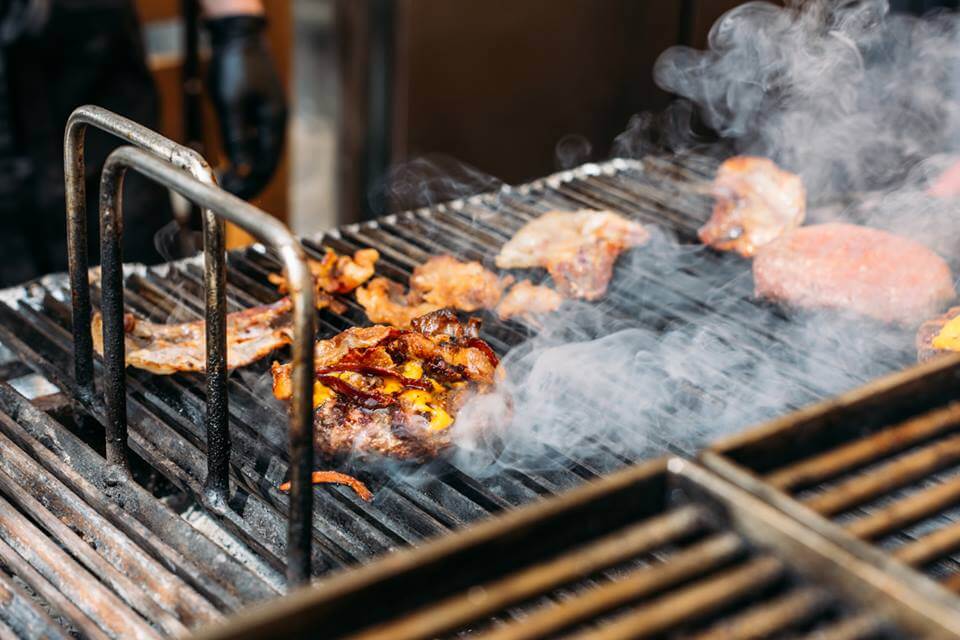 If you haven't been following Slovenia's flourishing craft beer market then you're in for many surprises. While IPAs are still important, local brewers – from small scale operations like Omnivar, through to established favourites like Pelicon and relative giants like (the semi-Austrian) Bevog – are now exploring a wide range of techniques and flavours, with my own obsession being sours and personal favourite anything from Bevog's fruity Lolita range. Pivo & Burger Fest is thus a great chance to catch up with such developments, as well as with friends, and a good start, middle or end point for a visit to Ljubljana.
Related: All our stories on craft beer are here
In addition to burgers – which will give the square a thrilling aroma – there will be a variety of foods that go well with beer, as well as desserts and various other delights, including the usual lively music that gives all Open Kitchen events an added party vibe.
Foreigners Speak Slovene enjoy a Pivo & Burger Fest in 2016 - read out interview with them here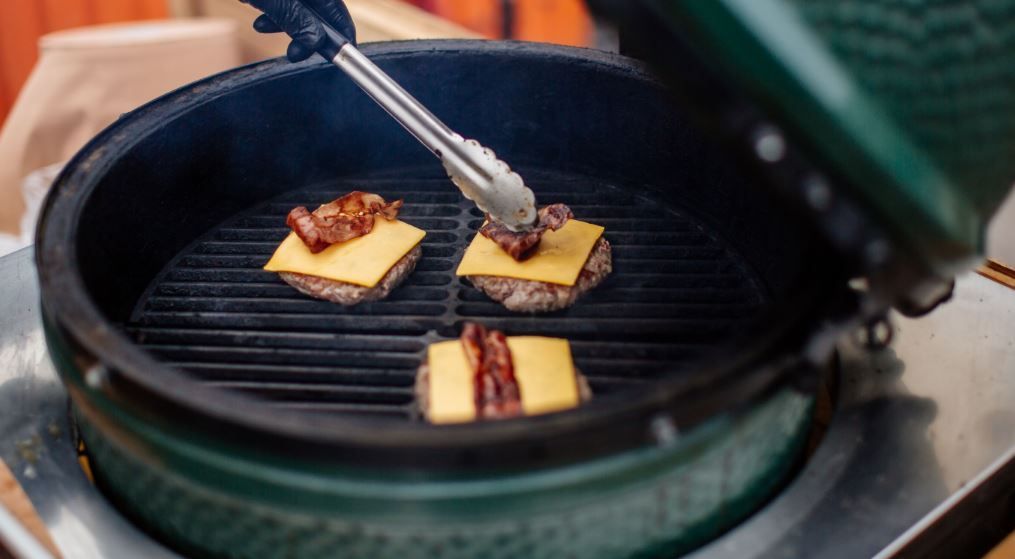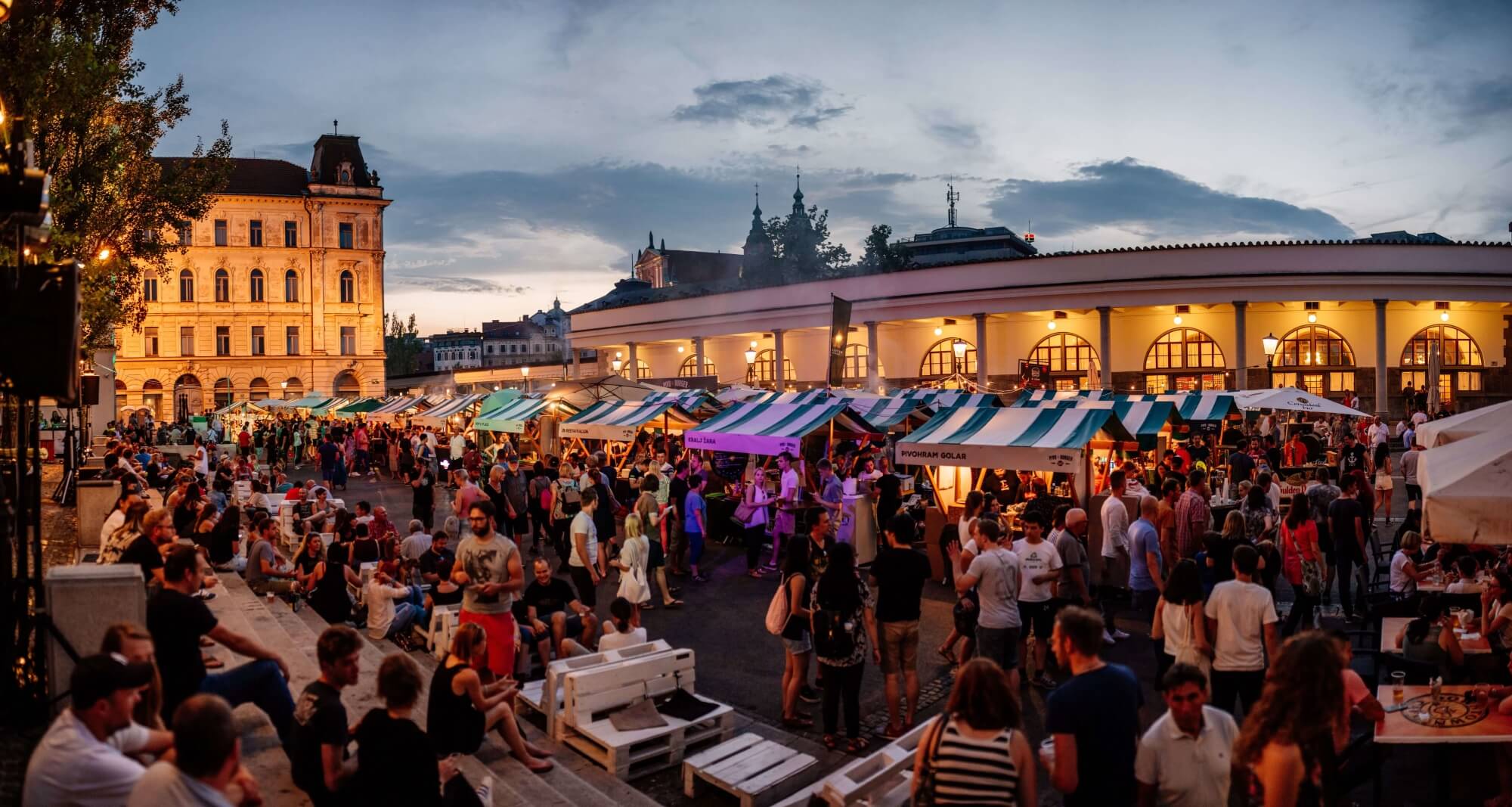 On Saturday the event runs from 11:00 to 23:00, while on Sunday it's 11:00 to 21:00, giving you the opportunity to enjoy brunch, lunch, dinner and supper, with perhaps a quick drink and a snack in between. While I wouldn't recommend my lifestyle to anyone, as usual when Pivo & Burger Fest comes to town I aim to visit twice on both days, as much for the atmosphere as for the food and drink, with the diet and detox beginning Monday.