The city of Ljubljana is a photogenic one, but if you see a lot of pictures then pretty soon your eyes will glaze over from the repetition of the same colourful buildings, the same picturesque bridges, and the same man playing the accordion in Prešeren Square.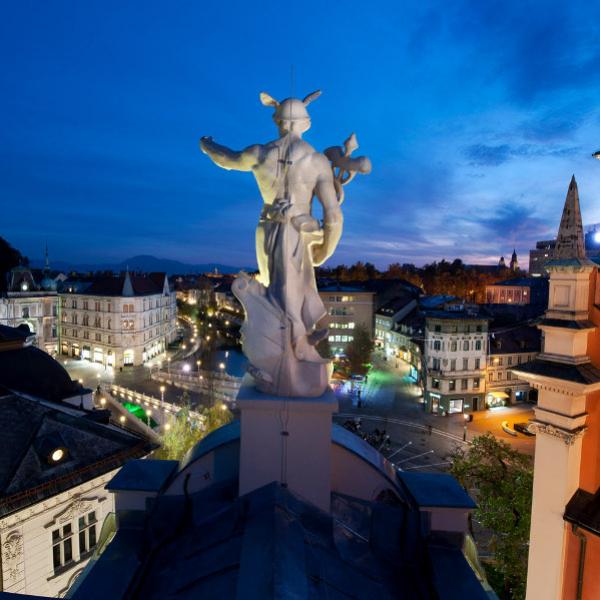 On top of the Emporium building, looking down at Prešeren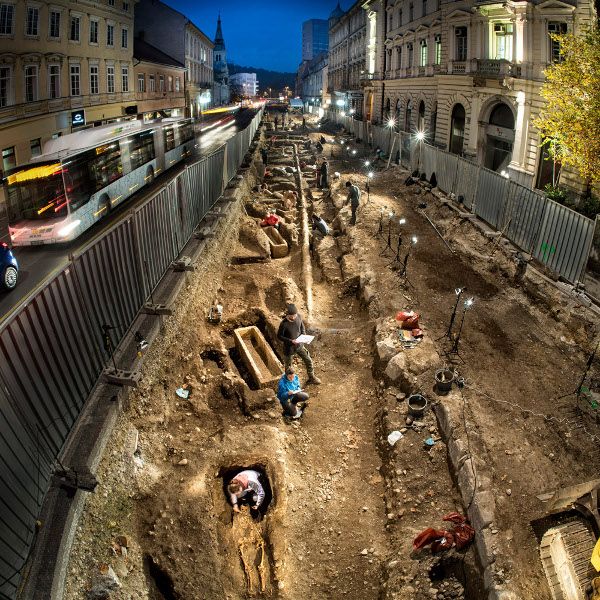 Roman remains at Gosposvetska ulica
A new exhibition, on at Ljubljana Castle until 12 January, 2020, shows the city from some other perspectives, offering views you don't see every day. Called (Ne)Znana – (Un)known – the striking and original photographs, shot by Domen Pal, Branko Čeak and Jože Maček, take you from the heights of the city to the sewer pipes beneath it, from painted ceilings to a child on a sled in Tivoli, and much more besides.
Žale Cemetery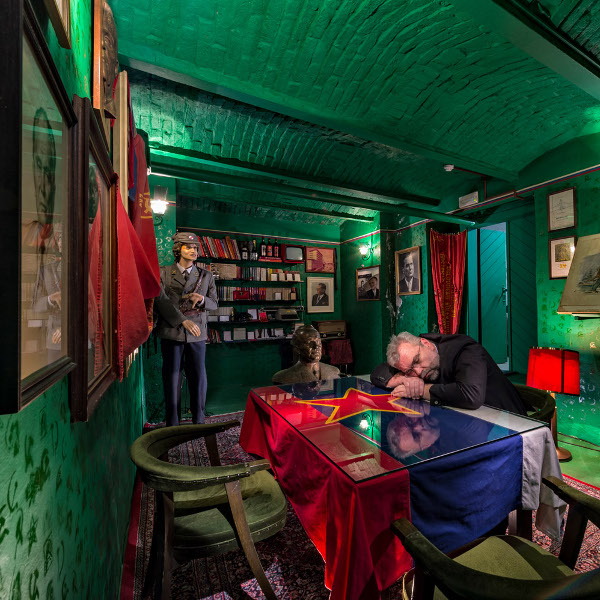 Red corner in Hotel Union
The project started out with some assignments for National Geographic Slovenia, and will continue into the future. For now, you can see these and other photographs in the "S" Gallery, Ljubljana Castle, open from 09:00 to 20:00 and free to enter.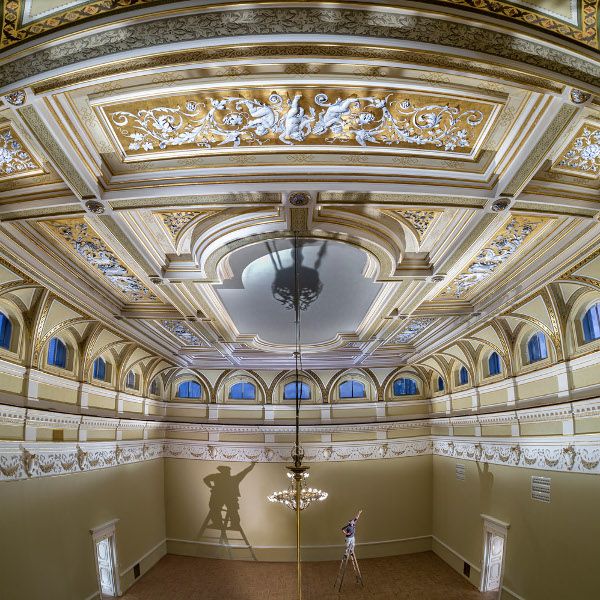 The National Gallery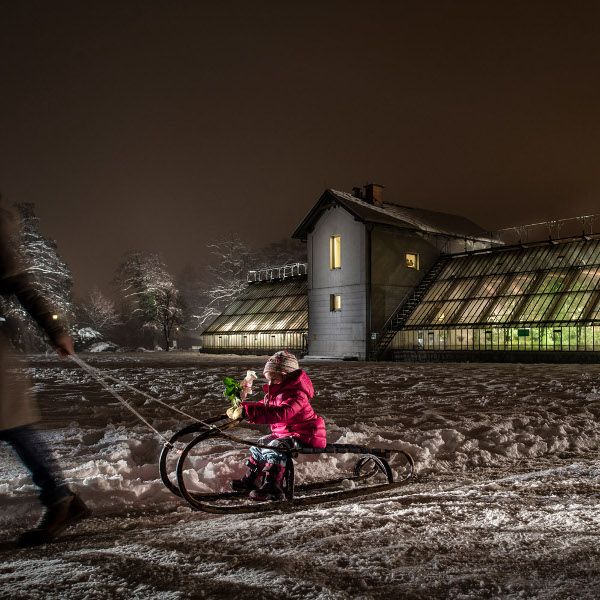 Tivoli Park
More details are here, while you can test your knowledge of the country's most-visited tourist attraction with our guide to 25 Things to Know about Ljubljana Castle, or find out 25 Things to Know About Ljubljana itself

At the exhibition. Photo: Miha Mally