The summer has begun, and while travel restrictions and fear of quarantine will mean fewer foreign tourists this year, there's still plenty for locals and visitors to enjoy in the days and weeks ahead. Two events of note are the Ljubljana Festival and Ana Desetnica.
The 68th Ljubljana Festival starts Monday 29 June and runs until 3 September, with the usual outstanding programme of classical music, opera, ballet, musicals, pop, theatrical performances, art events and more going on in the capital. While the home of the Festival is Plečnik's wonderful Križanke open-air theatre, you'll also find shows in Congress Square, Cankarjev dom and SNG Opera & Ballet, with the packed schedule and details on tickets to found here.
Some of the evenings on offer at the Ljubljana Festival
Ana Desetnica, the international festival of street theatre, has an even fuller (albeit shorter) schedule of theatre, music, comedy, circus-style acts and so on – all free to view – and takes place in various towns and cities across the country, with the programme split into two halves.
Part one sees the fun come to Kamnik (27 & 28 June), Ljubljana (1-4 July), Nova Gorica (30 June - 4 July), Sežana (3 July), Ilirska Bistrica (4 July), Gornja Radgona (3 & 4 July), Celje (4 July), and Krško (4 July). Part two comes in September, and we'll remind you then.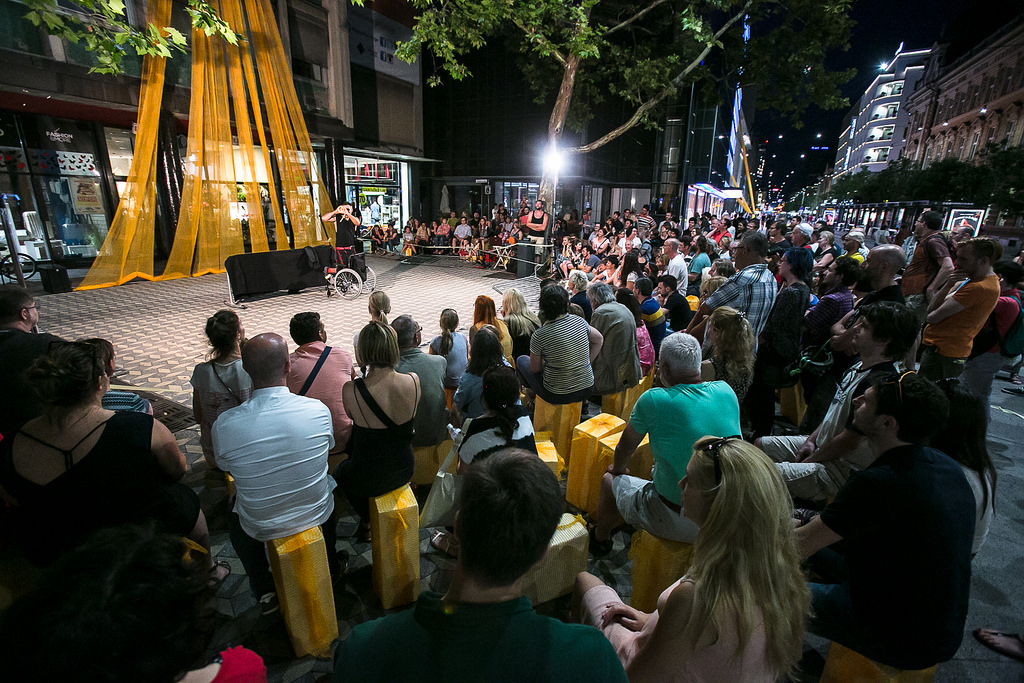 In Ljubljana, much of the action takes place on Slovenska cesta. Photo: Fickr - Luka Dakskobler
The festival was split in two because of the uncertainty raised by Covid-19. As such the first section will feature Slovenian artists and artists living in Slovenia, while those from abroad are expected to appear in the second half, planned between 17 and 20 September with performances in Ljubljana, Novo Mesto, Šoštanj and Nova Gorica. Moreover, artists associated with Ana Desetnica will also be bringing joy to the streets and squares of Maribor, Ankaran and Vrhnika, with all performances will be free of charge. You can see the full schedule – divided by town or city – here.