January 07, 2017
The unusually mild weather means the promenading season has already begun, with people losing some of the winter layers and showing off their more colourful outfits and attitudes along the river. For many the people-watching this enables while enjoying a drink is entertainment enough, but if you want more from life than seeing well-dressed folk walking along beautiful streets then you're in luck, as the options are many and varied over the next seven days.
CINEMA
Yorgos Lanthimos, director of Dogtooth and The Lobster, is back with Killing of a Sacred Deer, which starts playing at Kinodvor this week, click here for details.
Also opening at Kinodvor is Družina (The Family), a Slovene-language production described as "an observational documentary chronicling ten years in the life of a young man who grew up in a highly unusual family." Details here
Meanwhile on Saturday January 13 Kino Šiška will be showing the documentary Don't Break Down: A Film About Jawbreaker at 19:00. It's also a possible to buy a combined ticket to gain entry to a concert by Real Life Version at 21:00 (see under MUSIC).
EXHIBITIONS
Note that most, if not all, exhibitions, galleries and museums are closed on Mondays
The City Art Gallery of Ljubljana – MGML (Mestni trg 5) continues with its Tugomir Šušnik solo exhibition, whose large, colourful and abstract expressionist works have won the painter numerous awards. The show ends January 21, and the gallery is open 11:00–19:00, closed Mondays, with free admission.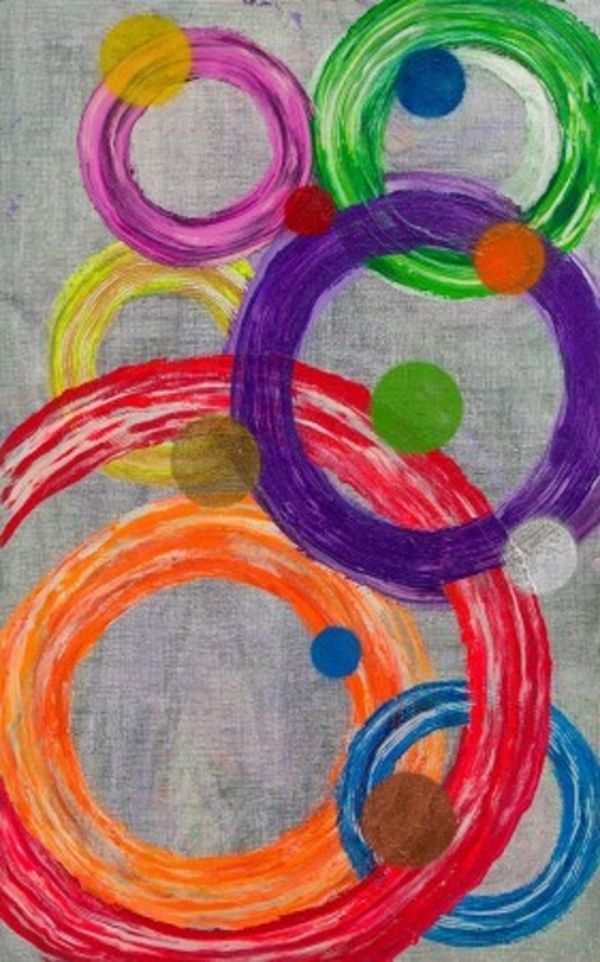 Tugomir Šušnik
The International Centre of Graphic Arts in Ljubljana will be showing Boris Jesih: Connections until March 11. In addition to the lithographs for which he is most known, this retrospective exhibition also presents drawings, paintings and photographs, showing the connections between his creative process and works. Open: 10:00 - 18:00. Closed: Mondays
On Monday January 8 and at 20:00 Kino Šiška will have the opening of a solo exhibition entitled Uroš Weinberger: Die Drohnen, presenting the latest works by the social critic, painter, and musician Uroš Weinberger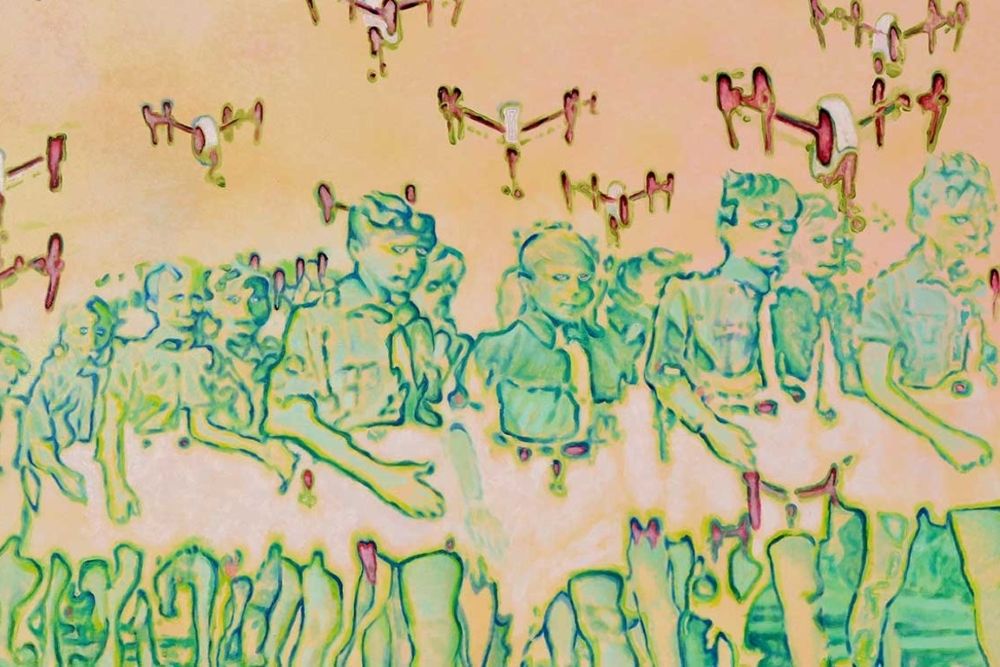 Uroš Weinberger
The Galerija Jakopič (Slovenska 9) continues its exhibition of works by Tihomir Pinter, the Croatian photographer known for his shots of everyday life in Yugoslavia, the first major retrospective of his works since the 1960s. The show runs until March 3.
Another artist getting their first retrospective since the 60s is Marij Pregelj at the Moderna galerija's main branch, near Tivoli. Well worth the entrance fee, this occupies several large rooms, with the the works from the last decade of the painter's life being especially impressive. Highly recommended and showing until May.
The City Museum hosts an extensive exhibition on Medieval Ljubljana until May 2, 2018
Afghanistan - Slovene Views, continues at the Slovene Ethnographic Museum and lasts until March 30, 2018.
MUSIC
The mezzosoprano Arianna Rinaldi will be working alongside the pianist Nejc Lavrenčič with a programme of Tosti, Mahler, and Britten. The concert is on Monday, January 8, 19:30, at the National Museum of Contemporary History.
Orto Bar will have a show featuring Septicflesh, Inquisition, and Odious, with the fun starting at 20:00 on January 9.
Duo Novum, featuring Jan Gričar on the saxophone and Nejc Grm on the accordion, have a concert at Cankarjev dom cultural and congress centre, 19:30, January 10.
This year's Philharmonic Festival of Baroque Music begins on January 11, at 19:30, in the Slovenian Philharmonic Hall, with a programme of Vivaldi's Judita triumphans, a sacred military oratorio.
Music fans on a budget should consider the free concert on January 11, at 19:30, and held in the wonderful space of Križanke. Part of the Young Virtuosi cycle of shows, this will feature Tine Bizajl (trombone) and Mateja Hladnik (piano), playing selections from S. Šušek, E. Crespo, D. Bourgeois and A. K. Lebedev. Also on the bill are Leon Pokeržnik (trumpet) and Nika Tkalec (piano), playing A. Jolivet, K. Pliss, and J. Françaix.
Gala Hala plays host to Gašper Torkar and a show called Domorodni četrtki, with the electronic music starting at 22:00 on Thursday January 11.
Friday January 12 sees the third event in a battle of the bands style competition, Špil Liga - tretji tekmovalni špil sezone 2017/2018, held at Kino Šiška, and starting at 20:00
Teo Collori and Momento Cigano will be bringing their gipsy swing to Ljubljana Castle on January 12, 21:00.
The Slovenian (punk) rock group Real Life Version will play a show to accompany the launch of their new album on Saturday January 13, 21:00, at Kino Šiška. You can also get a combined ticket to see the documentary on Jawbreaker playing at 19:00 (see above).
OPERA, THEATRE, DANCE
Tap dancing gets it turn on stage in a show called Steps in Time, performance on January 13, at 19:00, in Španski boric.
Ljubljana Opera House will be playing Offenbach's operetta Orpheus in the Underworld at 19:00 on January 13.
OTHER
Koordinate zvoka: 18 (Coordinates of Sound: 18) is an event held at Pritličje on January 10, 21:00, and seems to promise both music and discussion with regard to the use of electronic and digital instrumentation.
January 10, 17:00–19:00, sees the regular Chess Club meeting at Ziferblat.