The selection of the winning entry concluded the 13th international Plaktivat competition, which this year was centred on the social concept of solidarity. A total of 336 submissions were entered in the competition, of which 176 arrived from abroad and 160 from Slovenia. The final submissions came from 28 different countries.
The expert panel – consisting of Sašo Petek (Agencija 101), Katja Petrin Dornik (Grey), Vasja Grabner (AV studio), Domen Husu (Yin Young), Martina Kokovnik Hakl, Luka Bajs (Grey), Tomaž Drozg (TAM-TAM) – was most convinced by the creative solution "Snežak" – "Snowman" by Peter Zabret, Rok Flego, and Lenart Slabe of the Pristop agency, as seen at the top of this story.
Related: Proglas – Where Slovenia's Advertising Creatives Are Free To Shine
Sašo Petek, creative director at Agencija 101 and chairman of the panel described the chosen entry as follows: "The winning poster fits all the criteria of a good poster and simultaneously succeeds in presenting the complex theme of solidarity in an original, simple, and warm way. Its playfulness speaks to all generations and inspires solidarity in all of us."
This time, the TAM-TAM Institute's Plaktivat aims were to stimulate and strengthen solidarity in society, open a discussion on the fundaments of the values of solidarity, and reflect on the role of solidarity in forming a better society in our future.
In recent years Plaktivat competitions have been receiving an increasing number of student entries, which is why the organisers decided that this year would be the first to include a student category. In total 117 works were entered by students, with the winner being chosen by Nejc Trampuž, Alja Herlah, Blaž Rat, Alja Horvat in Nejc Prah. The lucky entrant in the student category is Tina Nunar (Academy of Figurative Arts, Univesity of Ljubljana), with the poster seen below.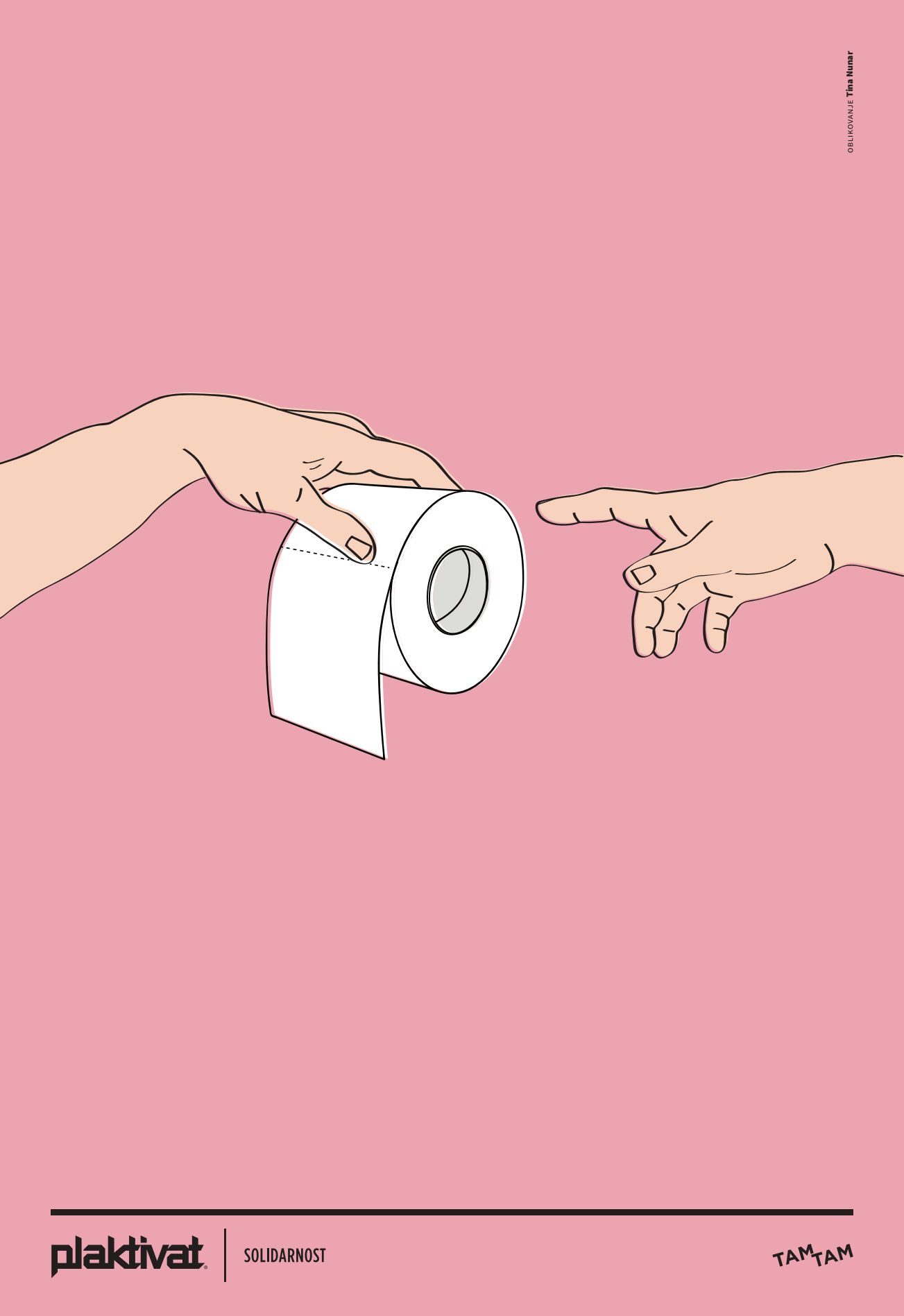 Design: Tina Nunar
The posters promoting solidarity are already on the streets and can perhaps be seen in a neighbourhood near you as they're appear on 500 TAM-TAM poster locations across Slovenia. If not, don't worry – you can seem below.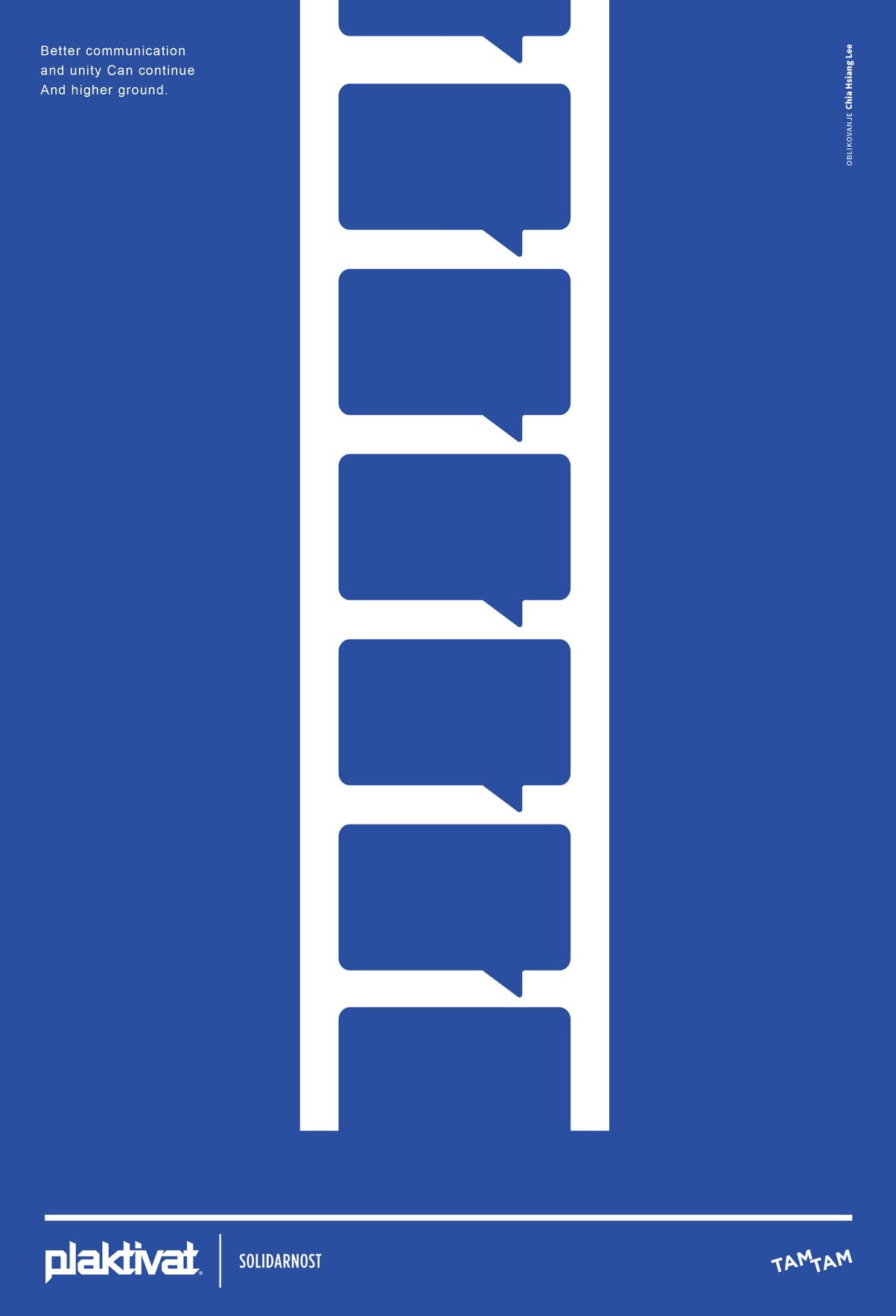 Design: Chia Hsiang Lee, Taiwan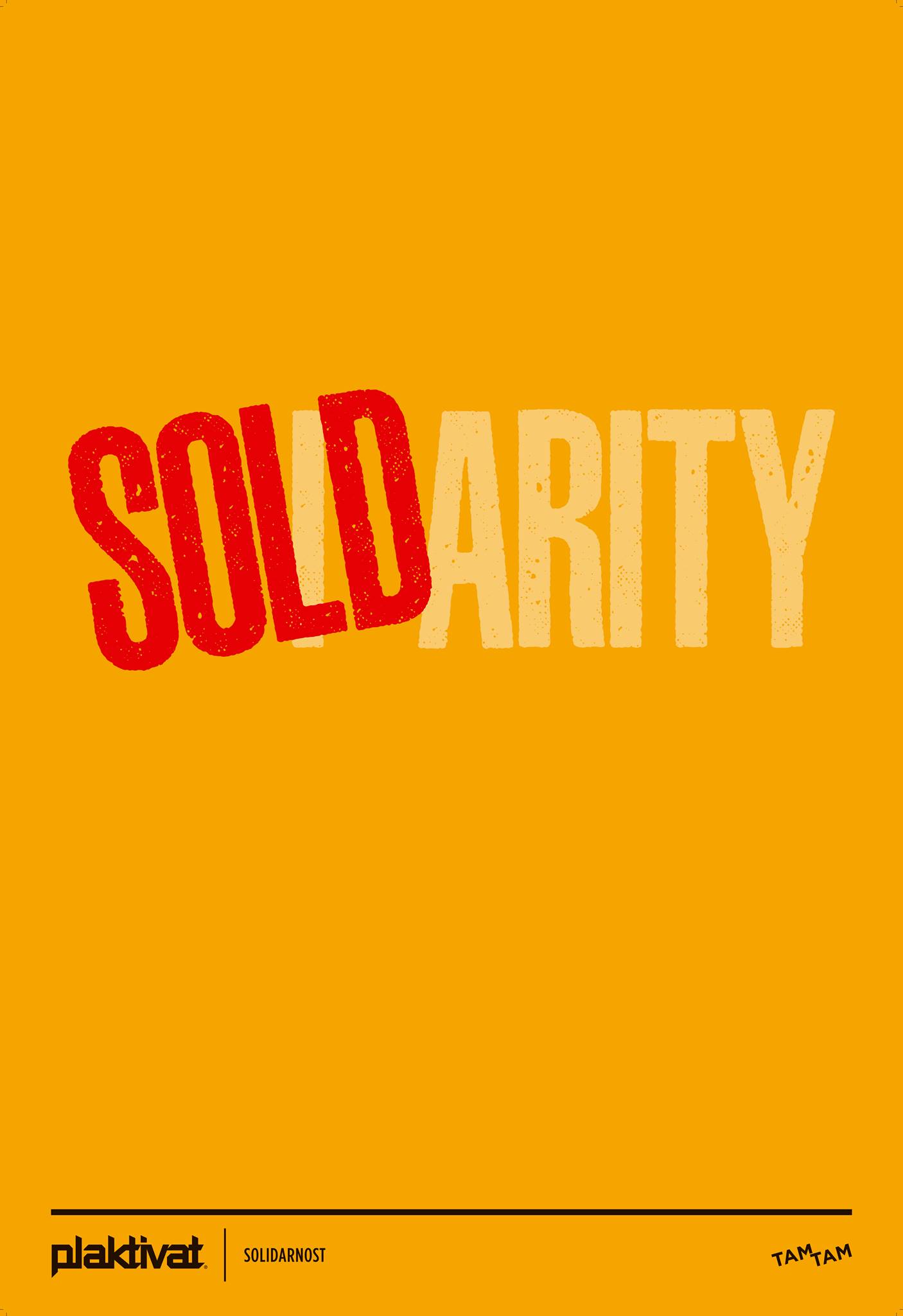 Design: Zlatan Dryanov, Bulgaria
Design: Nenad S. Lazić, Serbia
Design: He Huang, China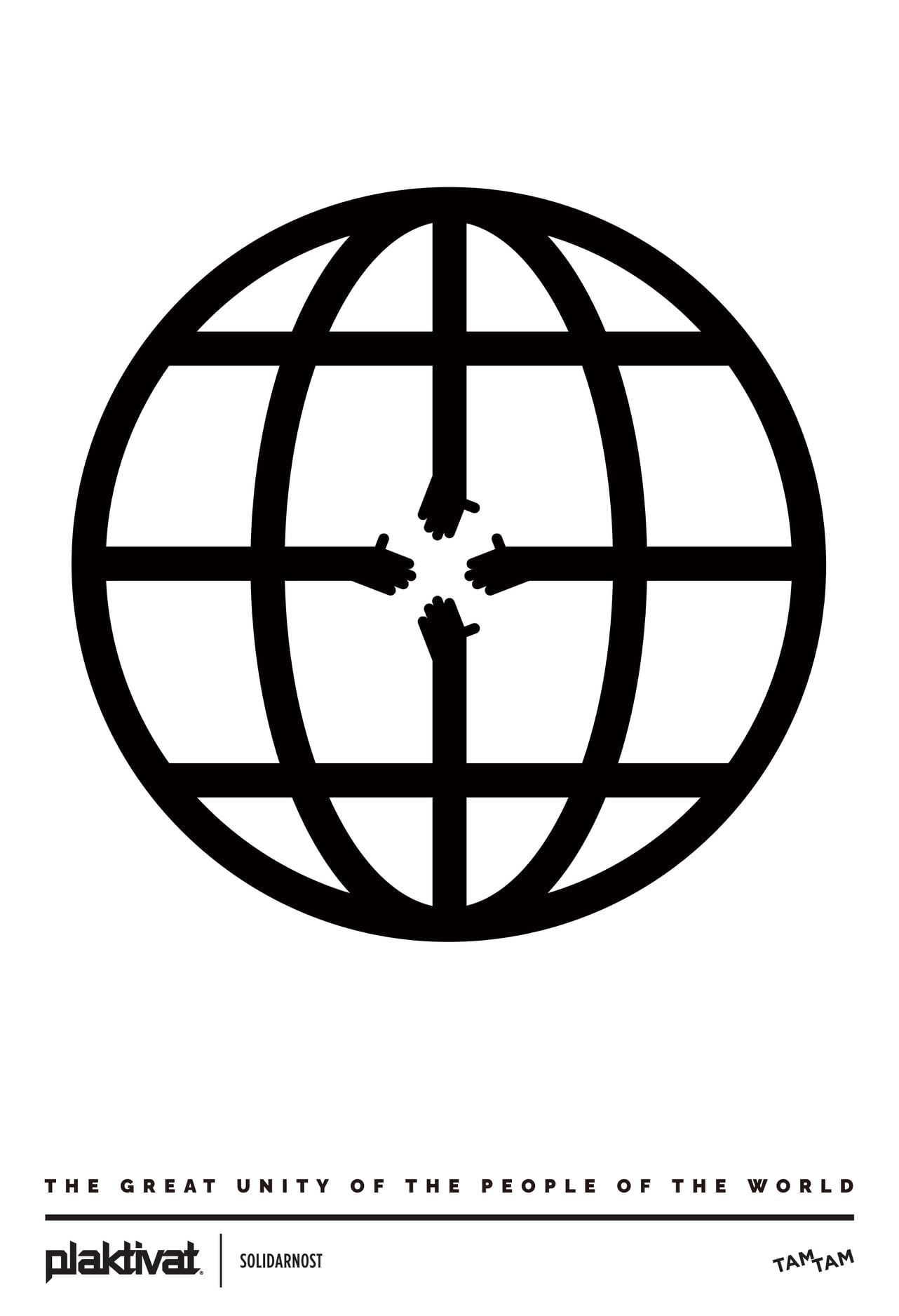 Design: Yuanchao Wang, China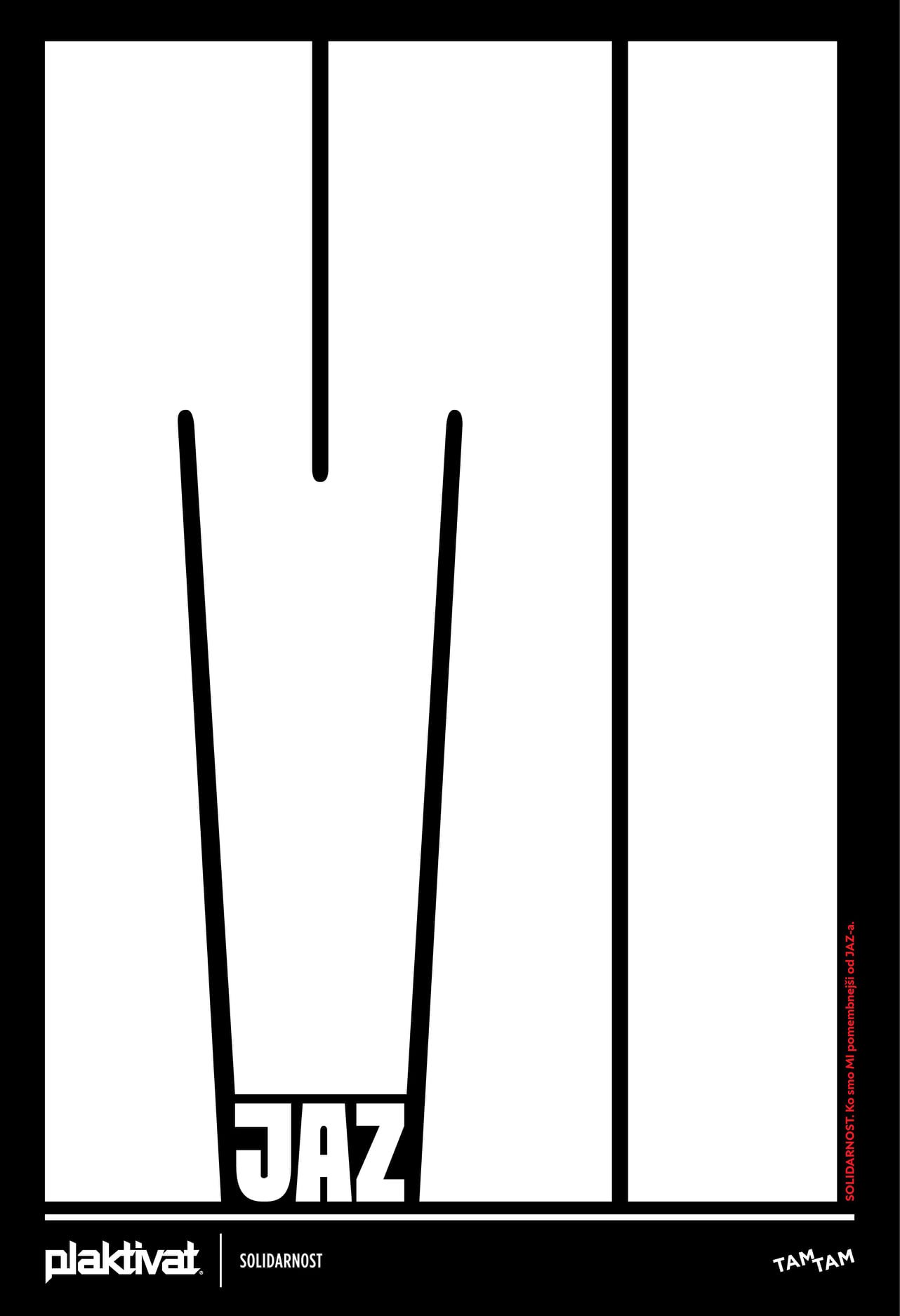 Design: Alja Herlah, of Type Salon, Slovenia
Design: Metka Knap, Slovenia
Design: Lara Oset and Eva Gjörek, of Agencija 101, Slovenia
Design: Katrin Bittnerová, Czech Republic