If you ask any Slovene what they did at the weekend, the vast majority will reply with something like: "I went hiking with my family". Hiking in Slovenia is almost a national pastime, and if you've ever been to this wonderful country then you will understand why. Slovenia boasts a huge network of well-maintained and well-marked hiking and walking trails.
Being a mountainous land situated at the eastern extremity of the European Alps, you might think that hiking is confined to that part of the country. However, while it's not all mountains, the hills are very much alive in the rest of the country. As the mountains in the north taper off, they give way to a rich terrain of undulating hills dotted with green pastures, heavily forested hillsides and well irrigated valleys with rivers and plateaus that run right off to the Adriatic coast.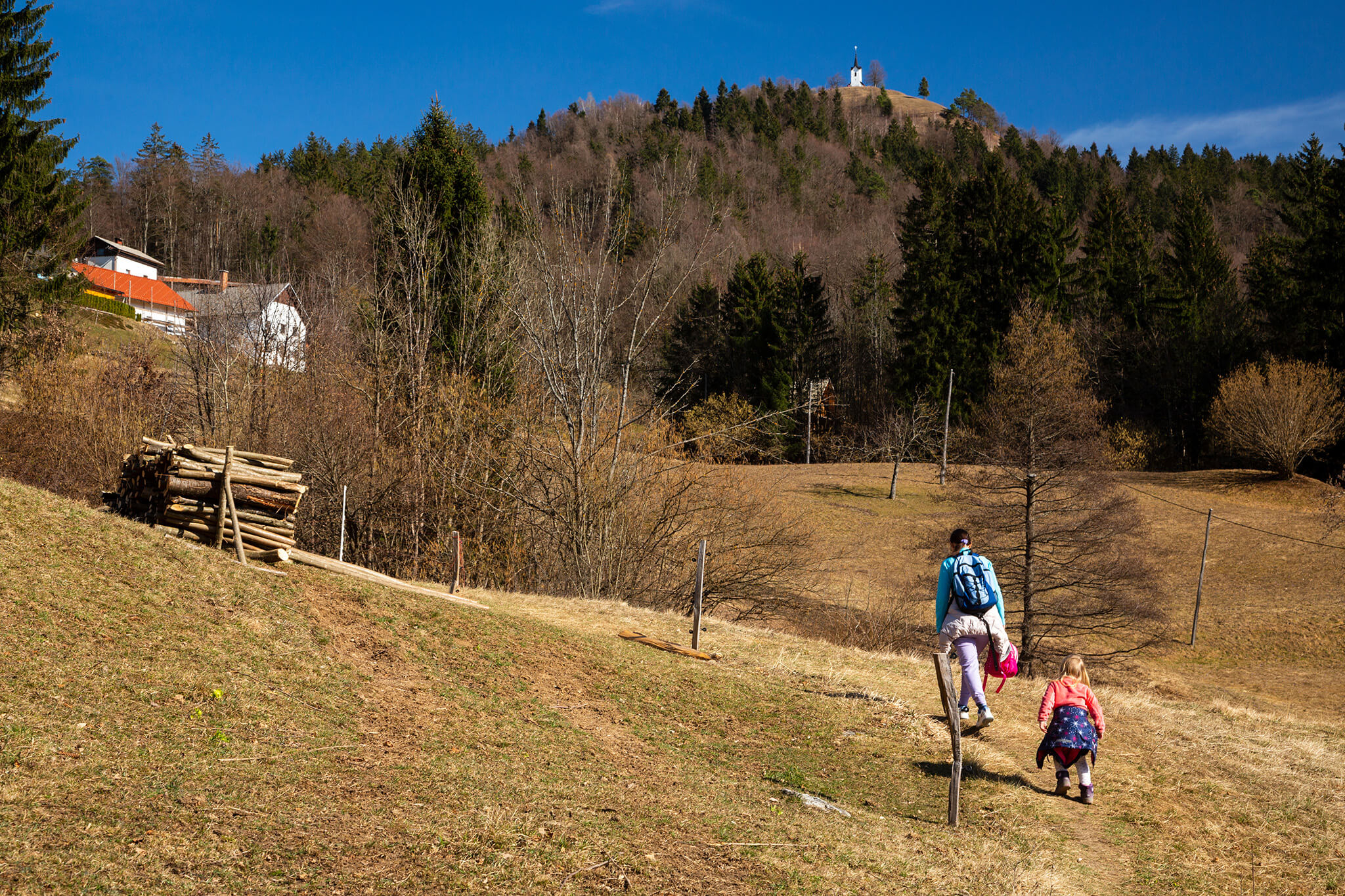 There are many trails suitable for families. Photo by Ian Middleton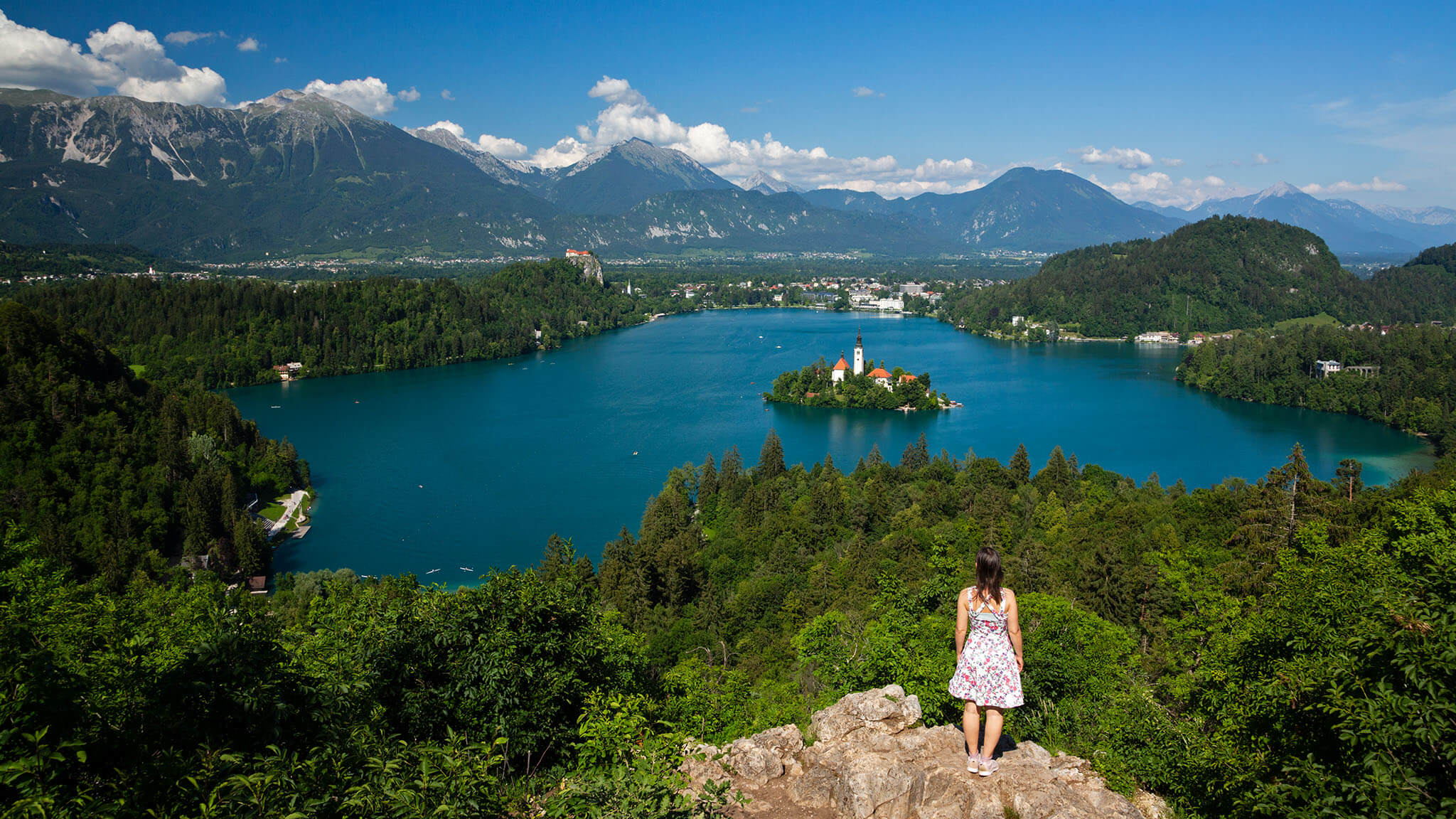 Lake Bled, its island and castle offer fairy tale views to go with the walk, and good cream cake at the end. Photo by Ian Middleton:
Although pretty much everywhere you go you'll find somewhere to hike, the best trails lead from the Alps to the Adriatic Sea. There are long distance tracks, but also many smaller one-day routes within Triglav National Park and over to the Soca Valley. These take you over and around the Karavanke Alps, Kamnik Alps and Julian Alps.
Hiking holidays are becoming ever more popular these days. However, not everyone wants to rough it along the way, so a number of special long distance routes have been developed to accommodate all types of travellers. Many trails have been built in short stages. Therefore, active holidaymakers can hike from town to town and sleep in a nice warm, cosy hotel bed each night. You can plan your hikes according to the amount of time you have available, and even do the whole trail in stages over the years. Numerous websites are available offering trail info and maps, but one of the best ways is to go hiking with a trusted local hiking operator like Slo Trips. You can either take a guided tour with one of their expert guides, or a self-guided holiday that has been meticulously planned and organised by their specialist team. They'll even design a bespoke trip just for you.
Here are just a few of the great trails you could follow:
Alpe-Adria Trail
One of the biggest and longest is the Alpe-Adria Trail. As the name suggests, it leads you from the majestic Alps to the Adriatic Sea. This long distance hike connects Austria and Italy via Slovenia and takes you alongside some of the most beautiful mountain scenery. It's not a high alpine trail, so therefore accessible by most experienced walkers.
Of course there is no need to trek the whole length. There are 43 stages so you can choose some shorter routes for your holiday. Each stage is around 20kms long and takes roughly 6 hours.
The Juliana Trail
This is a great circular hiking trail that leads you around the eastern Julian Alps and the entire Triglav National Park. It first opened in October 2019 and now comprises 20 stages and a total distance of 300kms.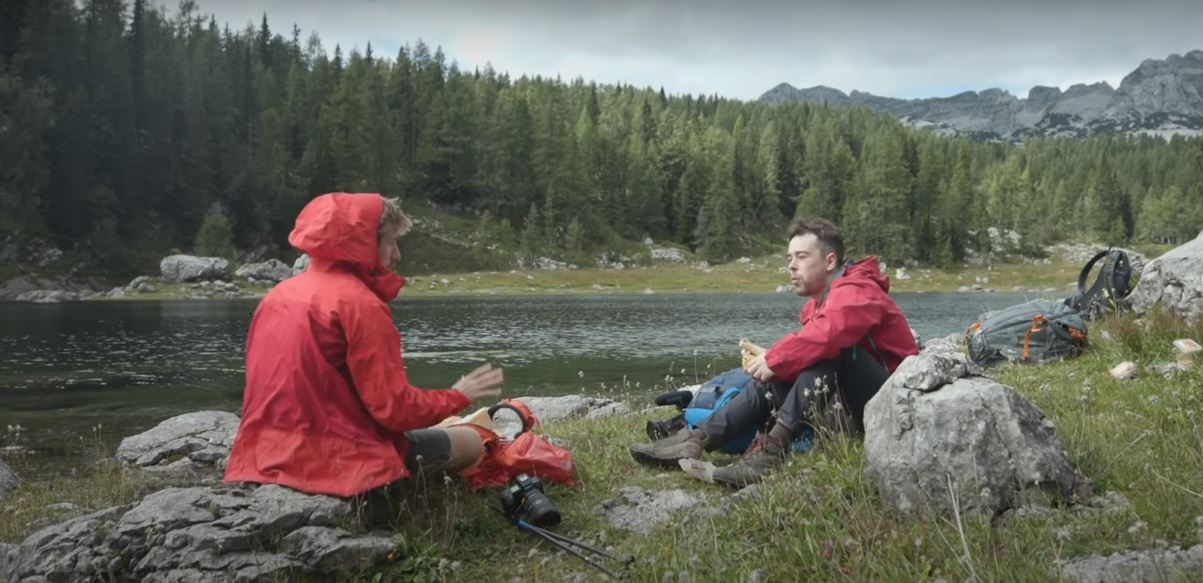 Along the Juliana Trail. Photo: YouTube
Hiking the Peaks
If you are a seasoned, avid hiker who prefers something a little more daring and challenging, then several great peaks await you to tackle them in each of the three mountain ranges; including Slovenia's tallest, Mt. Triglav in the Julian Alps. Tradition says that anyone who tackles this mountain is awarded the honorary title of a "True Slovene". In the Karavanke Alps, Mt Stol is the highest, and Mt. Grintovec offers the biggest challenge in the Kamnik Alps. Many of these high alpine trails have a mountain hut where you can sleep for the night.
Trekking the Wine Routes
If you prefer a more leisurely trekking holiday with good food and great wine, then the western Karst offers some fabulous trails that meander through sunny terraced hillsides, along rivers and lead to the sparkling Adriatic. In eastern Slovenia you will also find many great wine routes to hike. Be careful though, as Slovenian wine is so delicious you might find yourself walking round in circles after drinking more than anticipated.
Whatever your level of fitness or desire, Slovenia will no doubt have the perfect hiking trail for you. For more in-depth information about hiking in Slovenia have a read of this great article here.