There's quite a few concerts this week, as well as some new exhibition openings and other events. Take a look at our selection below, and if nothing appeals then maybe consider signing up for a language course at the University, with new classes starting January 22 (details here).
CINEMA
The German language crime drama Aus dem Nichts (In the Fade) opens at Kinodvor this week (times).
Florence Foster Jenkins returns to Kinodvor several times this week, including as part of the cinema's regular "Rendez-Vous With Coffee and Talk", which presents screenings and discussions over coffee or tea with a selection of special guests (details), and seems like a great way to meet folk and have something to chat about.
EXHIBITIONS
The Ravnikar Gallery Space (Prešernova 10a) opens a new show on January 16, which then runs until February 28, entitled Nina Čelhar: Light on Light. You can read more about the show here.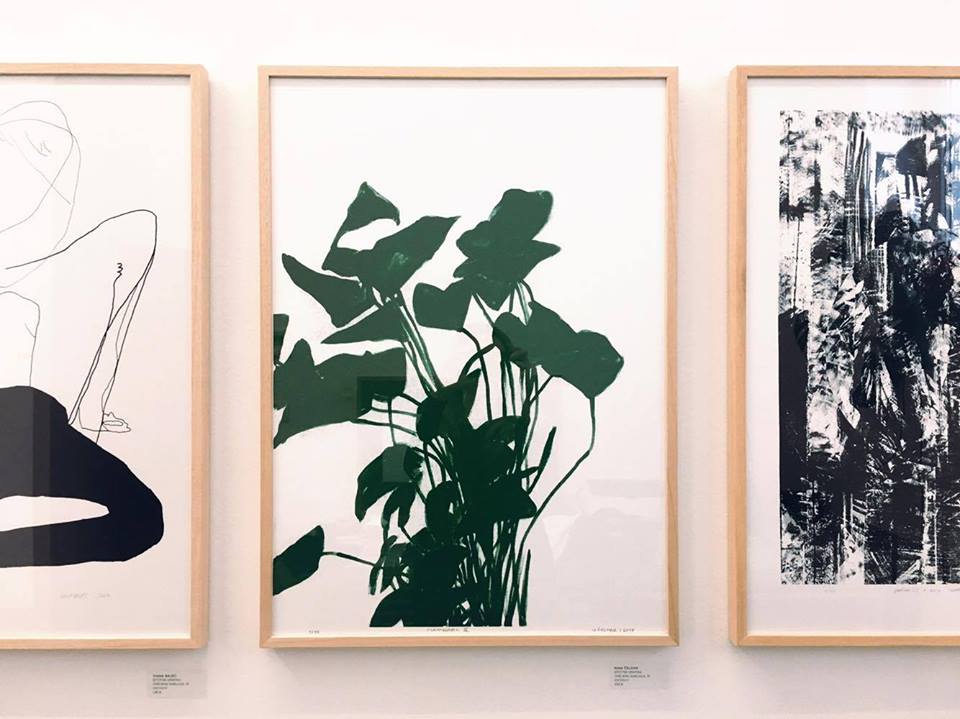 Nina Čelhar
The Cultural Centre of the Embassy of Hungary, aka the Balassi Institute (at Barvarska steza 8, Ljubljana, not far from Dragon Bridge and next to a rather nice Spar), working in association with the MAO (Muzej za arhitekuro in oblikovanje) continues its show on Hungarian and Slovene film and marketing posters from the 1960s and 70s, which runs until February 23 and is free to enter.
The City Museum hosts an extensive exhibition on Medieval Ljubljana until May 2, 2018, looking at the history of the city from around 1000 AD up to the Reformation. Open every day, except Monday, 10:00–18:00, and until 21:00 on Thursdays.
Afghanistan - Slovene Views is still on at the Slovene Ethnographic Museum, and lasts until March 30, 2018.
The International Centre of Graphic Arts in Ljubljana will be showing Boris Jesih: Connections until March 11. In addition to the lithographs for which he is most known, this retrospective exhibition also presents drawings, paintings and photographs, showing the connections between his creative process and works. Open: 10:00 - 18:00. Closed: Mondays
The Galerija Jakopič (Slovenska 9) continues its exhibition of works by Tihomir Pinter, the Croatian photographer known for his shots of everyday life in Yugoslavia, the first major retrospective of his works since the 1960s. The show runs until March 3.
Another artist getting their first retrospective since the 60s is Marij Pregelj at the Moderna galerija's main branch, near Tivoli. Well worth the entrance fee, this occupies several large rooms, with the the works from the last decade of the painter's life being especially impressive. Highly recommended and showing until May.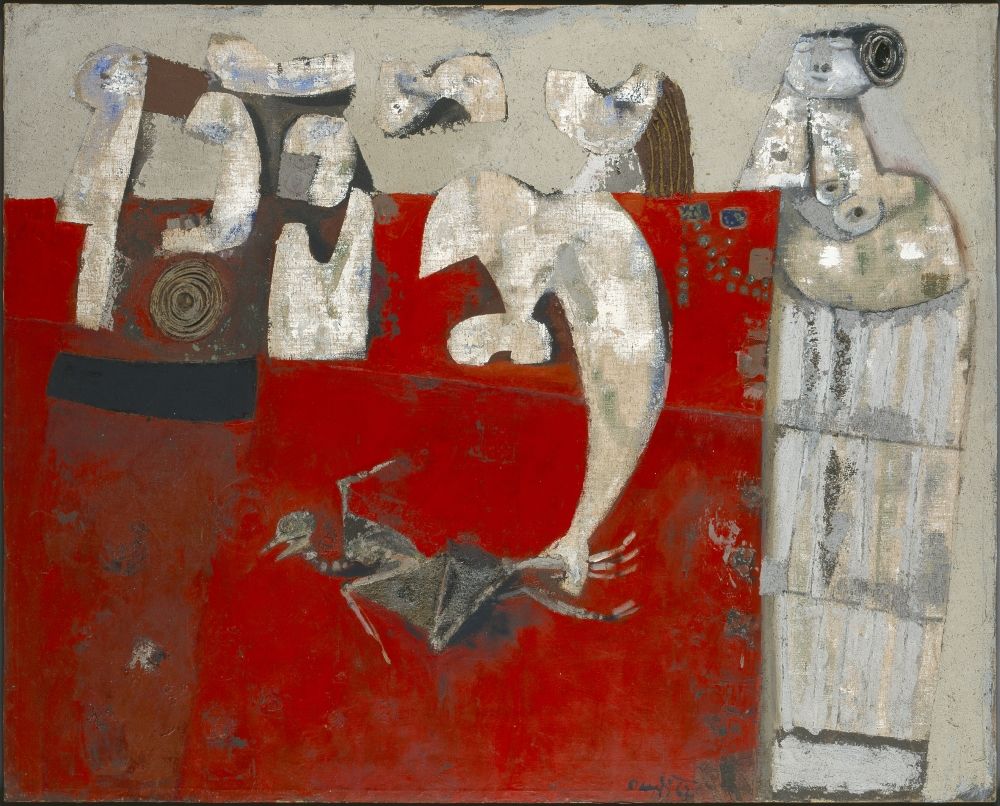 Marij Pregelj
LAST CHANCE
The City Art Gallery of Ljubljana – MGML (Mestni trg 5) enters the last week of its Tugomir Šušnik solo exhibition, whose large, colourful and abstract expressionist works have won the painter numerous awards. The show ends January 21, and the gallery is open 11:00–19:00, closed Mondays, with free admission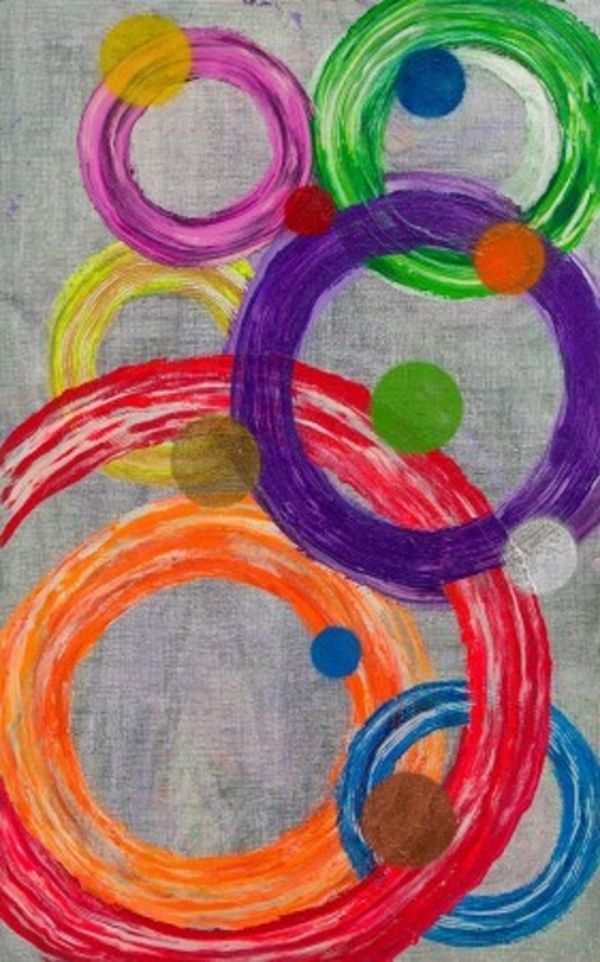 Tugomir Šušnik
MEETINGS & TALKS
Saturday January 20, 20:00, will see Metelkova's Klub Tiffany hold an Italian language event (with translation) led by Dr Marco Reglia that will focus on the persecution of LGBT people during the time of Nazism and fascism, and we will also touch on the criminalization of homosexuality during communism.
Ziferblat's board game night is on Thurday, 19:00, while the café's Vegan 'Pot luck' Brunch starts at 12:00 on Saturday.
MUSIC
Monday, January 15, the soprano Neža Vasle and baritone Jaka Mihelač will be giving a free concert in the Town Hall (in Mestni trg) at 19:30. The next day sees another free show, this time at the Grand Union Hotel, again at 19:30, with music from Aljaž Kalin Kante (clarinet), Kristina Golob (piano), Dorotea Senica (flute), and Yu Nitahara (piano).
The Slovenian Philharmonic Hall plays host to the Schubertov oktet (Schubert Octet) on Wednesday January 17, 19:30, with a programme of J. Francaix and F. Schubert. At the same venue on the 18th there's the next concert in the Philharmonic Festival of Baroque Music, starting at 19:30 and with a programme of A. Bertali, A. Corelli, A. Vivaldi, G. B. Sammartini, G. Tartini and G. Brescianello.
Also at 19:30 on Wednesday January 18, the Russian Centre for Science and Culture (at Ciril-Metodov trg 1, not far from Town Hall) will have yet another free concert, with Manja Slak (violin), Tatjana Hadl (piano), Matjaž Kafol (trombone), and Mateja Hladnik (piano).
Thursday January 18 sees the Gods of Violence Tour hit Kino Šiška, with the bands Kreator, Vader, and Dagoba playing from 20:00 on. The same venue then plays host to the rather different Manca Udovič ft. Nina Kraljić: Romanca in Friday 19, with the action again starting at 20:00.
Friday the 19th also sees Philip Kearney, aka KRN, mixing at Klub K4, with the music flowing from 23:00–06:00.
Saturday January 20 sees a performance of the Slovene musical Vesna at 19:00, Cankarjev dom cultural and congress centre. On the same evening, at 20:00, Plácido Domingo will be singing at Stožice Sports Hall.
Sunday January 21 Slovenian Philharmonic Orchestra and Choir will be presenting works Haydn and Mahler at the Slovenian Philharmonic Hall, starting at 19:30.
OPERA, THEATRE, DANCE
The SNG Opera has performances of Swan Lake at 19:30 on January 17, 18, 19 and 20, although these are in the Stadttheater Klagenfurt, and not Ljubljana.
PTL (Dance Theatre Ljubljana) has dance performance premieres at 20:00 January 18 and 19 (Thu and Fri), of the show Tristan Chord or Sweet After.
The Pocket Teater (sic) has a show entitled Okno v province: Moja nona Ištrijanka, from 20:00–21:00 on Friday January 19. The theatre is tucked away in a courtyard near Križanke (at Rimska 2).
The Moscow Circus on Ice (see below) will be putting on a dazzling display using their blades of glory on Sunday January 21, 15:00, at Dvorana Tivoli (Celovška cesta 25).
SPORT
Basketball
: Olimpija play two games at Stožice Sports Hall this week. On Monday 15 at 19:00 against Zlatorog, and on Wednesday 17 at 20:00 against Estudiantes, from Madrid.
January 20 will see the start of the two-day men's and women's cross-country World Cup skiing events in Planica, which may be fun to watch in a café or bar.
MISC
On January 16 this year's winners of the Prešeren Prize will be announced.
COMING SOON
If you've ever wanted to see the band now touring under the name Kraftwerk in full 3-D, then consider getting your ticket now for their performance at Dvorana Tivoli on February 22