One story I've heard about Magda is that the team at Bi Ko Fe grew out of that bar café and decamped to build a scene more simpatico with their age and life status. Another is that the bar closed due to complaints over noise pollution in the rather smart neighbourhood in which it was located, between the Philharmonia and City Museum on Gosposka.
Whatever the story, you're likely to hear about Magda before you see it, or else you'll stumble inside and perhaps leave thinking it's called POKRITA TRŽNICA, the name that hangs over the front in clear, bold letters, in keeping with the space behind the doors. However, this refers to, and in fact means, the covered market that takes up most of this block, one of the finest places to pick up dried fruit, nuts, cheese, cured meat and so on in the city, a real local experience that shouldn't be missed if just visiting the town, and ought to be part of your routine if a resident.
In the daytime there's thus a good mix of customers from the market and / or people in the know. The know being that this is one of the cooler café bars in town (although note this is written by someone with no business ascribing that word to anything and expecting to be taken seriously, so your mileage may vary, and that the place is playing "Joe Le Taxi" as I write this).
As a café it has all the usual drinks, plus sandwiches and other snacks, and everything I've tried was done well. The menu also promises more substantial things, such as oysters and platters of cheese and charcuterie, and I see no reason why these shouldn't be good too, given what else happens here and the ease with which fresh produce can be sourced at this particular location.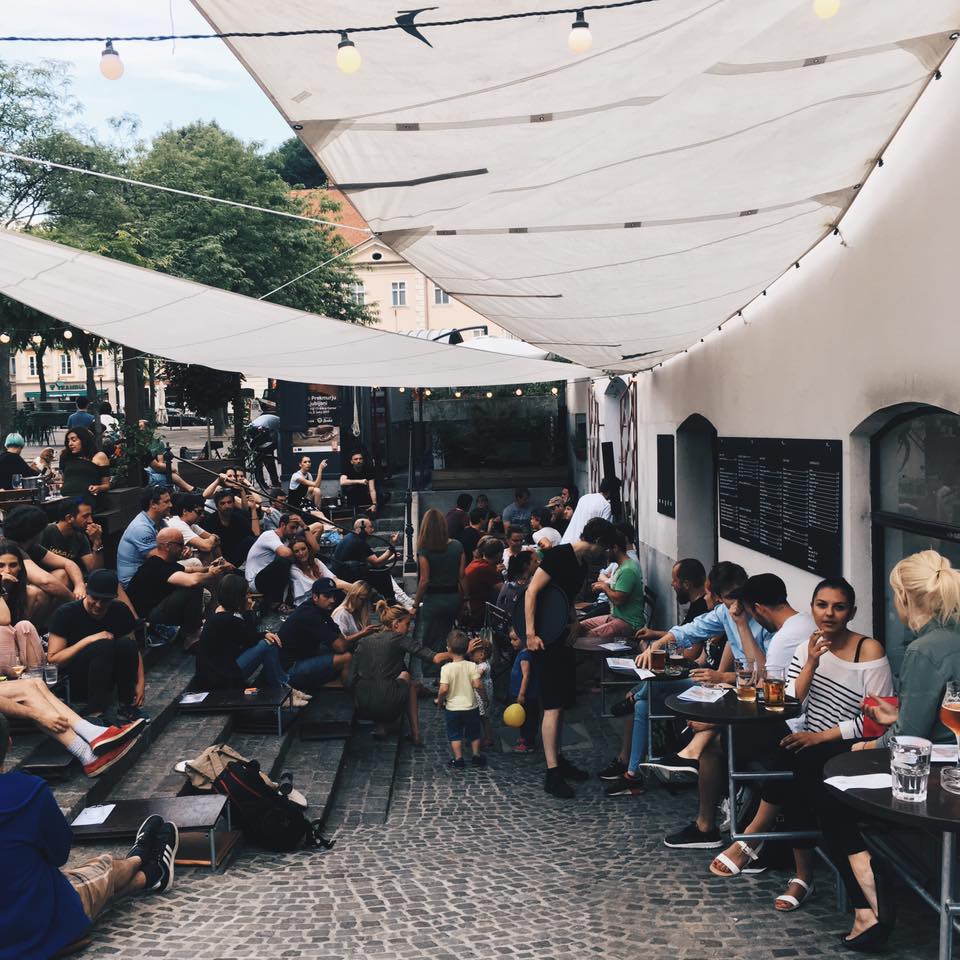 Sitting outside. Photo: Magda's Facebook
At night the room is dark, and it's no place to read a book or write for long periods unless you bring something that glows, and since it's in this pleasant dim light that I look my best I get the idea that this is the ideal place for men and woman of a certain age to hang out on a date, or looking for one.
The bar on a quiet night - no flash, no filter. Photo: JL Flanner
The cheapest beer seems to be Bernard, at 3 EUR, a full 50 cents less than some nearby places. Beyond this you're free to spend what you want on a range of craft beers, wines, spirits, and so on, although note that menu is printed in small type on brown paper, and can be difficult to read in the gloom.
Part of the food menu, which is easier to read than the one for drinks. Photo: Magda's Facebook
Instead of peanuts they bring little bowls of toasted sunflower seeds, lightly salted, something that seems to be entirely appropriate, and it's when eating these you understand how much experience and care has gone into this place, how well it reflects a singular vision of the ideal bar, and the efforts that are made to meet those standards.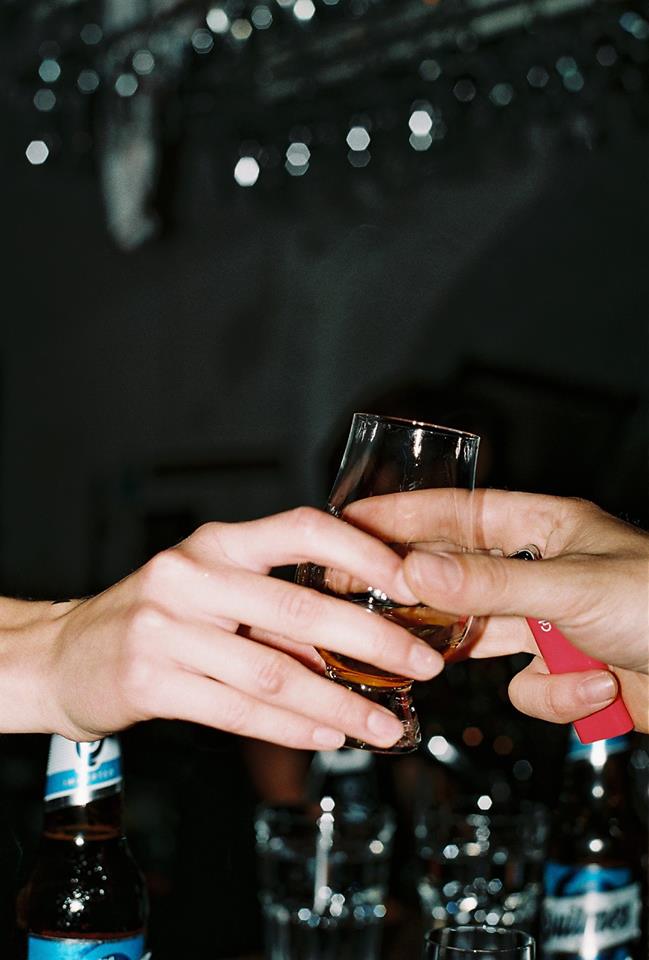 Photo: Magda's Facebook
The soundtrack on my visits has tended towards artists and bands that mid-life hipsters and bohos treasure. Indie classics supposedly best heard on vinyl mixed along with chillout music and mid-tempo club stuff, for people who had their wildest years in the 90s/00s, earned their scar tissue and wrinkles, and are now more comfortable in their skins. So if you prefer well-lit places where the average age is 25 then perhaps you'll be happier elsewhere. But if you're the right age and disposition then Madga is a very nice bar, especially after a drink or two and a bowl of sunflower seeds. Check it out.
Magda is open 10:00-01:00, and can be found at Pogačarjev trg 1. Also note that, unlike a lot of places in Ljubljana, this one appears to have good disabled access, albeit with a steep incline from the outside to the main door, as there are no stairs to negotiate.