March 26, 2018
Lajbah takes the vision that animates a related project (the Že v Redu, Primož craft beer store) and extends it to a pub, where a huge selection of local and imported beers, 16 on tap and more than 120 in bottles, share the stage with good food and music, all just a short walk from the Old Town, in the peaceful neighbourhood of Prule. A location that makes this place an ideal anchor for one end of a pub crawl as you explore the town.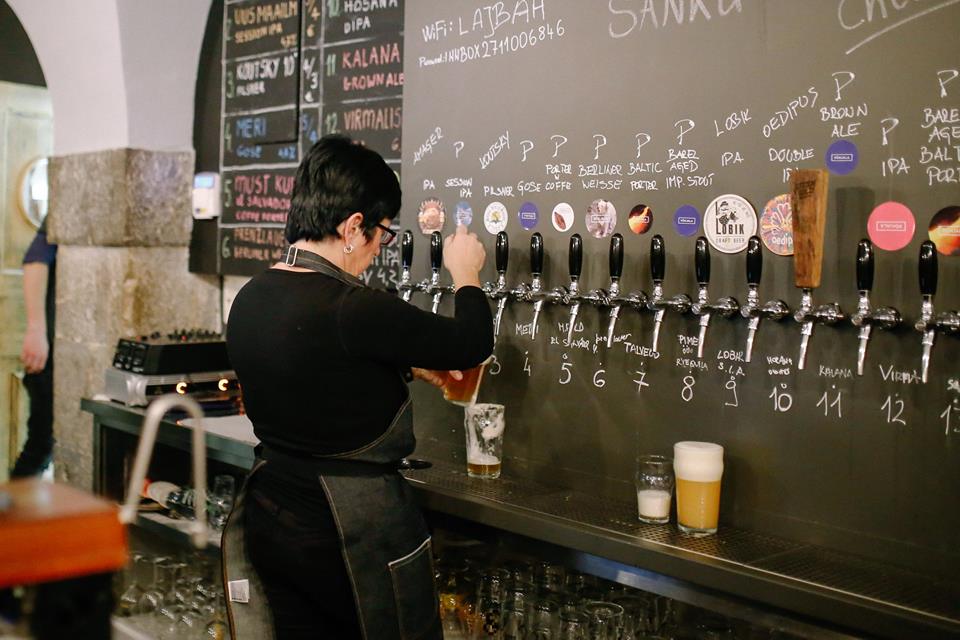 From Lajbah's Facebook
Local beers are 4 EUR for 0.5 L and 3 for 0.3 L, while imported ones are 5 and 4 for the same. These are good prices for the offer, although that 1 EUR difference between 0.5 and 0.3 L presents an agonising choice when trying to both drink less and save more. The varied, changing menu also offers no help in this regard, as for all but the most experienced beer hunters it'll always remain stocked with things they've never tried, and one of my goals this year is to be more open to new experiences, less prejudiced and more spontaneous, without becoming uncritical and impulsive. It's a fine line, and one that's increasingly hard to walk the longer you stay in Lajbah, and the more delicious brews you try.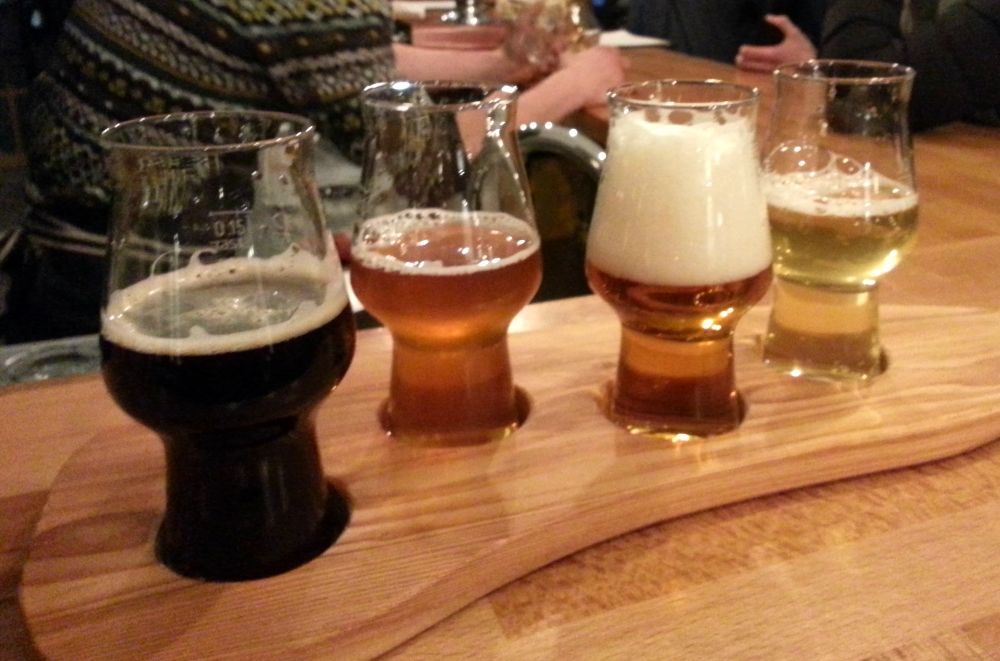 JL Flanner
Perhaps the best deal here, and on my visits only appearing on the chalkboard behind the bar, rather than the printed menus, is the Beer Flight offer. This comes in two versions, 4.5 and 5 EUR, depending on the beers chosen, and gives you four 0.4 L glasses to try. Great for sampling a few things before committing to a full 0.5 L, as well for sharing with others.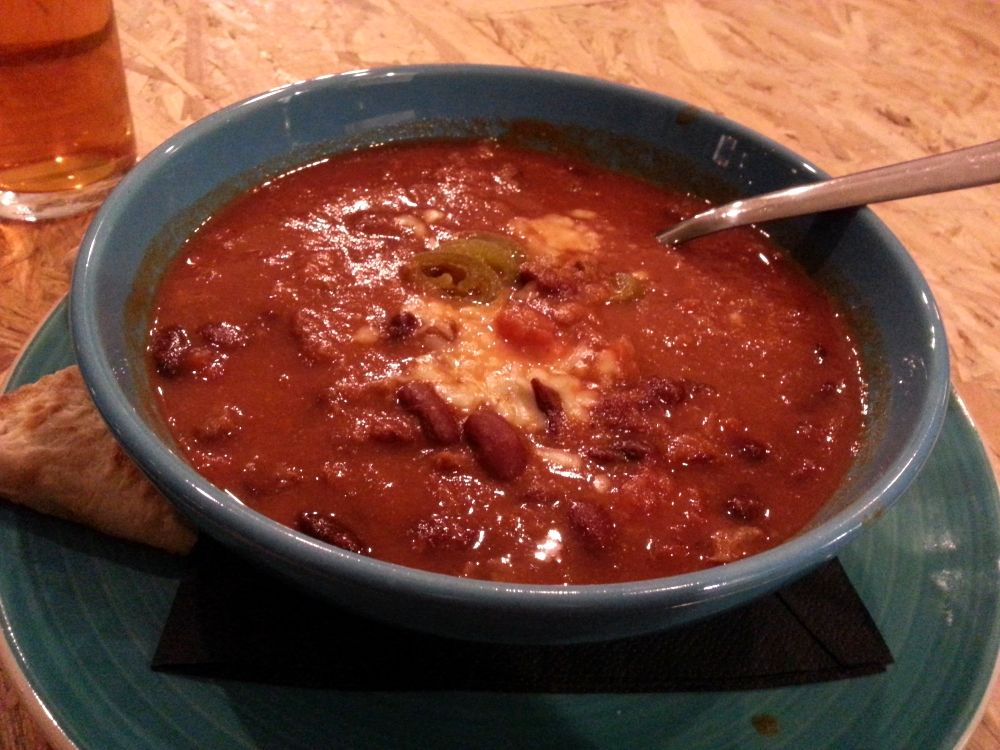 JL Flanner
The short menu is essentially pub food, designed to go well with the drinks. I had the chili (6 EUR), as pictured above. While there are as many recipes for this dish as there are cooks, this one was more of a soup than a stew, and was warming and good. The other food I saw all looked like the official pictures, and was eaten with enthusiasm and pleasure, with fish and chips, ribs and empanadas also available. And if that sounds a little heavy then note that I saw the last days of the Winter menu, with the Spring one promising vegetable curry, salads, pasta, steak and more fish – surely something for everyone.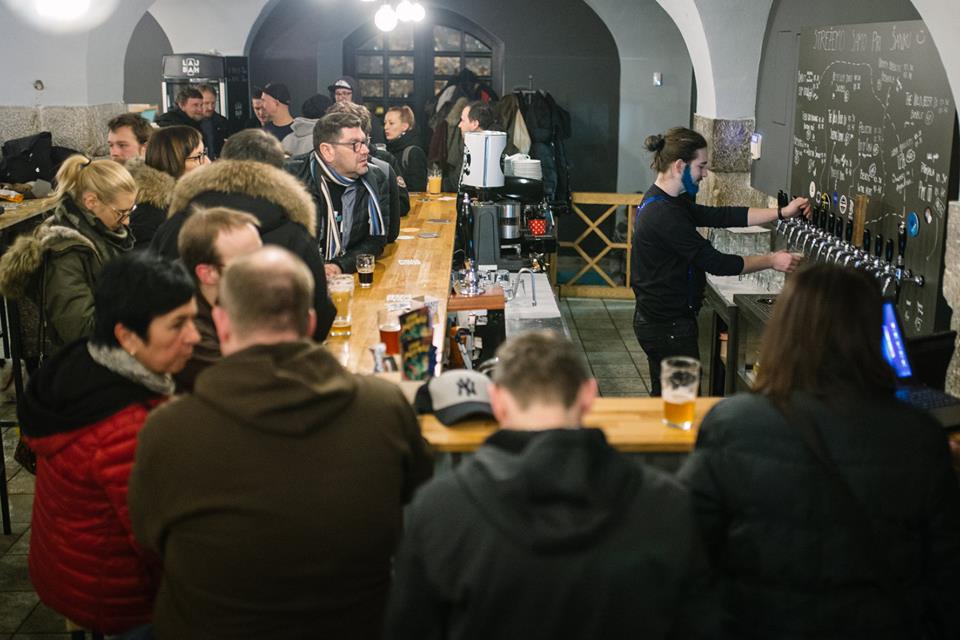 From Lajbah's Facebook
The music policy at Lajbah, as expressed in the regular Friday themed nights, is adult indie rock, with previous evenings having focused on Bowie, Radiohead, The Cure, Depeche Mode and grunge in the weeks since it's been open, and details of future events can be found here on Facebook, with The Smiths and Joy Division set for March 30 (2018), and a Bevog tap takeover the next day.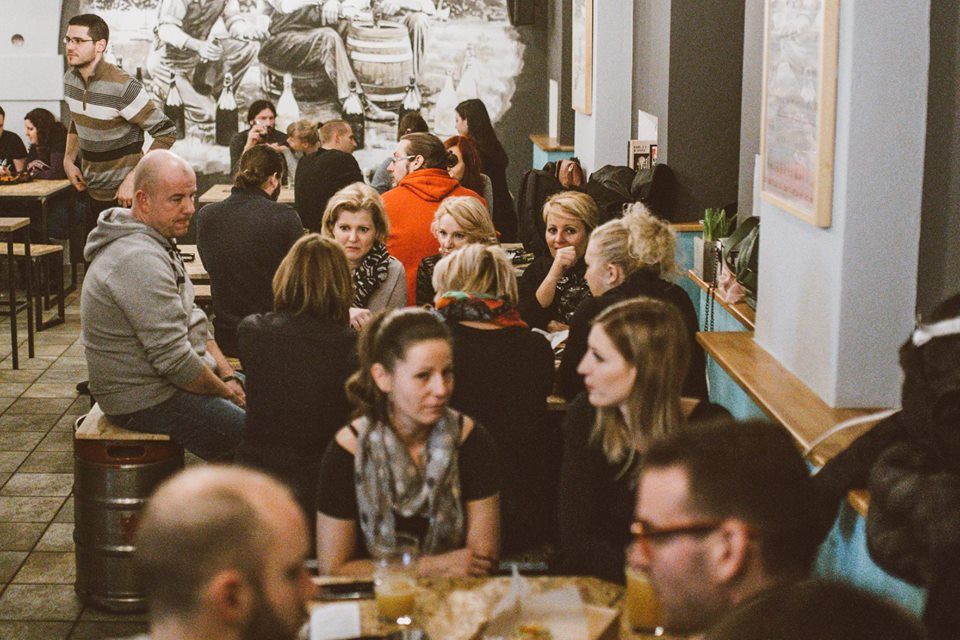 From Lajbah's Facebook
With this music and menu Lajbah is a grown-up place, for adult tastes, although it's also a family affair, as seen in the soft chairs and coffee table in a back corner, along with some toys and games, and there are coffees, non-alcoholic drinks and wine available, if anyone in your party doesn't want an ale or a stout. But the beer's the real draw, with the most notable thing about this pub being the chance to sample a broad and deep selection brews that will educate, entertain, enlighten and sometimes challenge your palate.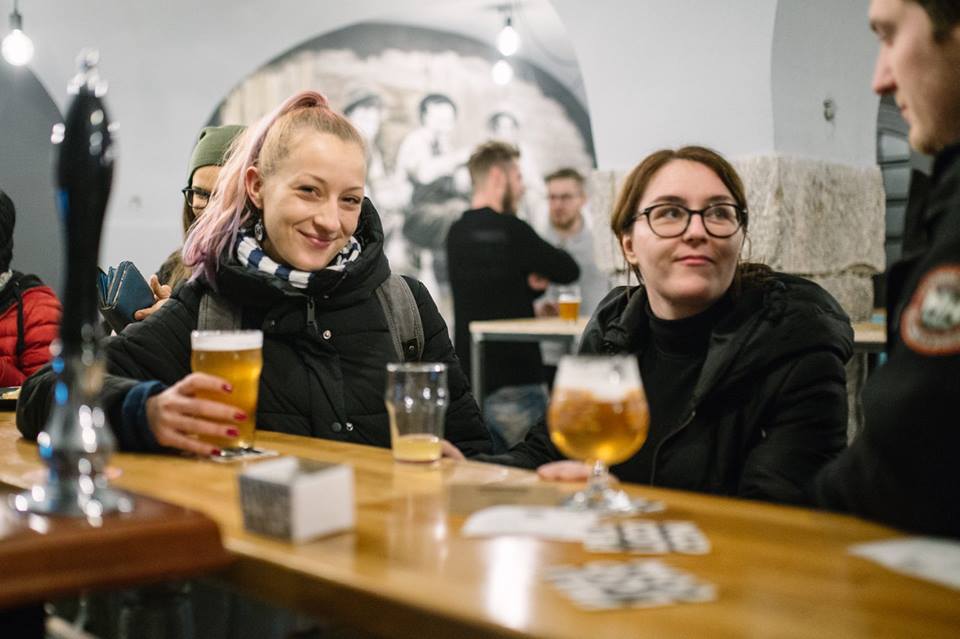 From Lajbah's Facebook
In short, Lajbah is well worth stepping out of the pedestrianised area for, and an essential stop for any beer fanatic wanting the chance to sample so many varied delights in such a nice space and location, with the warmer months making the yard outside especially tempting.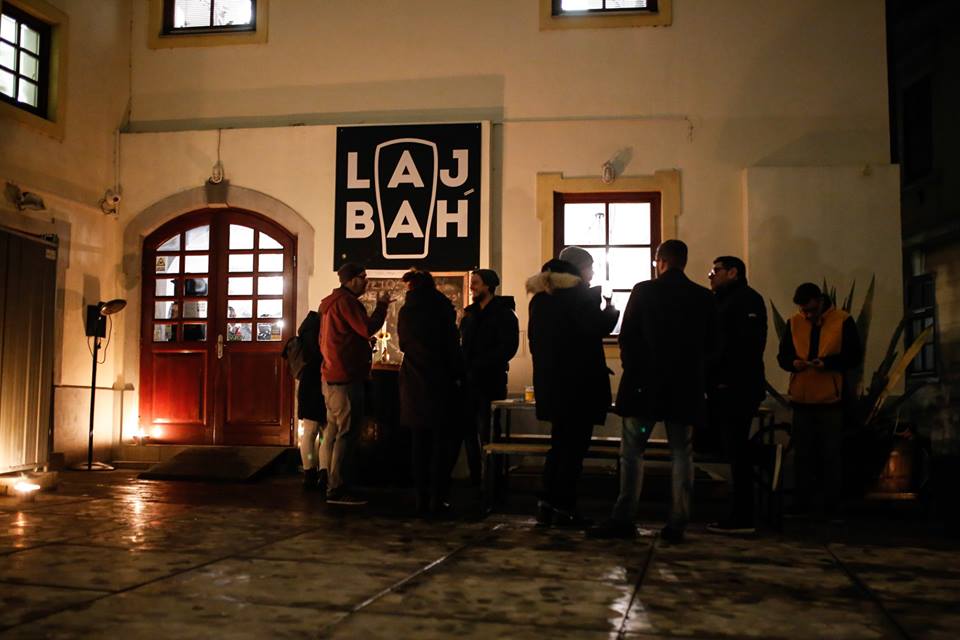 From Lajbah's Facebook
The pub is open from 11:00 to 00:00, currently closes on Sundays and holidays, and can be found at Grudnovo nabrežje 15, 1000 Ljubljana, just set back a little from the road.